"this post has been sponsored by American Greetings. all thoughts and opinions are my own."
Veteran's Day is a day that holds special meaning for me. it's a day to celebrate those that risk their lives so we can live freely. so, when i get the chance to thank a veteran, i take it. when i get the chance to make them feel special on a day honoring them, i take it.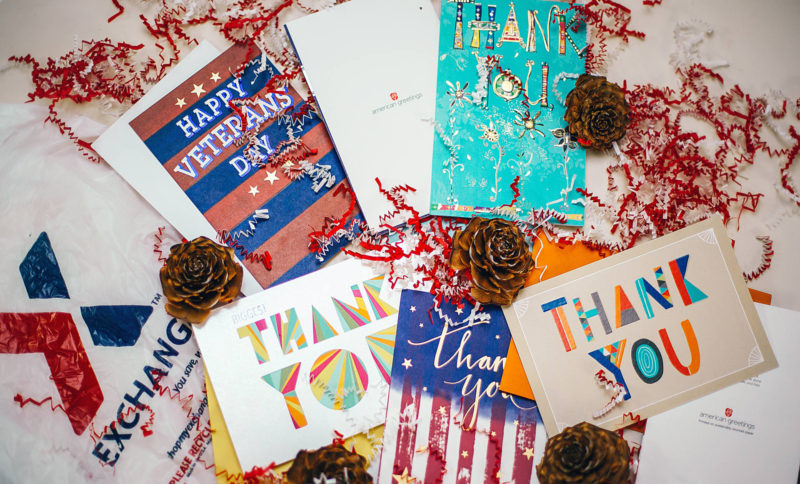 as an army wife, i feel like i get to glimpse into a whole new world called military life where they speak a foreign language called acronyms. i'll be honest, half the time [okay, most of the time], i have no idea what is going on or what most things actually mean. but i do understand the long hours, the hard work, the dedication and the sacrifice.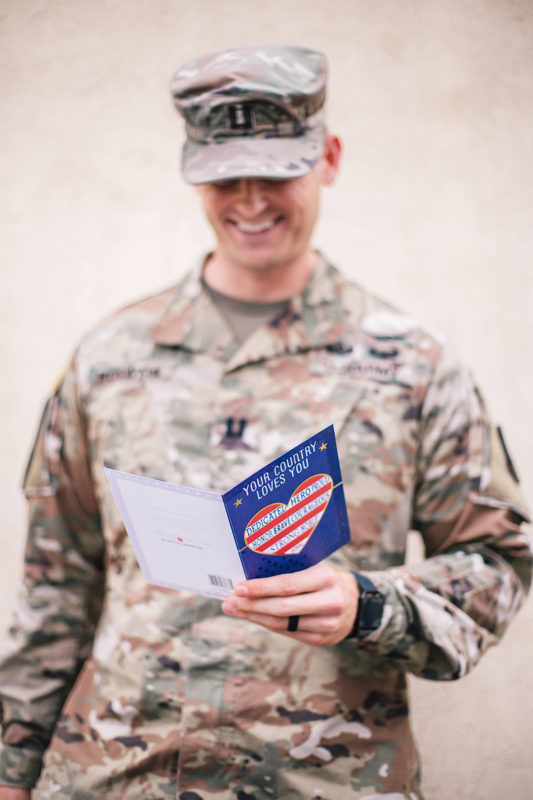 and i do understand there are many acronyms that i am very thankful for, like AAFES Exchange, who lives up to their mission which includes, "where you go we go…" even when overseas,i can have a little piece of home and shop for both everyday and specialty items.