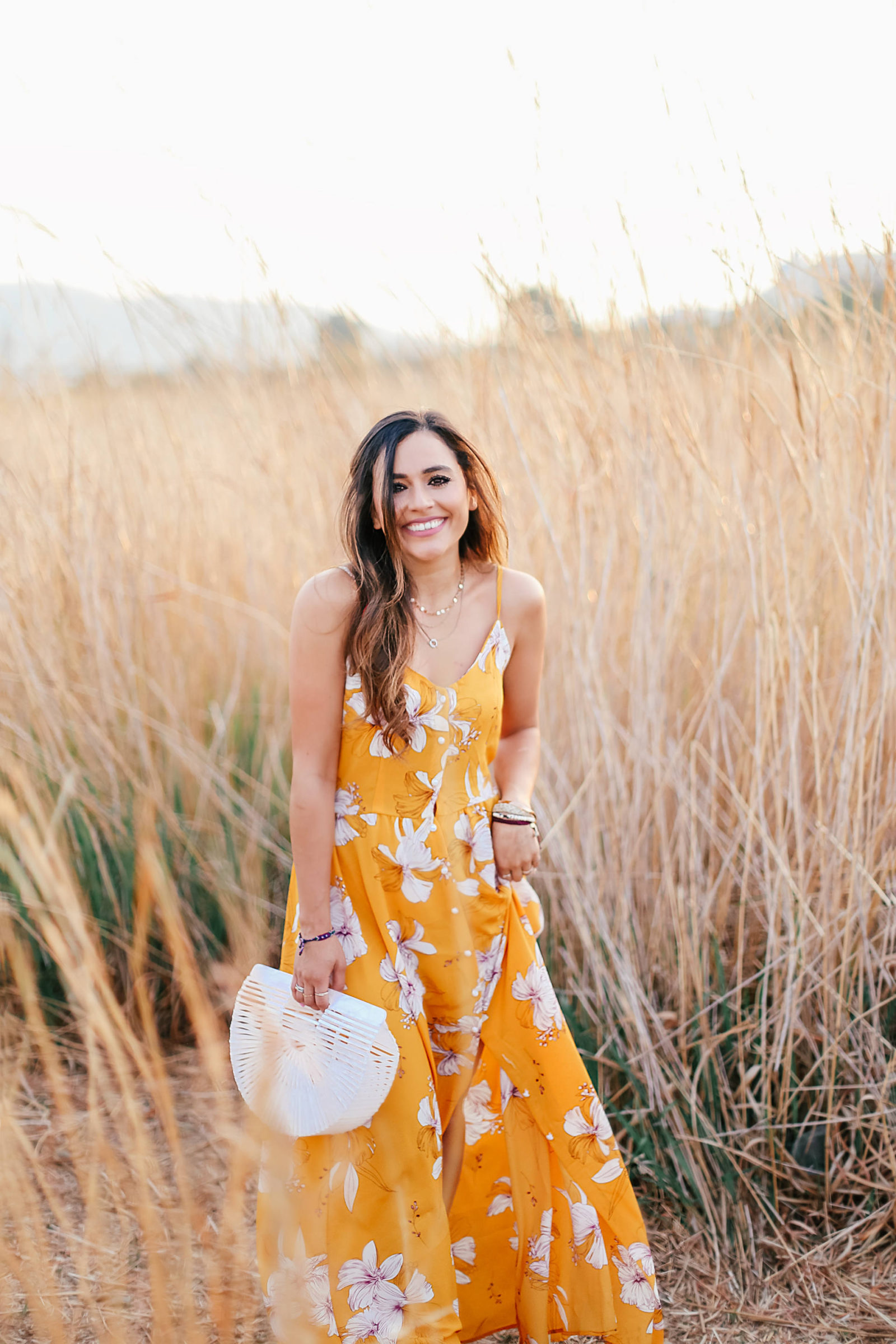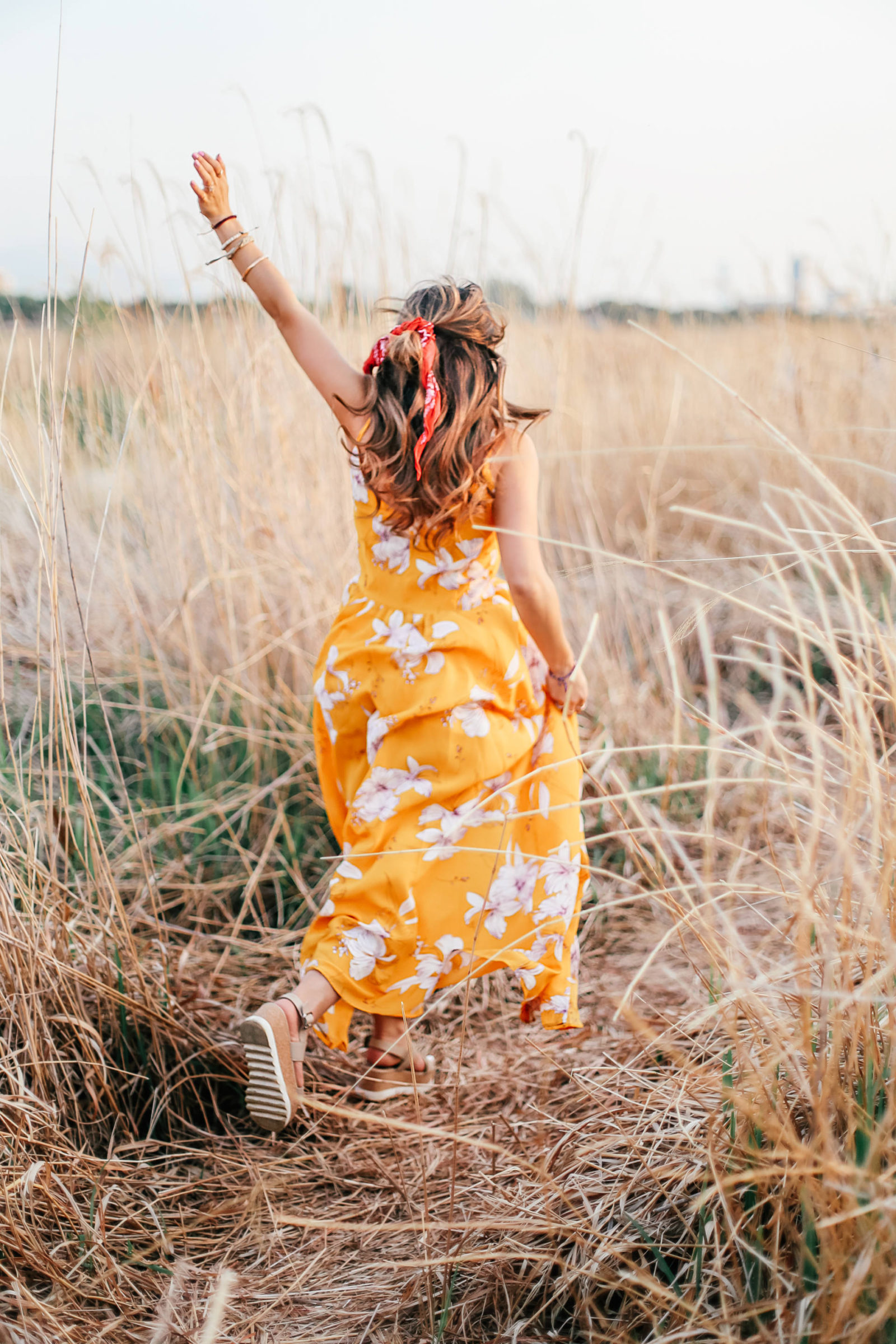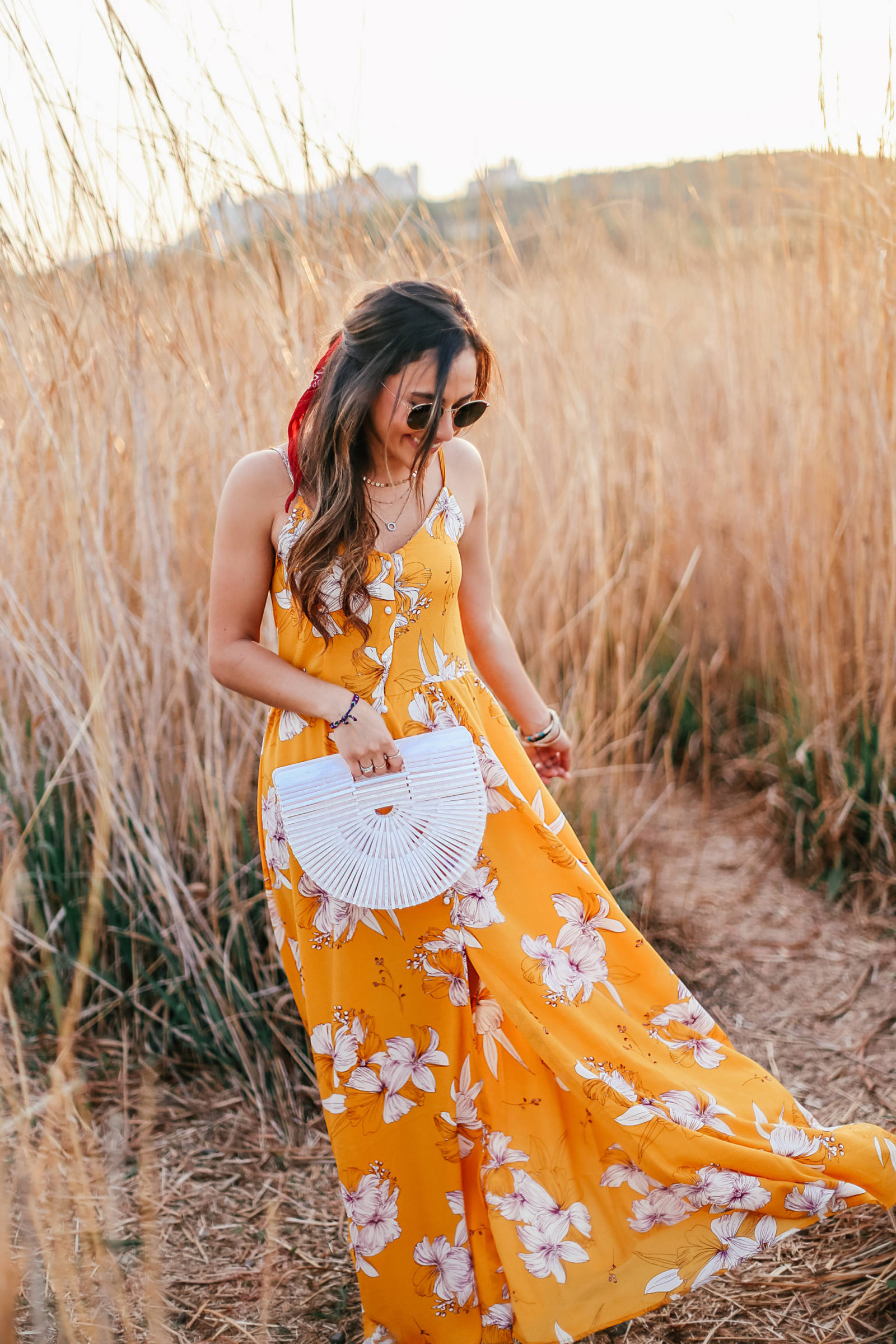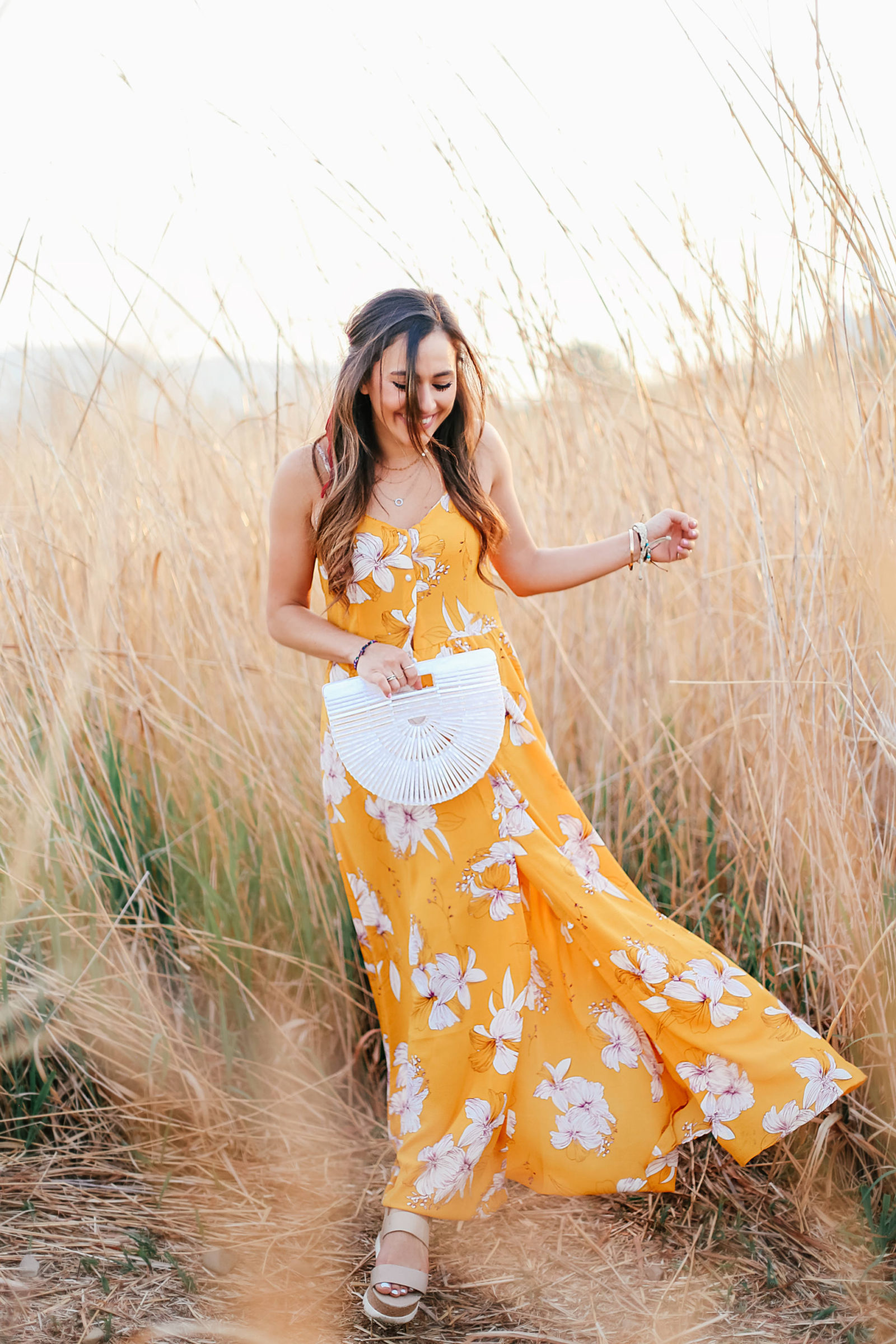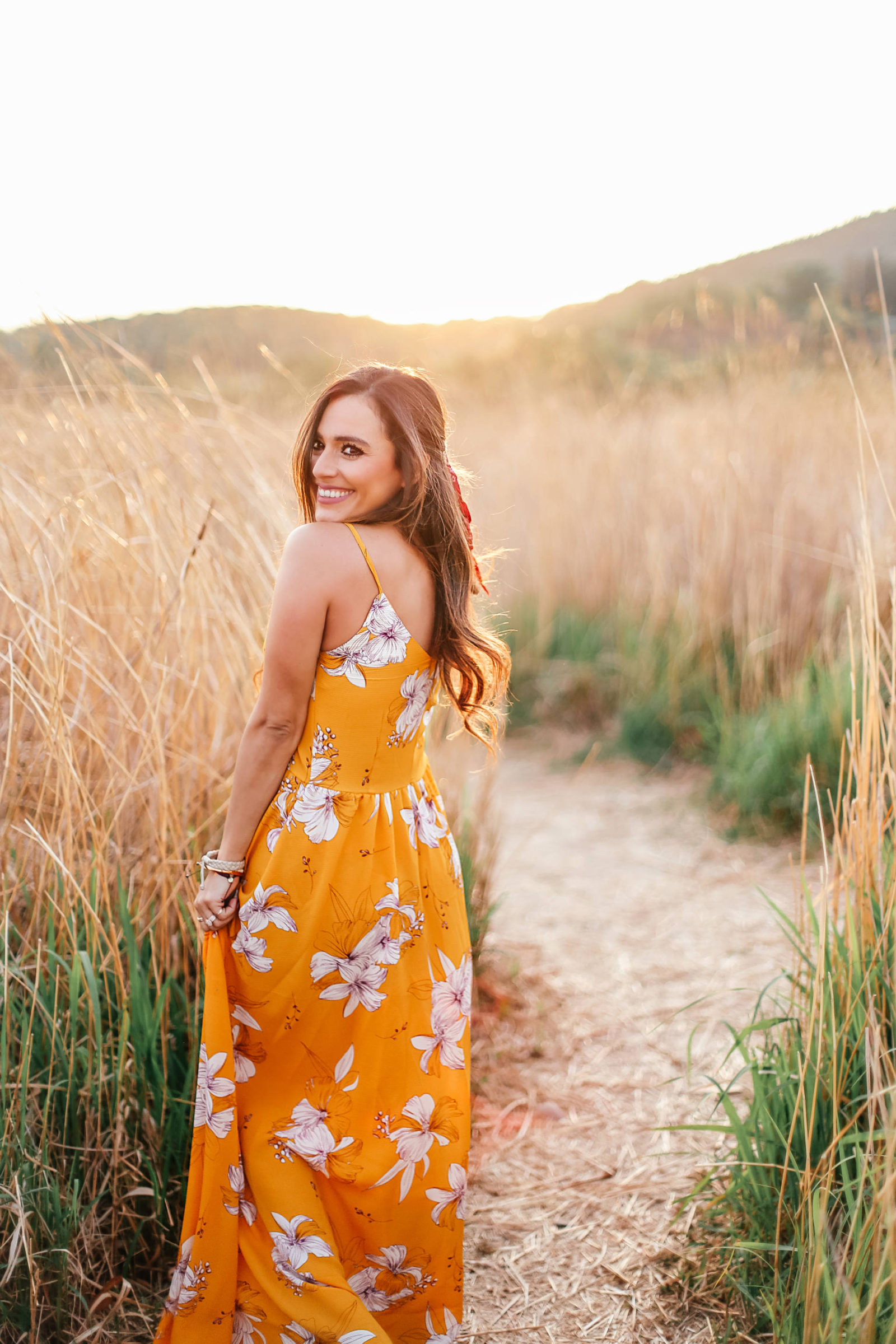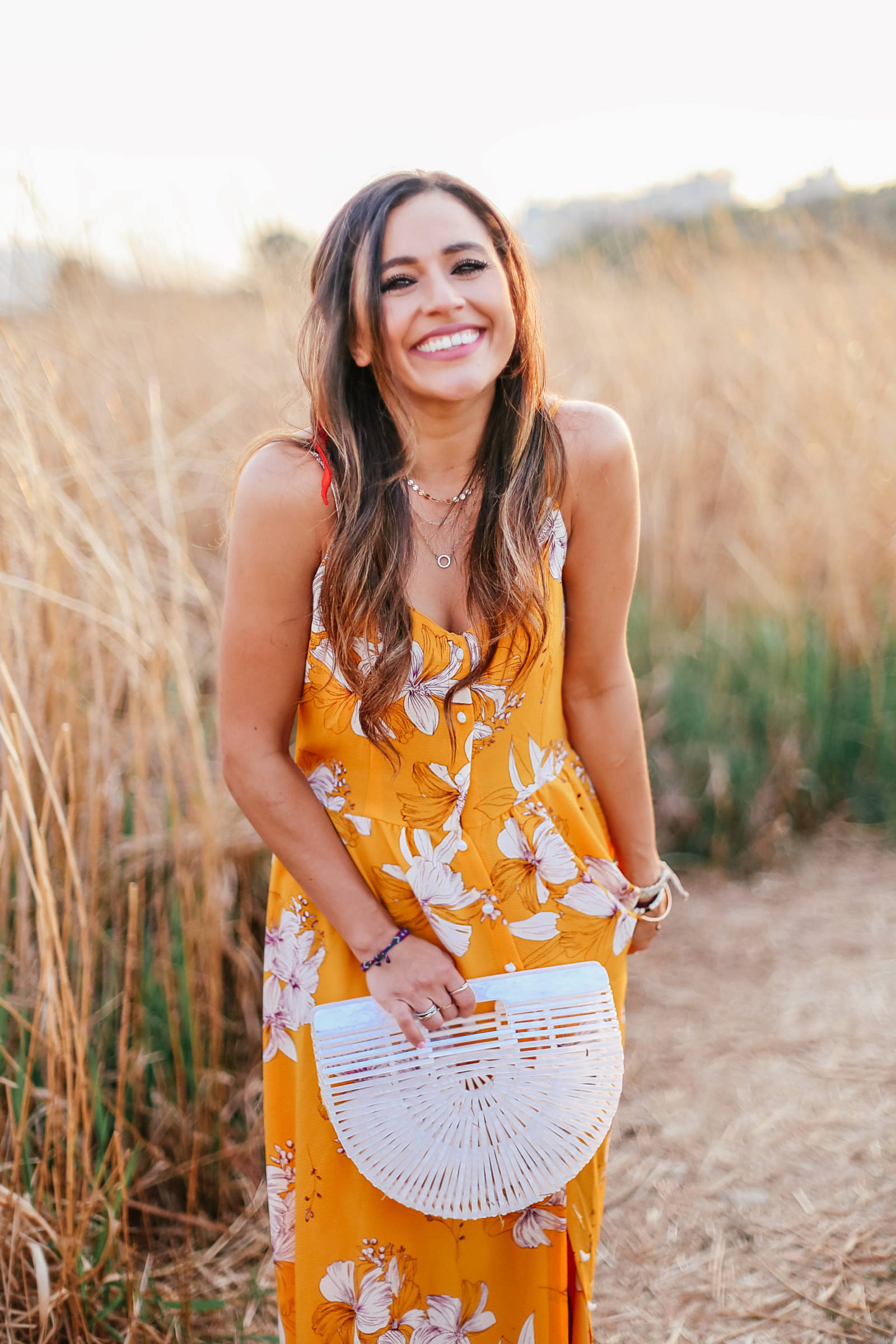 versatility in a piece is always what i look for before making a purchase. this beautiful floral maxi dress will take you through the seasons! the mustard yellow color is perfect for spring, and the lightweight material makes it the perfect summer choice, too. throw an off white cardi and this dress will take you right into fall. talk about the best way to spend $22! yup– this darling dress is only $22.
shop this look

i paired it with my white, acrylic bamboo handbag, a layered dainty necklace, a pair of sandals and scarf in my hair for an extra pop of color. i tried to keep it simple and fun for an afternoon with friends.
to change this look up entirely, add a wide brimmed hat with a pair of matching gladiator sandals for some extra boho vibes.
shop accessories for a more bohemian look

this dress is basically the gift that keeps on giving.
shop more favorite floral dress

xoxo | jasmine