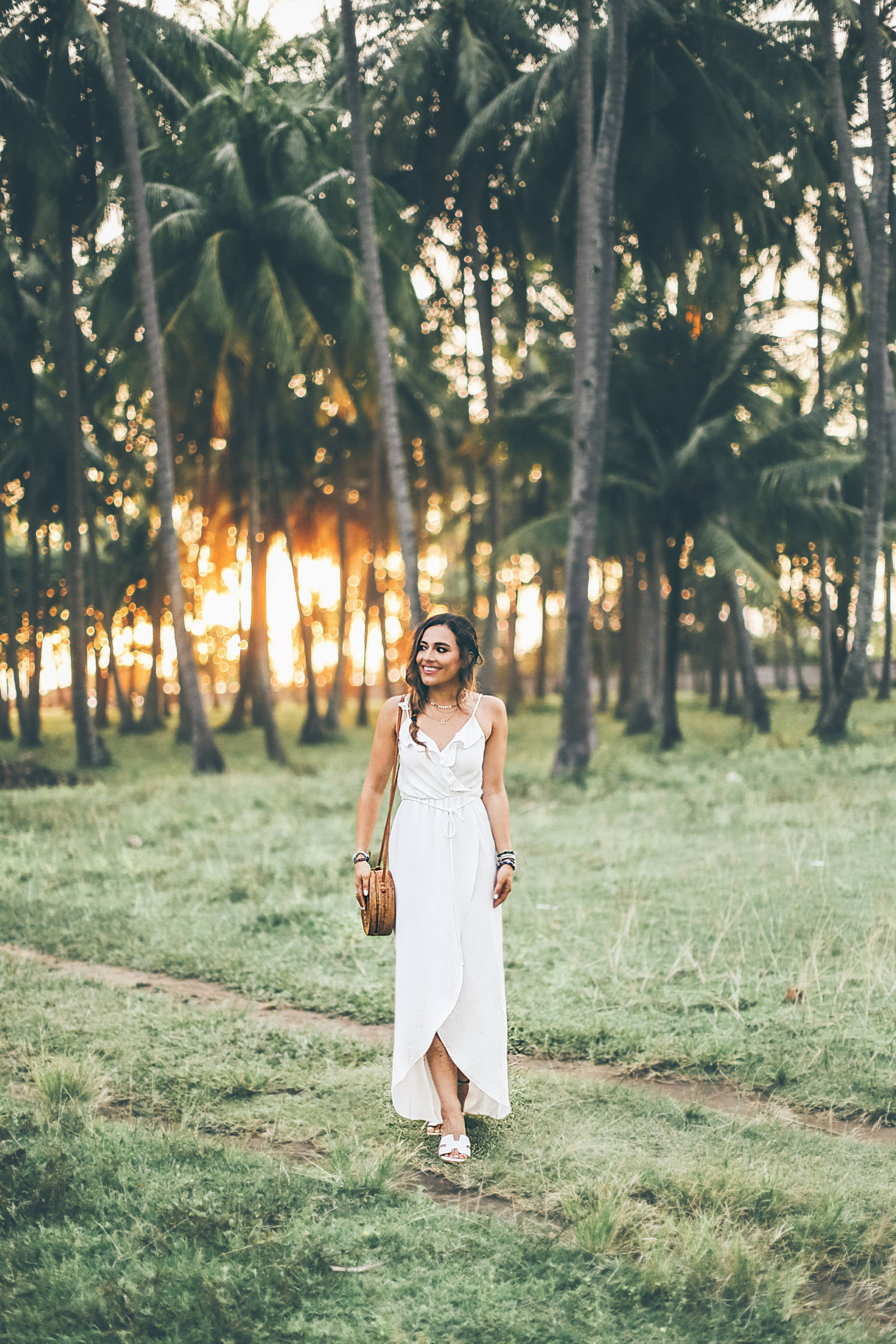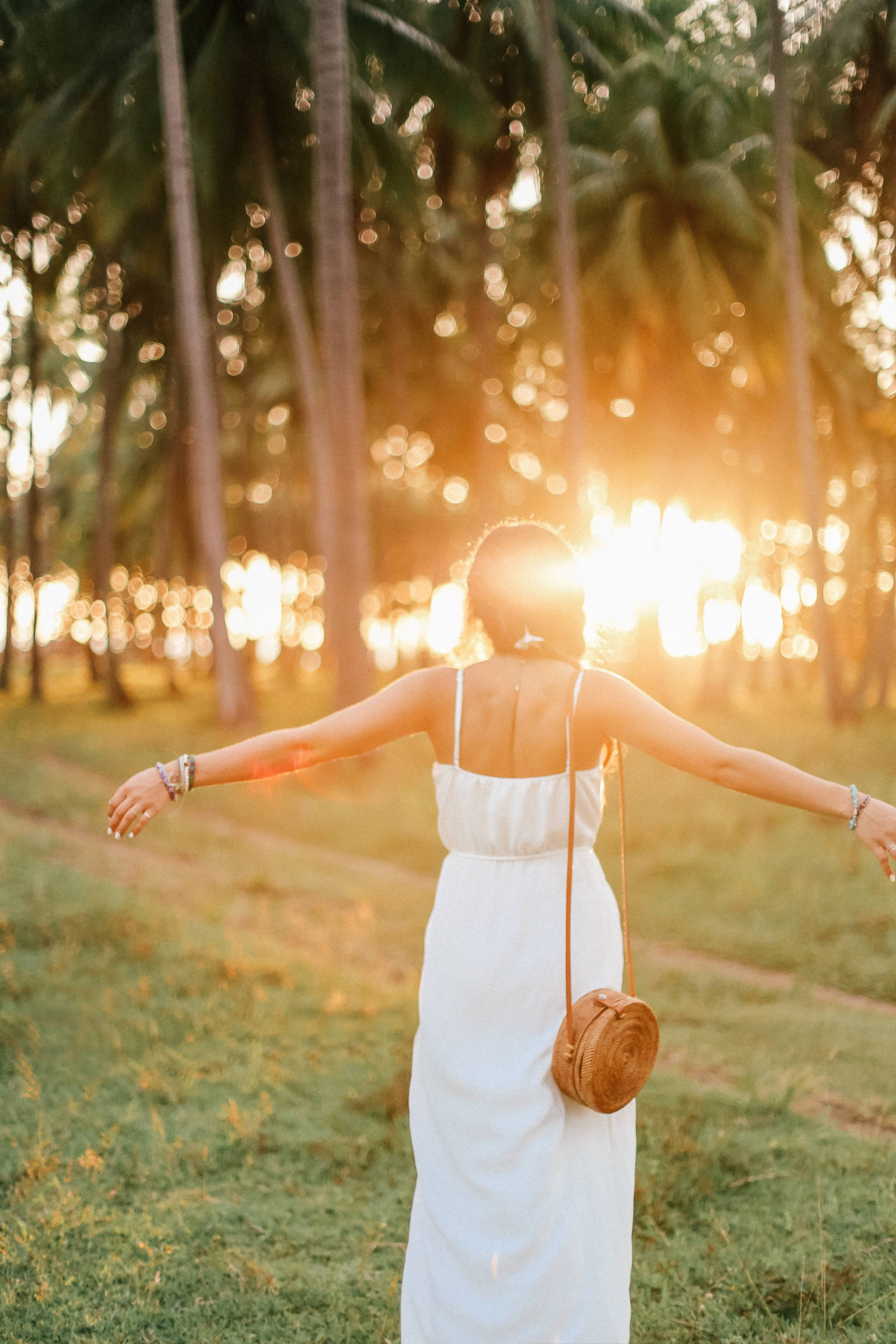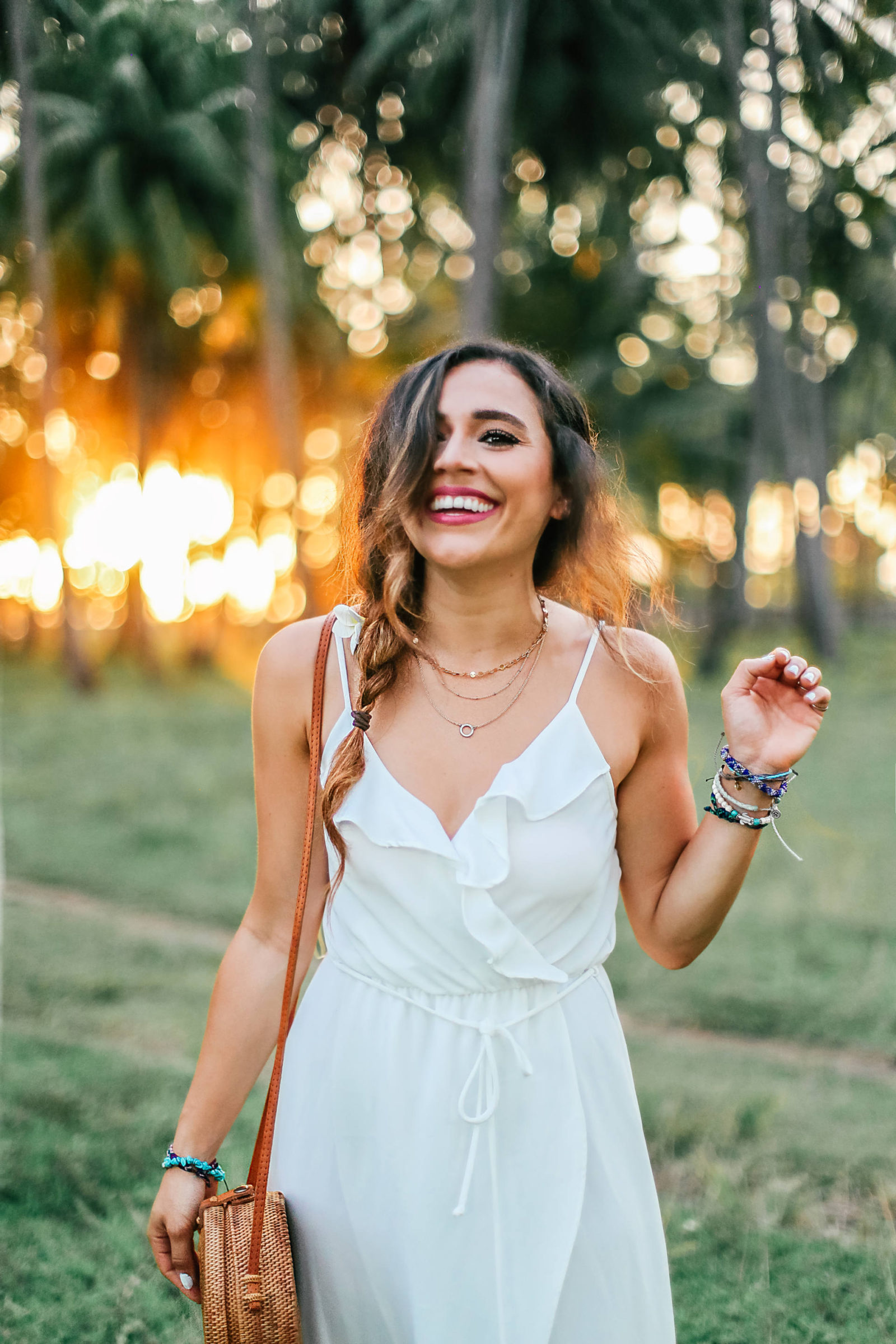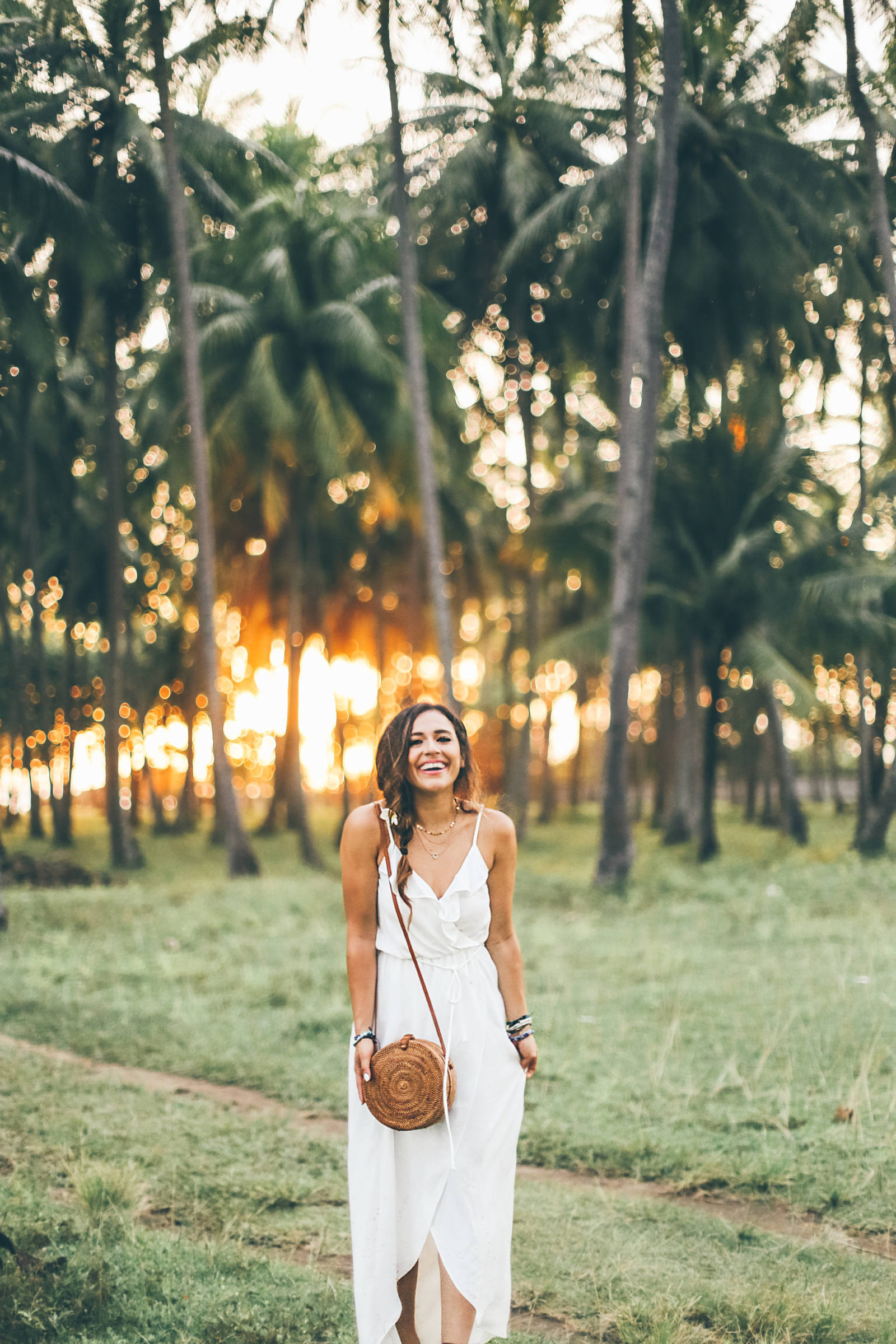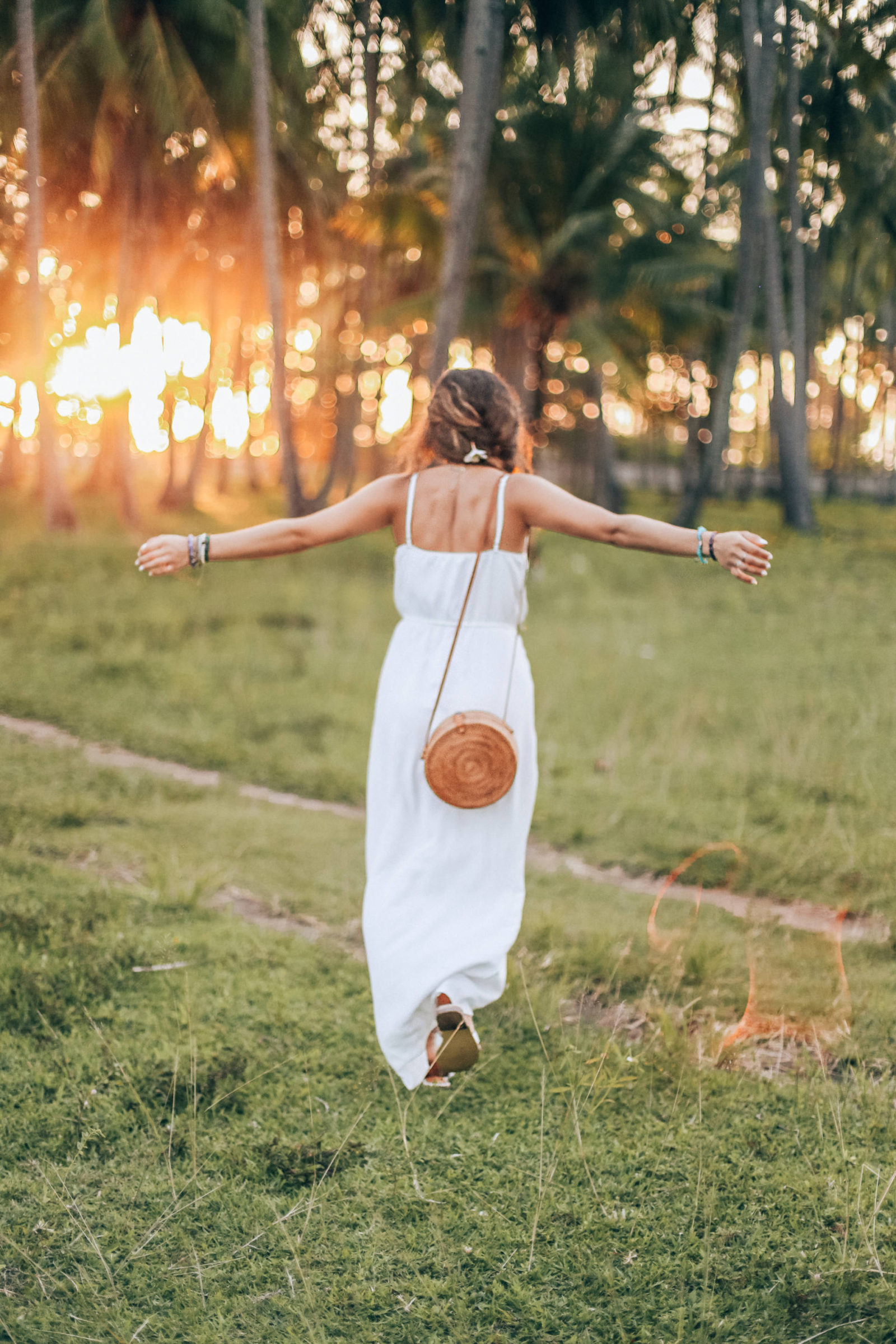 some of my favorite travel moments happen when i decide to just pull over on the side of the road and explore. i felt so lucky to catch the sunset in the gorgeous palm tree field (which i am pretty sure was surrounded by a local lombark, indonesia farm). watching the sun set fire to the sky through the majestic palm branches was so incredible.
i frolicked and twirled, attempted to befriend the cows (it was major fail) and watched the sun go down in awe. shortly after the sun began to set, i realized i was twirling in little plants filled with needle-like spikes that my dress so kindly was collecting to remember the special moment. i now have ankles filled with scratches as a tiny keep-sake as well. alas, even my battle wounds couldn't ruin such a beautiful moment.
to the dress! i can put aside my little spikey grass mishap (because let's be real.. that's my fault for running out to the field without looking around first, hah!) and honestly say i love it! my favorite part is the feminine ruffle detail paired with the front slide slit. it's just enough fun and flare without going overboard.
shop this look

this dress can easily be dressed down or dressed up. i opted for the dress down look and paired it with a casual rattan bag, some white sandals, a dainty necklace and some boho bracelets. take this look up a notch by swapping out sandals for wedges or heels, adding a clutch, and a statement piece necklace.

versatility is so important to me when purchasing new pieces, and this one fits the bill nicely! there are new pattered and colored options that would be perfect for your upcoming spring weddings!
xoxo | jasmine