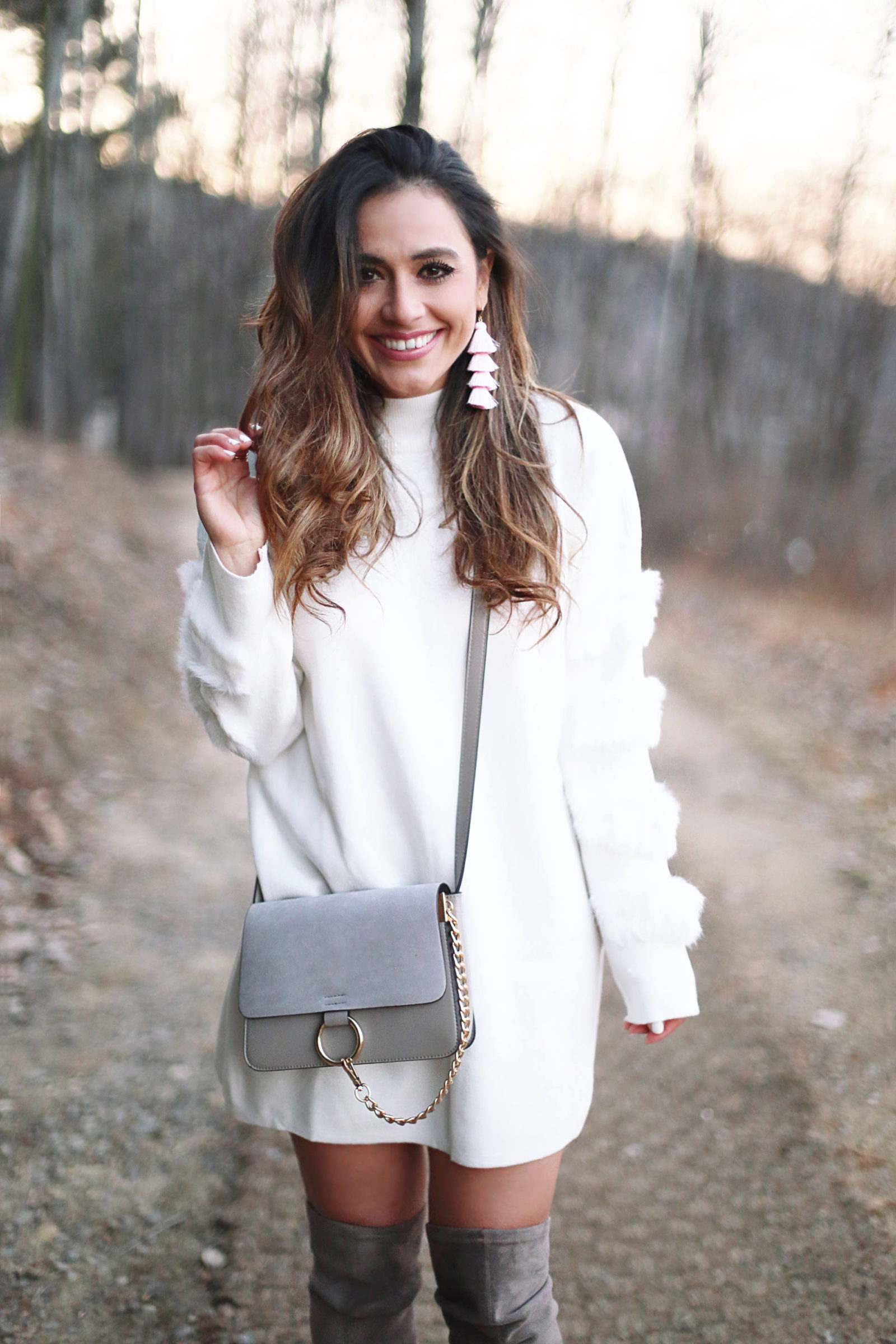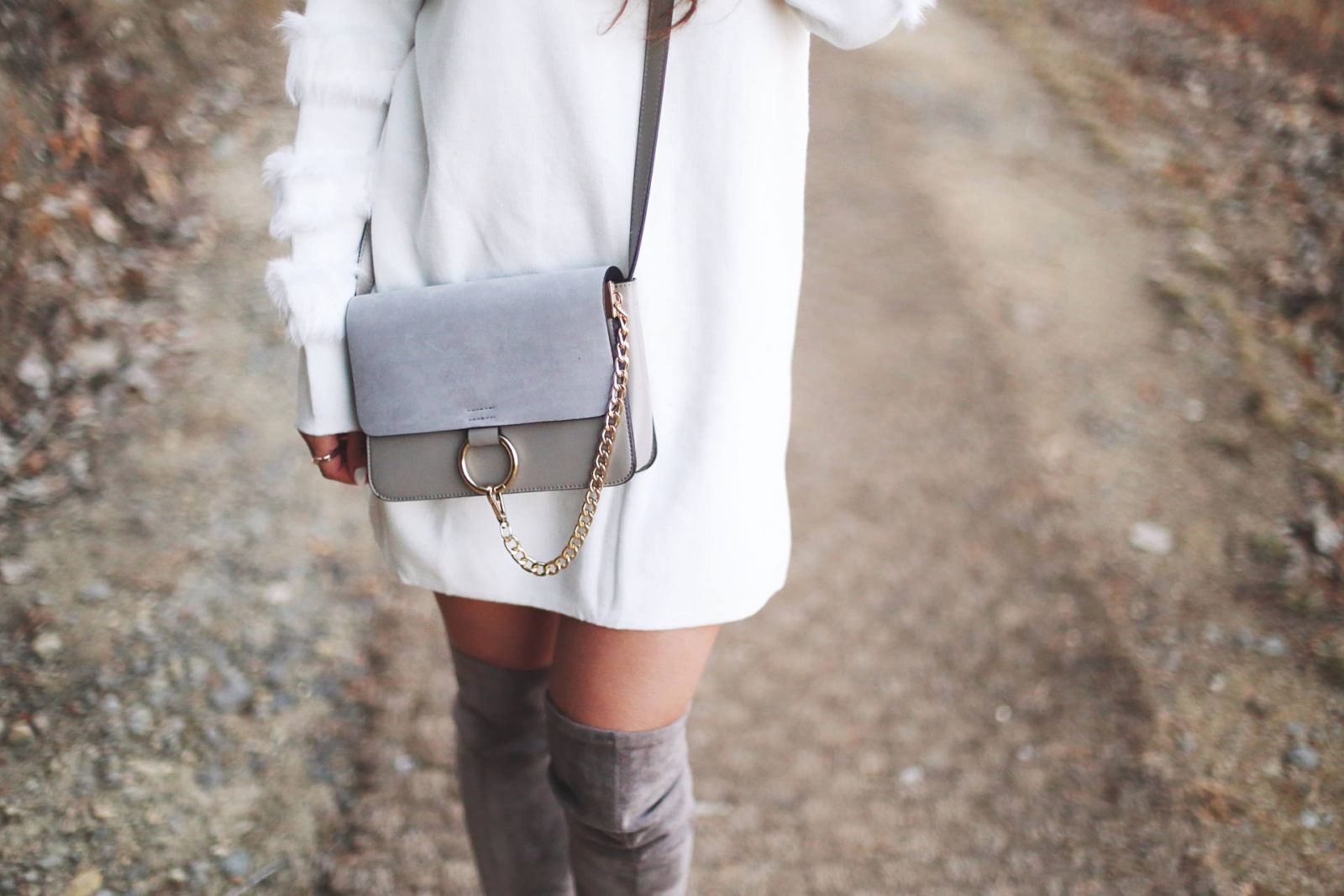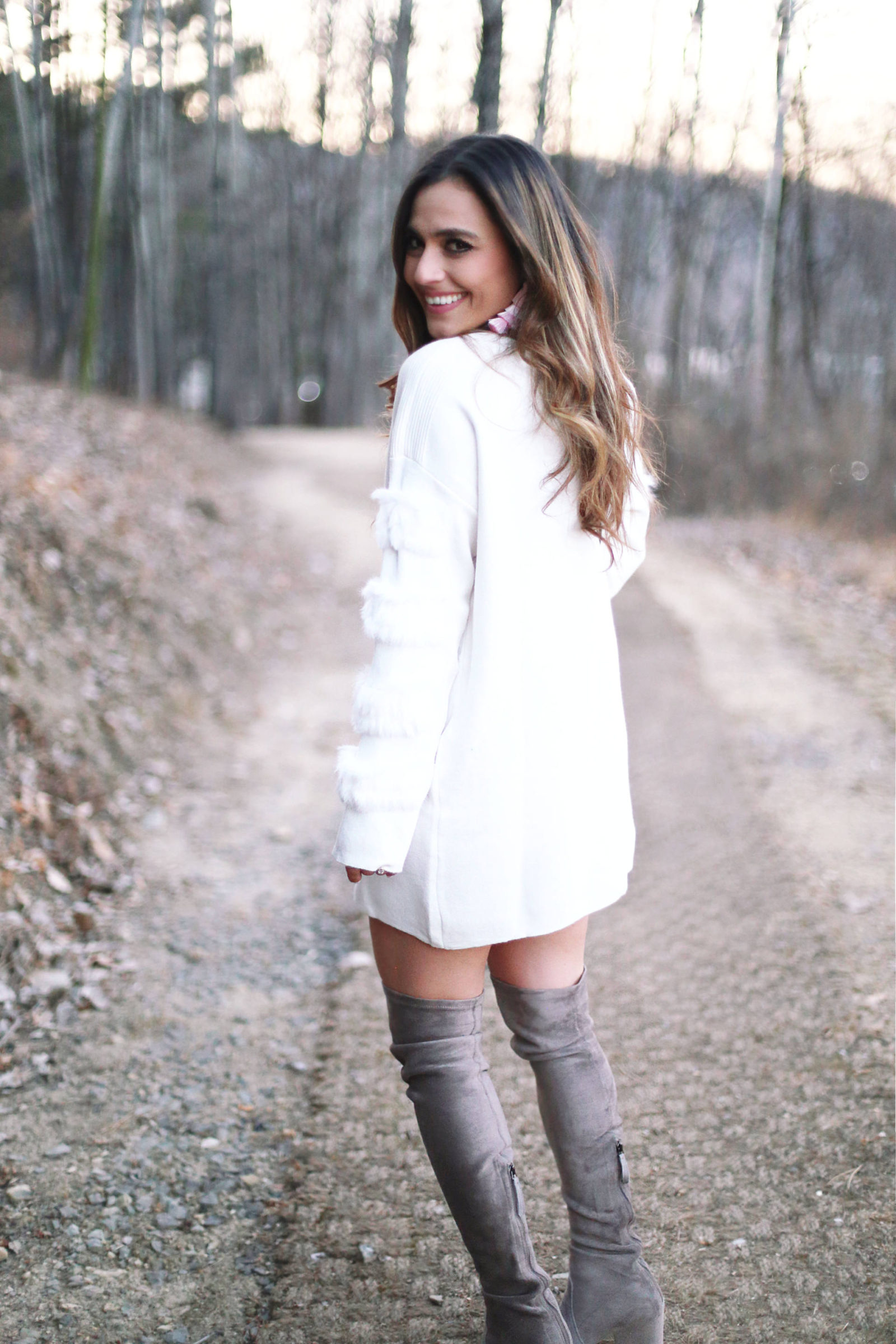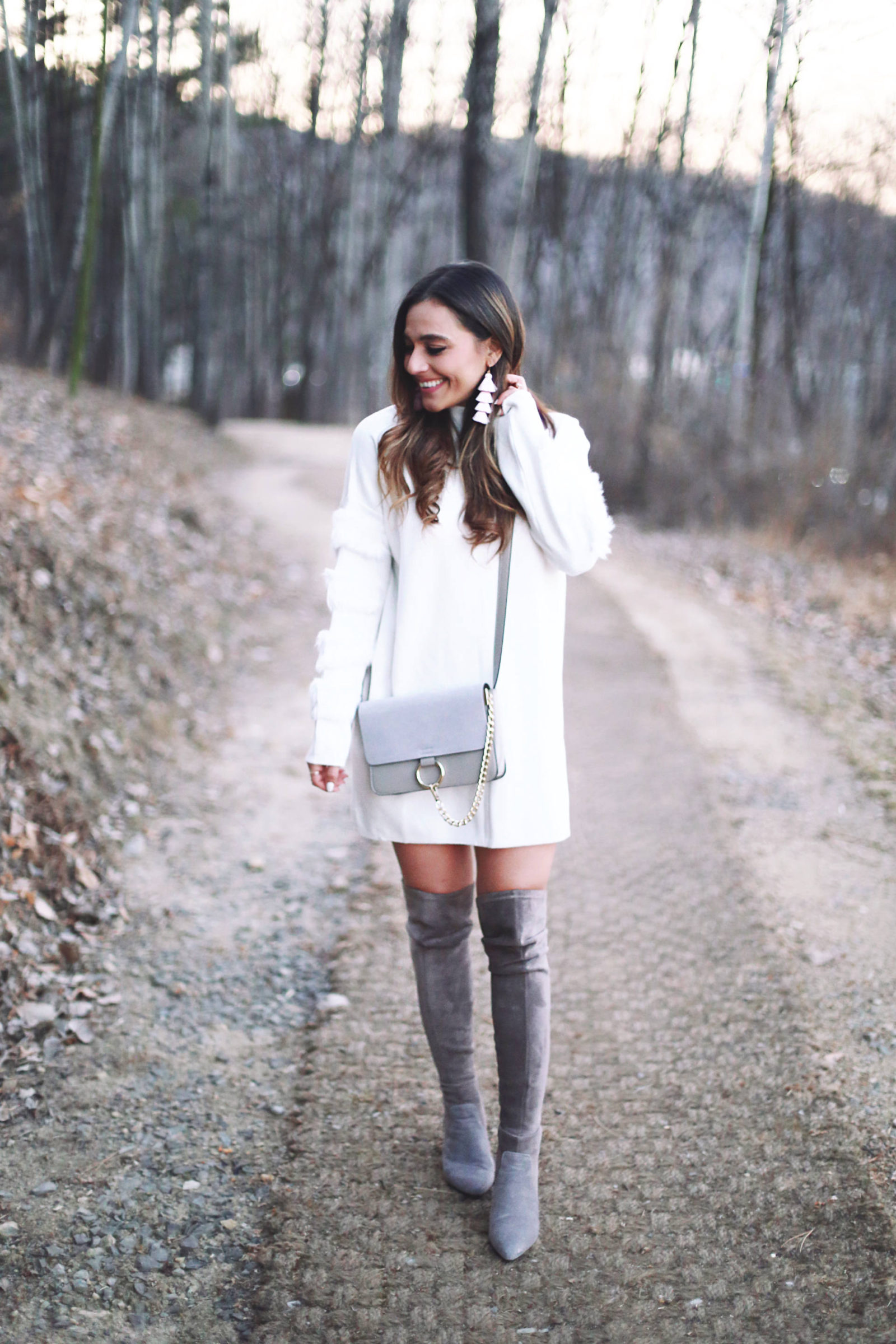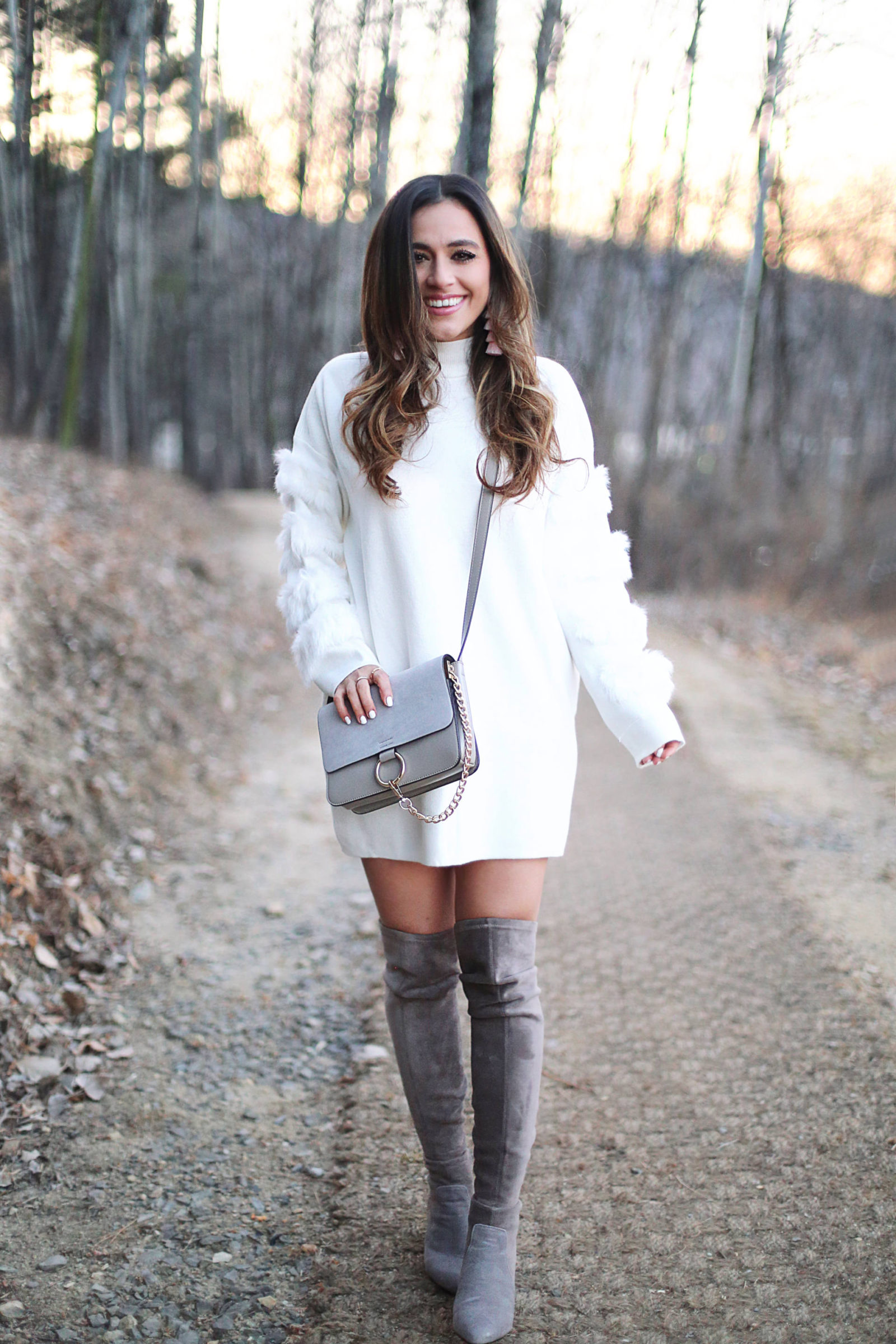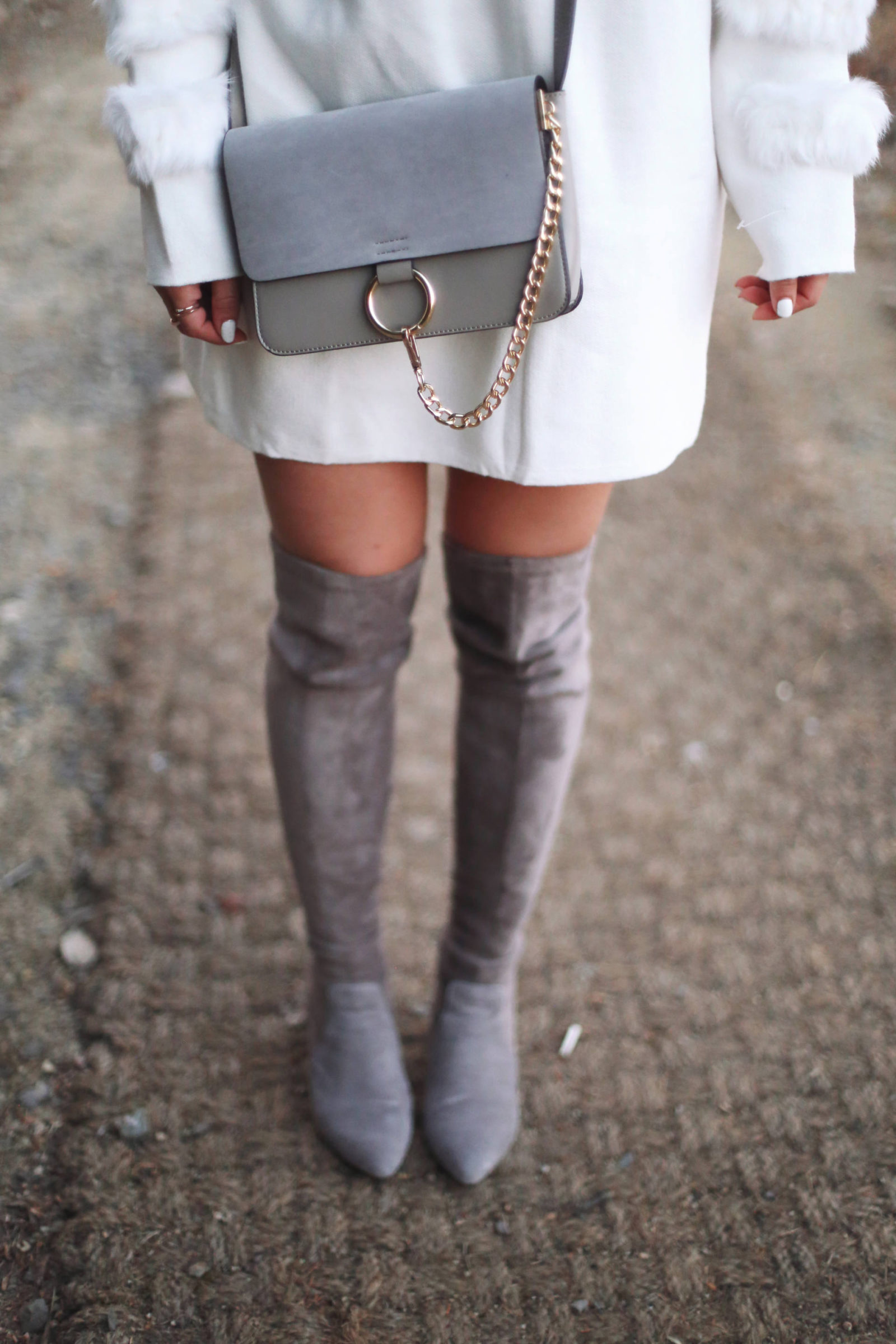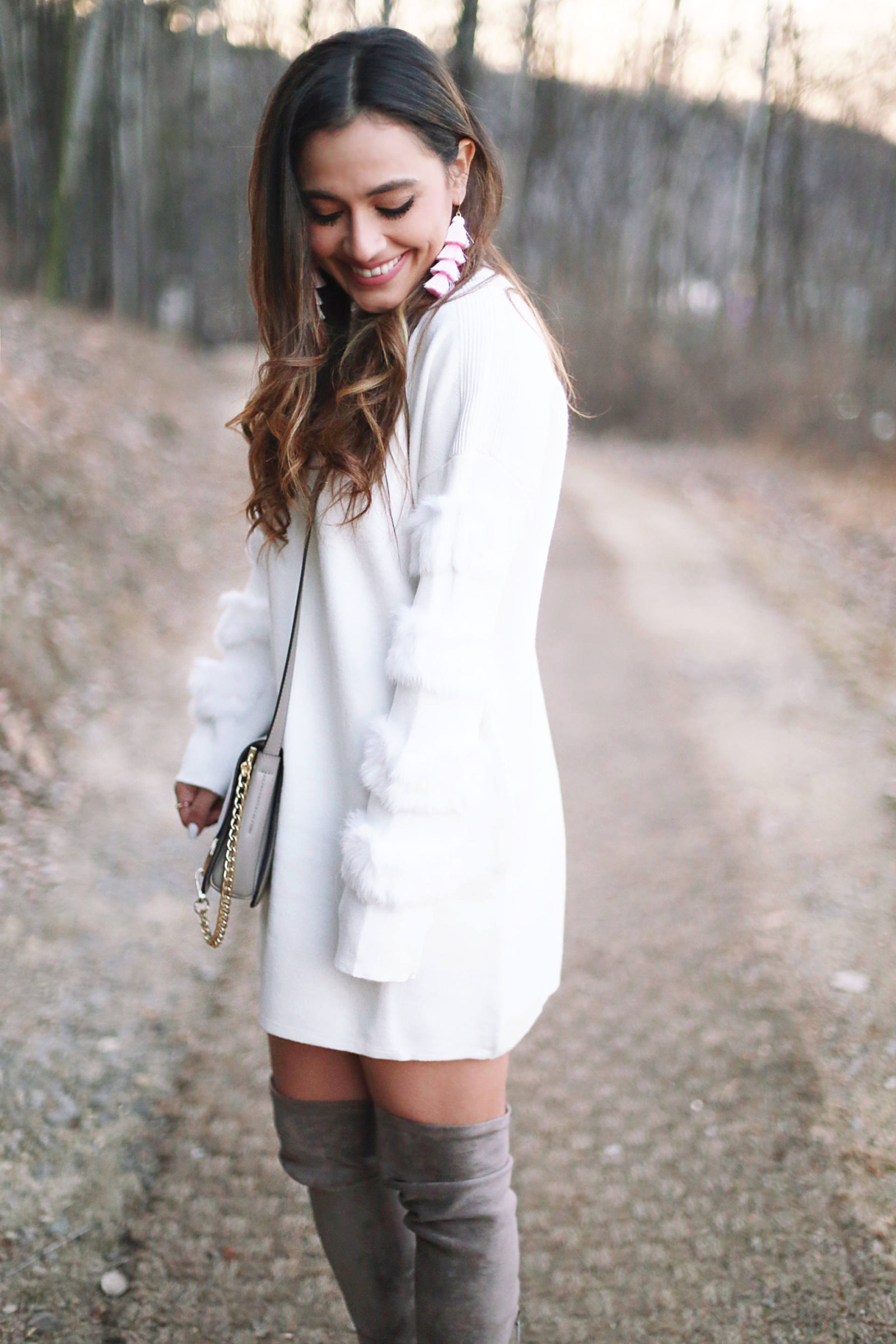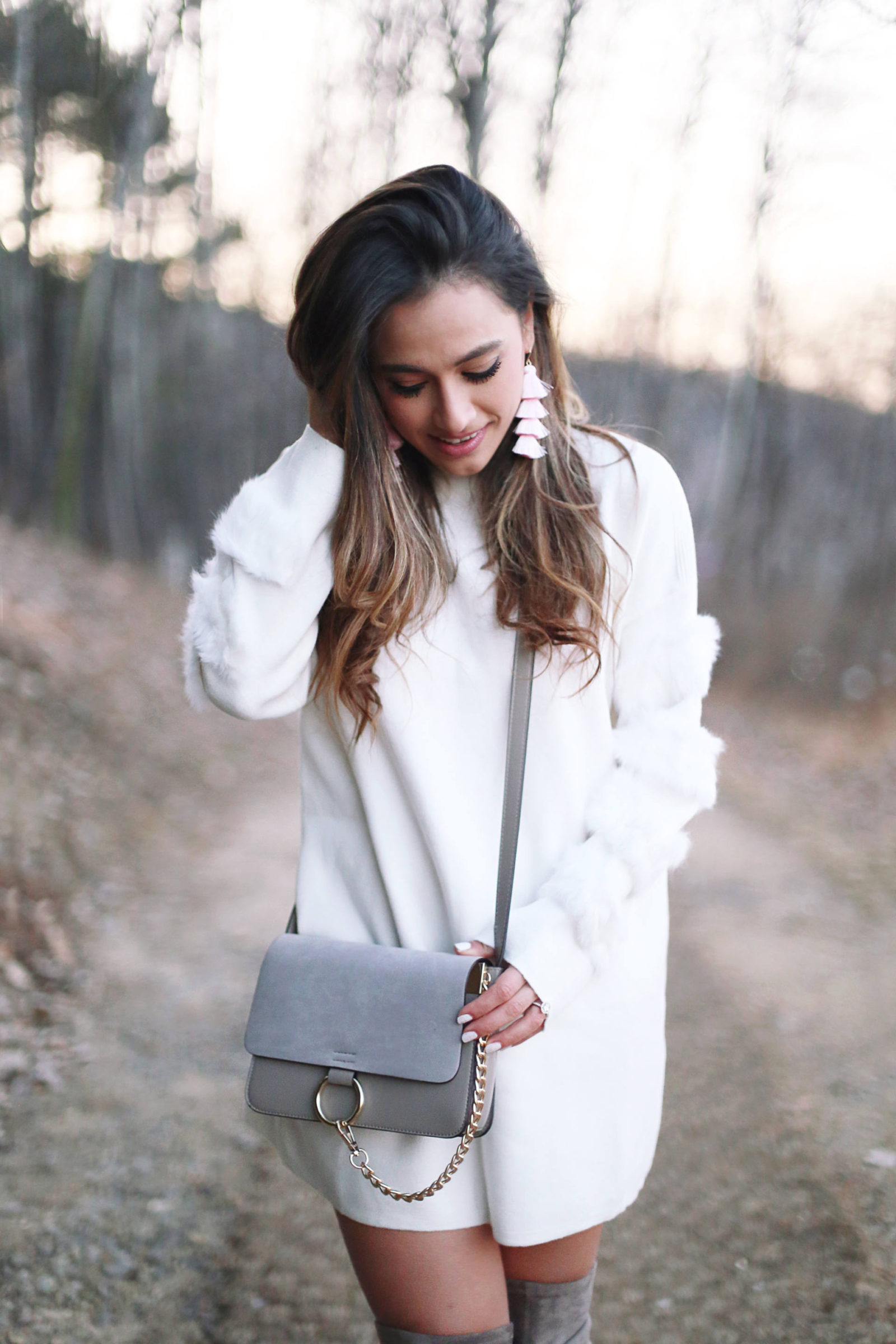 shop the post


this adorable dress is not only a looker, but is warm and cozy, too! winter can be a difficult time to "dress cute" because honestly, all i want to do is put every single layer i own on at once. [cold weather and i have a complicated relationship.] but this dress got me out of my 3 layers of sweats topped with a scarf, beanie and jacket routine.
it comes in 3 colors, but i could not resist this beautiful shade of winter white. i'm just under 5'4 and the dress fit fine length wise. if you're taller than i am, you may want to try adding a pair of tights for a little more coverage in the back!
it's actually now very safe to say that i am winter dress + over the knee boots obsessed. i don't know how i'm just getting into this look, but there's no turning me back now!
i paired this dress with a similar tone purse and some light pink tassel earrings. i am one of the pickiest when it comes to earrings. so much so that as a child i had to have my ears re-pierced 4-5 times because i just refused to wear earrings so my ears would close. i started out wearing earrings for an hour then would take them off because they just didn't feel good on my ears. which eventually led to just not wearing them at all. i later found out my left ear is allergic to nickel… yup, just the left one? which fed into the annoyance of dangling jewels on my earlobes, but i've slowly been wearing them more and more because they add so much to an outfit! that doesn't mean my pickiness has gone away though. i still say no way to heavy earrings and earrings that make more noise than dangling keys. because nobody needs that.
best of all everything in this outfit is under $100 [minus the boots, that are currently OOS, but have linked very similar ones for you!] now, i'm on the hunt for more winter dresses! i know… just in time for spring. what can ya do.
xoxo | jasmine