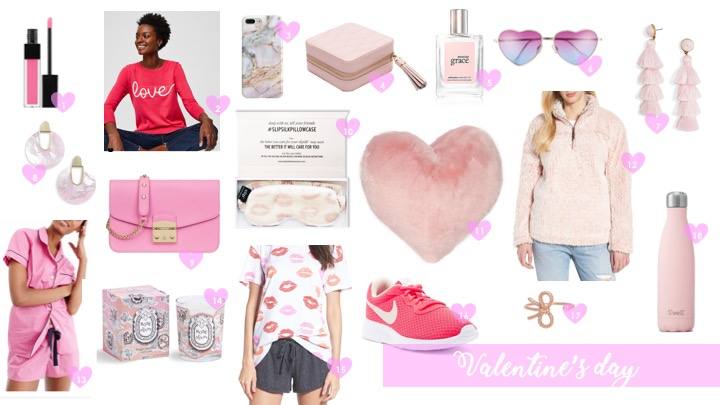 one | two | three | four | five | six | seven | eight | nine | ten | eleven | twelve | thirteen | fourteen | fifteen | sixteen | seventeen | eighteen
i have always been a pro-valentines day girl. in fact, i'm a pro any holiday kind of girl. i love celebrating things and people!
i still remember making little valentine's day "mailboxes" in elementary school, then going from mailbox to mailbox to drop off a valentine to each student. all the girls would dig through their mailbox to find the card from the boy they liked and of course, read every word over and over again. "you're a beauty" beauty and the best edition was quite a hit, and if yours read "be mine" then that basically meant your crush wanted to marry you. oh to be young again.
as i got older my bestie and i would swap galentine gifts and make one another playlists. whether i had a boyfriend to spend the holiday with or not, it was a day i always looked forward to. a day to show someone i loved them. how special is that!
my husband and i celebrated our first valentine's day as husband and wife this past year. the day started with surprise flowers and acai bowls in bed. then, later in the evening we celebrated the day of love with a sushi dinner [we celebrate everything with a sushi dinner] followed up with a wine and paint night. it was perfect in every way.
this year, we're in an entirely new country across the world, and as every year, i can't wait to celebrate!
so whether you're shopping for a bestie, dropping hints to your S.O., or just treating yourself [you go, girl] i've rounded up my favorite valentine's day picks.
hope your day is filled with so much love! also don't miss your change to win a $500 GC to nordstrom below!
xoxo | jasmine
| Hearts of Gold Blog | Dressed to Kill (DTK Austin) | Two Peas in a Prada |
| The Sugared Lemon | Pish to Posh | Coffee Beans and Bobby Pins | Fashion And Frills |
| Jasmine Elias | Posh in Progress | From the Family With Love | Styled Blonde | So Heather |
| Outfits & Outings | Busbee Style | Kayleigh's Kloset | Lou What Wear | Bay Area Fashionista |
| Hey There, Chelsie | The Chambray Bunny | 30A Mama | The Style Lynn Life | Zoë With Love |
| The Polished Posy | Pretty Little Shoppers | The Sensible Shopaholic | Eat Pray Wear Love |
| A Gallon of Glitter | To Be Bright | Wishes & Reality | Style on Edge |
This giveaway is brought to you by the talented bloggers you see above! Enter by performing the actions below in the Rafflecopter for a chance to win a $500 Nordstrom Gift Card. This is definitely one giveaway you won't want to miss!
Make sure to do the actions in the Rafflecopter before marking they are done! Marking done doesn't automatically perform the action.
(We do verify entries!)
Giveaway runs from Jan 30, 2018 to Feb 13, 2018 (concludes at 12:00 AM on the last day). Open to the US, UK and CAN. By entering you are agreeing that you are performing the actions in the Rafflecopter that you have marked as done and you understand you may be subscribed to hosts' email lists. By entering you are agreeing that you agree to these newsletter subscriptions and all other terms & conditions of the giveaway. More giveaway details can be read in the terms & conditions in the Rafflecopter. Winner will be announced within 10 days of the conclusion of the giveaway and entries will be verified by the hosts. Thanks for participating, I can't wait for you to go check out these wonderful bloggers!