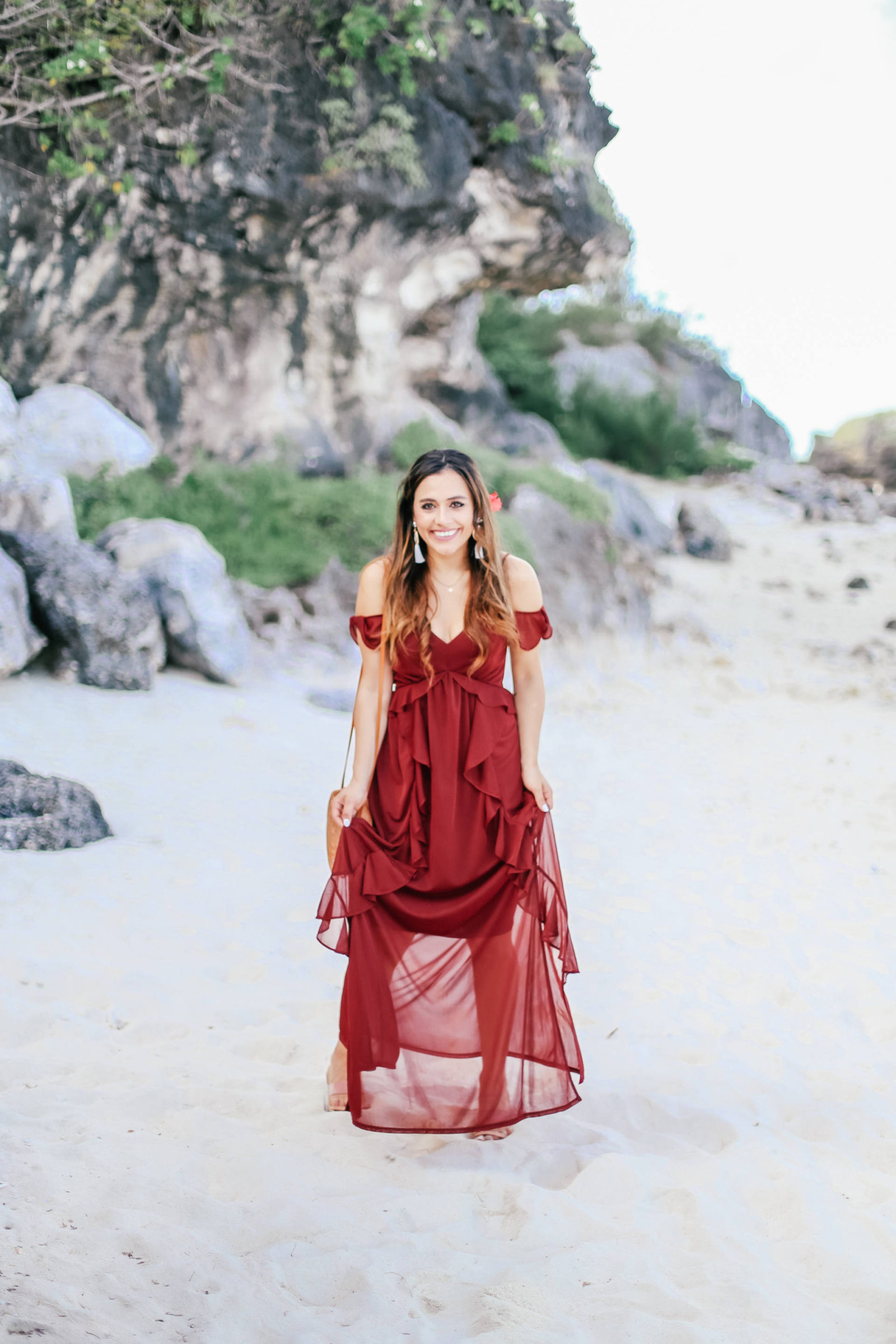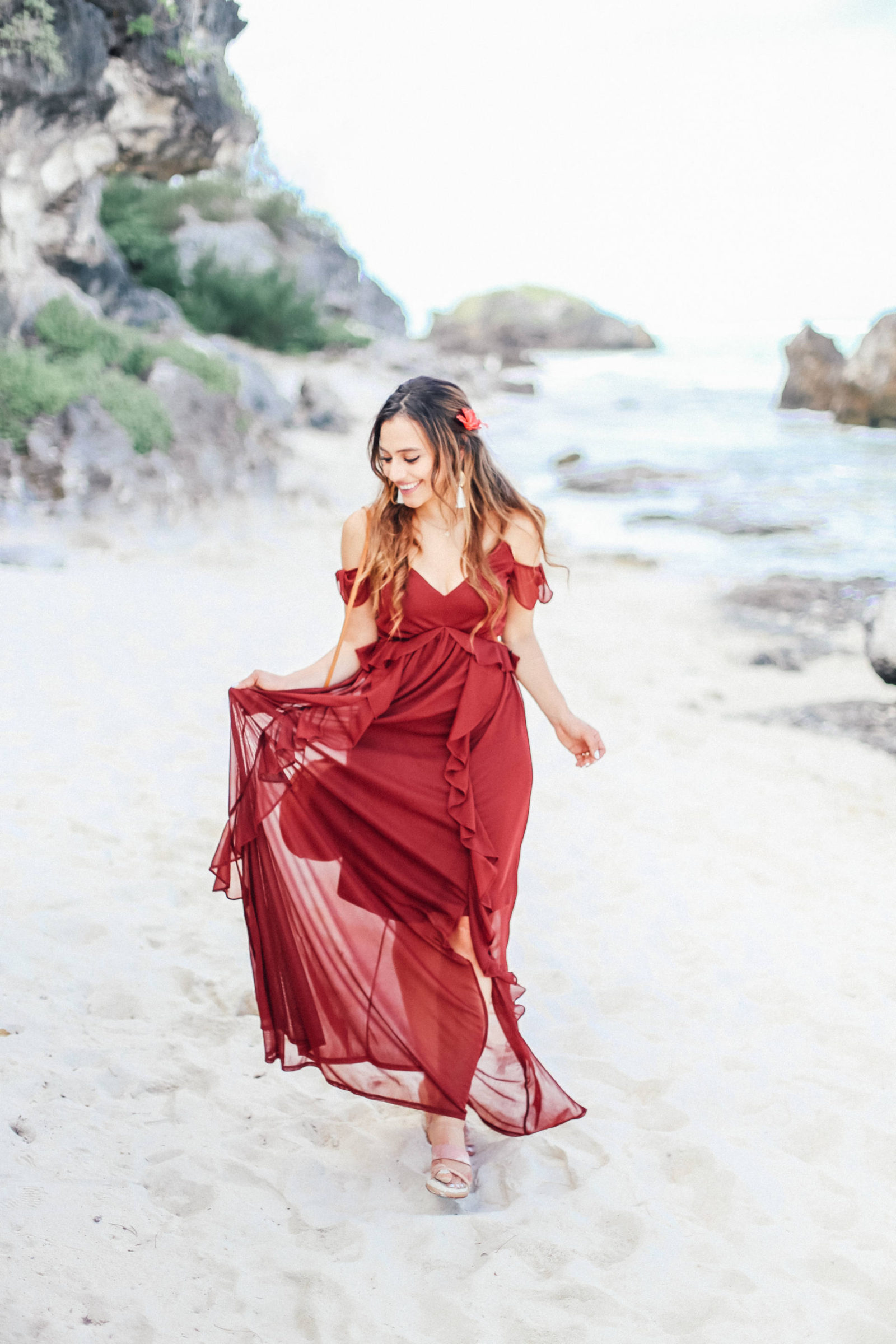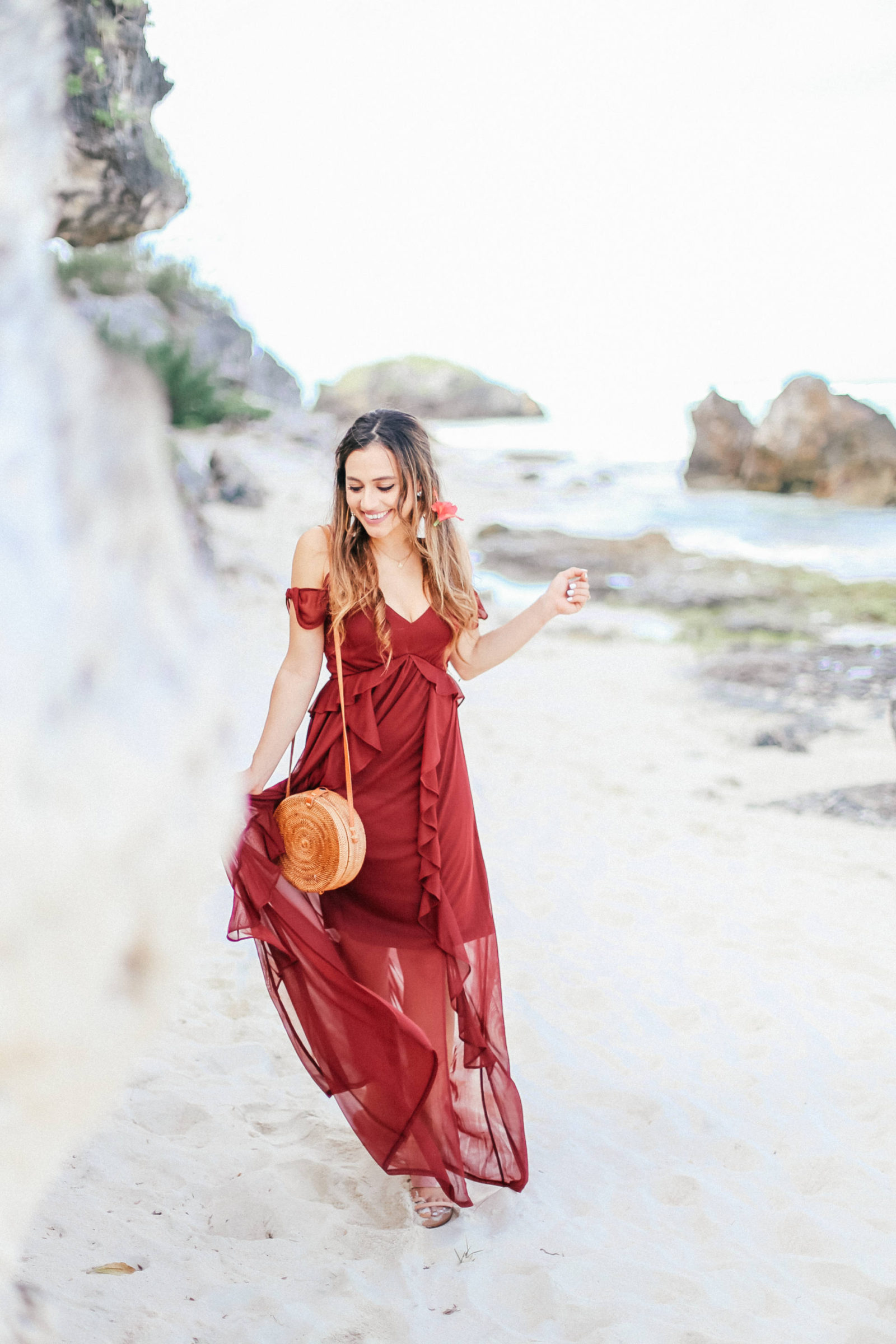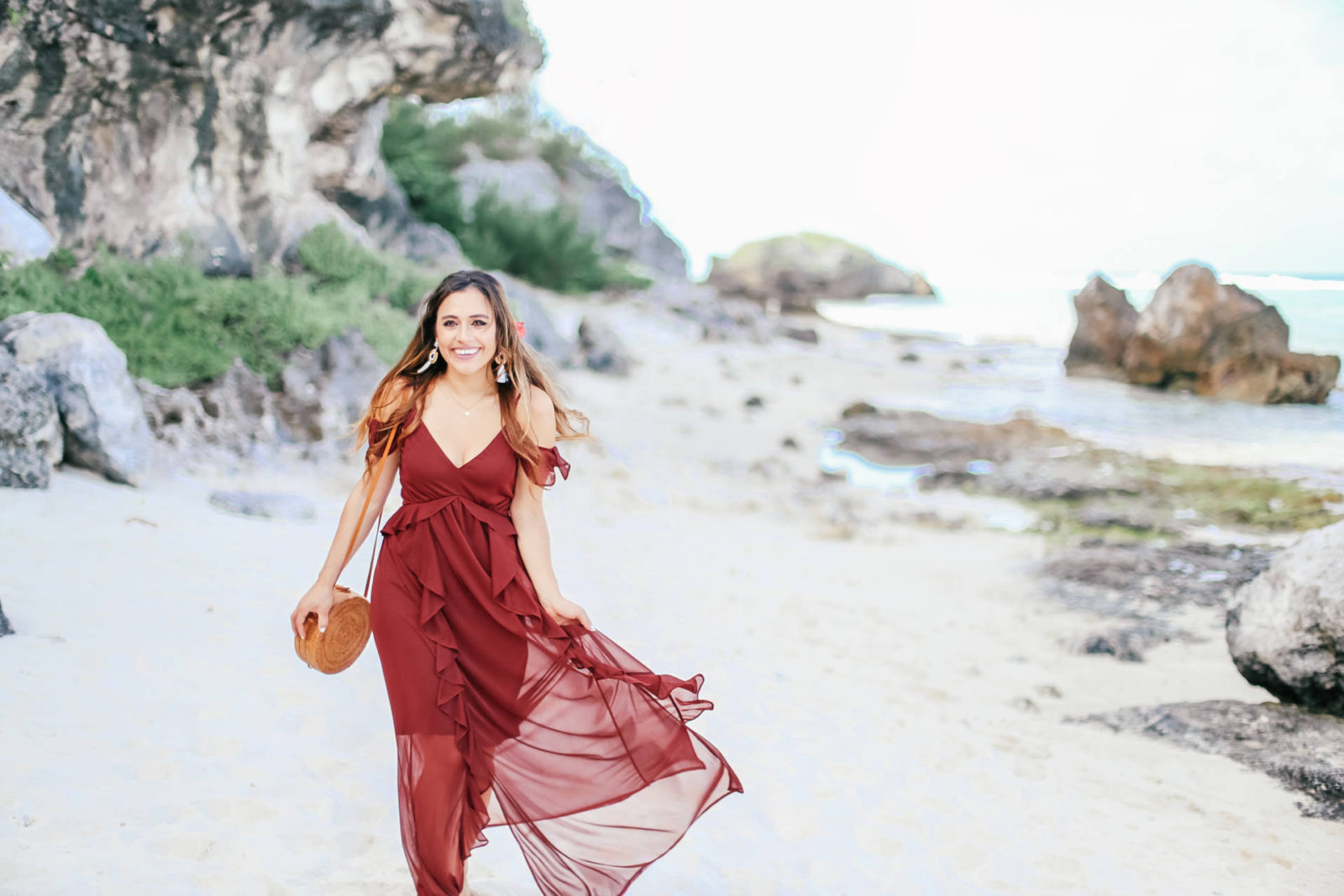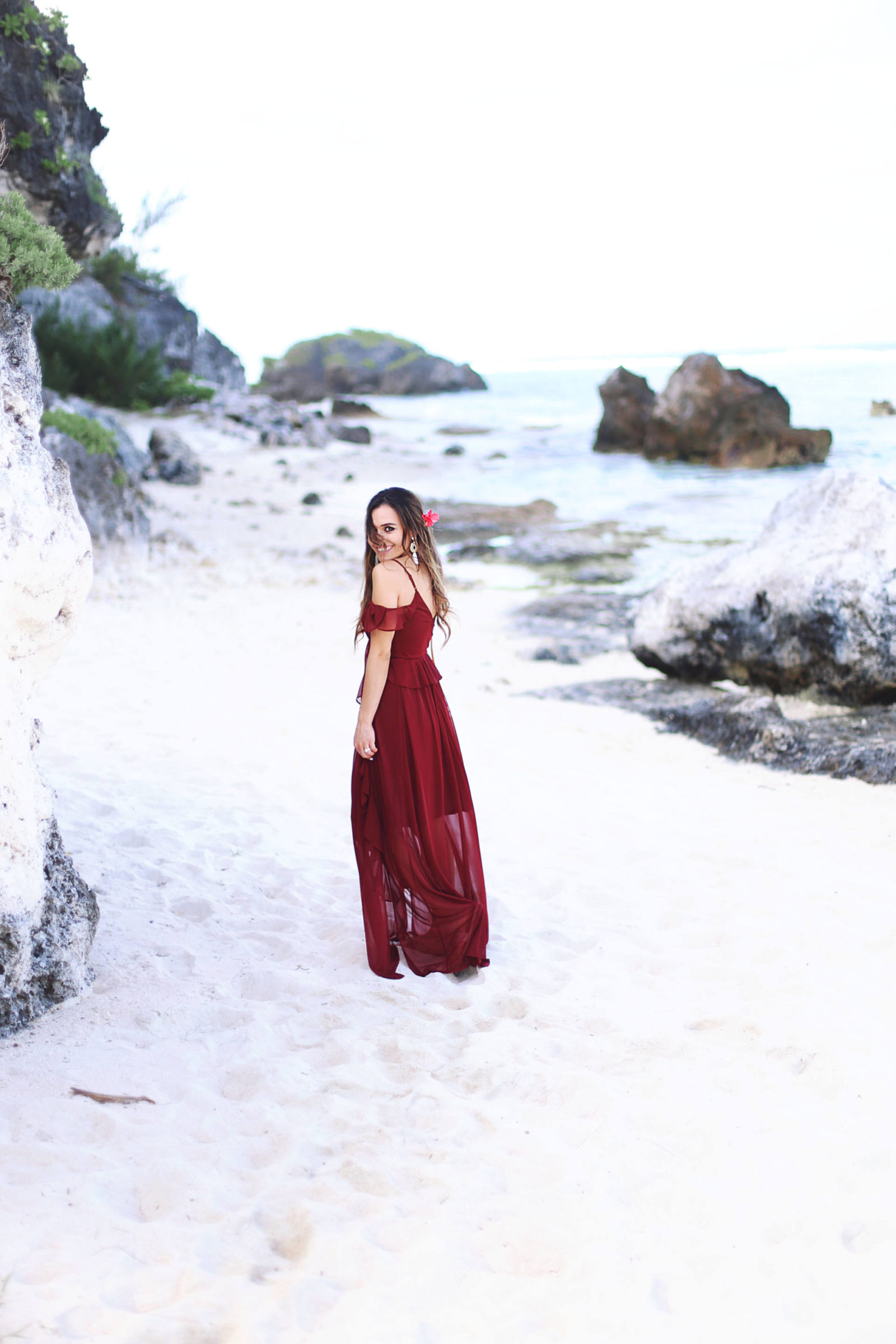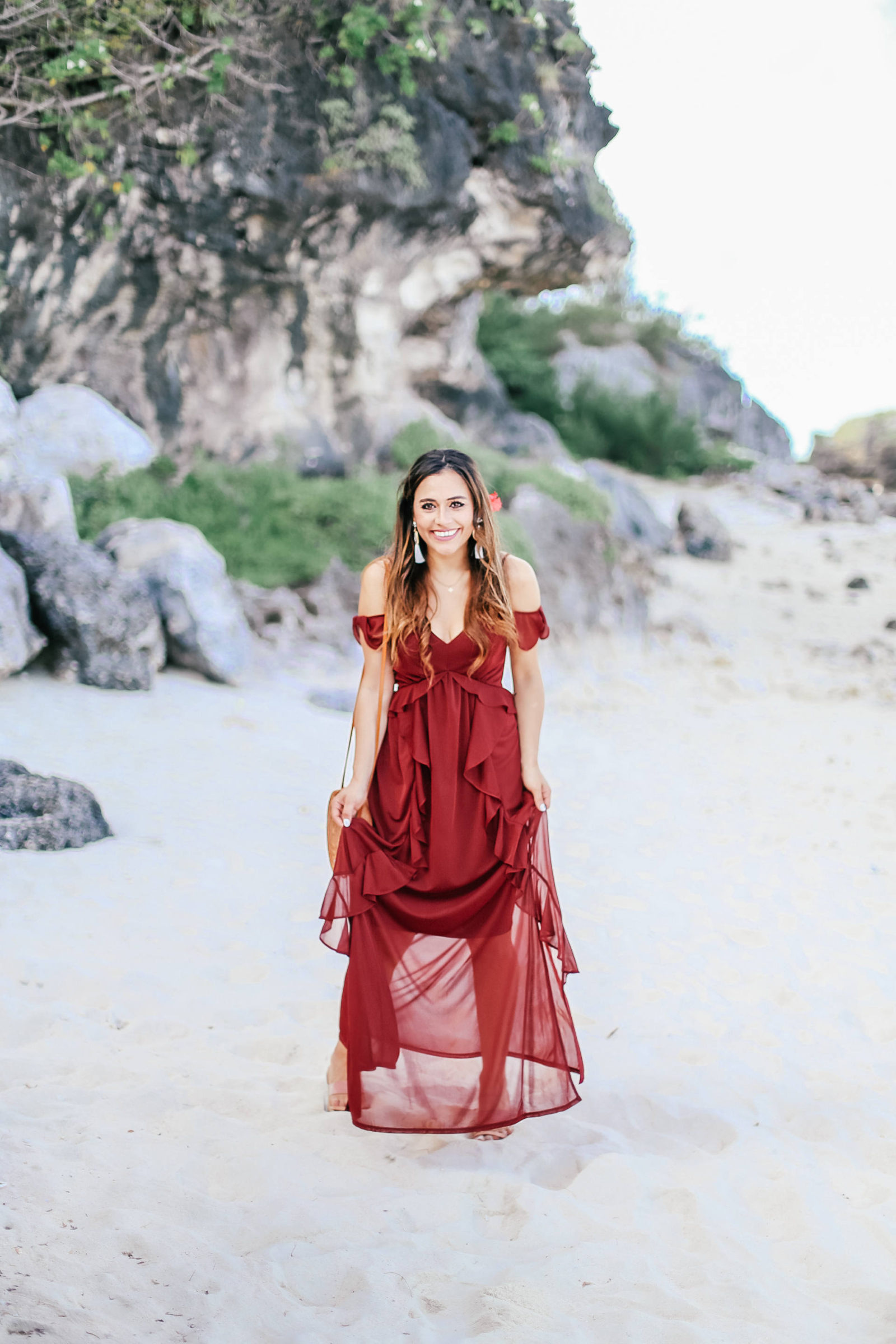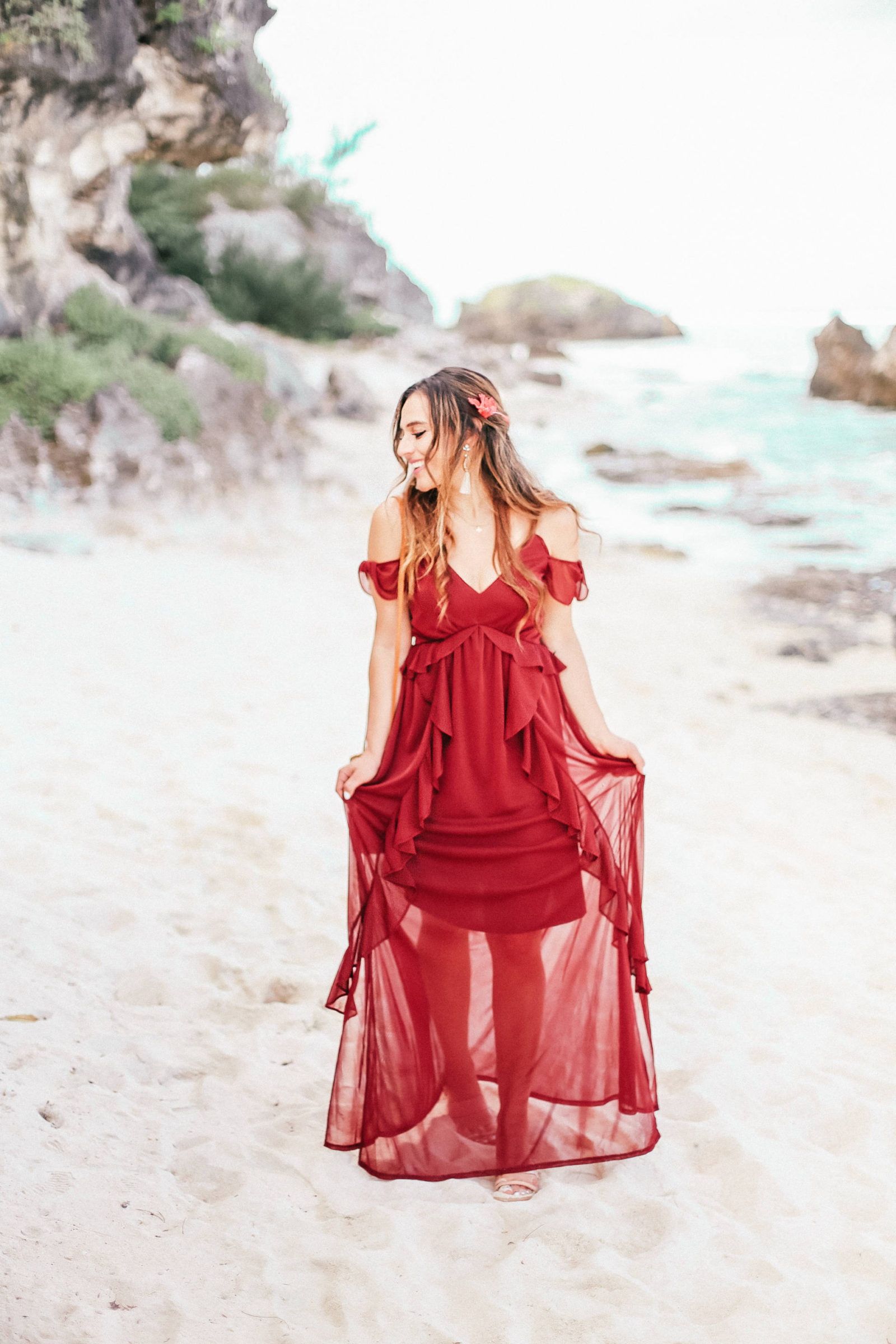 dress | earrings | necklace | purse | wedges | heels
this dress is easily one of my favorites. friends, can someone get married so i can wear this as a guest to your wedding?!
the fit is absolutely perfect. it drapes in all the right places, has an off the shoulder look for a little extra flare and provides plenty of coverage while still being flirty and fun.
this dress comes in multiple colors, and if i had the occasions lined up, i would purchase it in all of them. not to mention, the price point is under $100. talk about p e r f e c t i o n.
i was frolicking around in the sand with sandals, however i would pair this dress with wedges for a more casual look and heels to take it up a notch. i've linked a couple pairs of shoes that would match!
if it wasn't below freezing in south korea, i would nudge david to take me out on a valentine's date so i could wear this number. but with the 20 degree and below temps… i honestly just want to snuggle up on the couch with a bottle of wine and a good movie. one thing is for sure, i am not cut out for the cold. this texas girl needs her sunshine!
shop this look


xoxo | jasmine