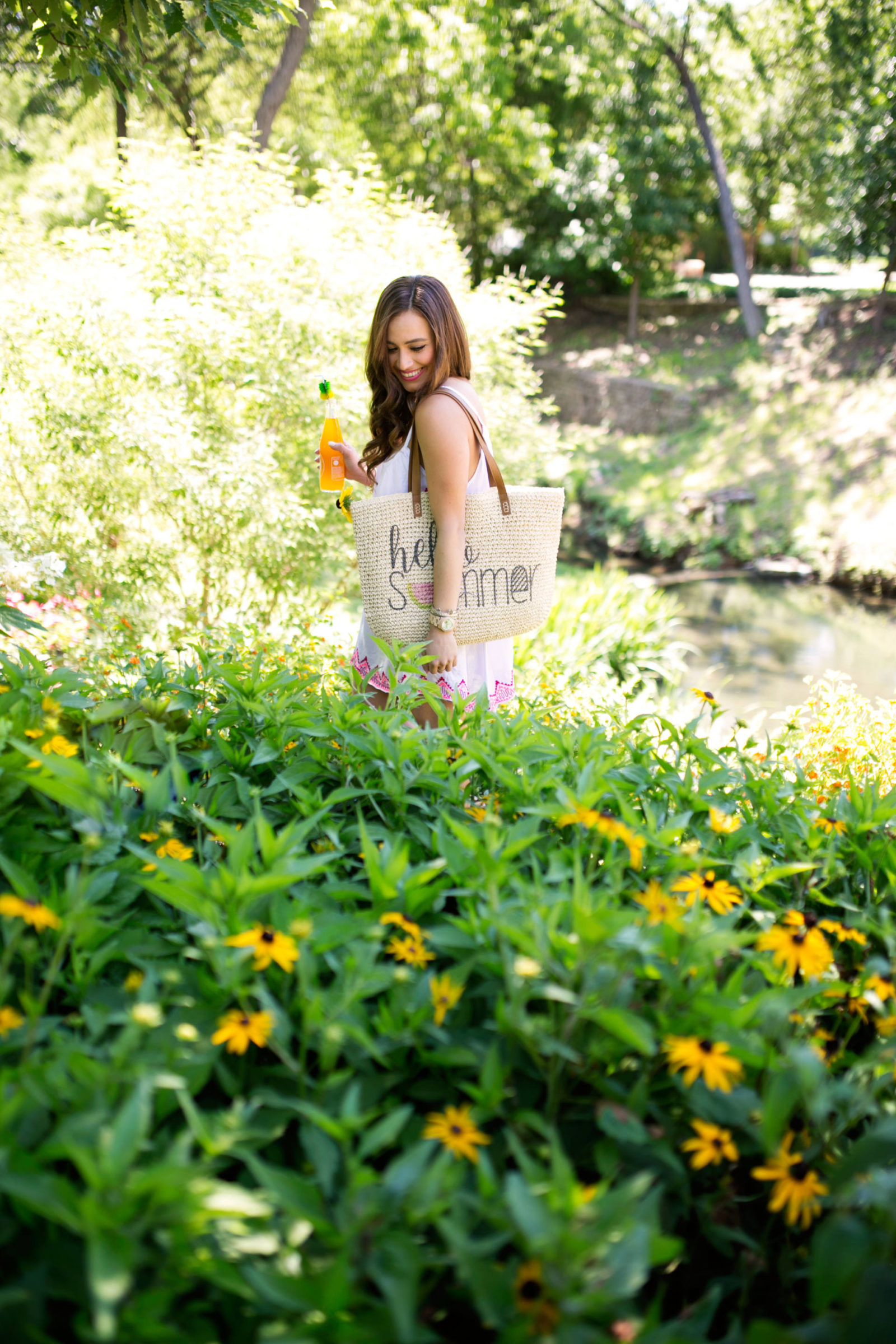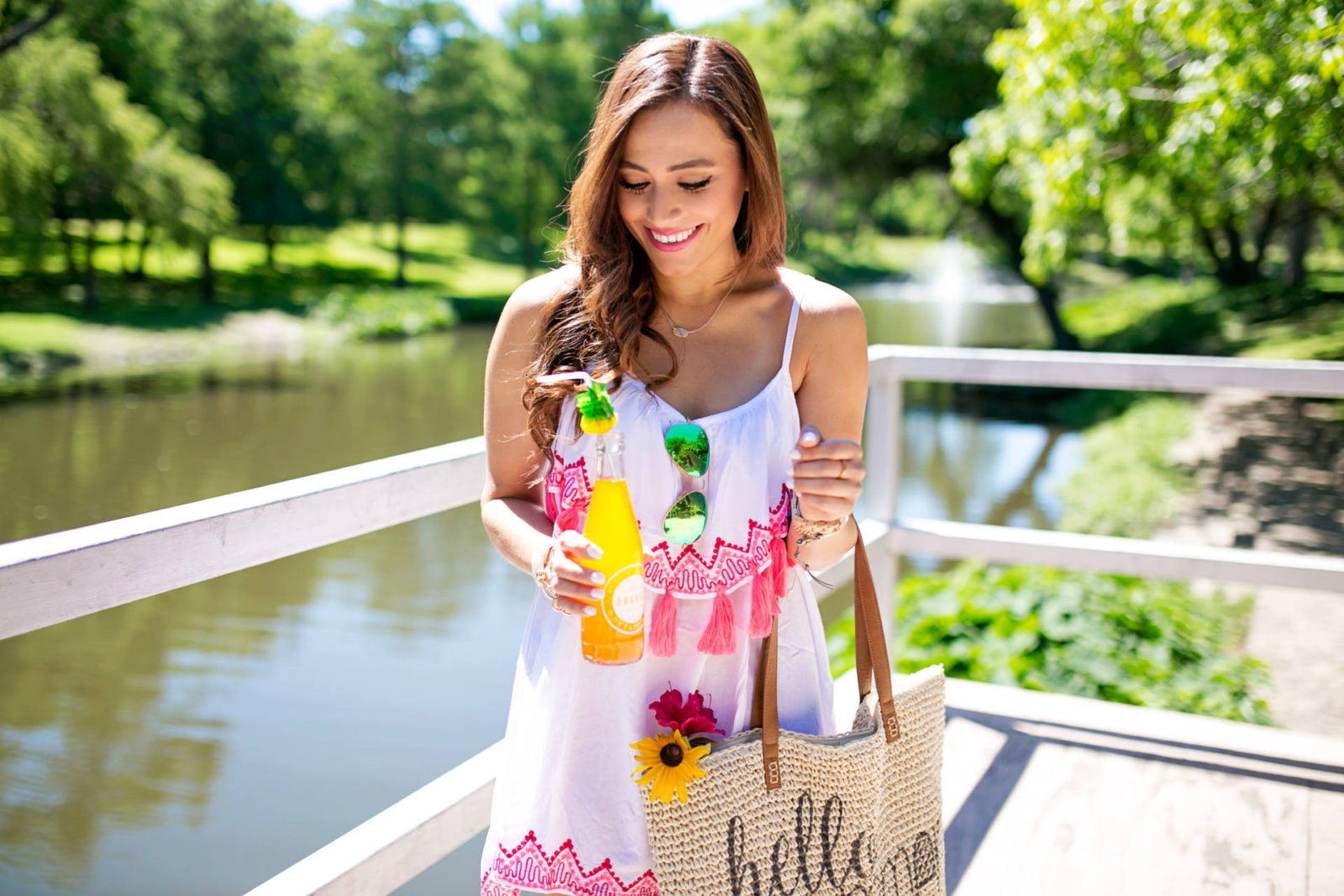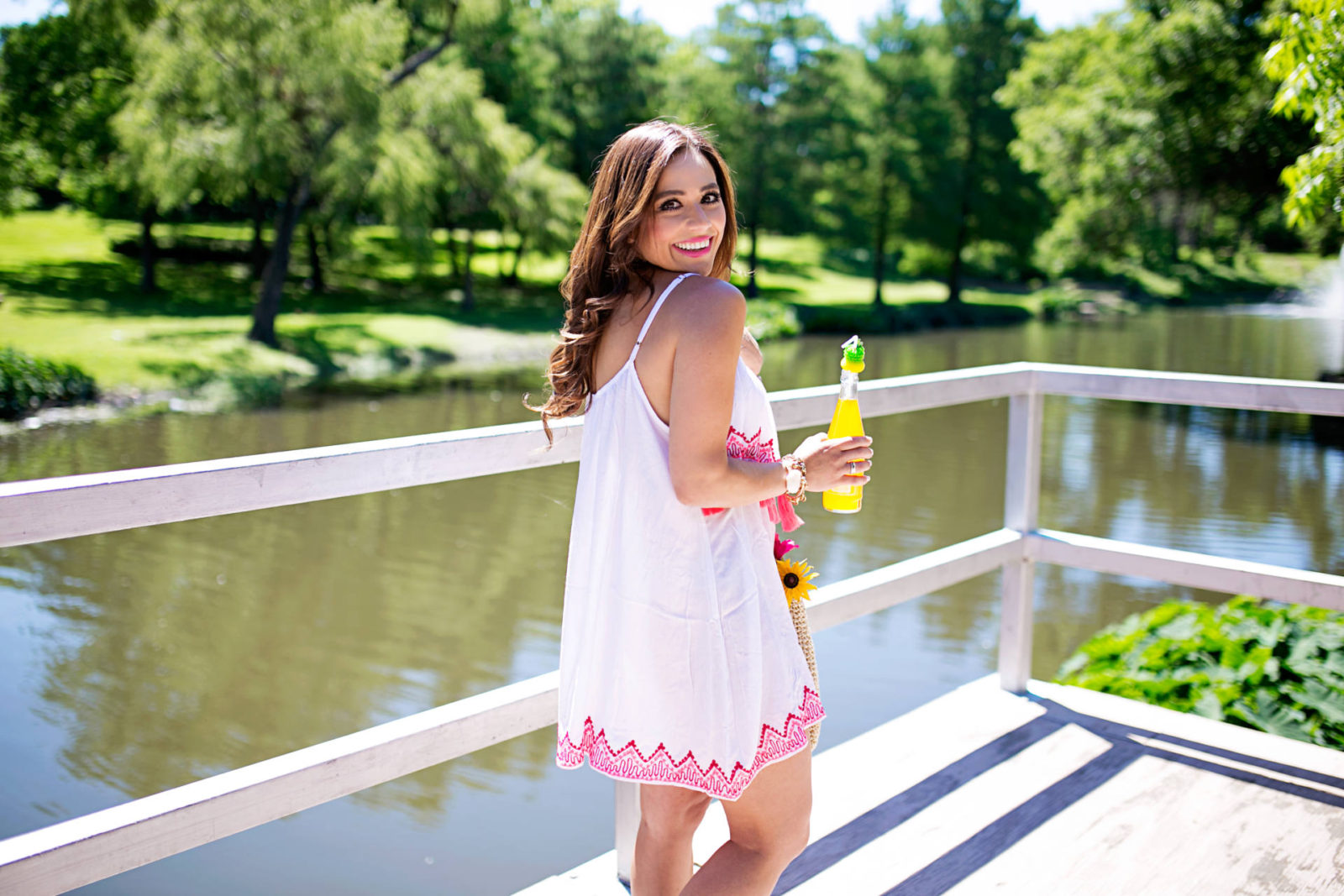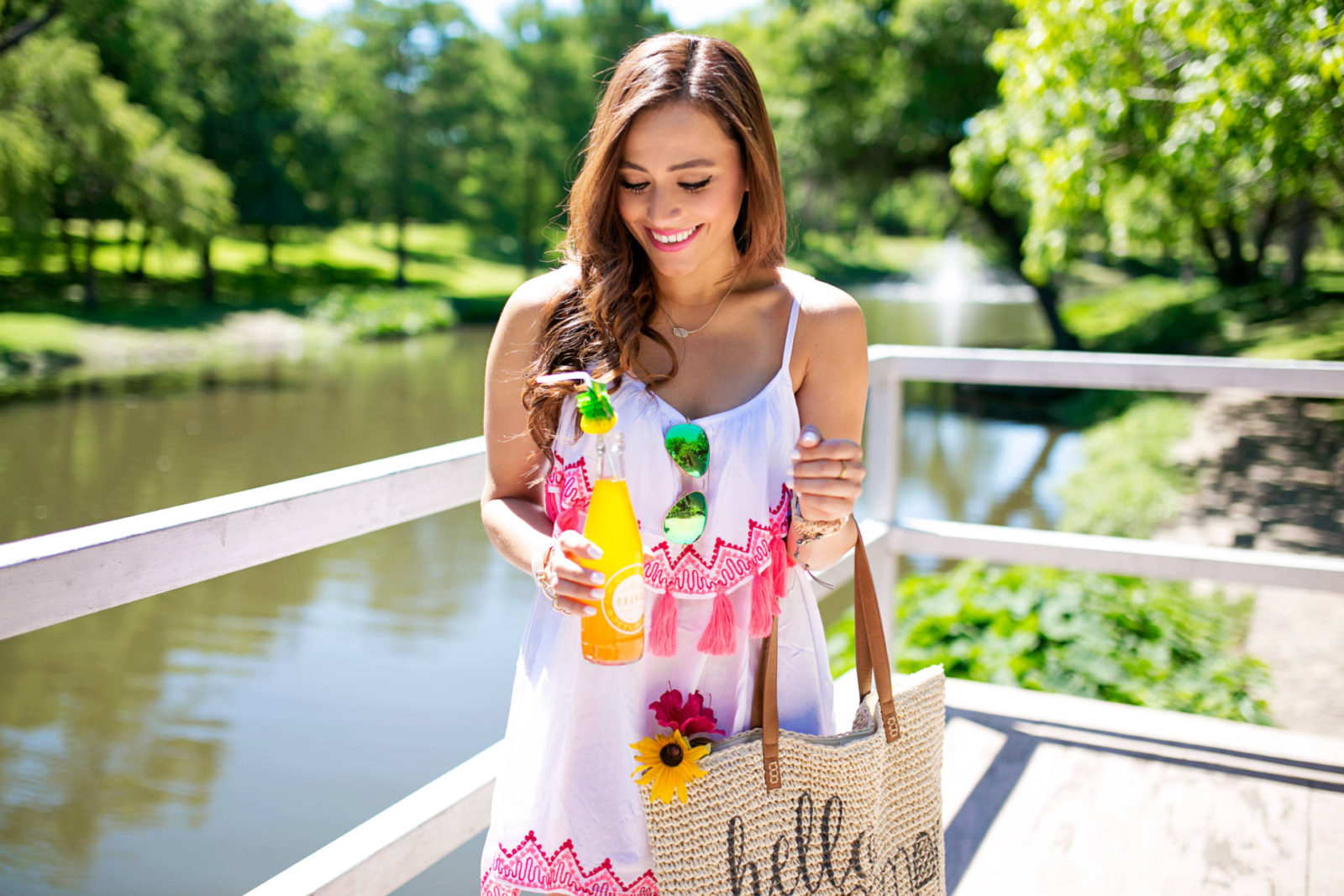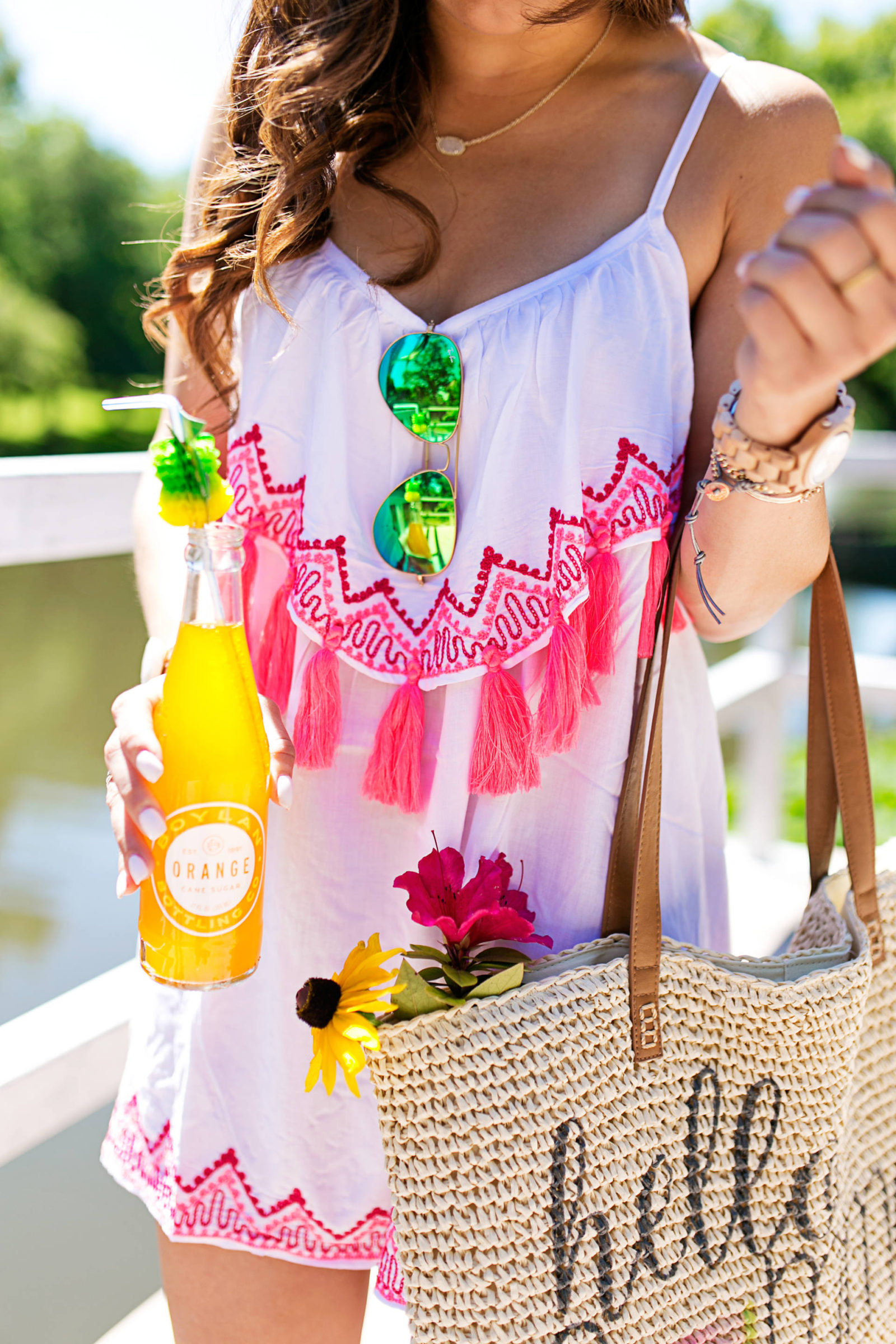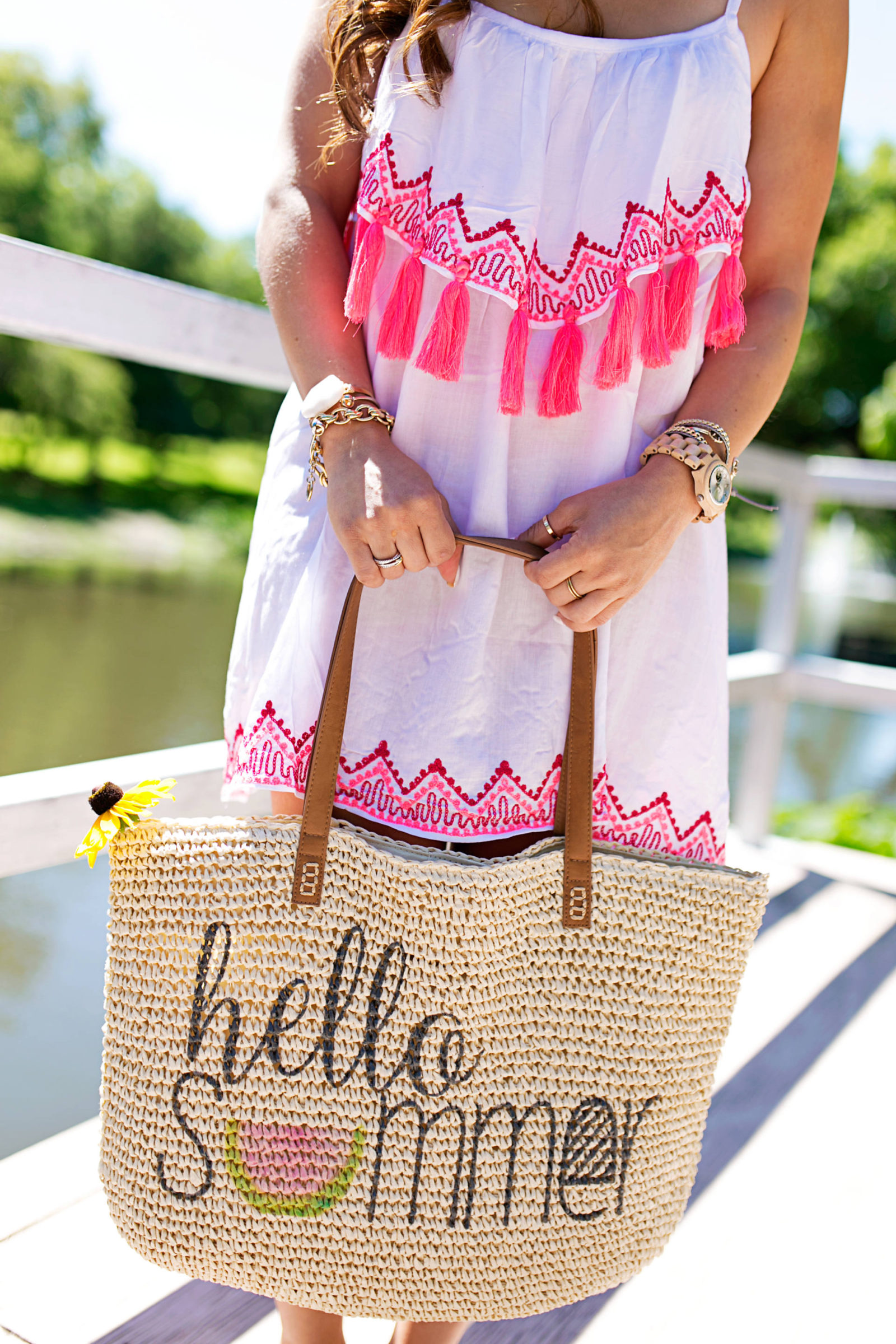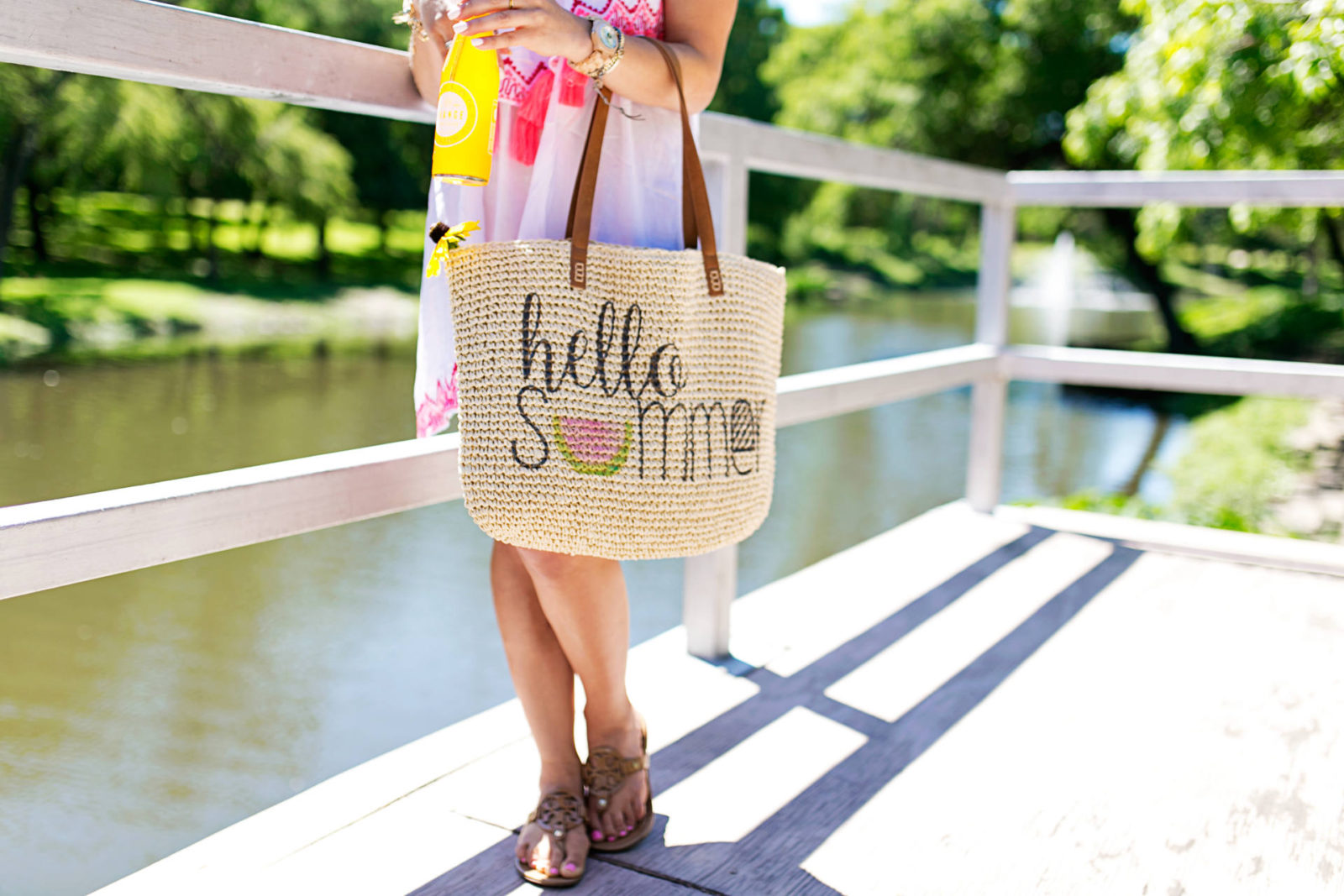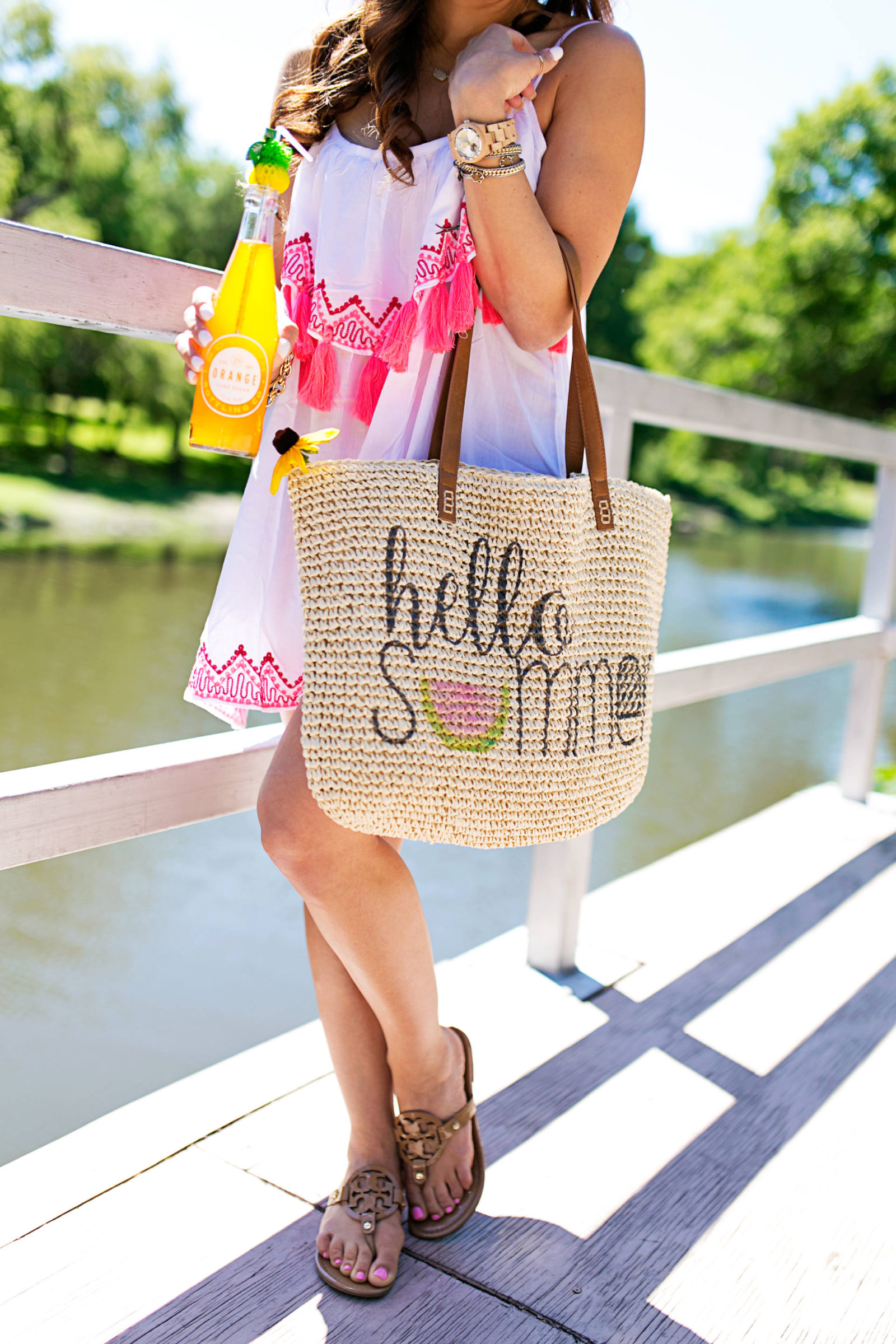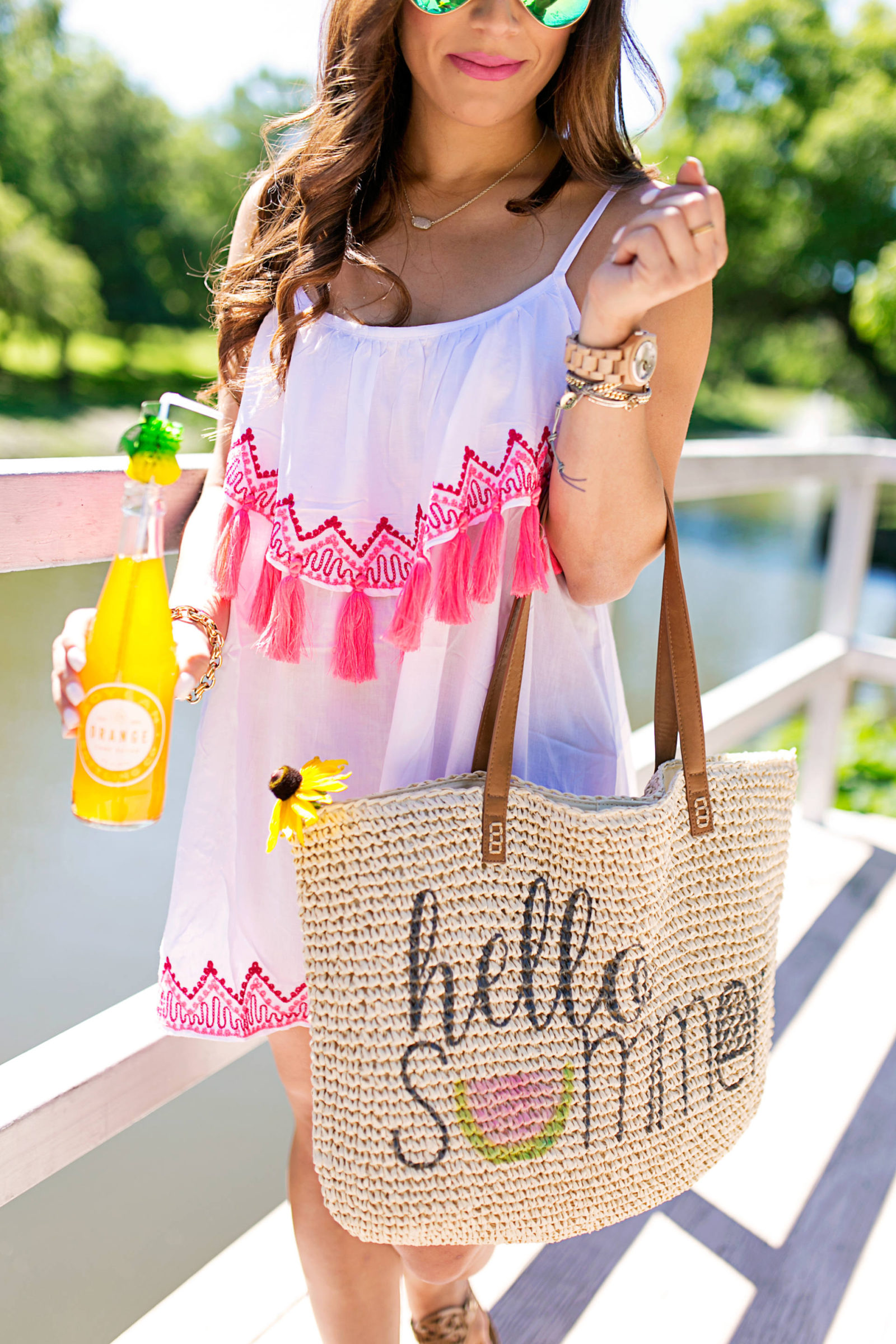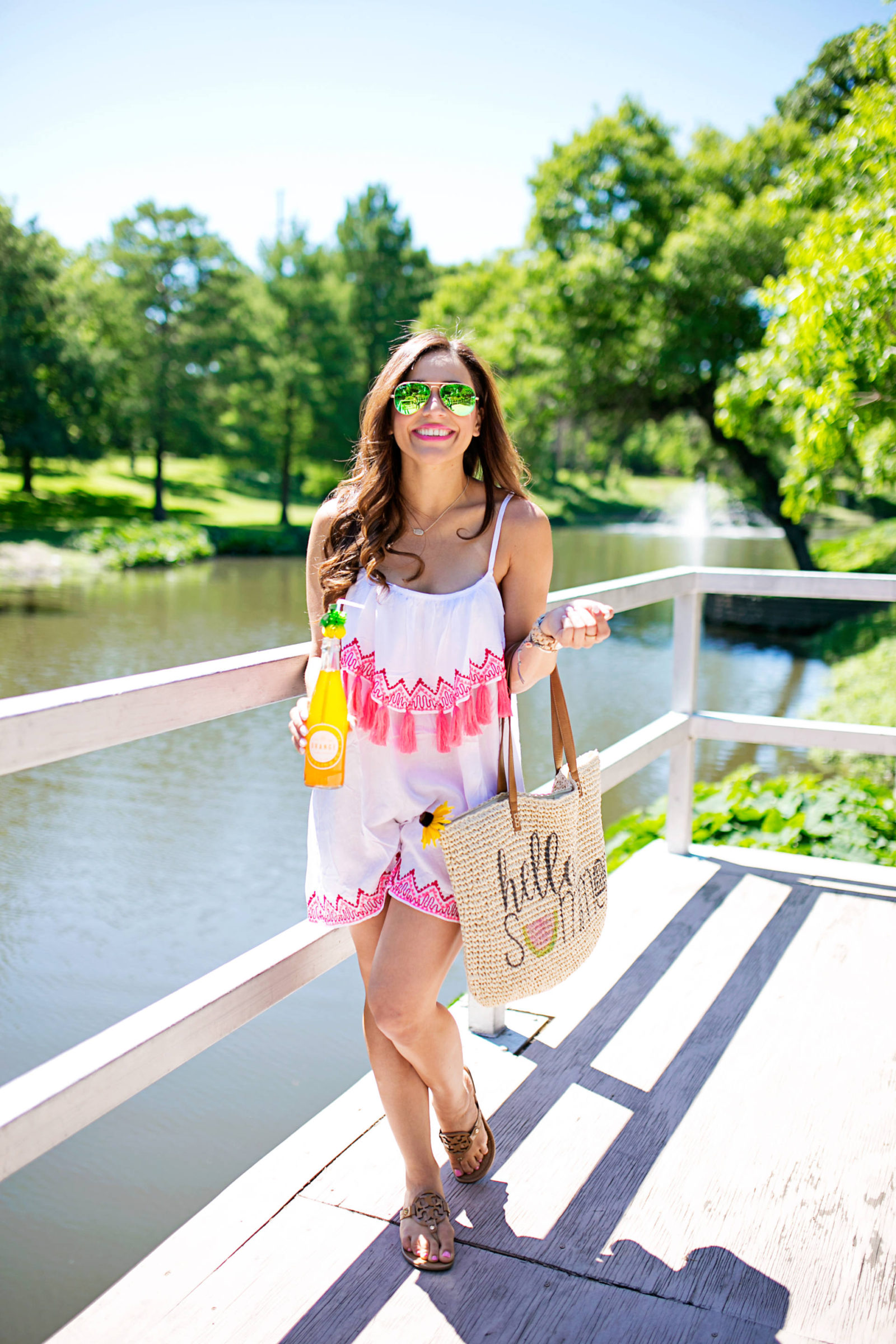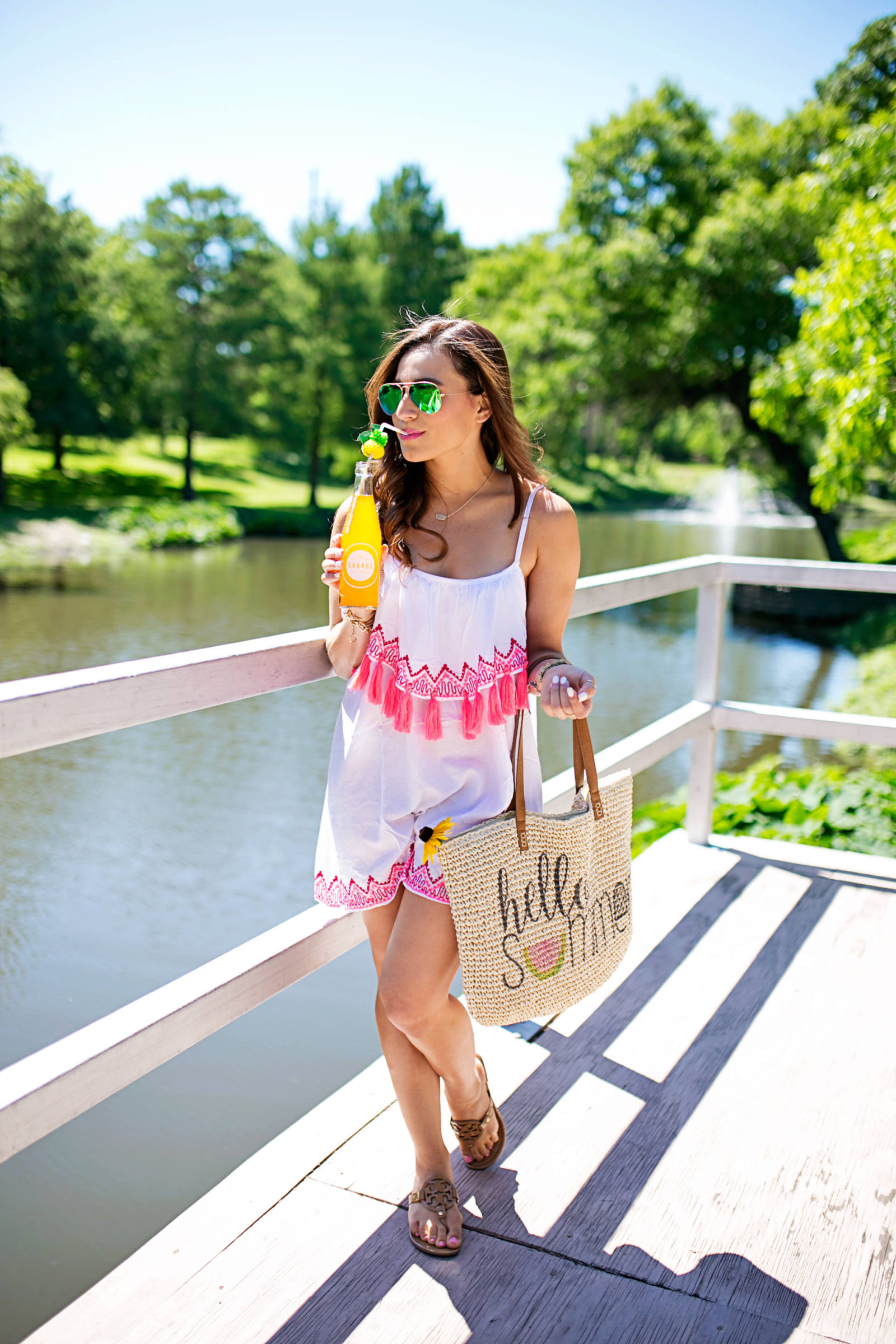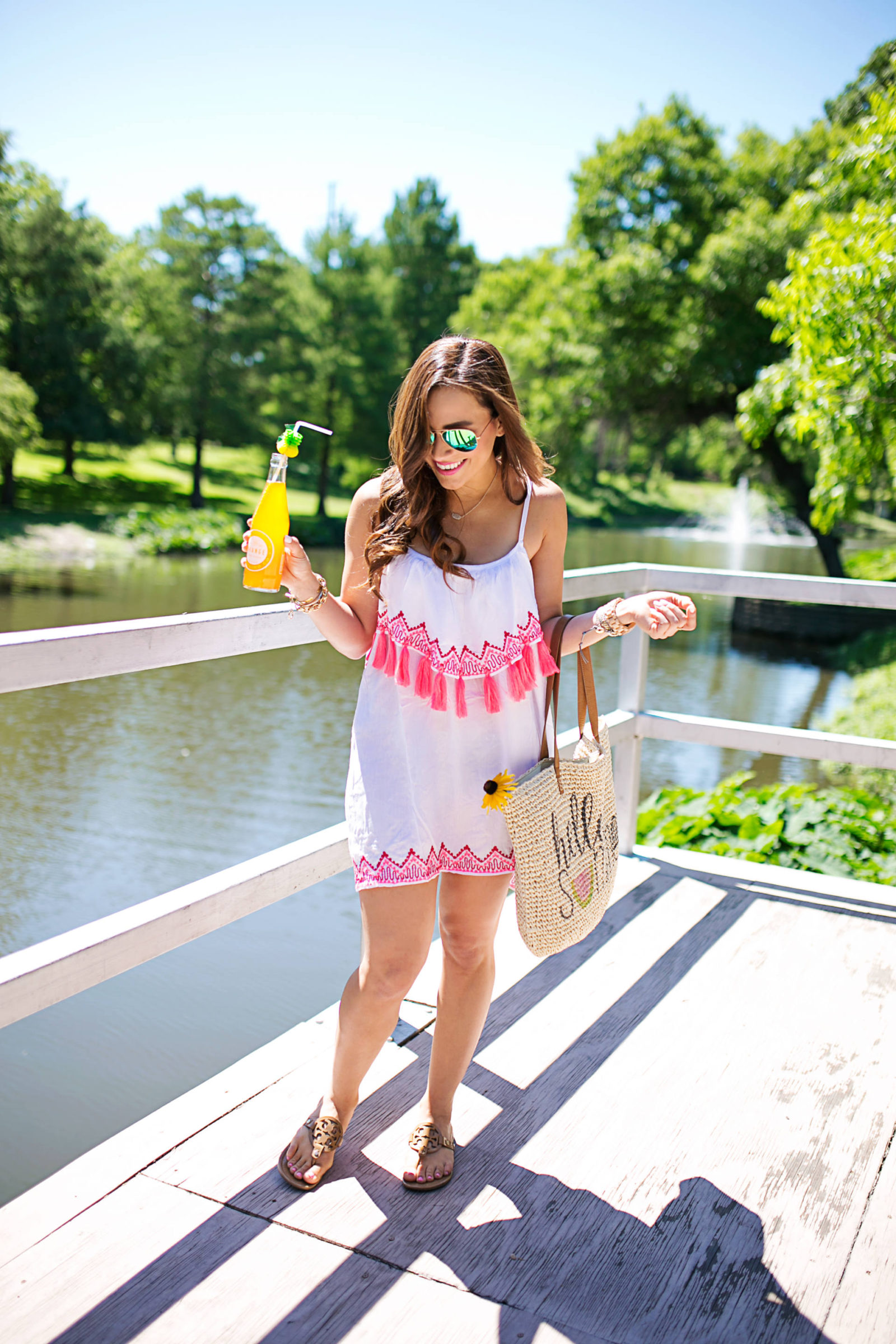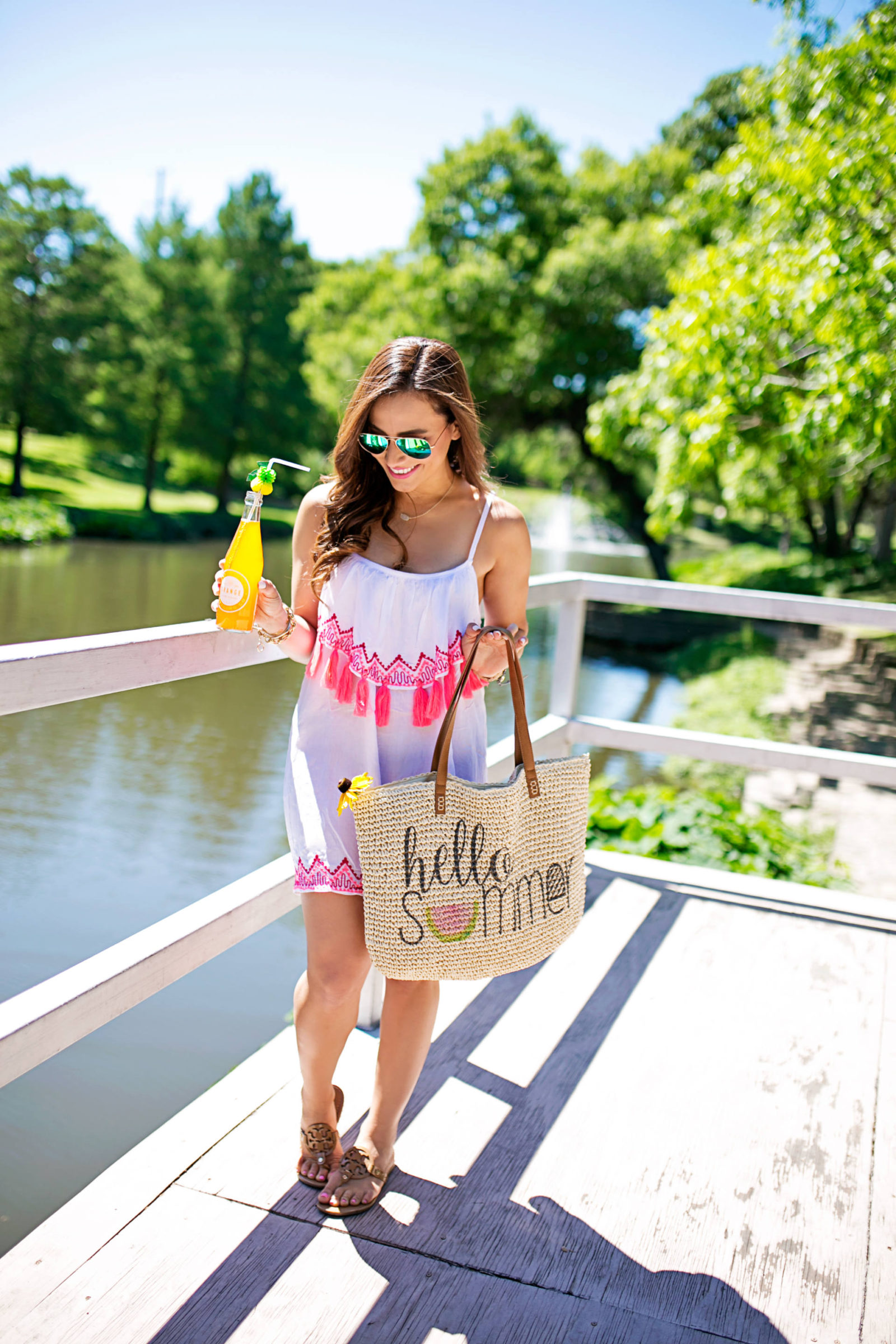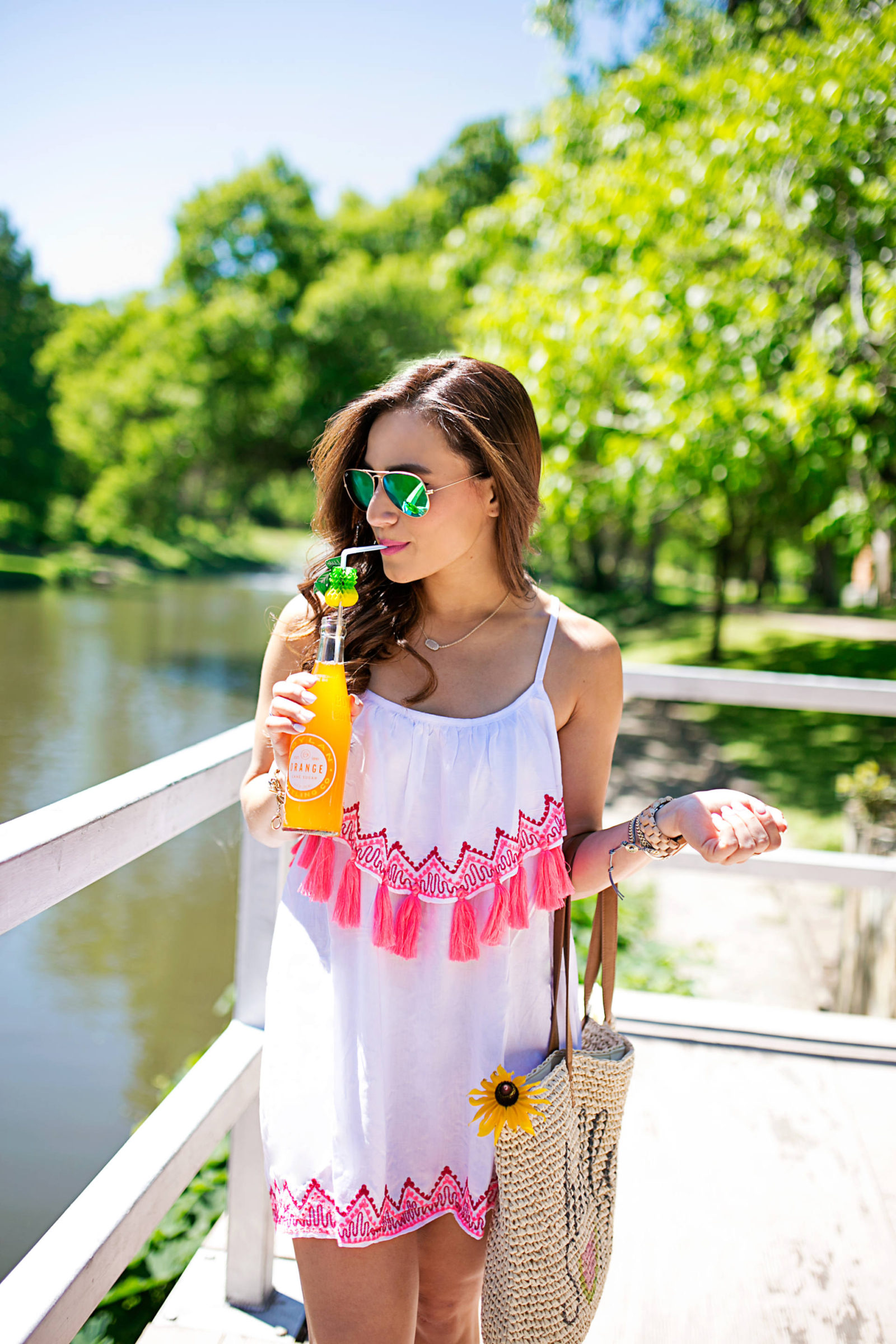 cover up: tiare hawaii | beach bag: straw studios, similar | sandals: tory burch | sunglass: rayban | necklace: kendra scott
---
it's summer [finally!] so that means to the beach, pronto!
packing for a beach getaway can be as relaxing as sitting on the beach and sipping a piña colada while diving into a good book and thinking about absolutely nothing. okay, maybe not that relaxing, but it can be a easy task.
the first thing i like to think about- before packing anything- is "what will the weather be like". this determines the very important question of "what am i going to wear?" for most beach vacations it's bathing suits, sundresses, shorts and tanks.
step one
i like to start with bathing suits first  [i'll post a bathing suit guide soon]. i like to pack a suit for every day i plan on beaching on the beach or plan on being in the water [4 day vacation = 4 bathing suits, travel days don't count]. if luggage space is an issue, pack one or two less and re-wear or mix and match your suits.
step two
once bathing suits are out of the way, think about what covers ups to bring. i pack one less cover up than bathing suits and just re-wear. [4 days vacation = 3 coverups]. this tiare hawaii cover up [shown in the pictures above] sold out in the blink of an eye, twice. it's finally back in stock. hooray y'all!
it's one size fits all with adjustable straps and might be the cutest cover up i've ever owned. the tassels are fun and flirty and the pink adds a perfect pop of color. best of all, wearing this cover up doubles as a sundress so you can take a break from soaking up the sun and walk indoors somewhere for a bite to eat. a girls gotta eat.
i always bring beach coverups that can double as clothing just in case i decide i want to go on a walk through the town or find a cute little restaurant to eat lunch or dinner. this way, i always feel prepared.
here are some other cover ups that are multi-purpose and absolutely adorable.

step three
once i have my beach wear set aside i assess my vacation plans. personally, i enjoy the activities that most beach towns have so i always do a quick google search of the area and make sure i pack a comfortable athletic outfit or two so i can partake in the fun events or go for a relaxing beach jog. some activities require pre-bookings. this makes things even easier. review the website and make sure to plan accordingly. a pair of work out clothes or cut off shorts [my summer time staple] and a tank will typically do the trick.
step four
once my activity outfits are covered for, i pack dinner outfits. i always pack a pair of wedges, which always takes up too much valuable luggage space. i try and talk myself out of it each and every time, but let's face it. that will never happen because i love wedges.
sundresses and maxis are always my go to. they are the easiest to pack and take minimal effort to put together. after sitting in the sun all day and fighting the urge to take a nap, minimal effort is always nice and always welcome.
step five
the last step takes care of all necessities. jammies, make up, sunblock, bug repellent, charges, cameras, etc. luckily you don't need too many extras when going to the beach. a good book, enjoyable music and sunglasses will usually have you set!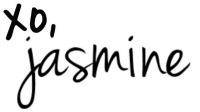 ---
shop the post