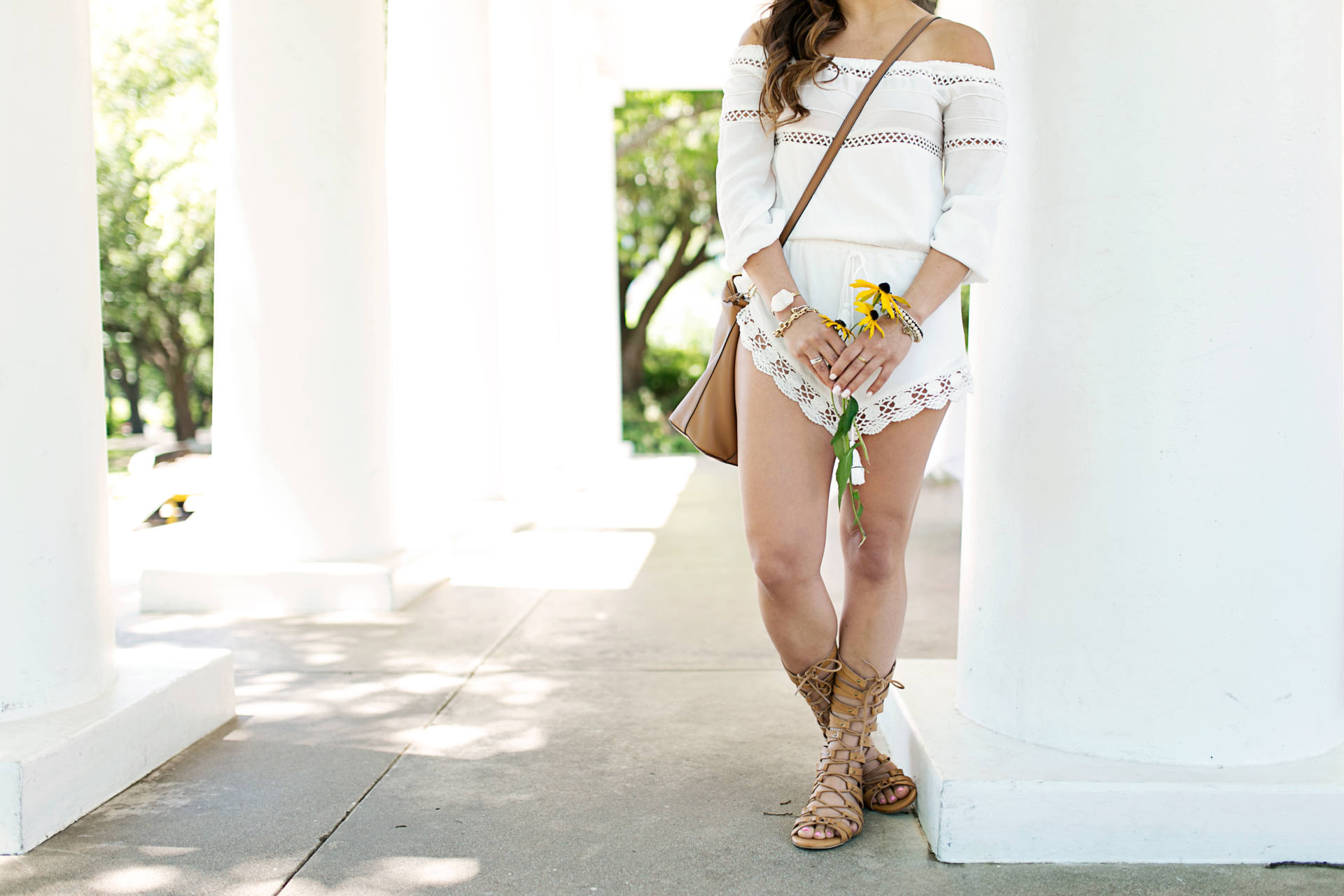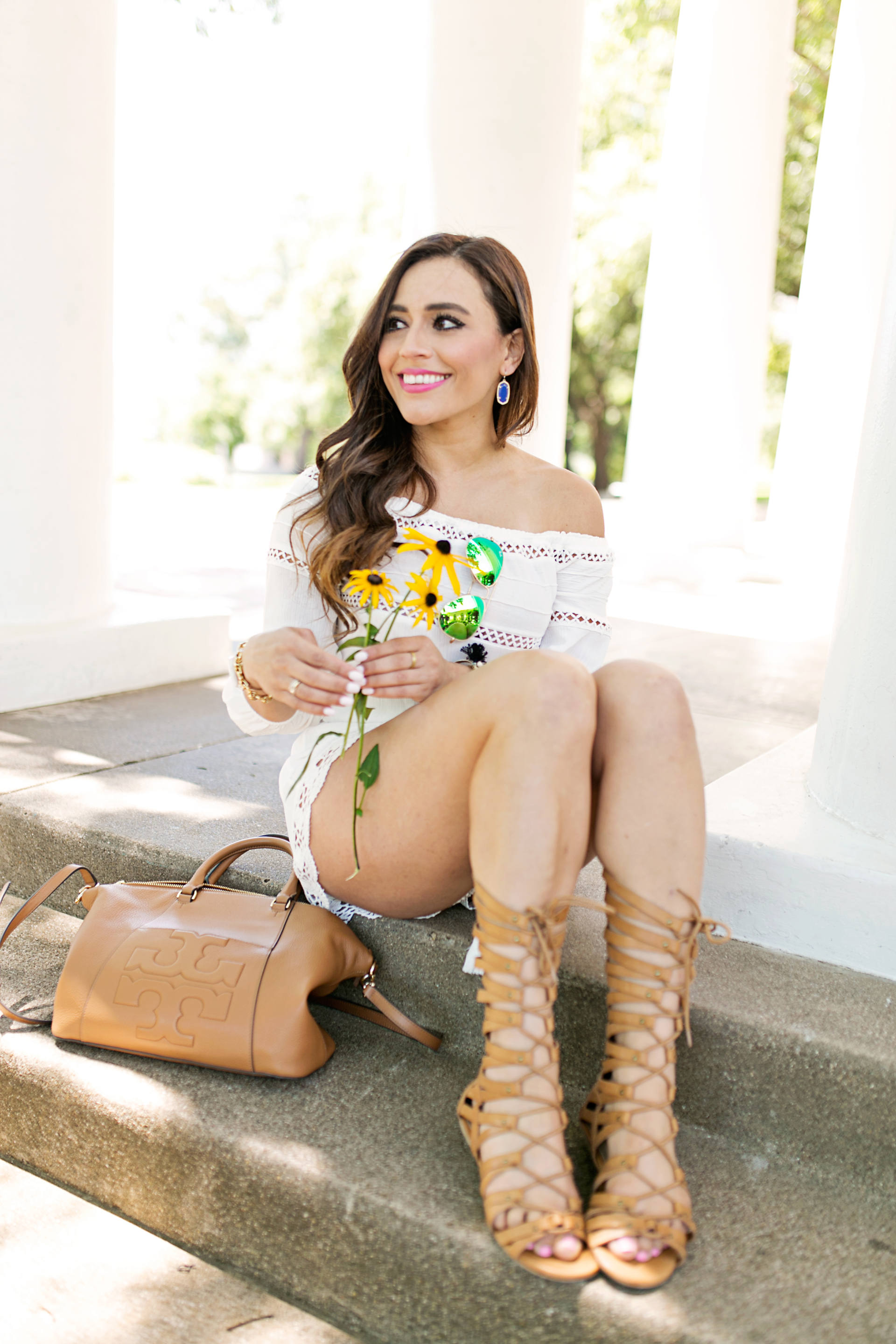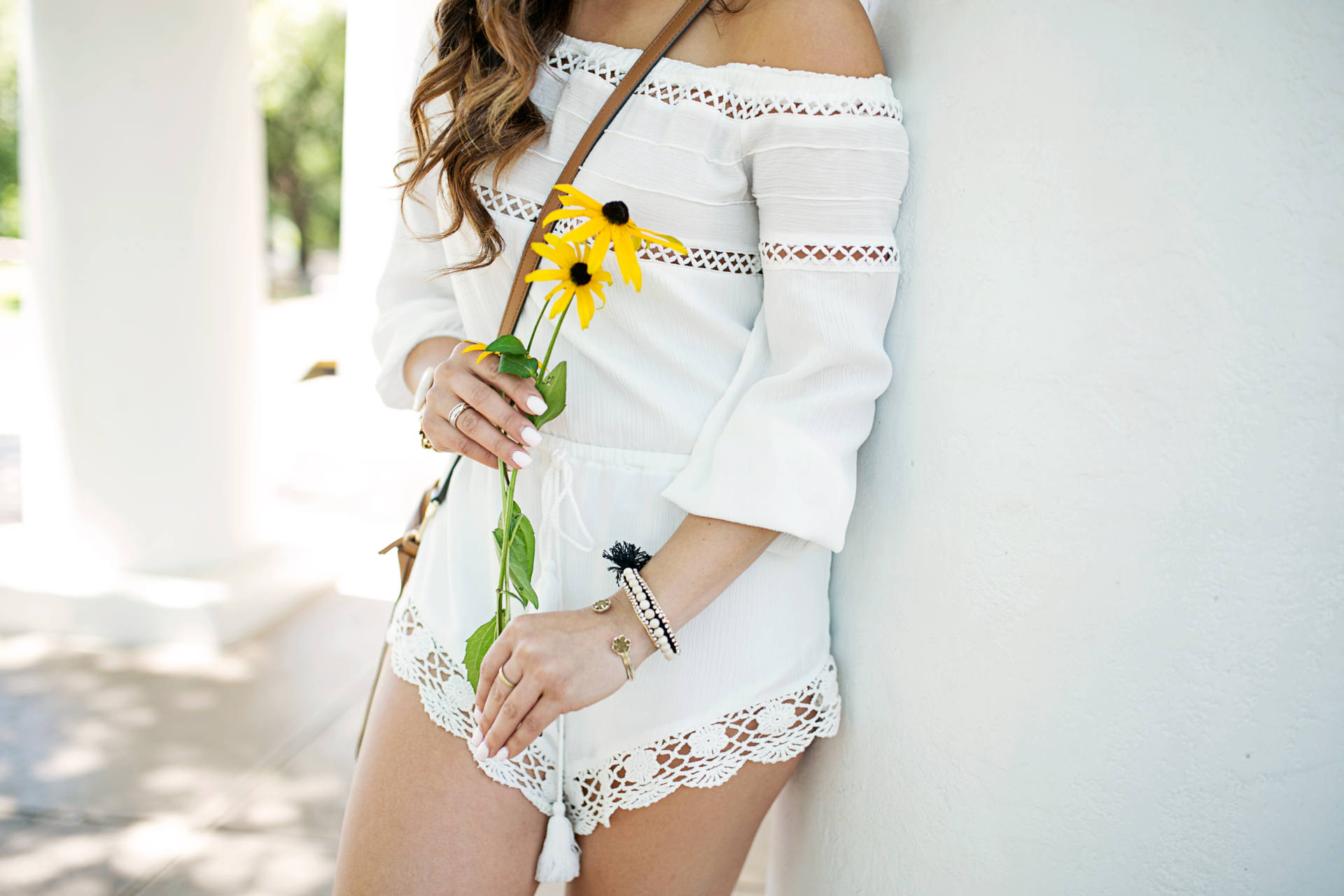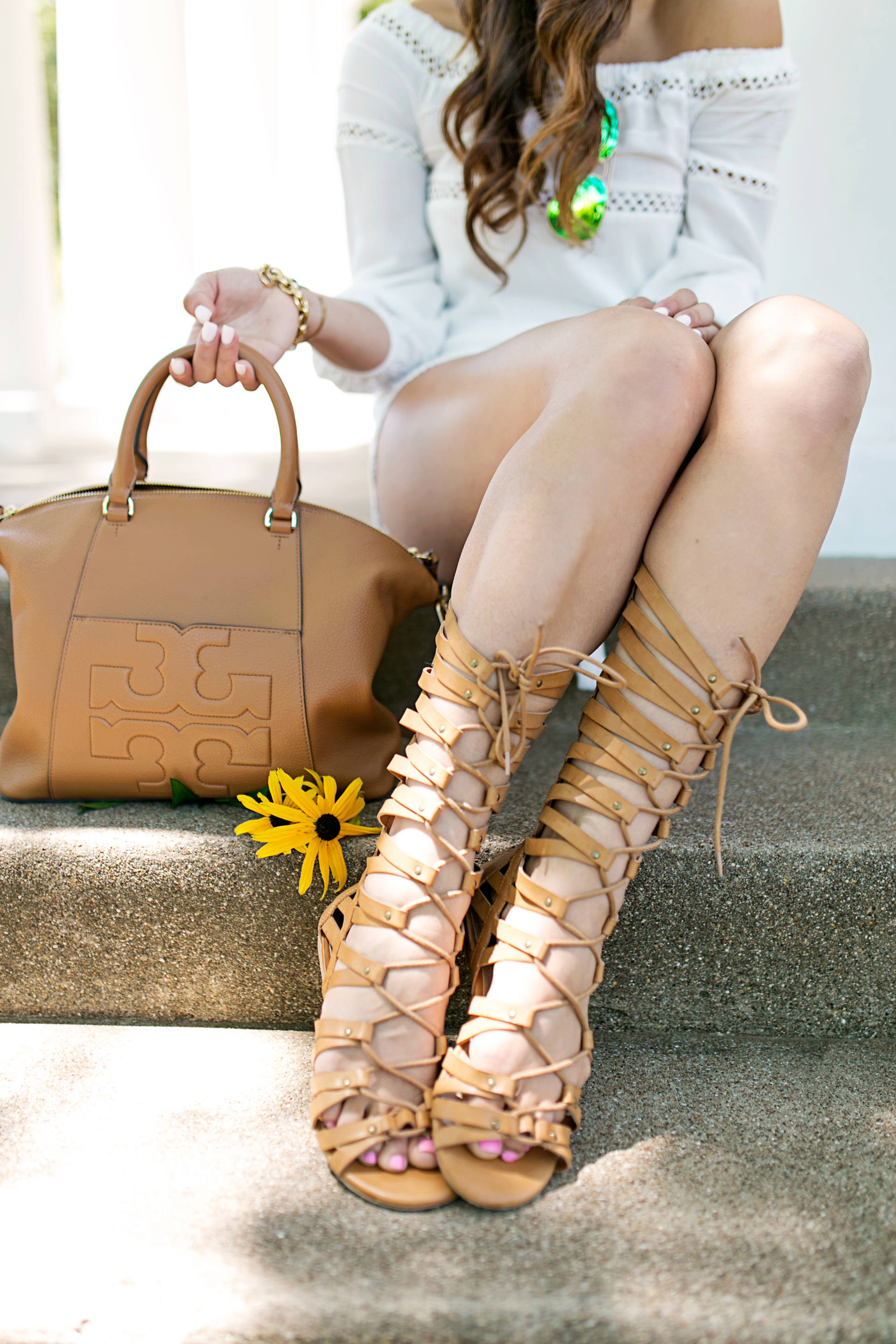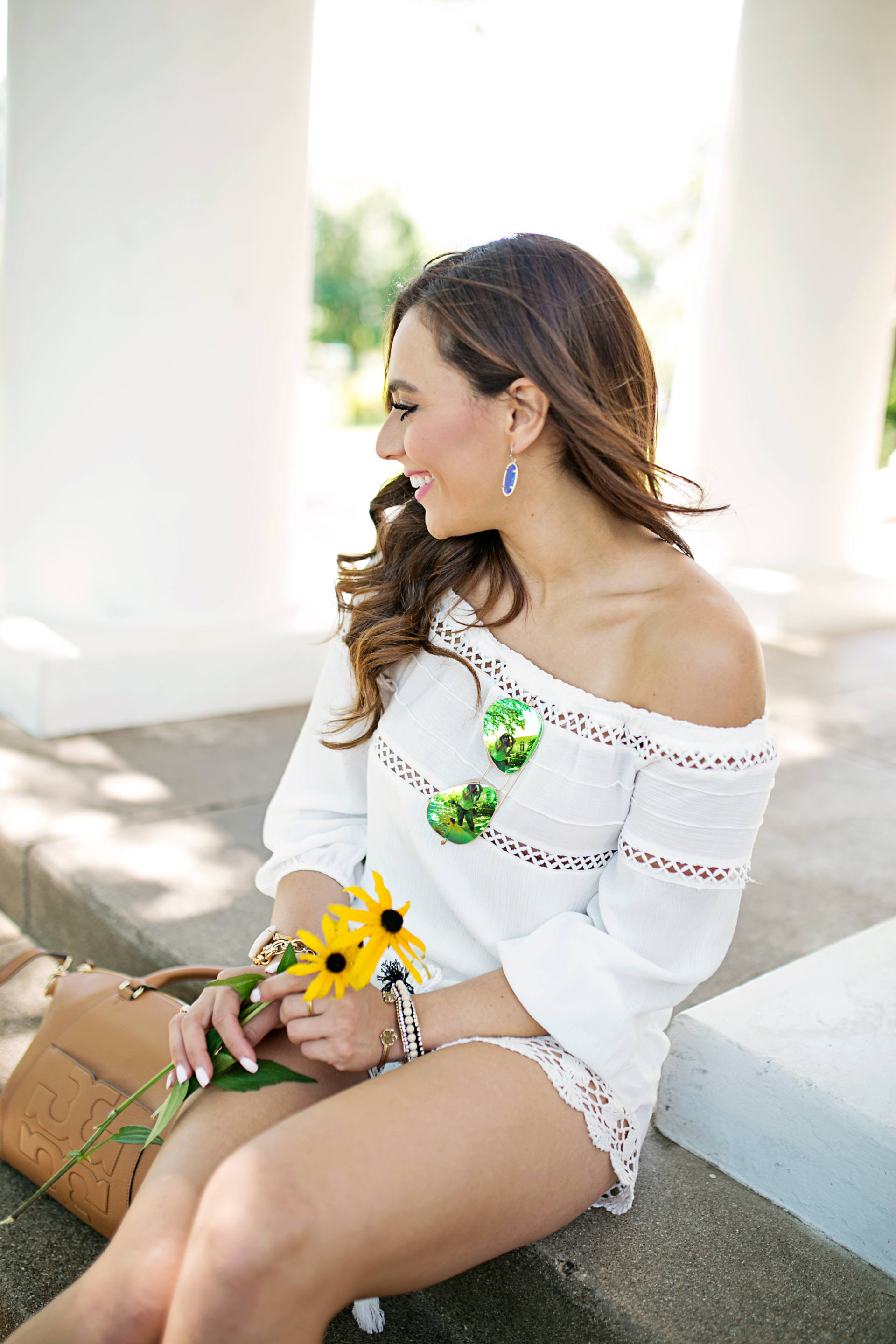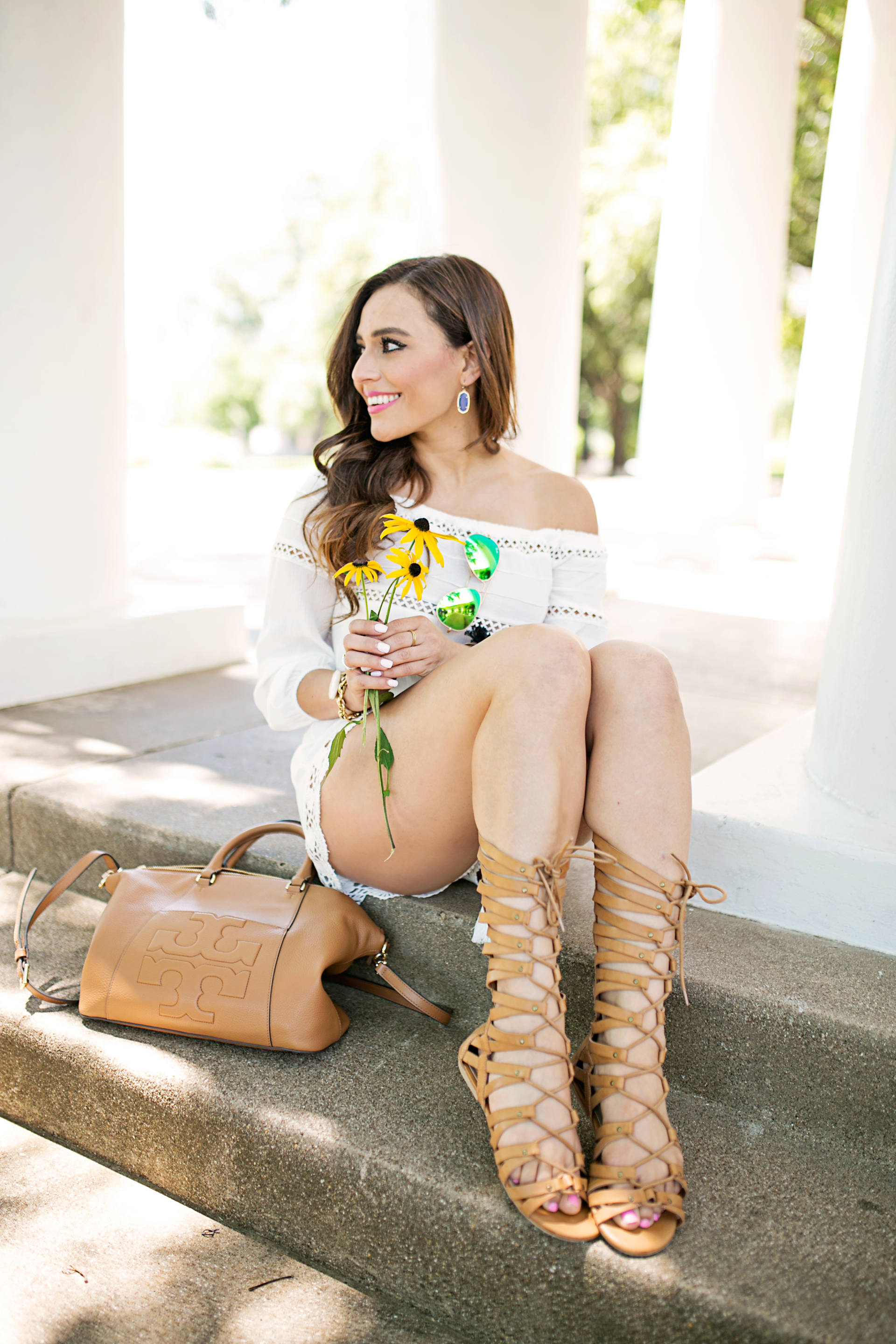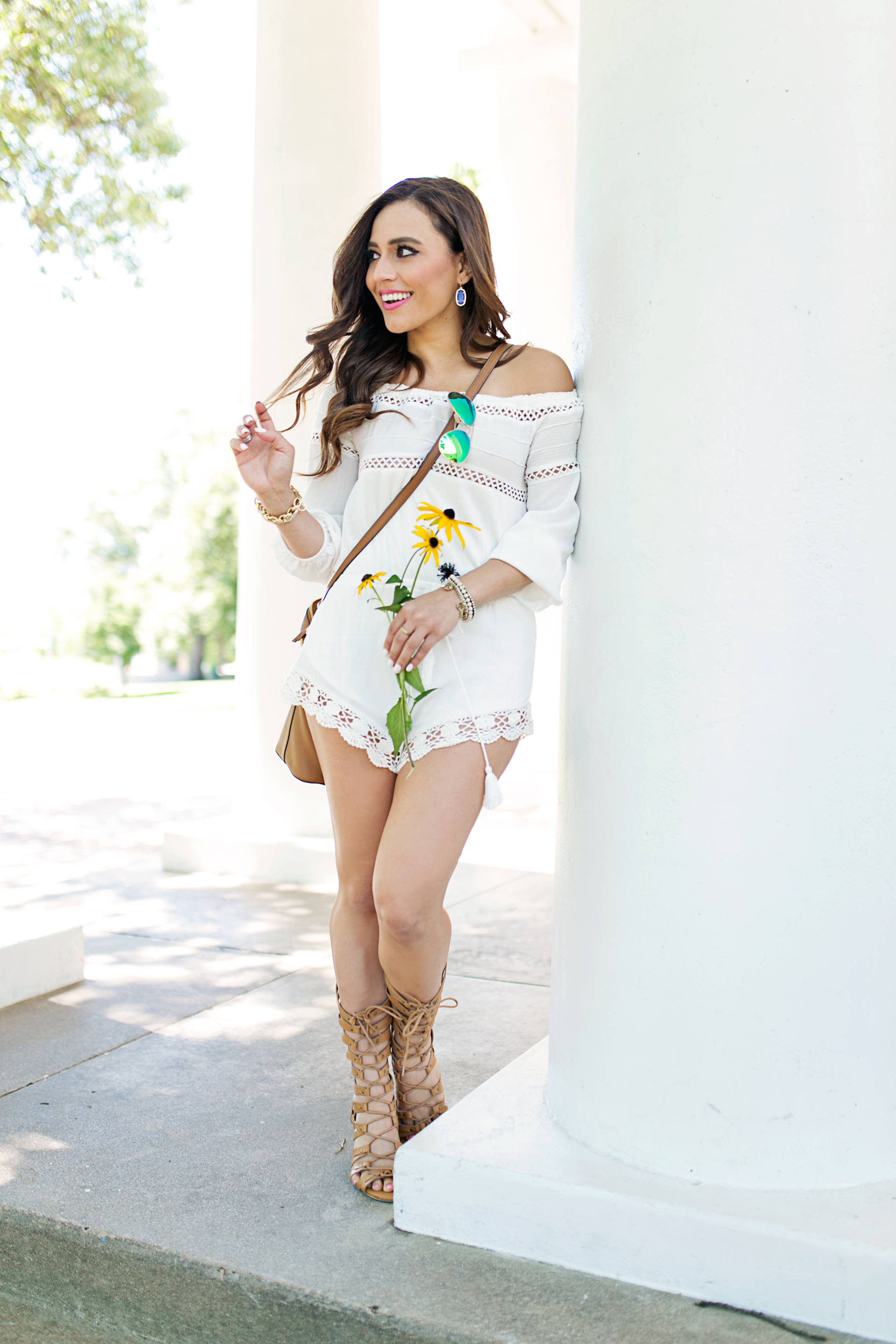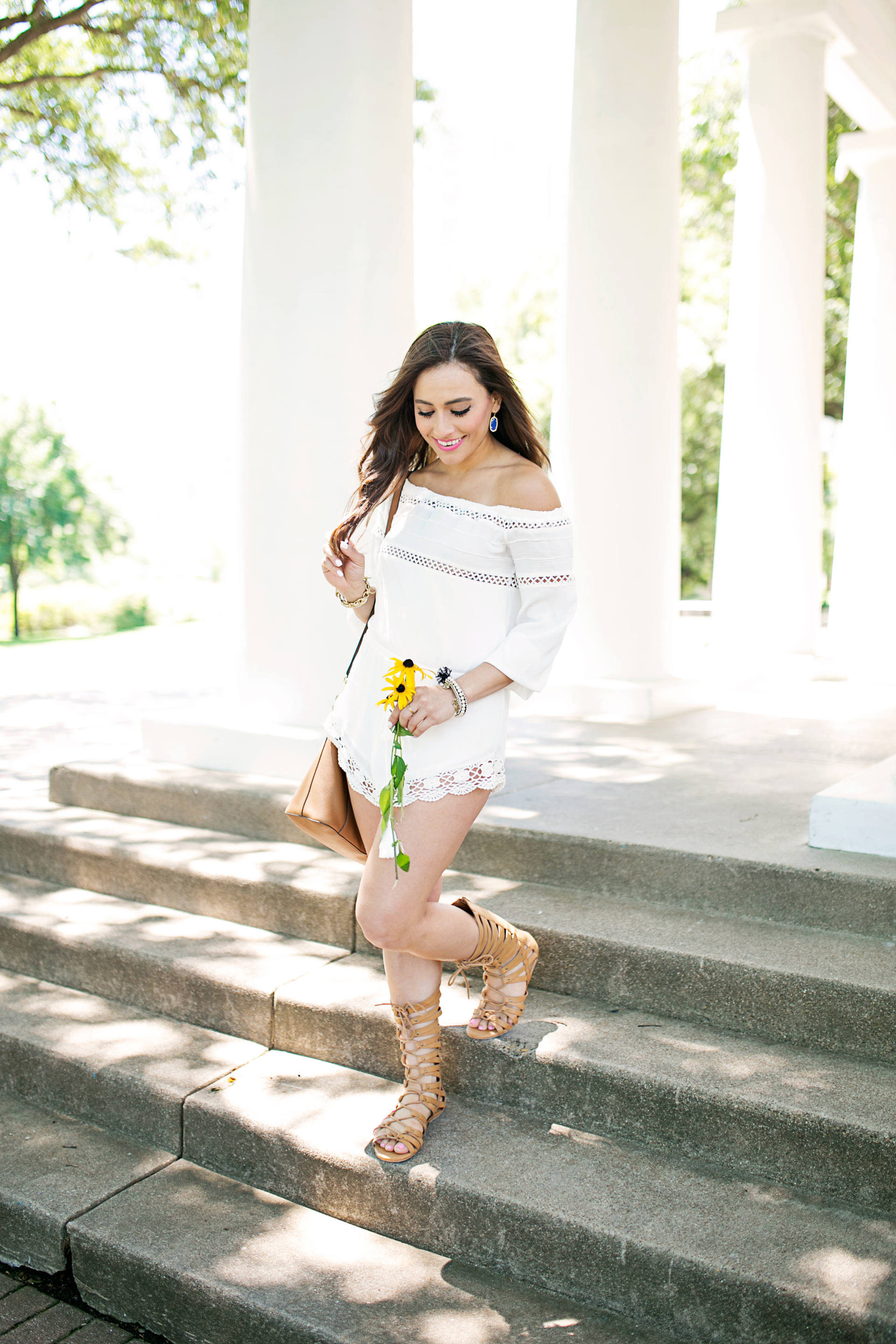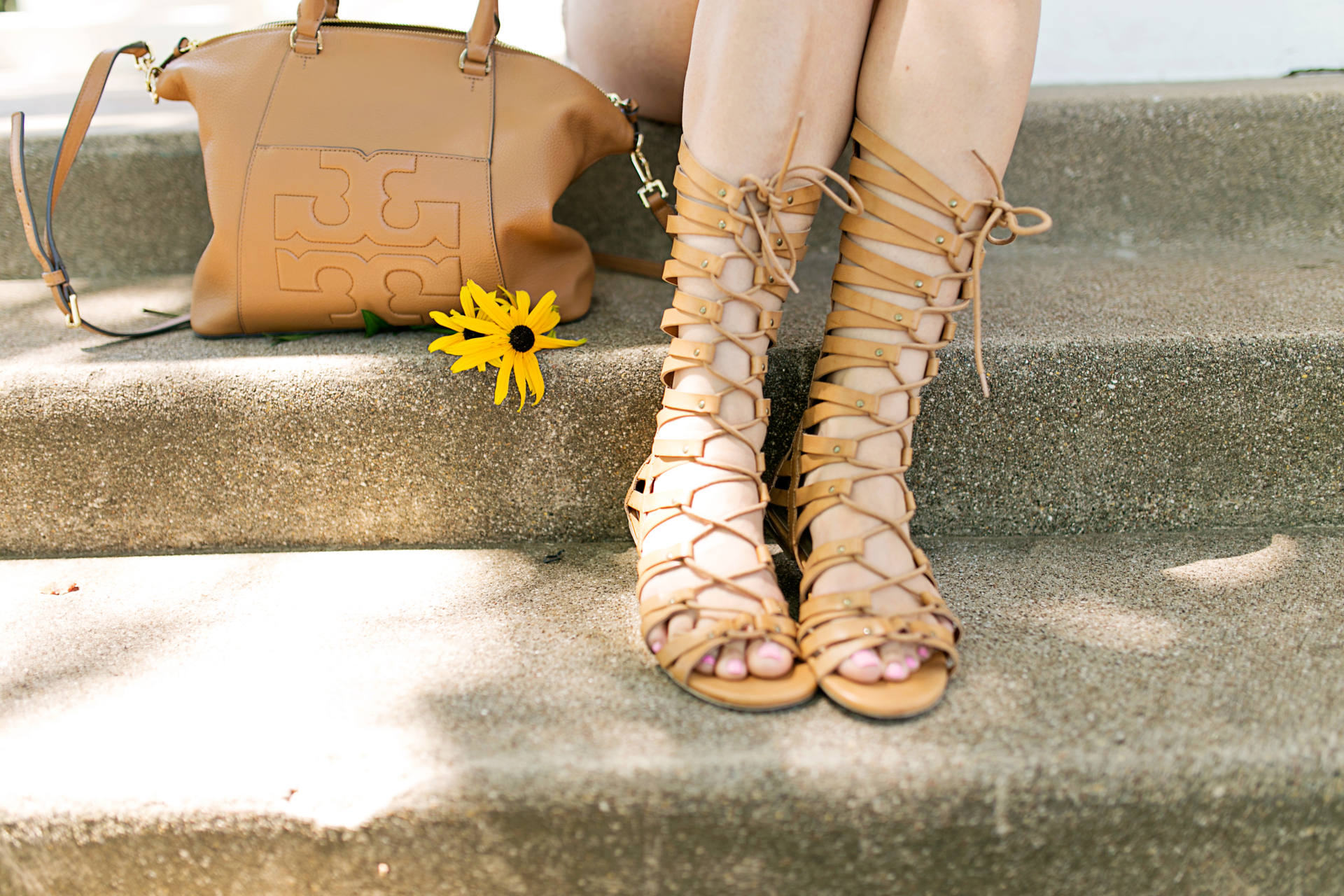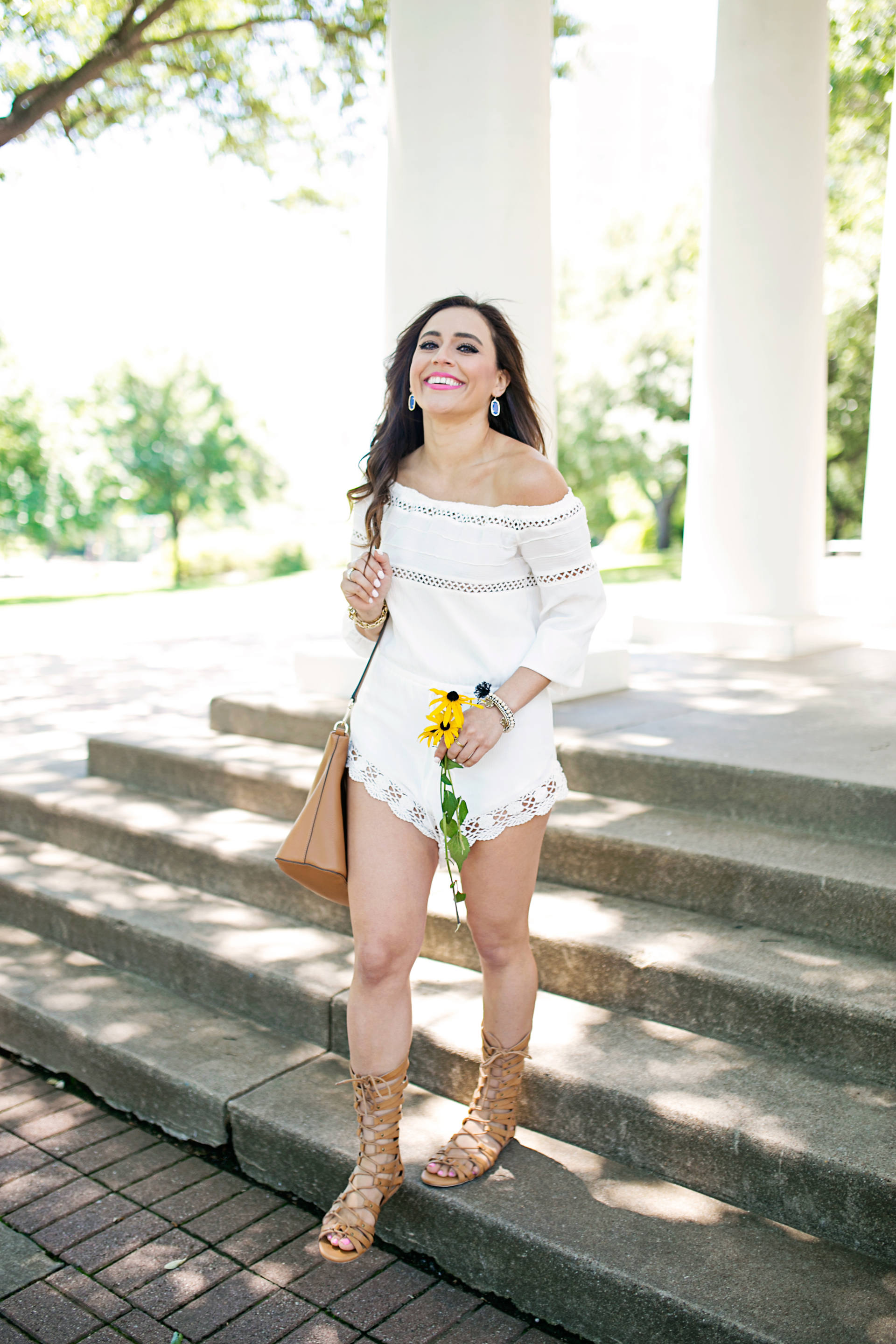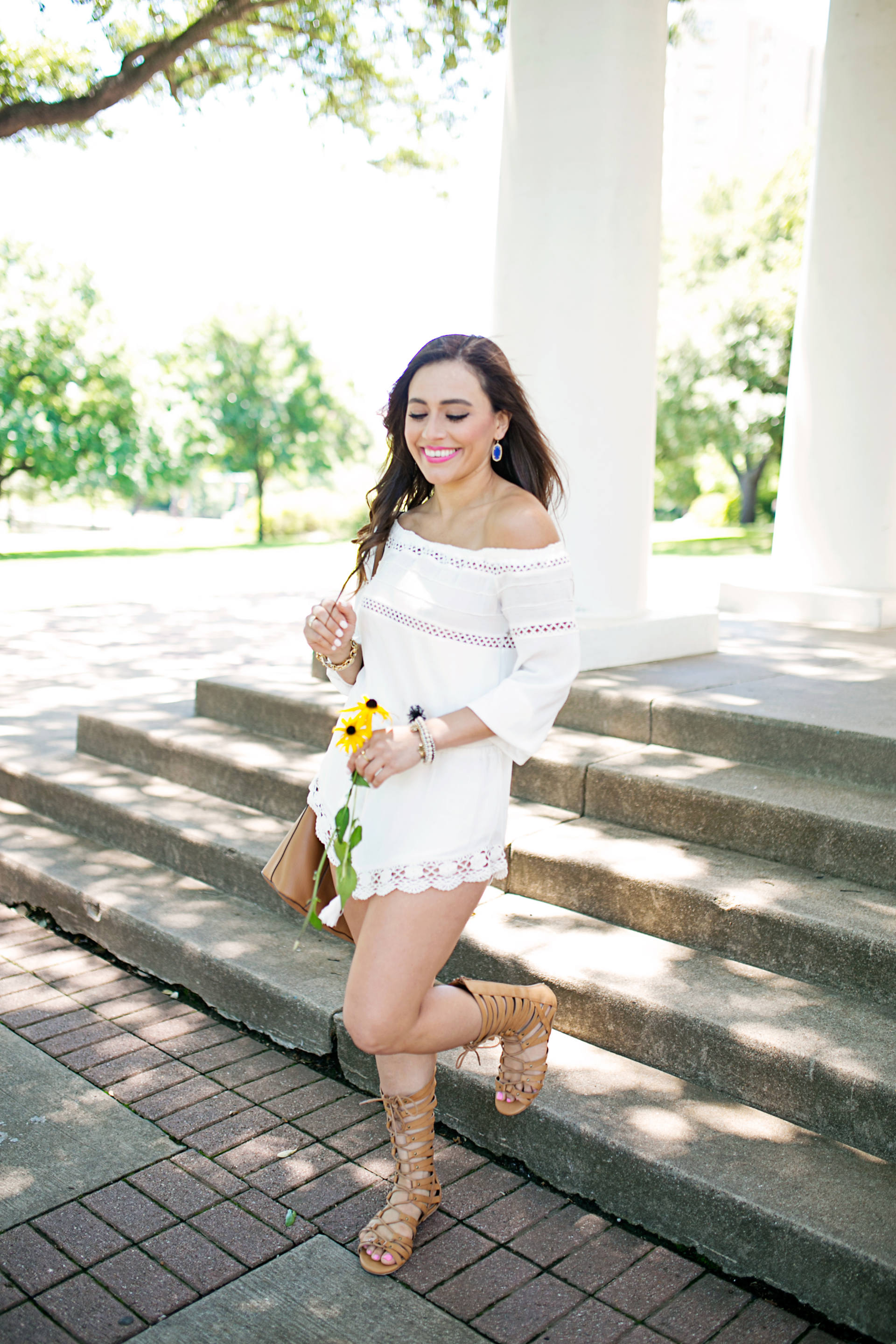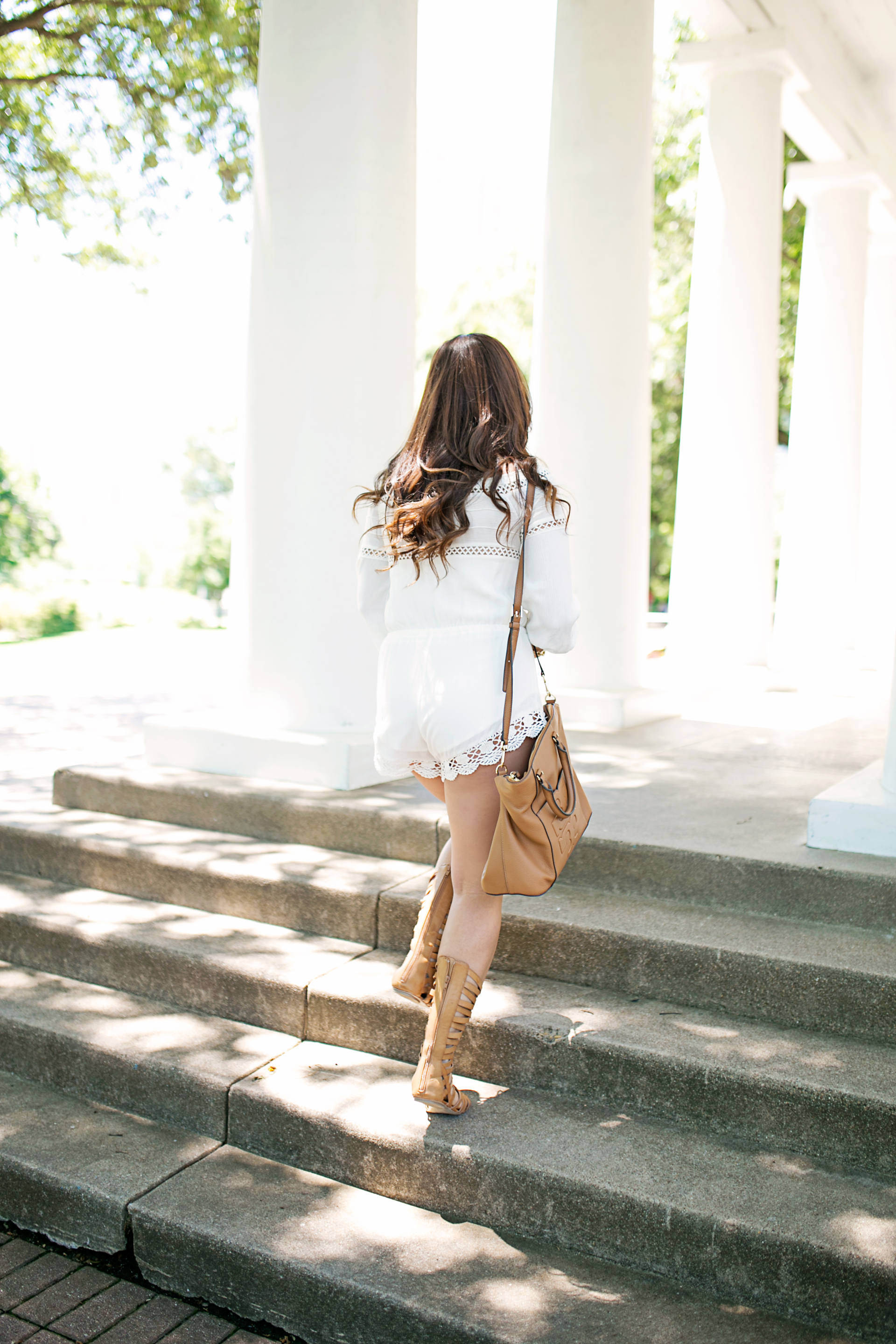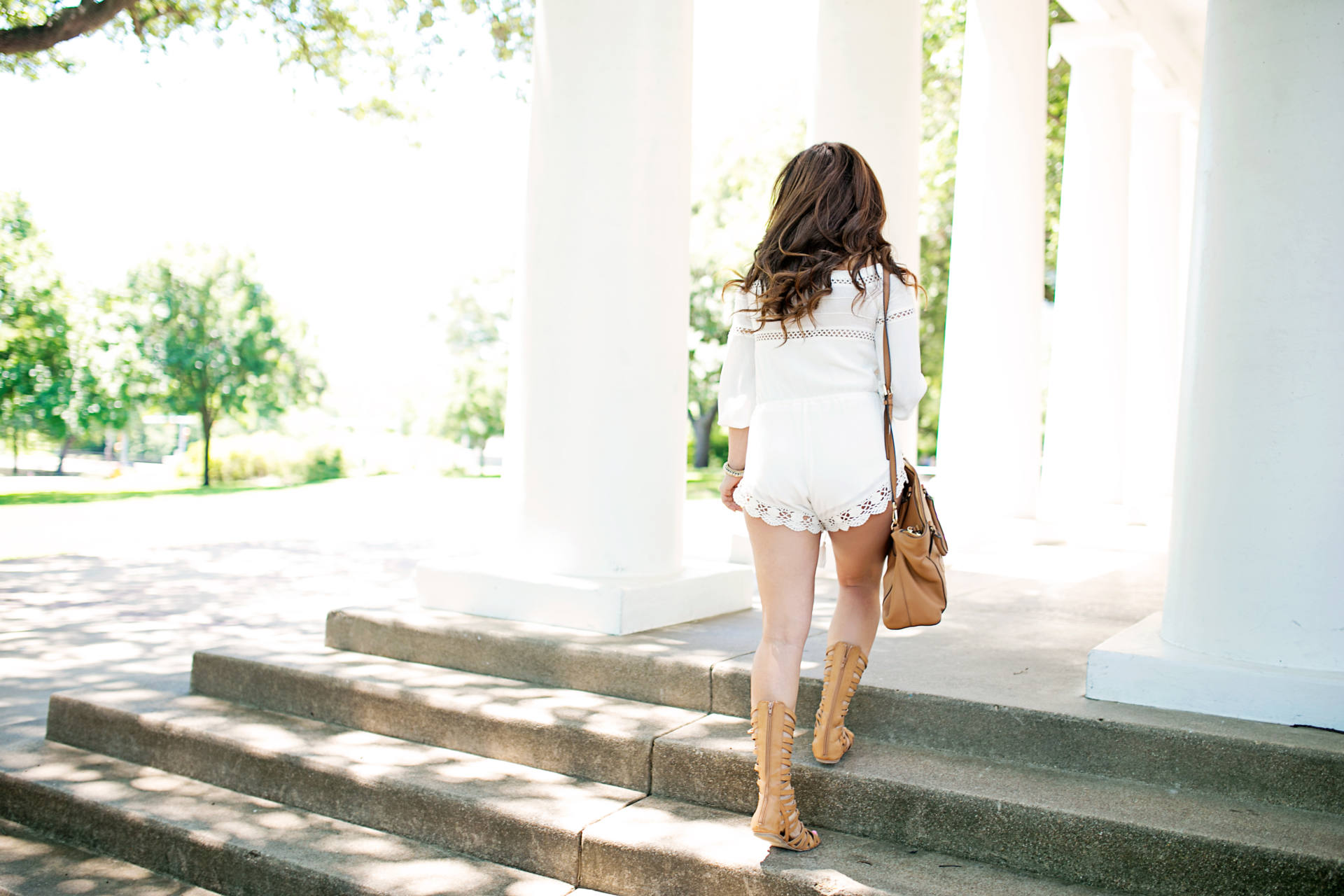 romper: sun & shadow | gladiator sandals: american rag | purse: tory burch | bracelets: katespade, ettika | earrings: kendra scott
---
i    a m   s p a r t a.
just kidding, but that's definitely how i feel rocking these beautiful gladiator sandals. i've always been a little iffy on both, gladiator sandals [hello terrible tan lines] and rompers [hello diaper look]. but this combo instantly changed my mind about both.
this white laced romper had me sold the moment i saw the crochet detailing and off the shoulder style. not to mention the price tag was one that brought a huge smile to my face [under $55].
as a little girl, i loved rompers. loved them. wore them all the time. i vividly remember this one little purple number with yellow flowers all over it [yikes] that i wanted to wear everywhere. school, church, play dates. you name it, and i was joyously rocking my romper. then the 4th grade rolled around and i ditched my little romper for soccer shorts and oversized tournament tees. oh the days of being a kid.
wearing any shoe above my ankle always makes me think twice. i don't ever want to shorten my legs anymore than they already are, 5'3 lady over here can use all the lengthening tricks there are. these gladiator sandals not only don't break the bank, but also are shorter in height. the shorter sandal, paired with the hem of this romper are a perfect combination. it gives me length and doesn't make me feel stumpy. no one wants to feel stumpy.
i have my latest travel escape planned and i'm off to costa rica in a week! this romper will be joining me on my trip. i always opt for neutrals and outfits that take minimal pieces to create. i'll be posting my packing list after my trip, so stay tuned! i'm most looking forward to zip lining through the costa rican jungle and hiking the volcano [yeah, a volcano y'all!!] to the picturesque waterfalls and hot springs. needless to say, i'm stoked.
---
shop the post

shop more gladiator sandals

---