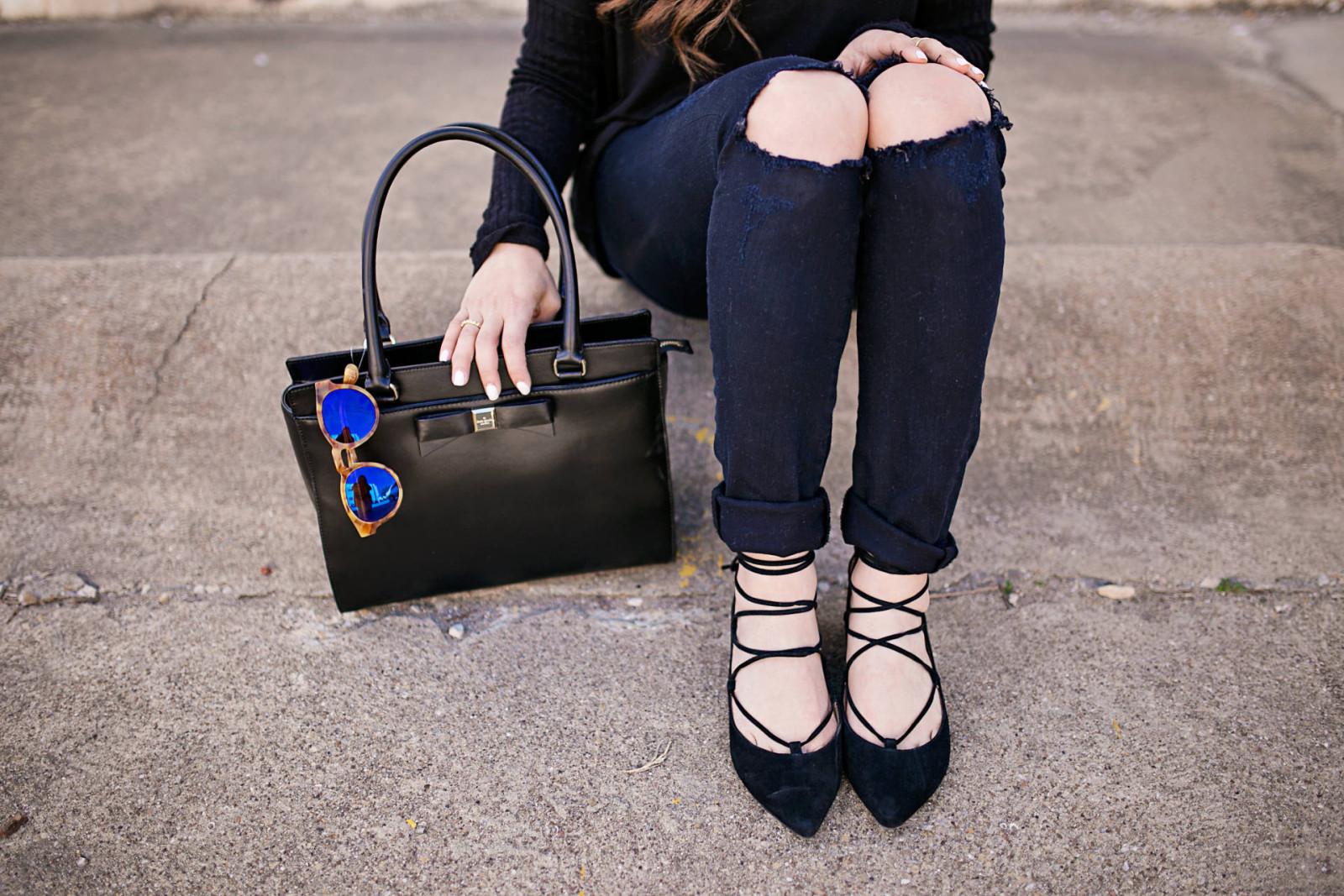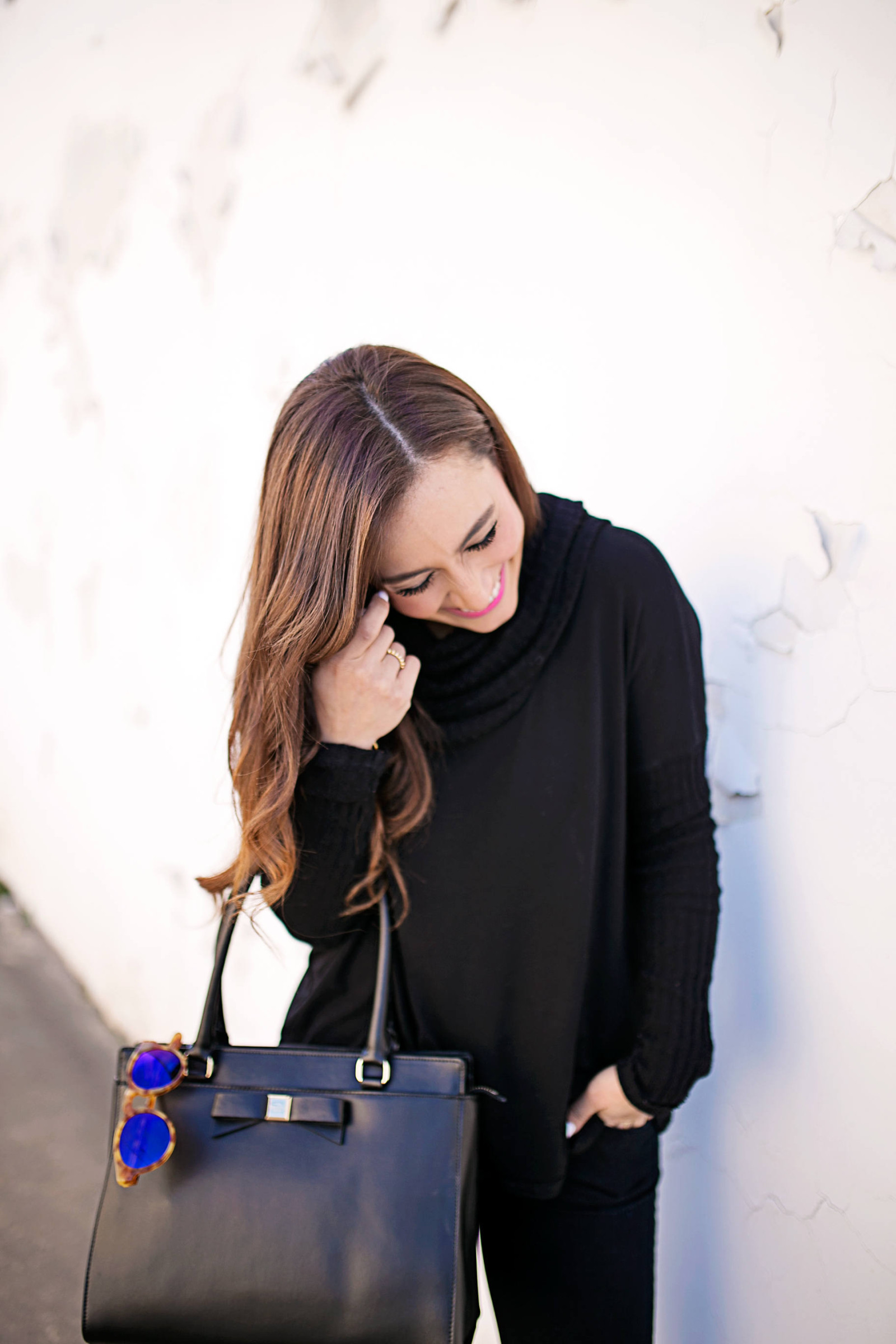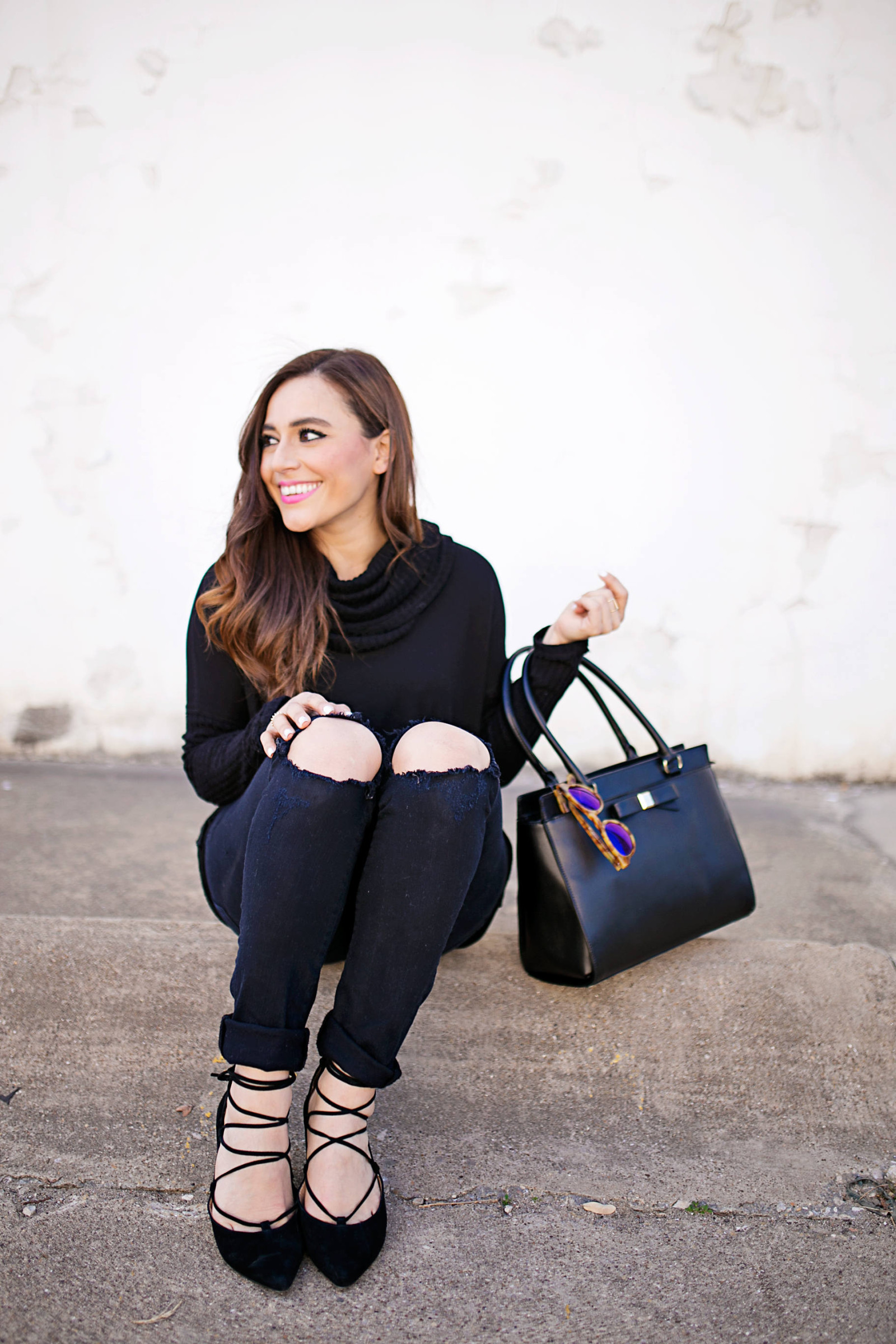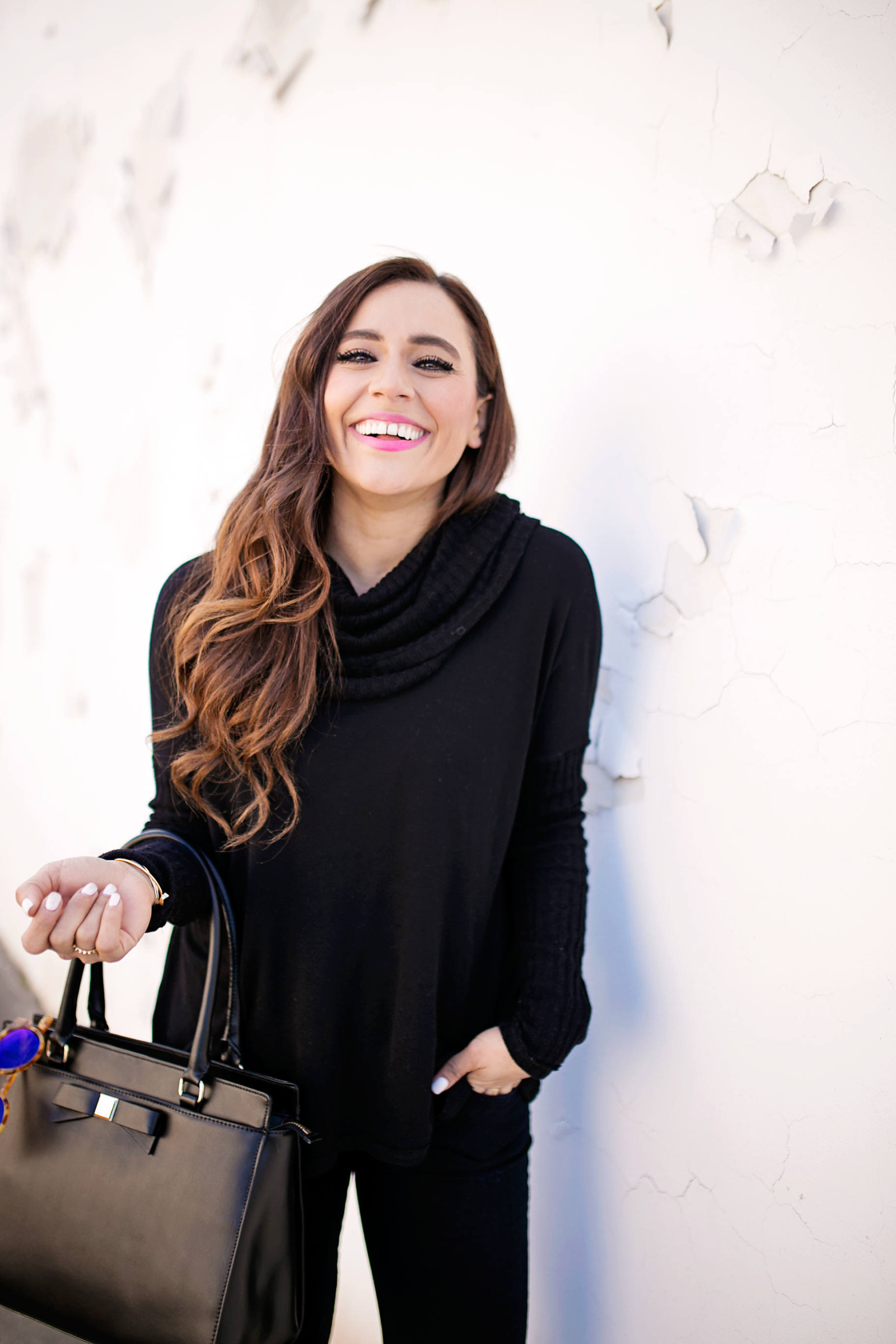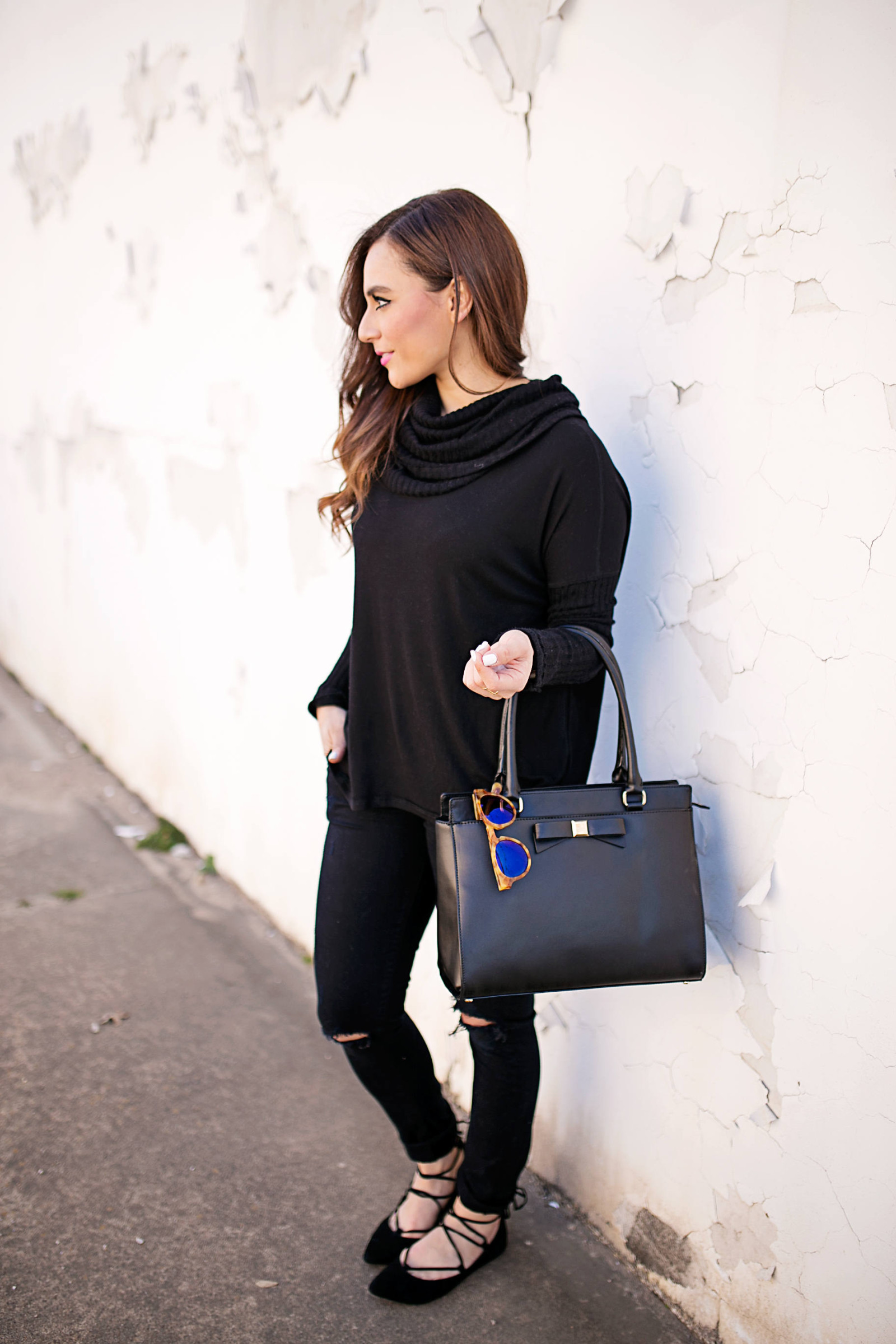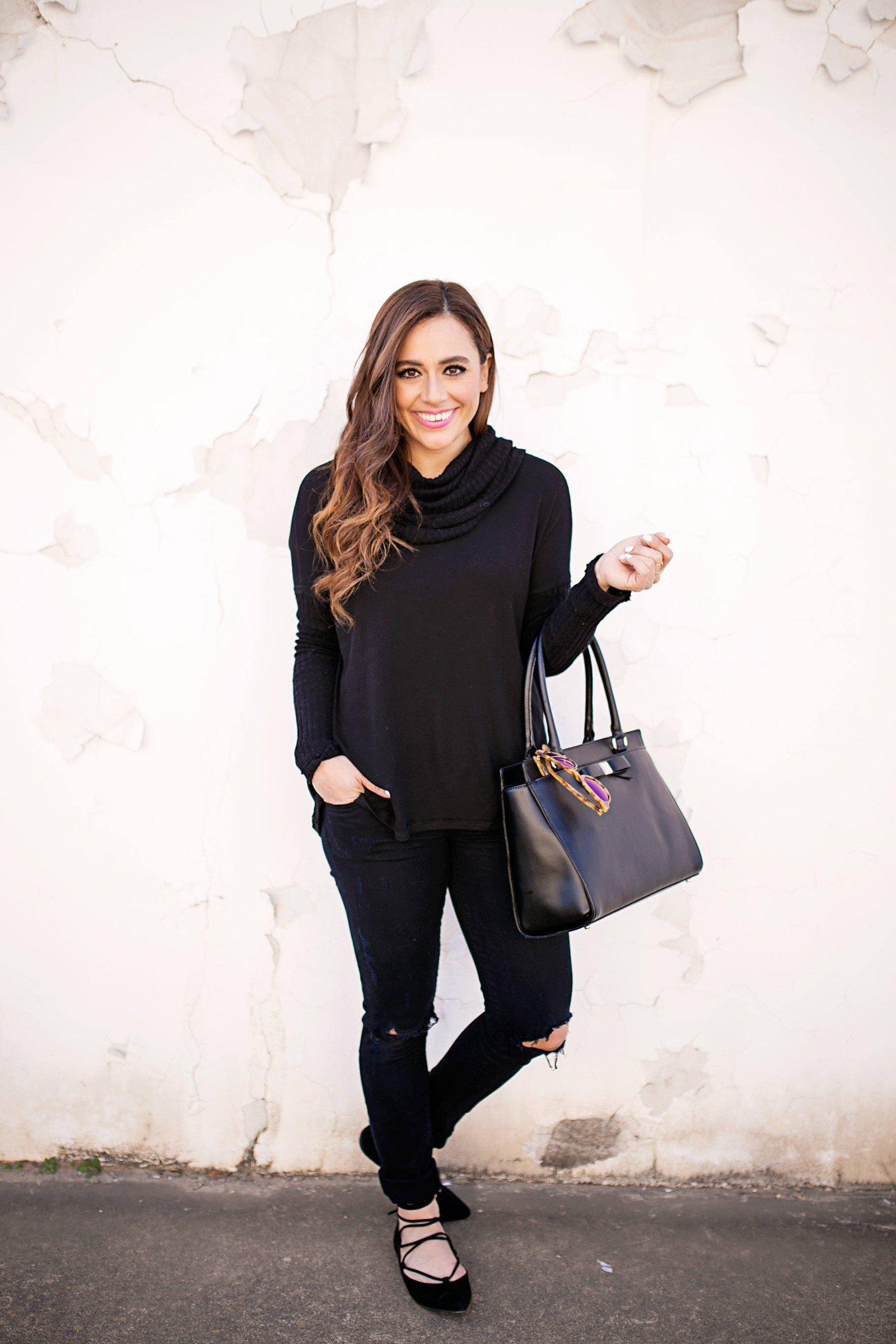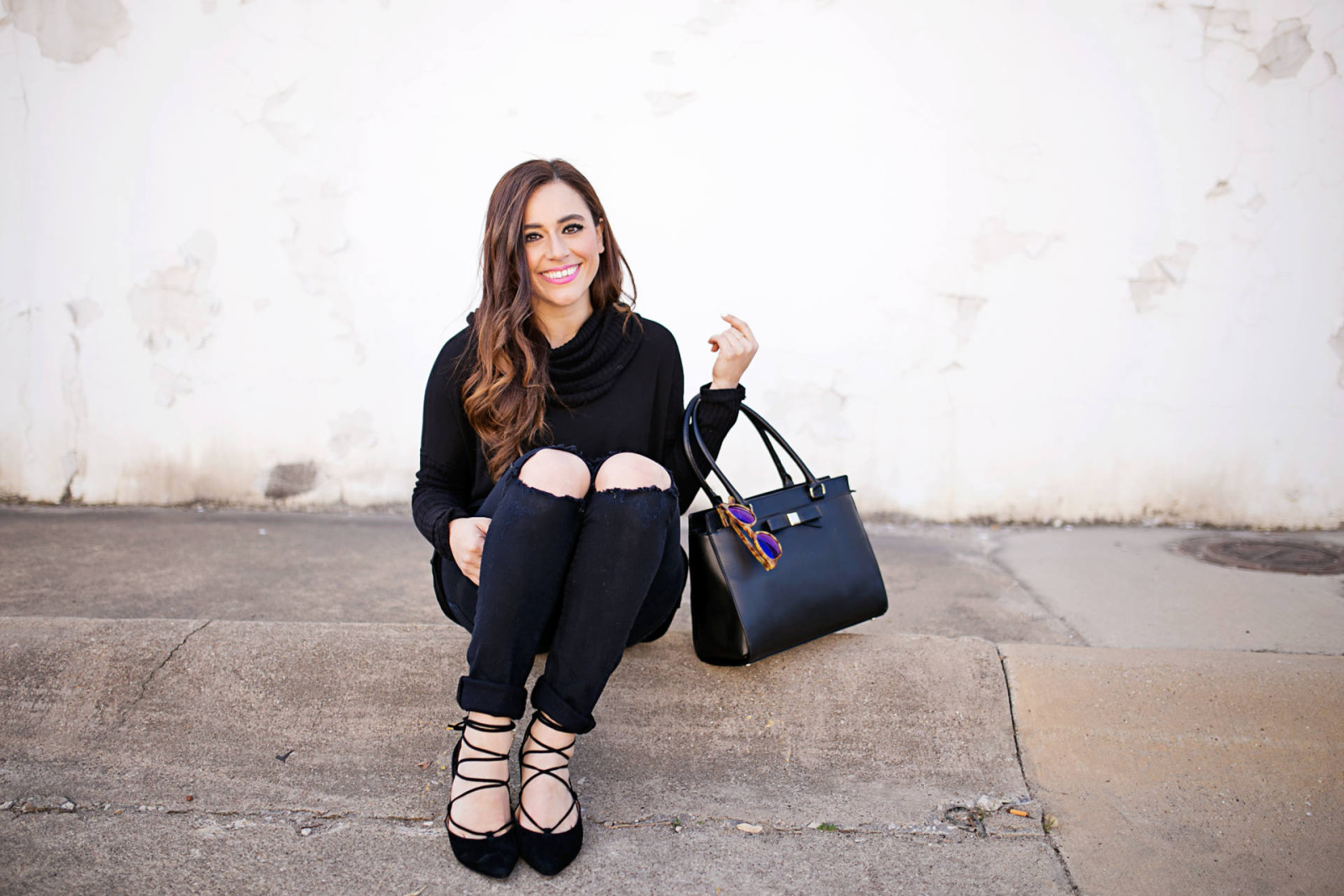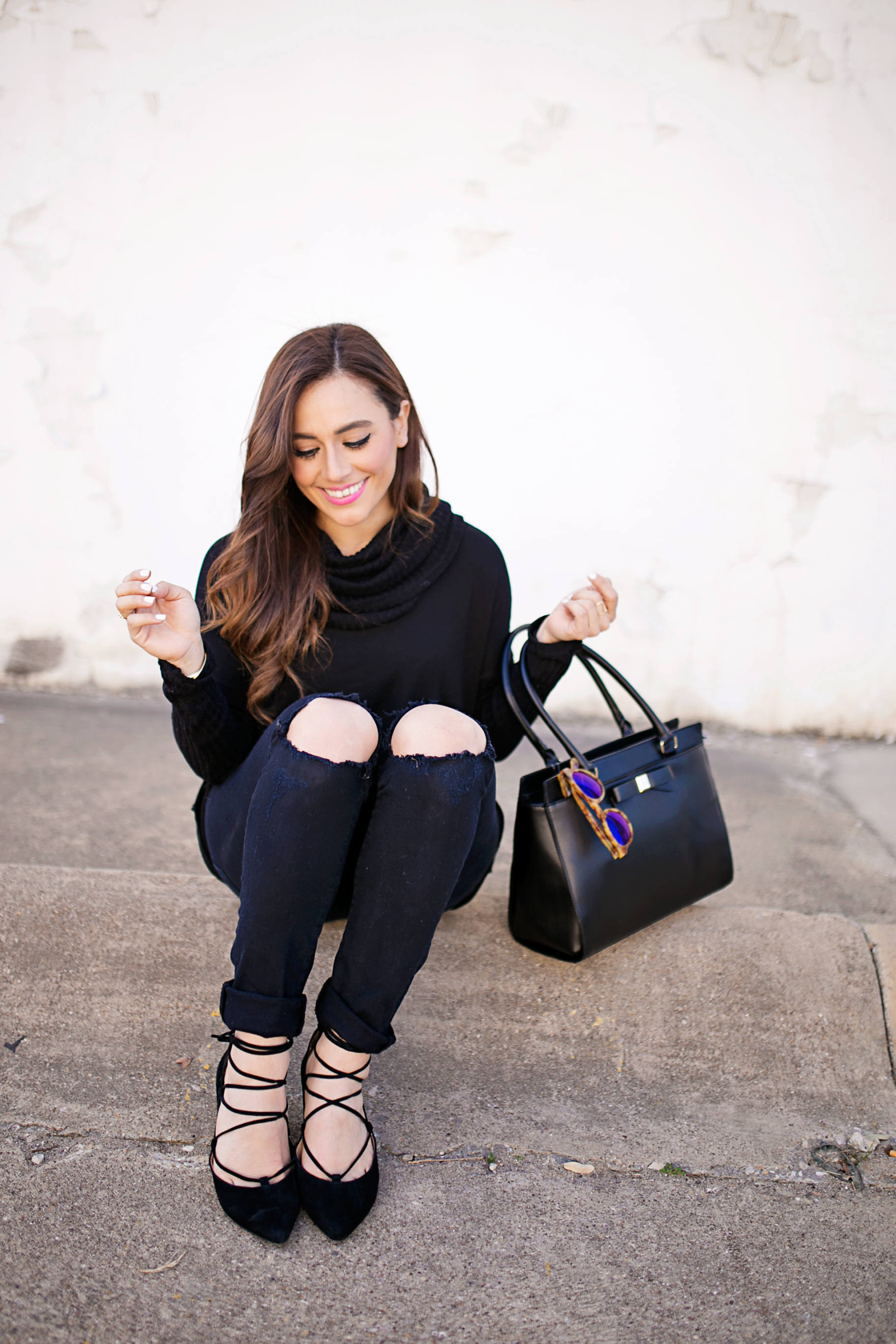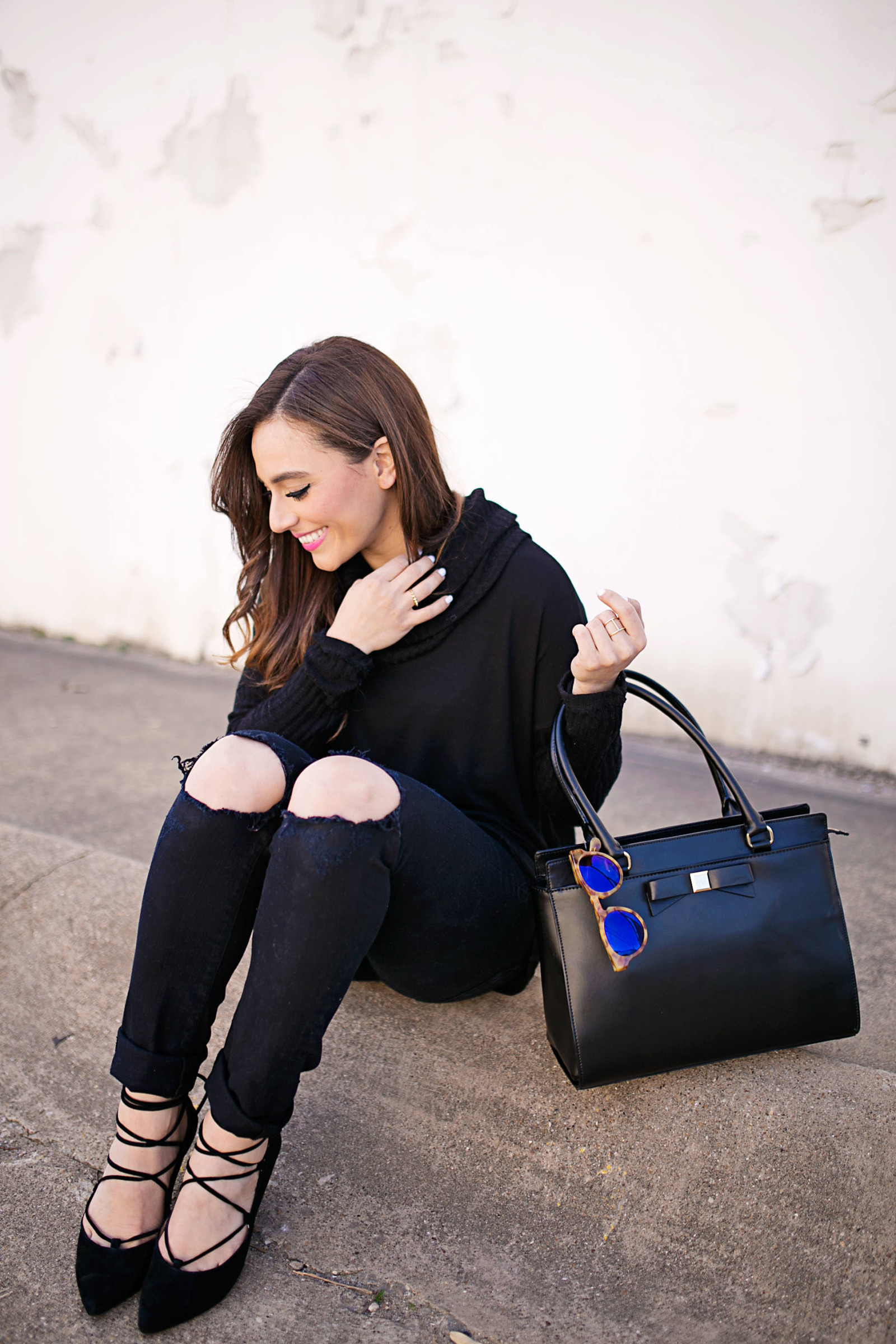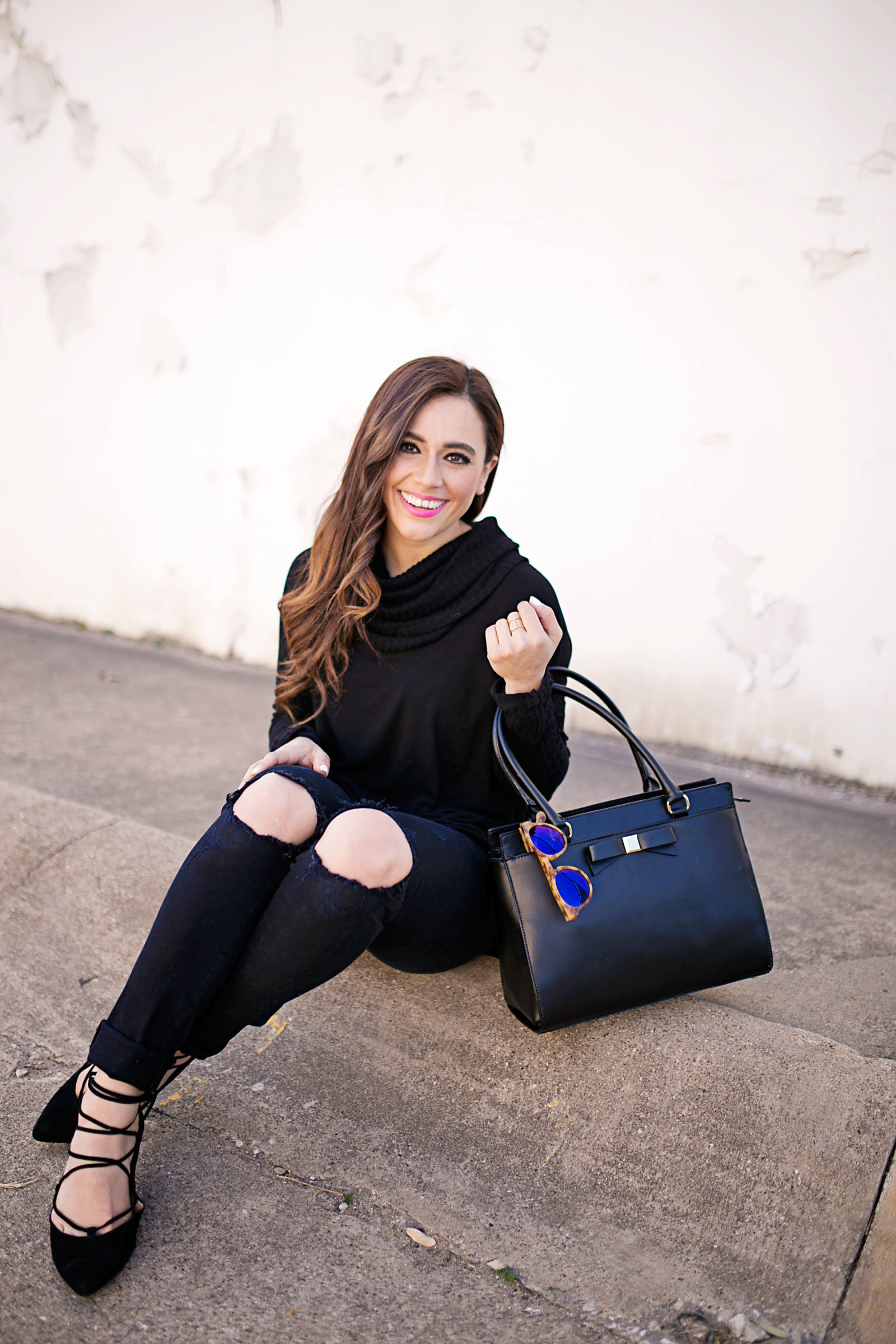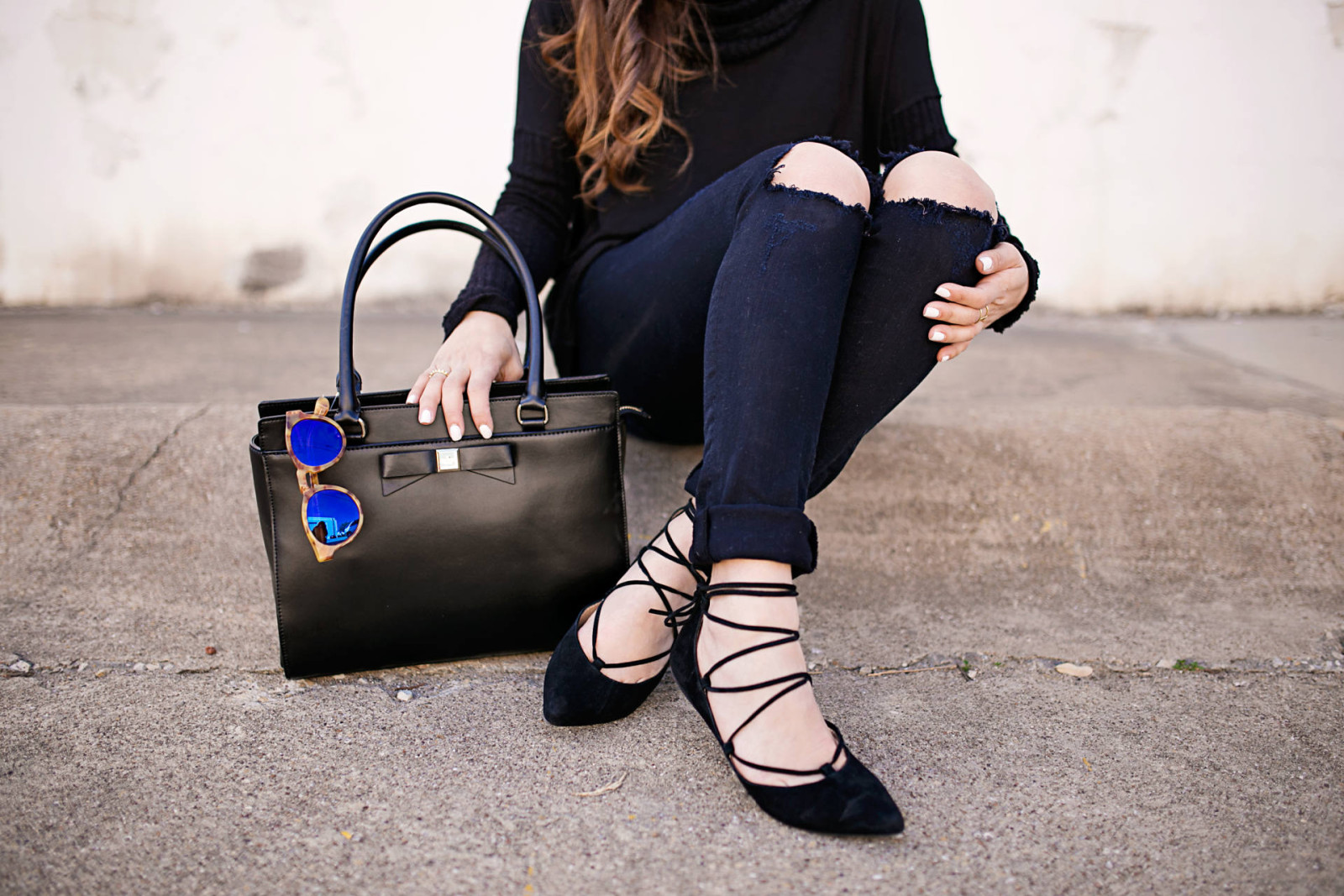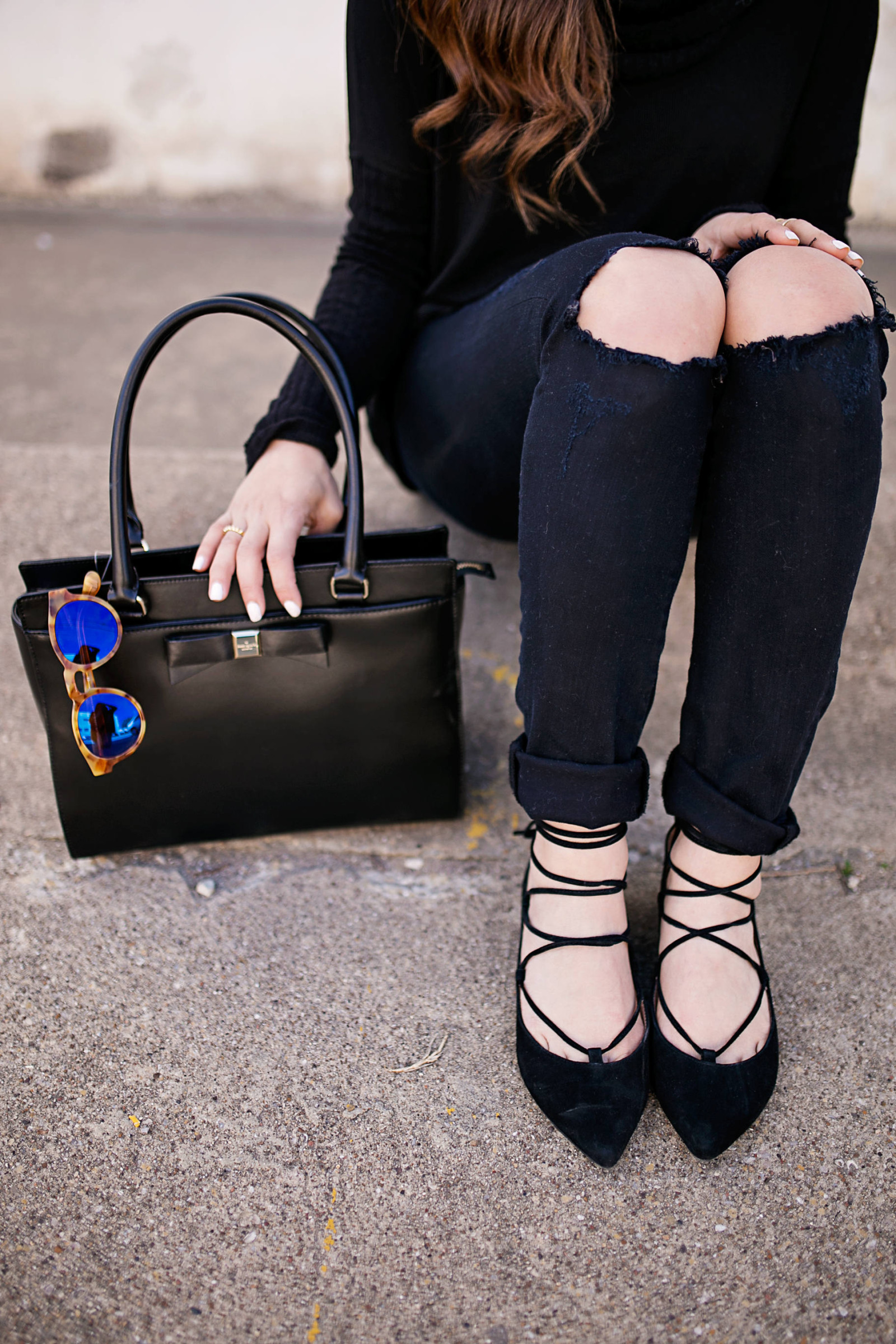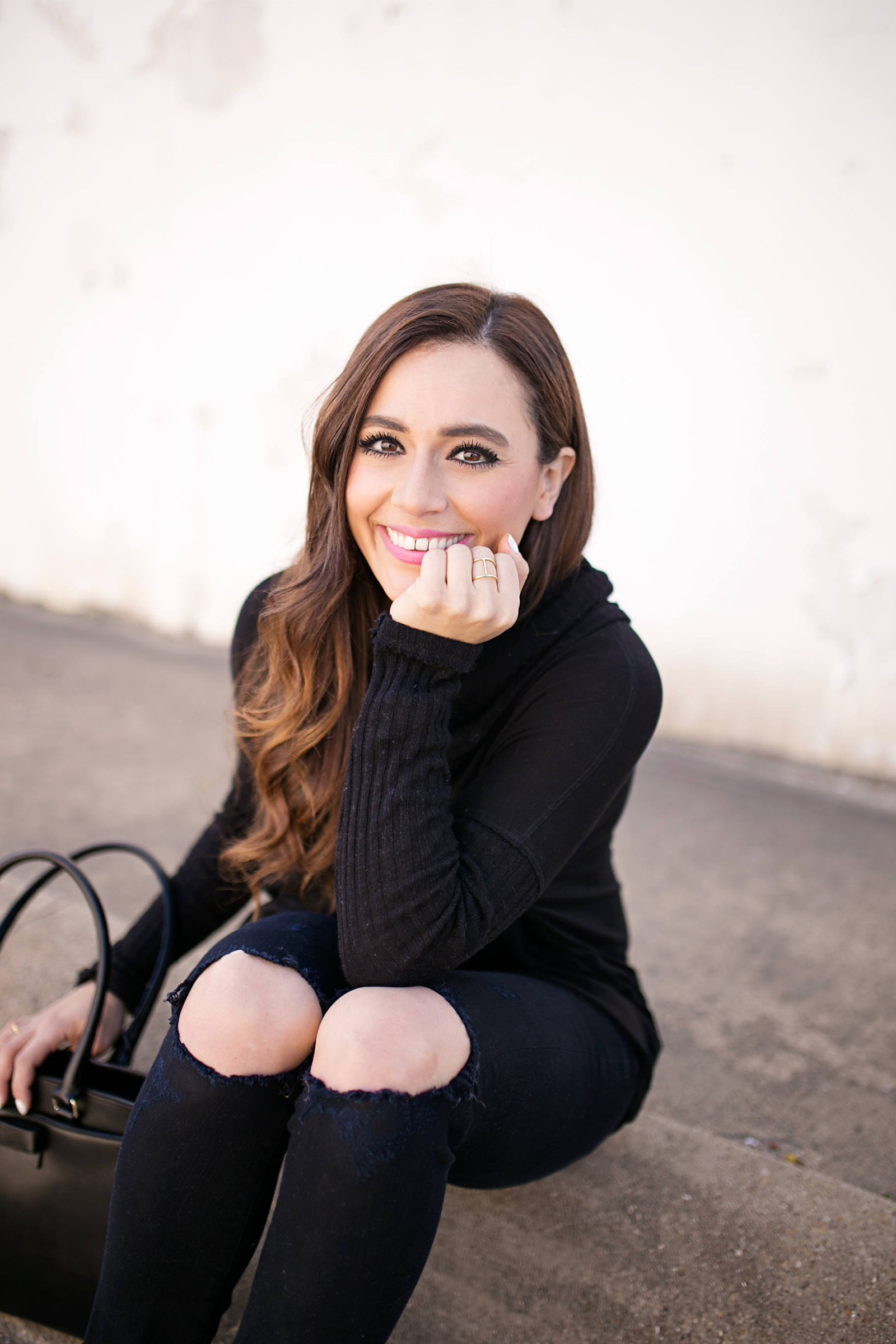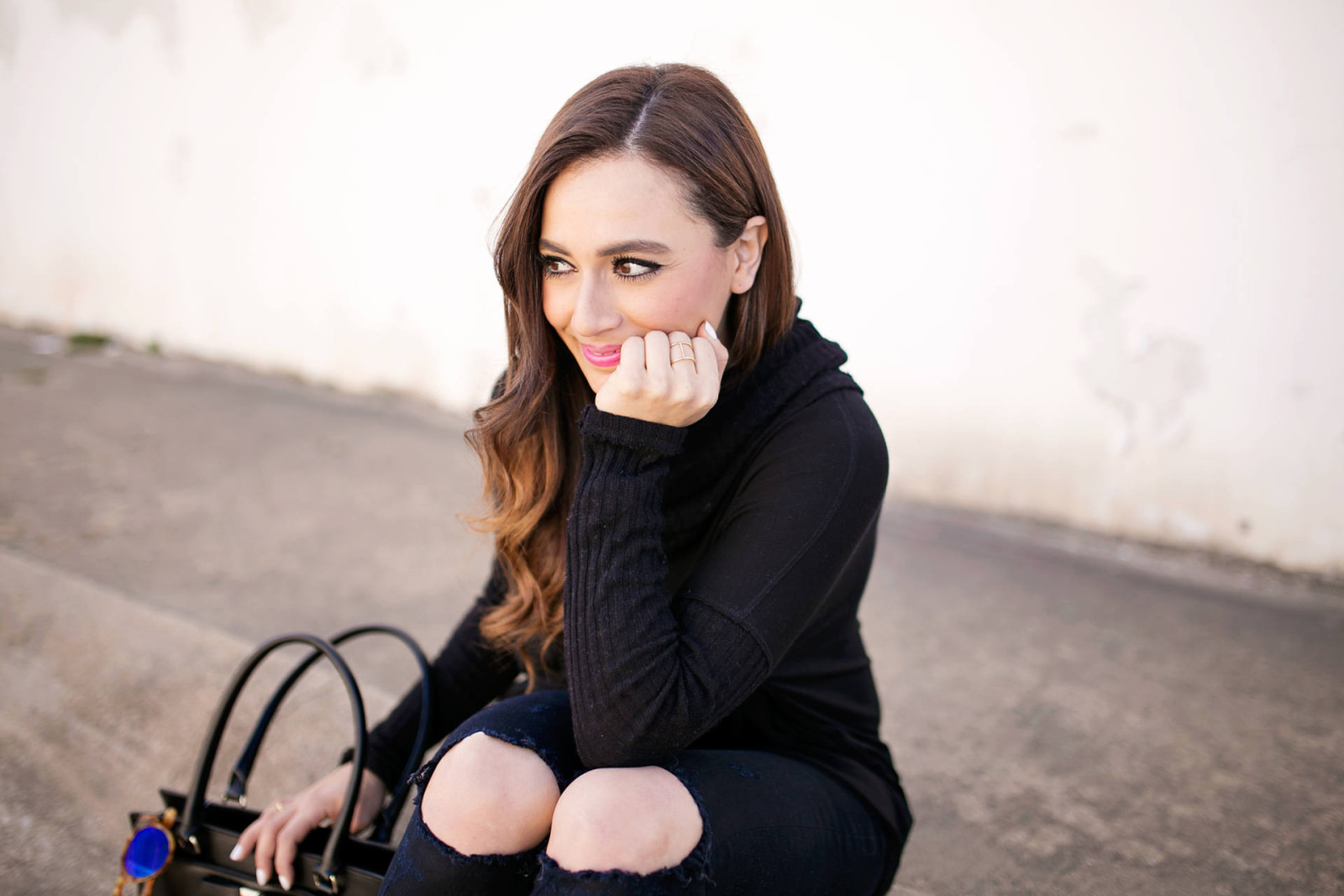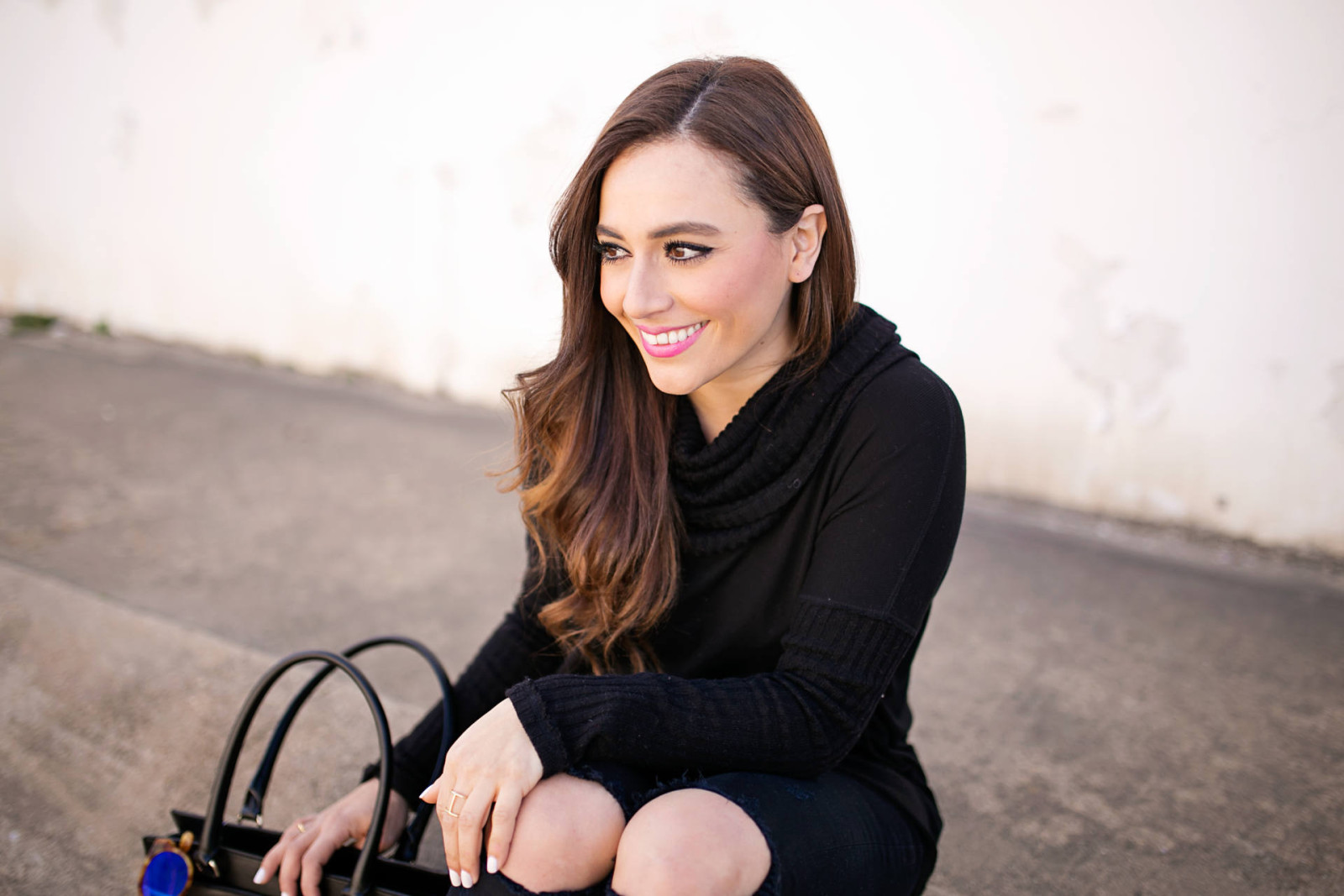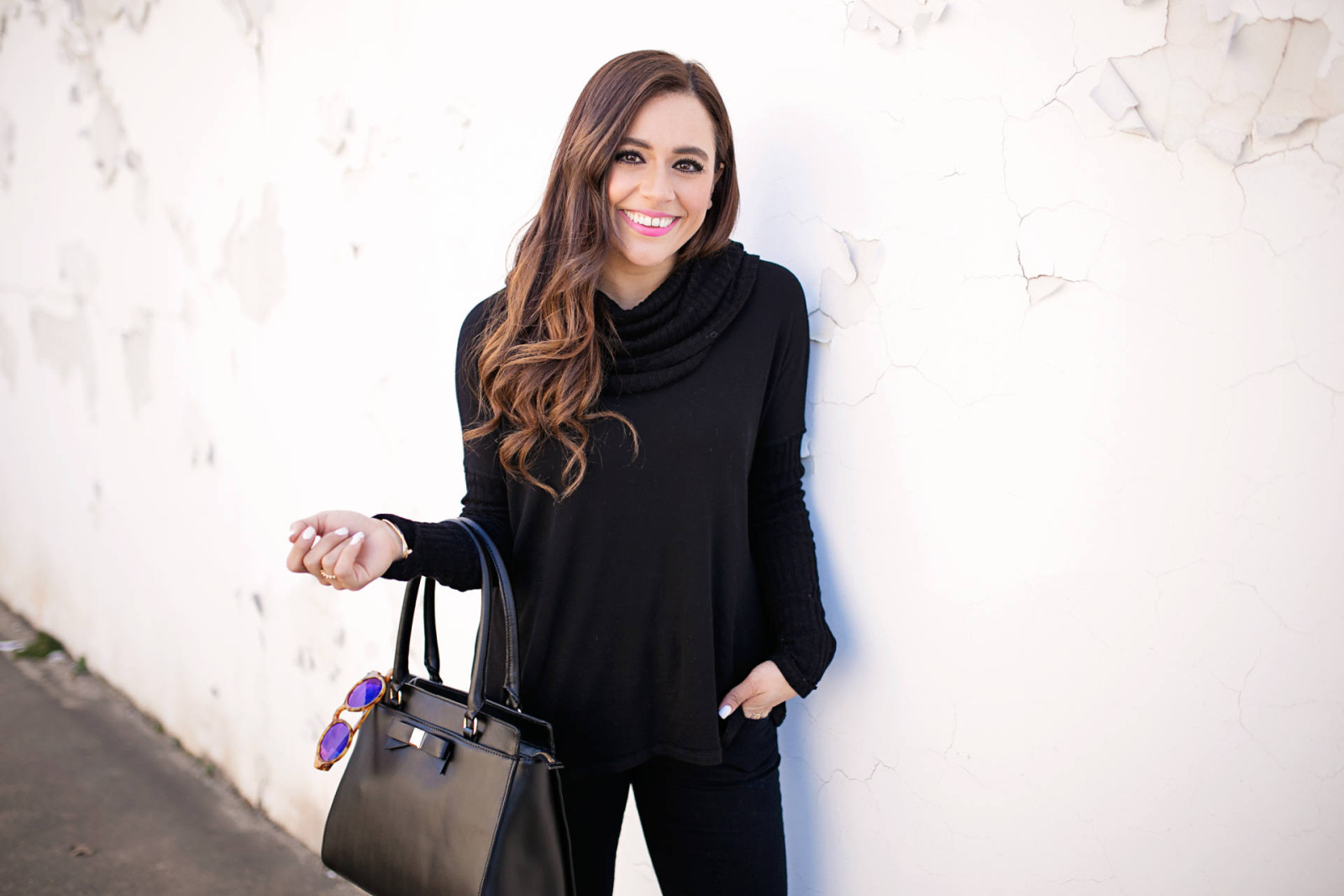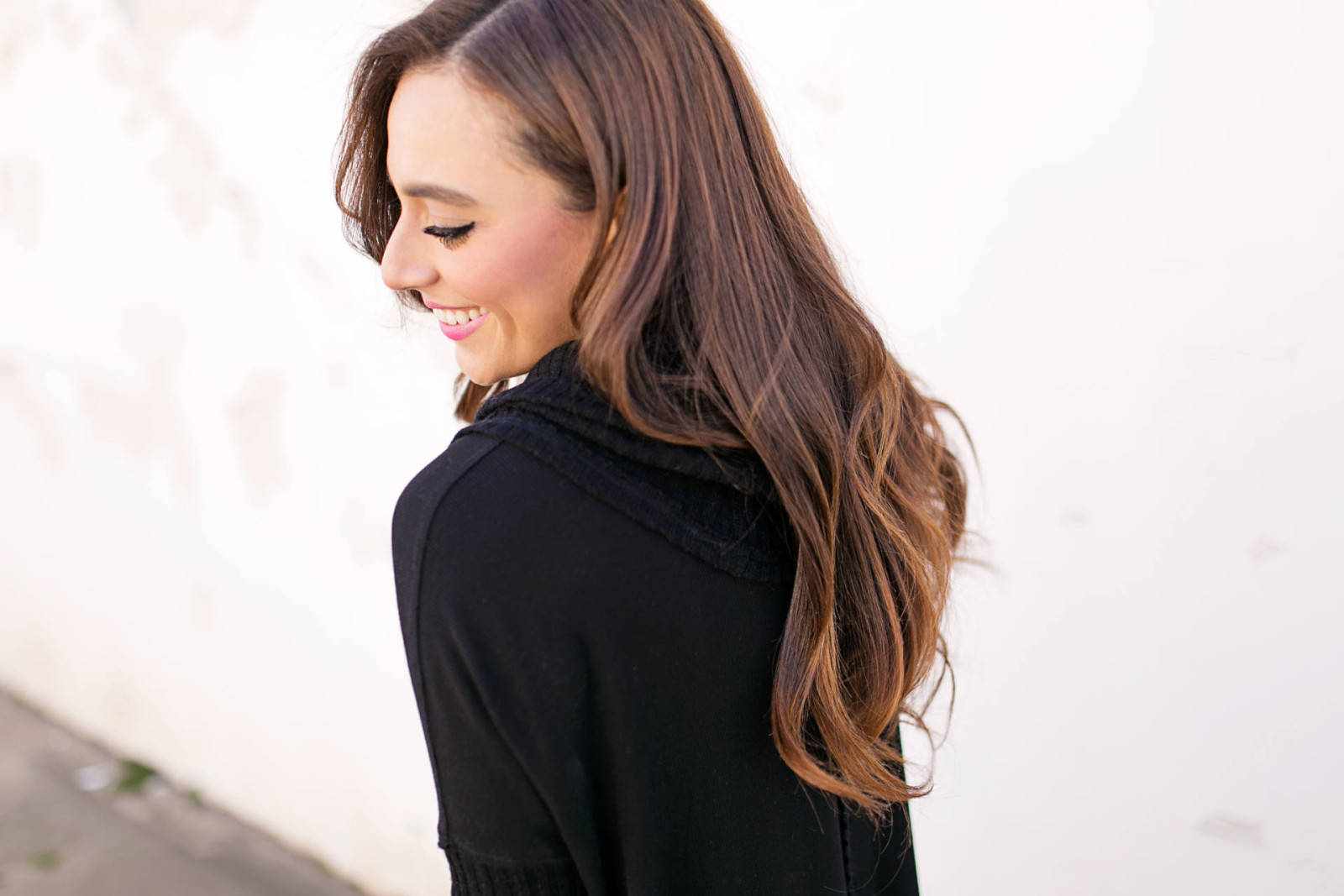 top: heather [over 50% off] | jeans: mother | shoes: stevemadden | purse: katespade [similar] | jewelry: etsy | sunglasses: westwardleaning [you can rent these and get a free month with code 'jasmineelias']
photography by: angiegarcia
---
black on black is one of my favorite combinations. black looks good on everyone, seriously everyone. the look can easily be brightened up with a fun lipstick color or a bright pair of sunnies as i did above.
this sweater has been worn on repeat because of its' lightweight and oversize fit. [i'm wearing an xs for reference] here in texas, [i'll go ahead and admit to this] we don't exactly know what a real winter is. when we do get a taste of it, it's gone by the next day. [i'm not complaining, bring on the sunshine!] so for days that are cool in the morning and warm by lunch, this sweater is a definite go-to.
another reason i've come to realize black on black is one of my favorite combos is credited to my clumsy nature. spilling morning coffee or splattering soup on something i'm wearing is all too common for me. [this usually isn't just limited to my clothes, i can't tell you how many times i've found queso or barbecue sauce on my face hours after eating it…] i don't know how, but it's fact. and don't get me started on drinks without lids or straws. if adult sippy cups were available at restaurants, i would shamelessly order one every time. [i try to not drink anything that isn't water without a straw for that exact reason].
if you're ever in a bind [which i have been many times, don't sweat it] and find yourself in a similar situation, sitting with an unattractive and unwanted spill/stain while in public, order some club soda [if available] and dab the stained area [don't rub, dab it!].
try using a cloth napkin opposed to disposable paper napkins when you can. [the paper napkin can leave residue behind and expose your spill secret to the world] the club soda will help treat the stain until you get home and take care of it with a proper stain remover.
if you are frequent spiller as i am, tide to go pens also come in very handy and take up minimal space in a purse. *do make sure you purchase a color safe pen if you are treating colored clothing.
the number on the times i've wound up with pasta sauce on my shirt would amaze you. if there was an award for it, i would hands down have taken first place. however, it happens and life goes on 🙂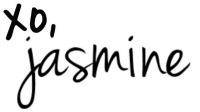 ---
shop the post

---