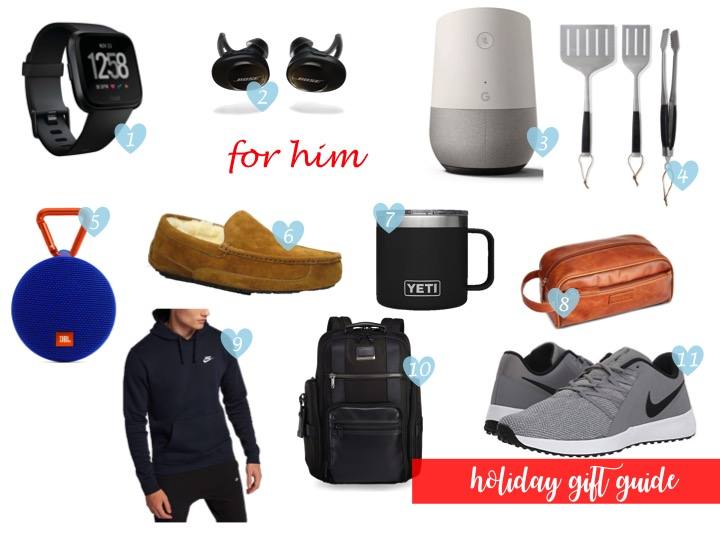 fit bit | i purchased one of these for david last year and he still wears it every single day! there are some newer ones out that look SO COOL, but there are a variety all in different price ranges to choose from as well.
2. wireless bose ear buds | this is another david approved gift. he actually asked for these specifically, and i borrow them whenever i can. these are great for the active guy! running without a headphone cord bouncing on your neck makes the run so much more enjoyable!
3. google home | the thing you never knew you needed! it's a fun gadget and for those that grew up with disney's movie, smart house, you'll appreciate it that much more!
4. grill set | we registered for these and they're a huge hit. this is a perfect gift for the grill master!
View Post