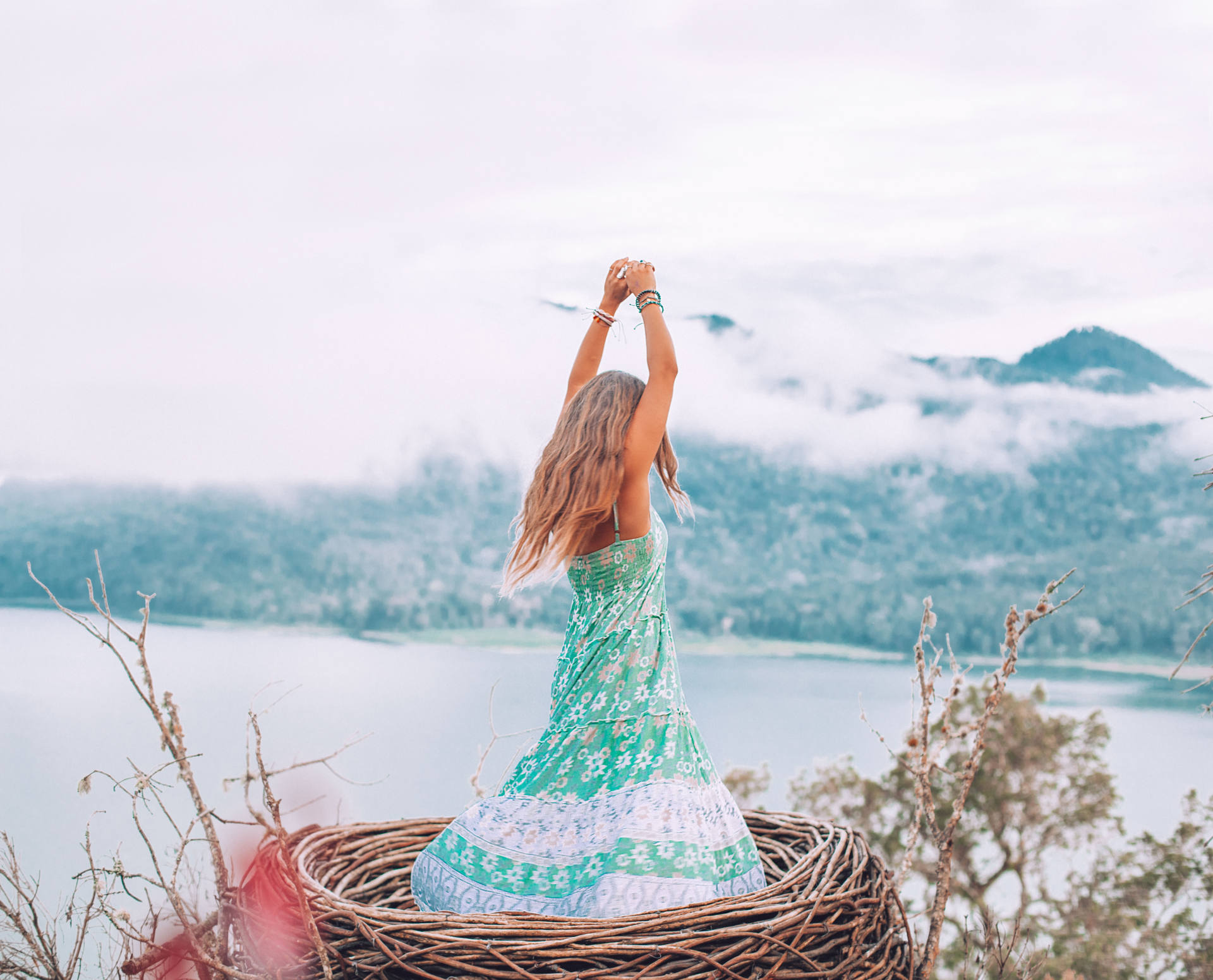 one | bali is much bigger than most people think!
many of the insta-worthy shots that you see all over your instagram feed take a few hours to get to, and many have long lines of people waiting who also want that perfect shot.
try to plan out your must-sees prior to arriving. map it out so you can coordinate with a driver/transportation to save time. while in bali, start your days early! this will cut down on time waiting in lines and chances are you will be able to see more in your day. not to mention, you may be lucky and have some of the gorgeous places all to yourself.
you also want to make sure you are dressed accordingly as many temples have strict rules and dress codes.
there are many different areas within bali as well; seminyak, ubud, canguu, etc. research each one and stay near the area that best suits you!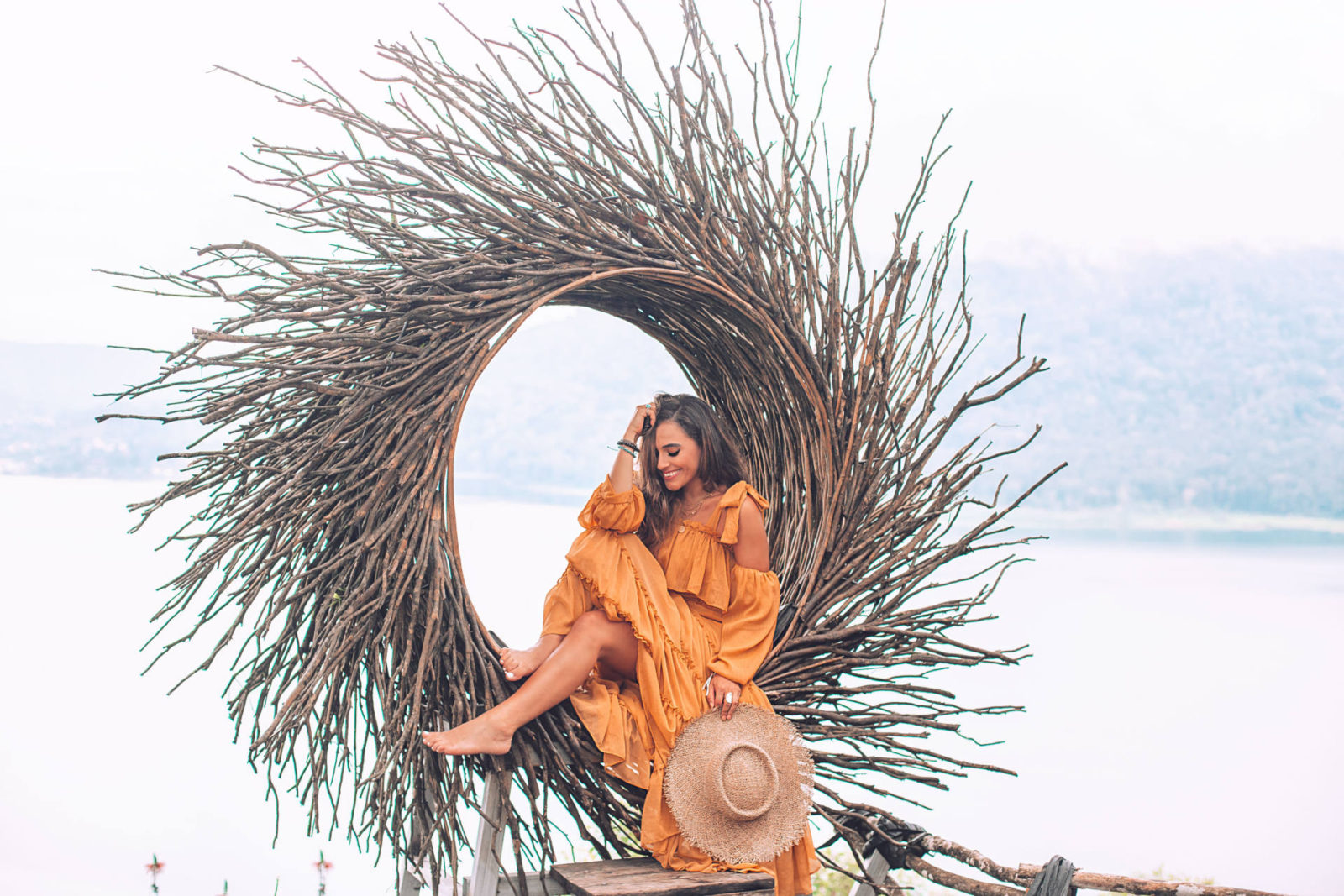 two | uber is prohibited in bali.
in lieu of uber, bali has a ride share app called, 'grab'. driving in bali looks fun on the outside, but can be very intimidating and takes practice to master. nothing ruins a vacation faster than a trip to the emergency room. so i recommend using ride shares and taxis when you can.
when taking a taxi, i always make sure the meter is running. if you notice the meter is not running, insist the cab driver turns it on, or settle on a price for your destination prior to getting in. this will protect you from getting stuck into a tourist trap and be over charged.
three | bali is warm year round!
you can save quite a bit of money on tickets and accommodations during shoulder season. i've even been during rainy season and still had an amazing time!
during rainy season you will see lots of torrential downpour. but on the positive side, it usually only lasts for about 30 minutes. then, as if it's magic, the sky opens up to a sunny and beautiful day. .

four | medicine is not as readily available is it is in the US.
to be on the safe side, i always bring along travel sized advil, tylenol, excederin, tums and pepto bismal. the bali belly is not uncommon, and when you're feeling bad, comfort is always key!
there are pharmacies readily available, but you will most likley not find the brands you know and trust.
five | you should drink lots of water.
bali is a tropical climate, so get ready to perspire, or shall i saw 'glow' at all hours of the day. that means your body is losing more water than average and it needs to be replenished.
i always try to travel with single packs of pedialyte and gatorade for those times that i need some extra electrolytes.
another great tip is to drink some fresh coconut water whenever you can! it's delicious, fun and a great way to stay hydrated!

six | bali has amazing food!
if you're a picky eater, don't fret! you can leave you stack of granola and protein bars at home!
when in bali, prepare yourself to eat tons of great food! there are so many healthy choices and restaurants to choose from, you won't be wanting for anything!
not to mention the plethora of fresh fruits, which always excites me most. be sure to try as many as you can! mangosteen and passionfruit are two of my all time favorites!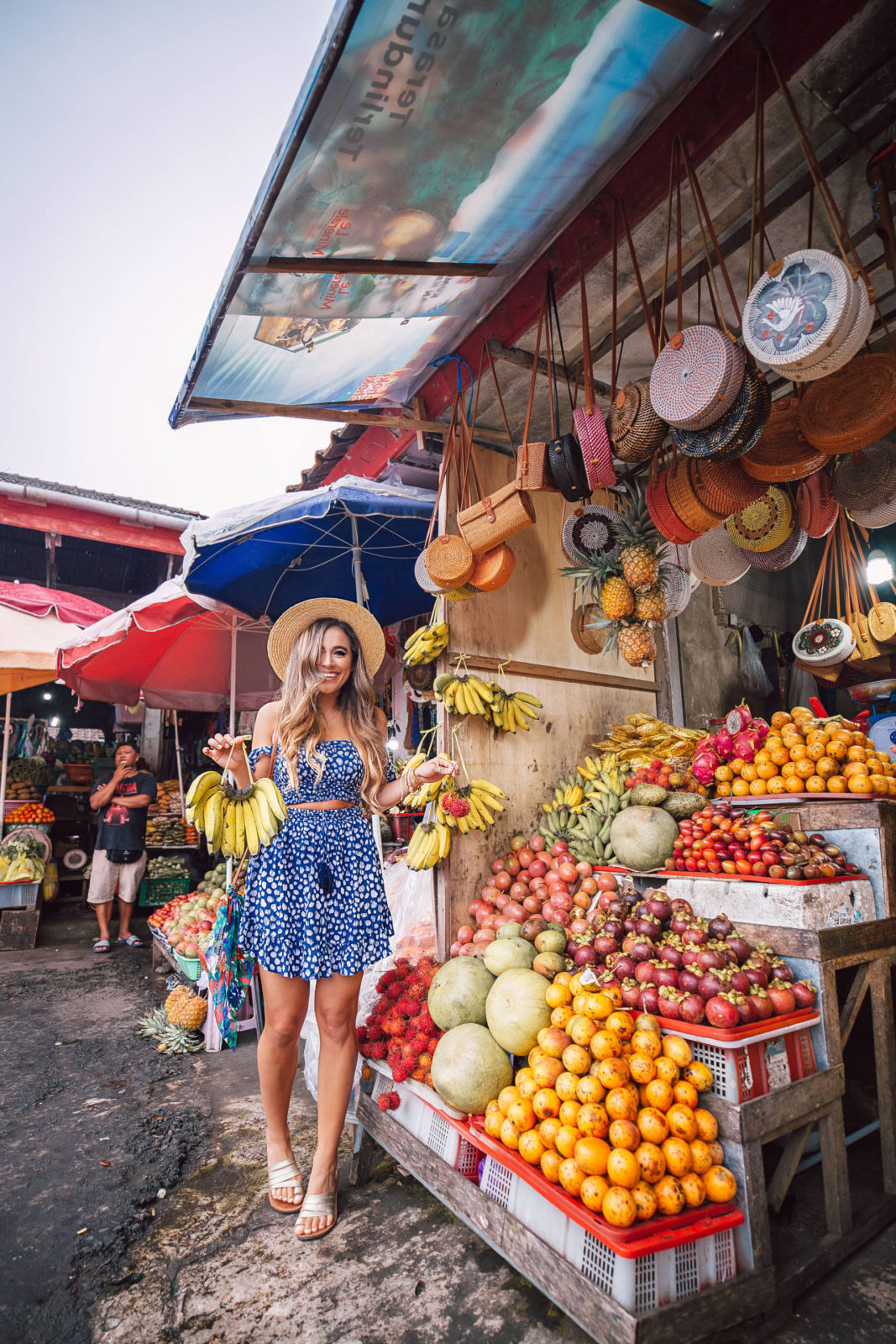 seven | the monkeys at the monkey forest are not as sweet as instagram makes them out to be.
i'm sure you've seen photos of people perfectly posed with an adorable monkey casually eating a banana. in fact, i have a few. but what people don't tell you is that these little monkeys are sneaky and can be quite mean. they actually no longer sell food to feed the monkeys at the ubud monkey sanctuary. i'm not certain of the reason why, but after seeing multiple people get bit, i can't say i am surprised.
the monkeys are also very curious and will grab/tug/take anything they can. avoid wearing loose clothing and jewelry because once a monkey sets its' sights on something he/she wants, there is little that stands in his/her way.

eight| you don't have to spend a fortune to have an amazing hotel or place to stay.
the accommodations in bali are some of my absolute favorite! there are some incredible airbnb options that make you feel right at home as well as tons of gorgeous hotels to choose from that won't break the bank.
i recommend splitting your trip up to really get a feel for some of the different areas. you can have a jungle experience, a private villa experience, a beach side experience, or a bubble experience, bali really has it all!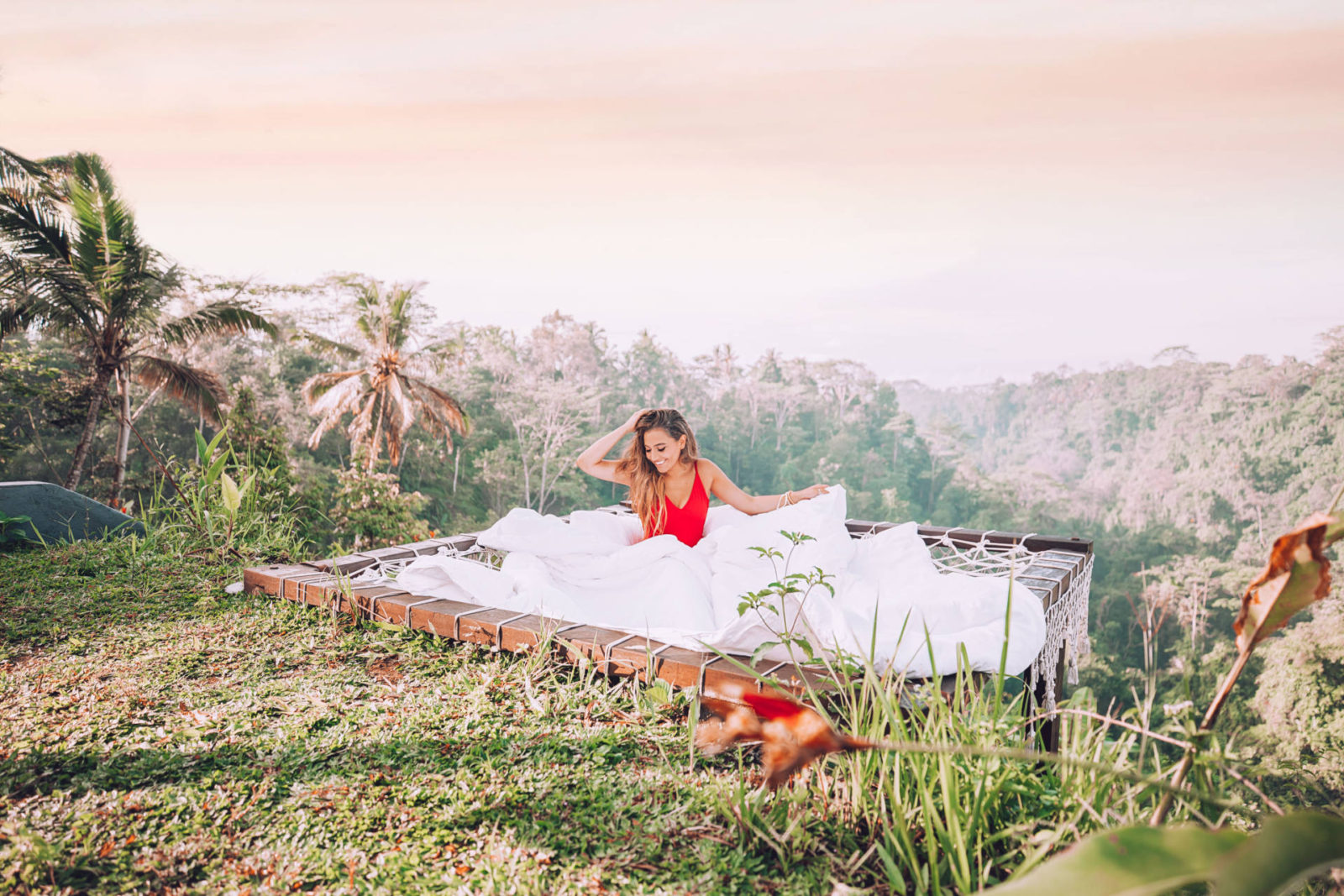 nine | bali is surrounded by so many other gorgeous places that are also worth a visit.
nusa penida offers extraordinary views and nature, gili islands will take your breath away and lombok is the perfect place to learn how to surf while enjoying the hospitality that indonesia so graciously offers. and those are just a few!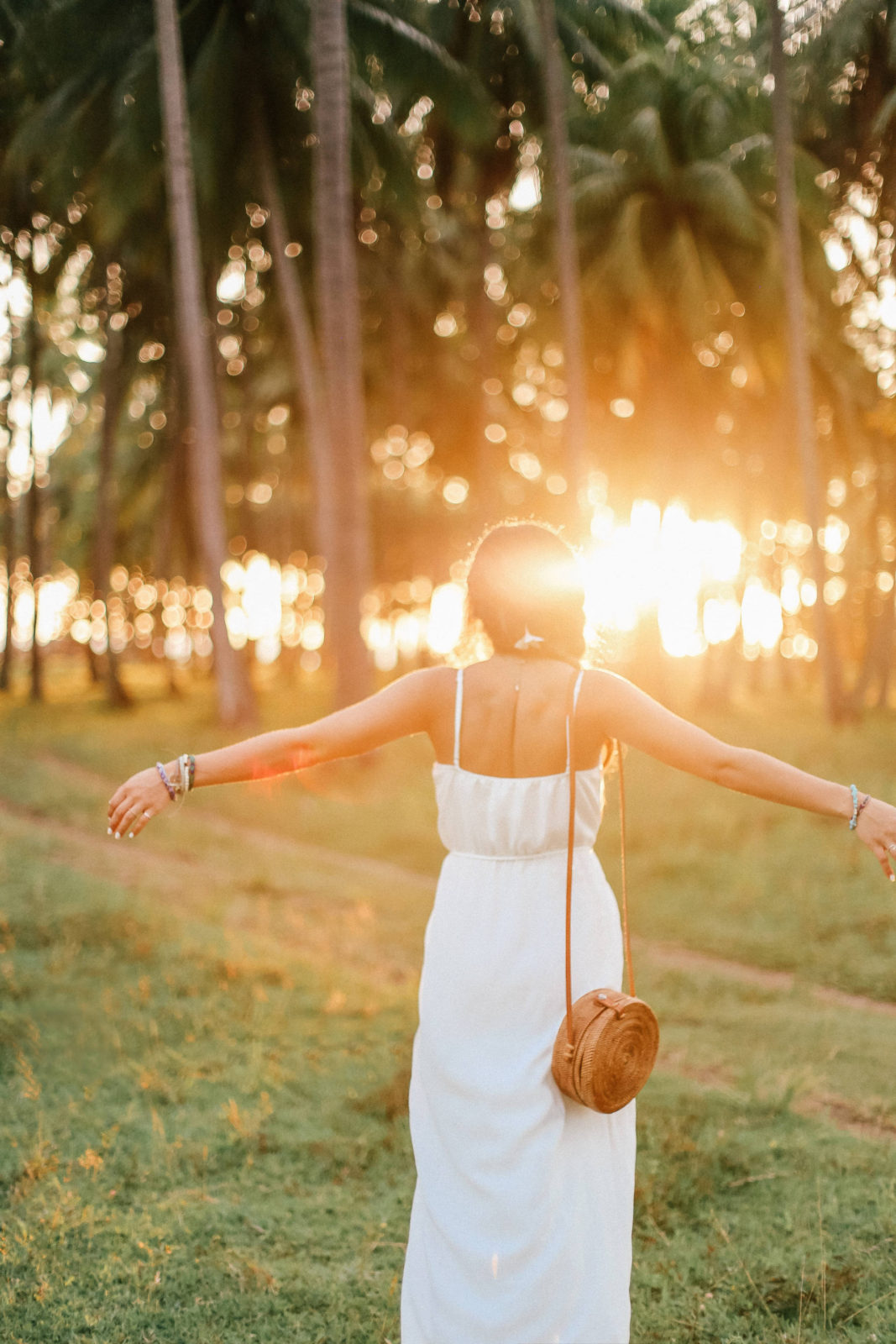 ten | nyepi.
bali essentially shuts down once a year for nyepi. airports shut down, no one is allowed in the streets and electricity is used at a minimum in hotels/not at all in balinese homes. most hotels will have activities to keep foreigners busy, but it will be a very "chill" day. if you are visiting during nyepi, plan accordingly.
i visited during nyepi this year and unfortunately came down with dengue fever on this very day. i was unable to go to a doctor or leave the hotel [because everything shuts down] which made it challenging. i was feeling terrible and only got out of bed once that day. luckily our hotel had an on-site doctor who was able to see me first thing the following day. for the record, dengue fever is miserable so use ALOT of mosquito spray to best avoid.
at the end of the day, bali is magical! it is a little piece of paradise that you will instantly fall in love with. plan accordingly to make sure you are prepared for any hiccups and most importantly, enjoy every second of it!
XO | jasmine