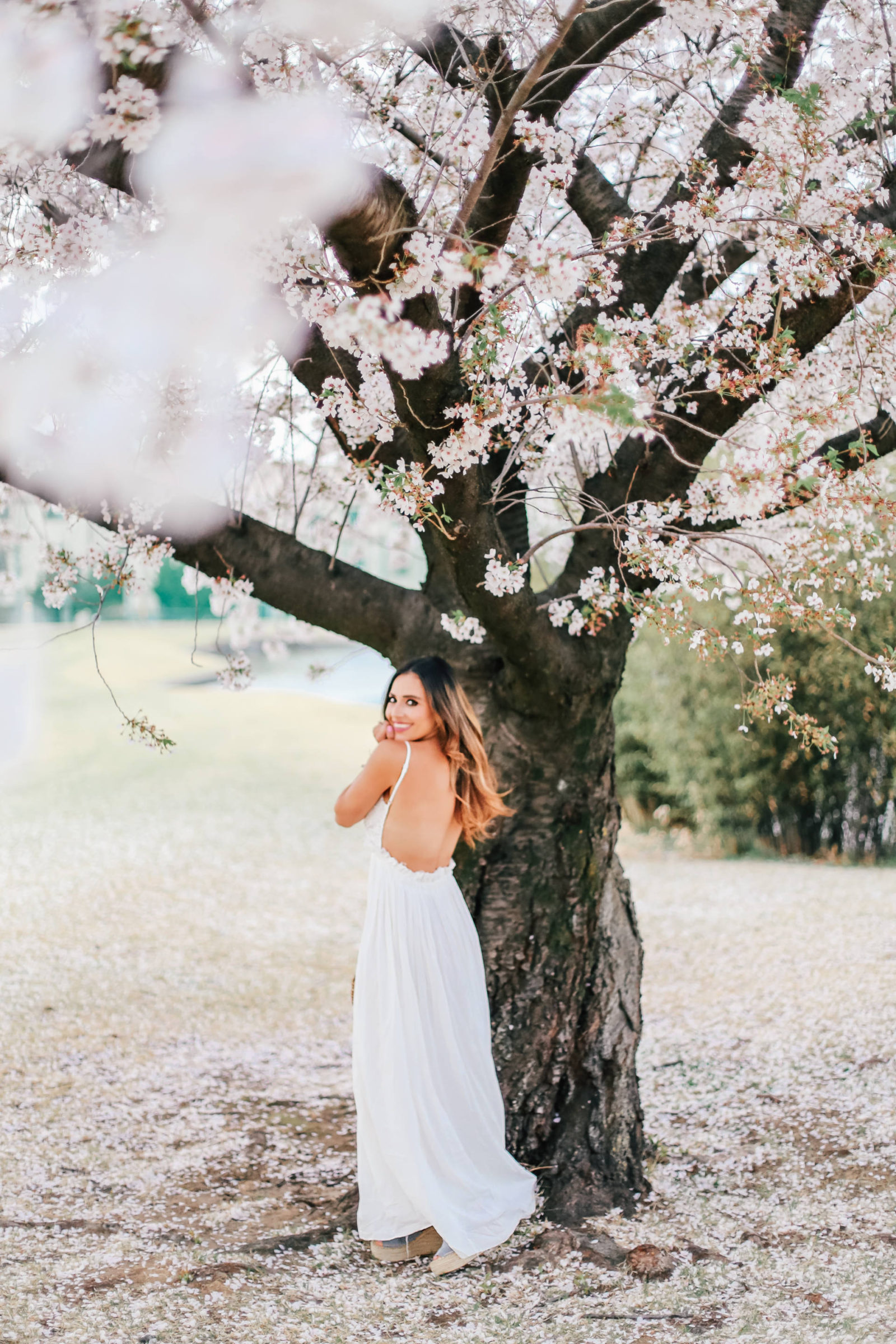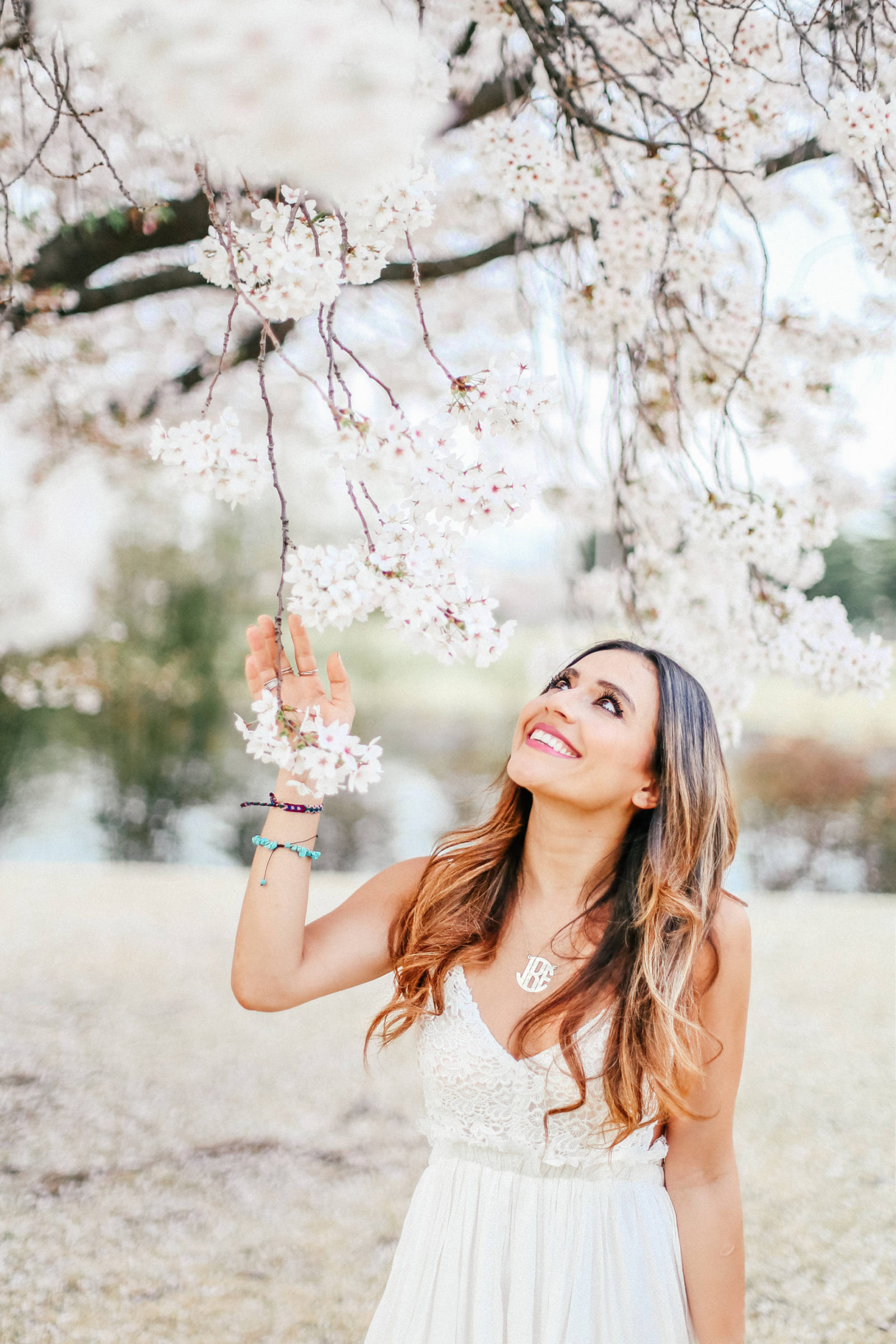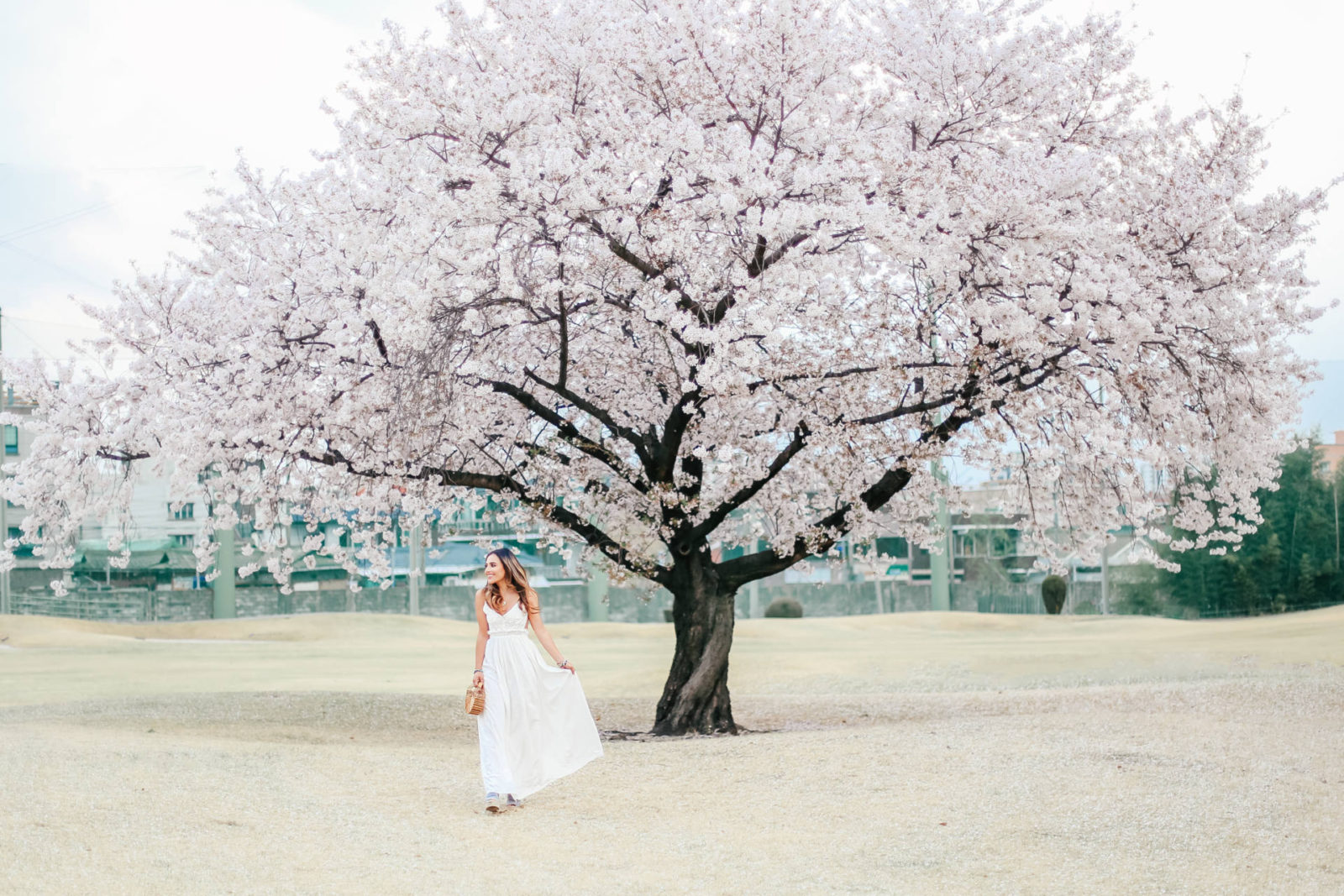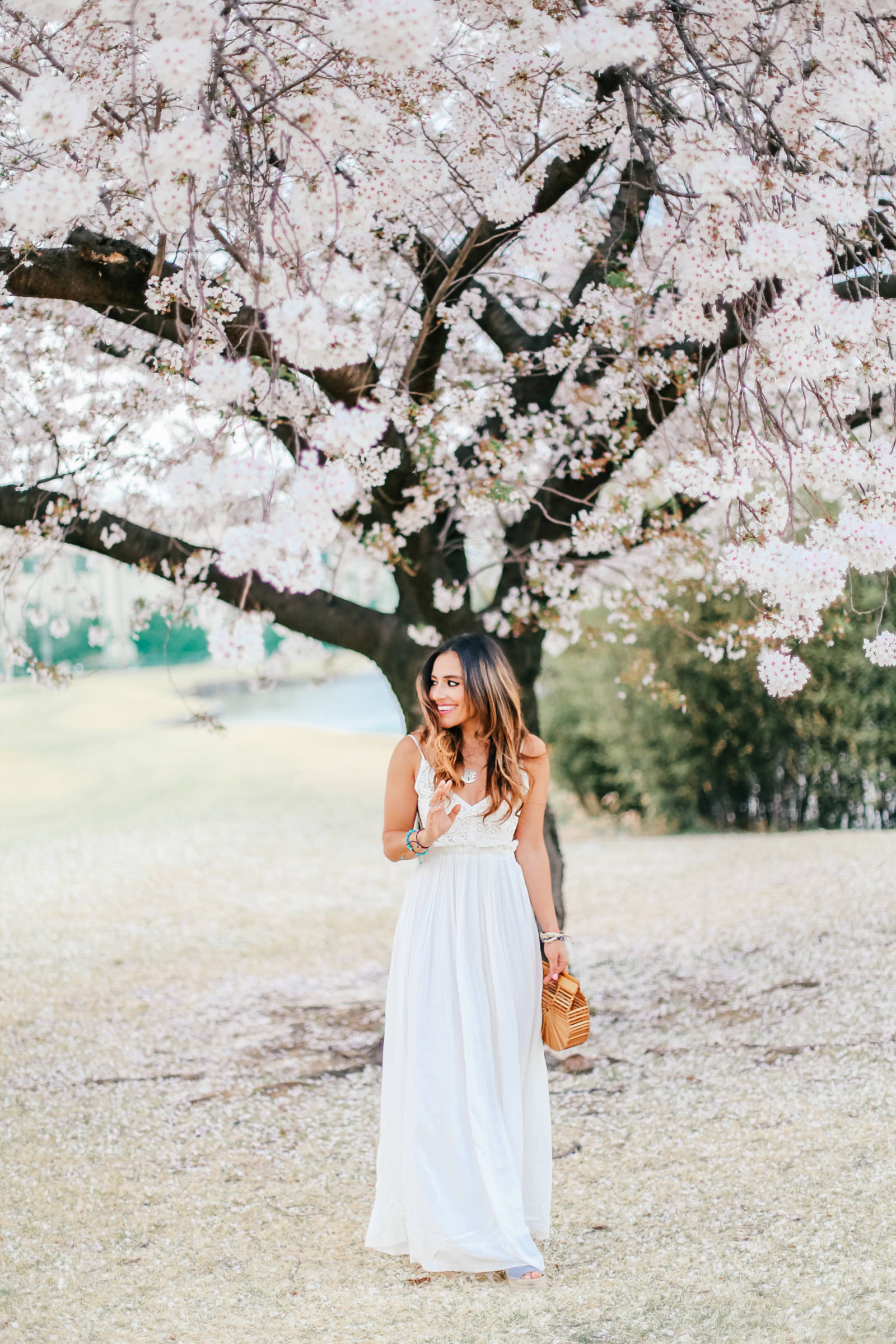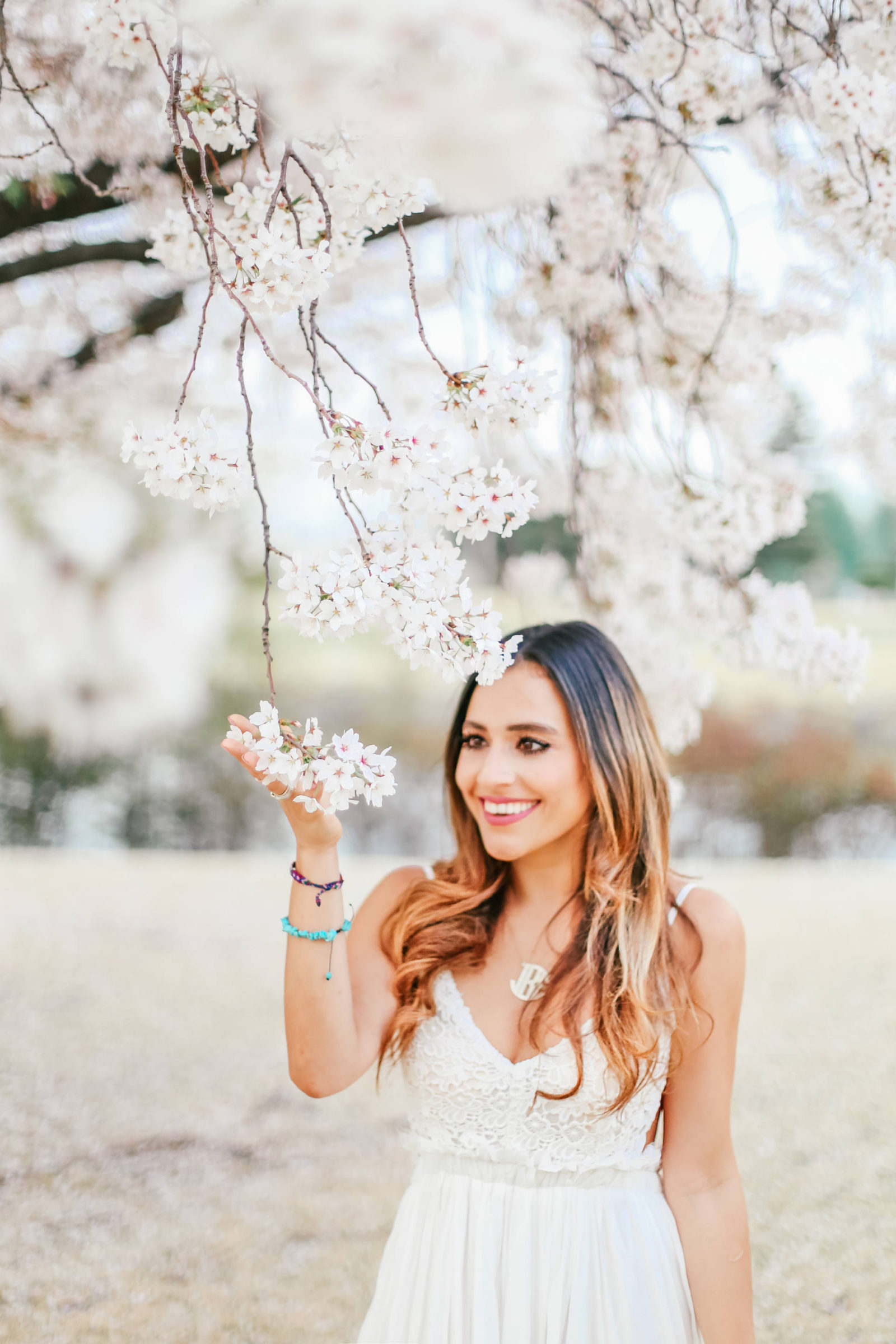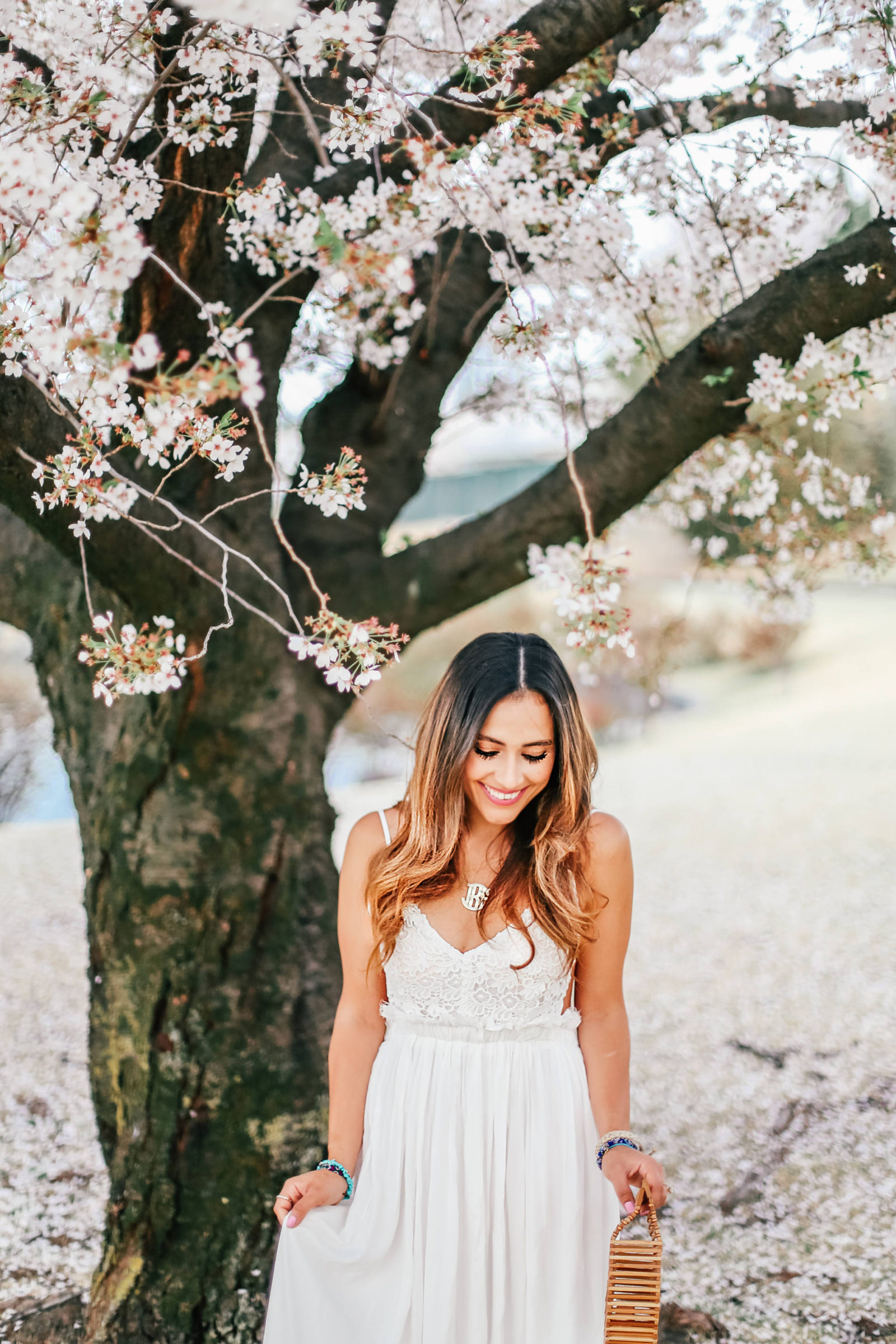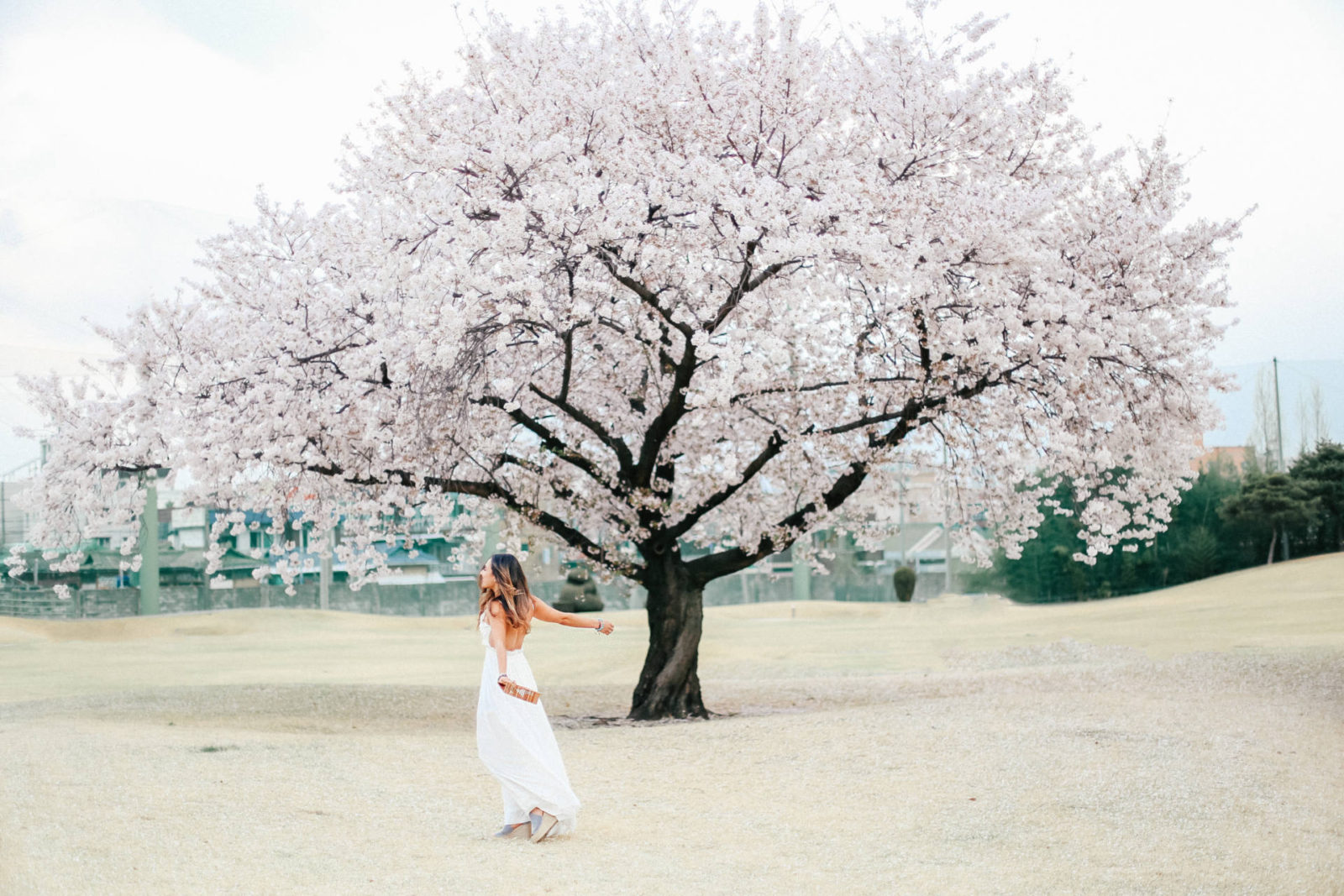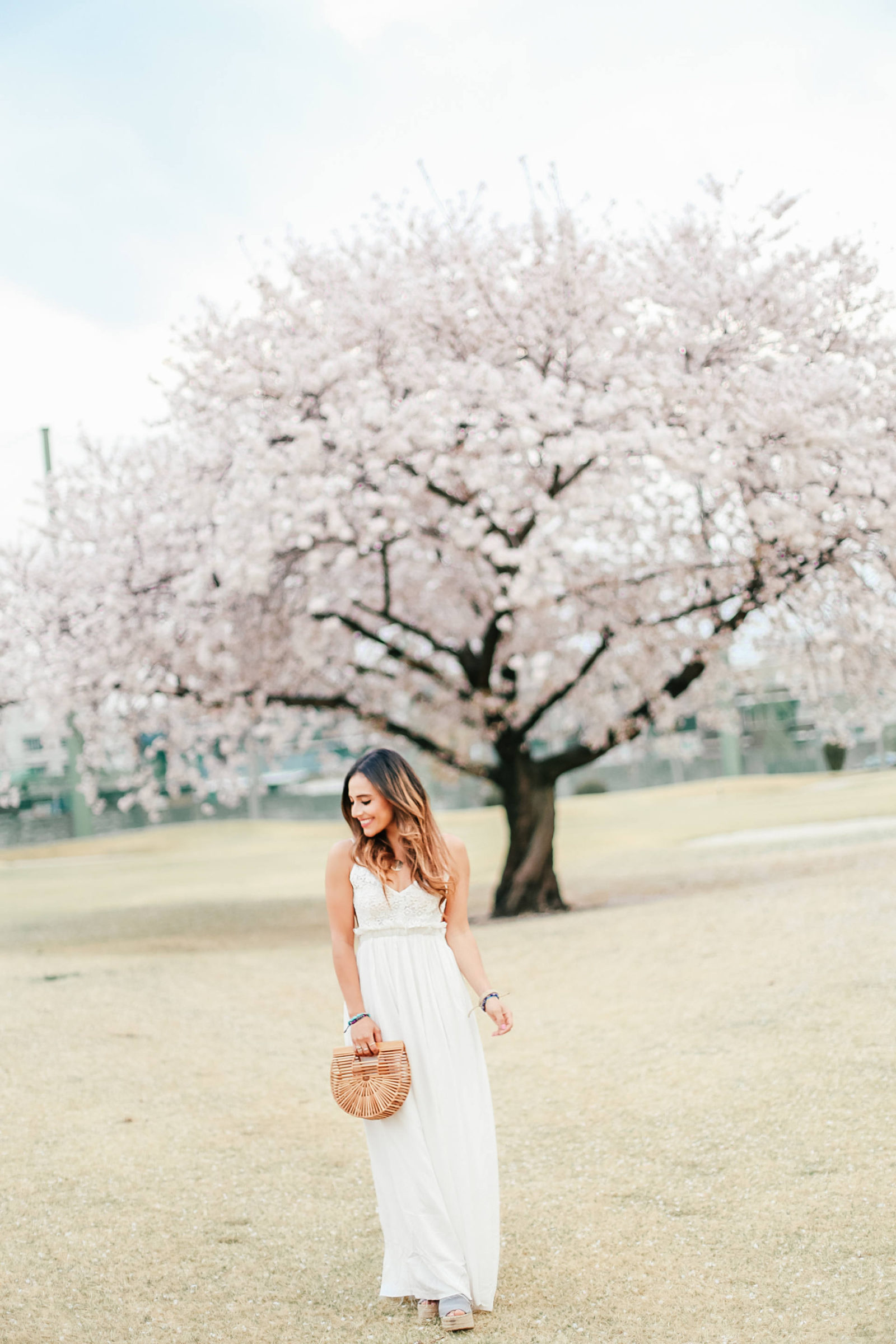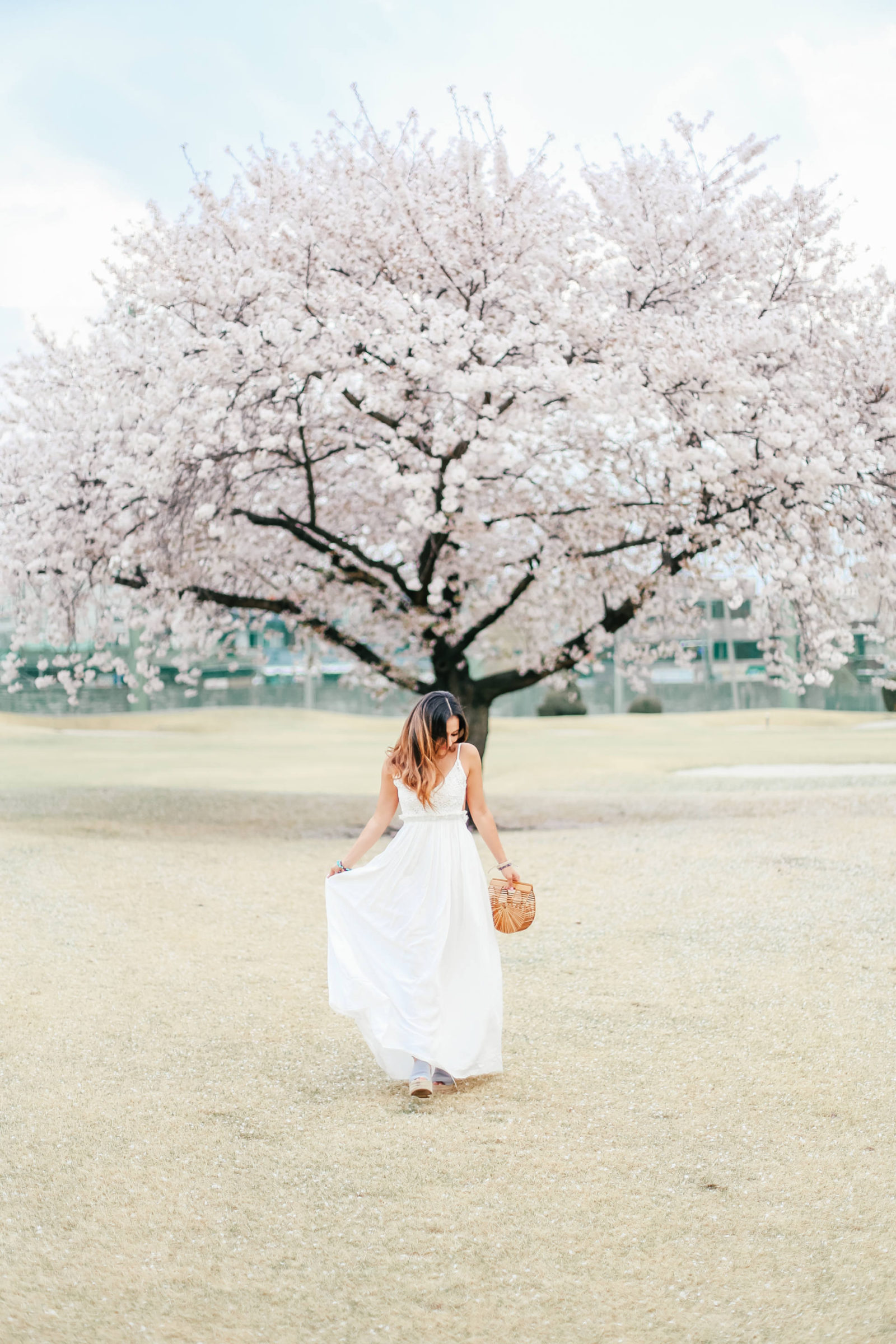 this was my first time ever seeing cherry blossoms and i can proudly say, they live up to the hype! the trees and ground were covered with what looked like snow, but felt like spring. does it get any better than that?! simply put, cherry blossoms are magical. so magical that if you blink, you'll miss them. the day after this photo was taken, we had one day of rain and that was sadly the end of cherry blossom season 2018. just like that, the cherry blossoms were washed off of the tree branches and onto the floor. so i'm thankful i spent the day prancing around in this gorgeous white, flowy maxi dress while staring in amazement at the wondrous cherry blossoms before mother nature swept them away.
this white maxi dress is an unbelievable price and worth every cent. fair warning, have a steamer handy because it wrinkles easy. but, once it's on, it's a show stopper. it has a beautiful open back which is one of my favorite features. it's sexy without being too revealing, just the perfect touch. the front has an intricate lace pattern with a cinched waist making this dress flattering on all body types. i'm wearing a size small and the dress fits perfectly. length wise, i'm around 5'4 and while wearing 4inch heels, the dress was just grazing the ground. if available, i probably would have opted for an xs. my normal sizing is xs/s so it runs TTS.
i opted for a pastel blue wedge (the linked pair are the same brand, but a slight darker shade than mine) to add a small pop of spring color and fun, but a nude or pastel pink color wedge would also suit this look well.
if you have cherry blossom trees in your neck of the woods, go outside and enjoy them! i'm still sitting here in awe at how short lived these little pieces of beautiful magic are!
shop this look

shop additional shoe options

xoxo | jasmine