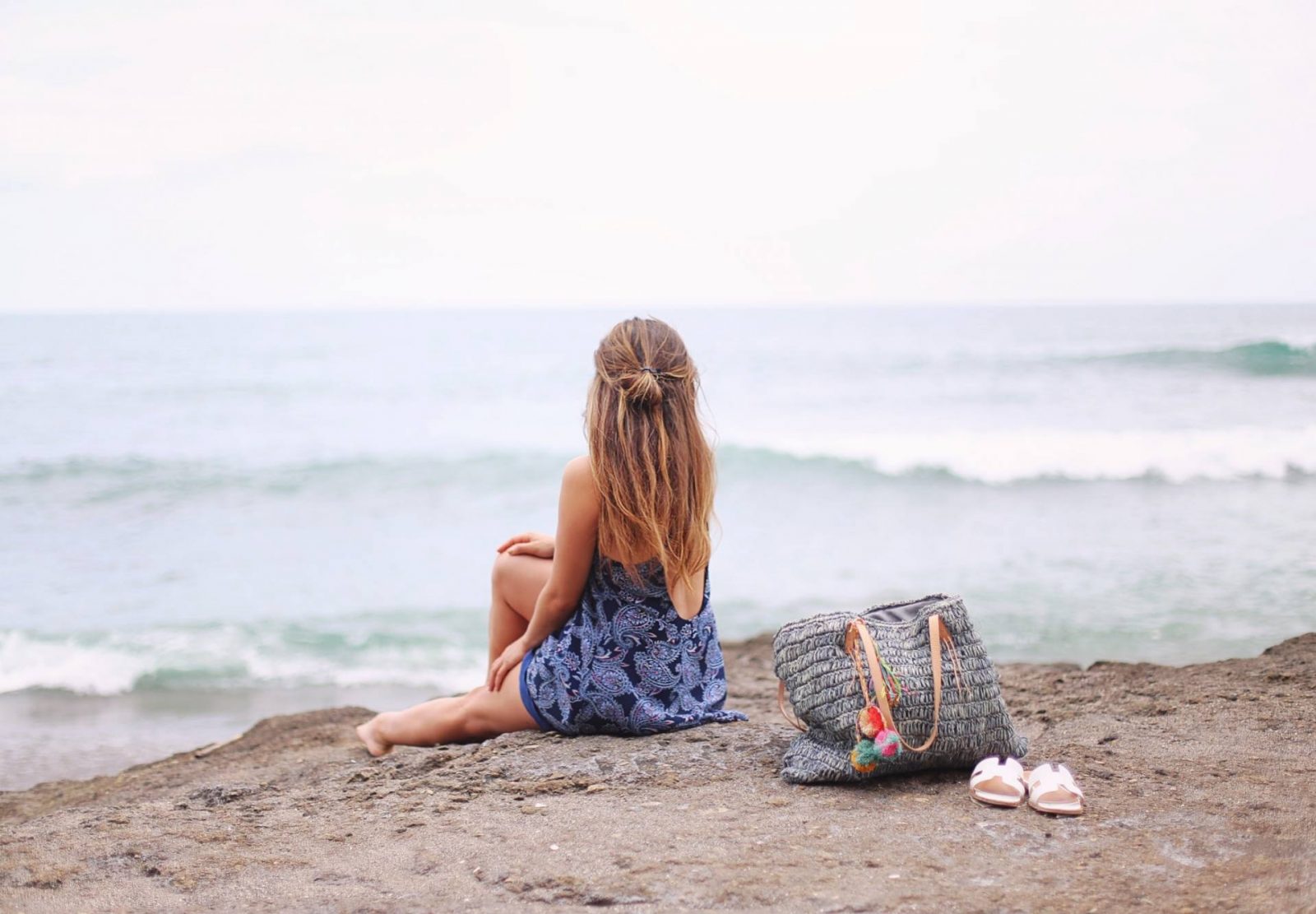 packing for any tropical destination is rather simple. stick to two rules and you will be good to go.
1. pack something breathable
and
2. pack something comfortable
it's truly as simple as that. you want to pack anything that allows for air flow, because when i say it gets hot in bali, i mean it gets hot and humid the moment you think about stepping foot outdoors. and well, nobody travels to bali with plans stay inside all day, so the heat and humidity is unavoidable. therefore, breathable and comfortable material it is.
i opted to pack flow-y dresses [they're great for taking pictures in], skirts [casual skirts], shorts, tanks and of course, beach wear. depending on what areas and sites you will be visiting, you do want to stay reasonably humble in attire. most areas in bali are relaxed and laid back on this, but if you are visiting a temple or holy place most will require shoulders and knees covered. [you can purchase or rent articles of clothing at most sites to cover required body areas].
below are my favorite picks to bring along to bali or any tropical destination you may find yourself visiting soon. you can click on any image to shop directly.
maxi dresses
bali is an adult playground with a photo-op at every corner. flow-y dresses will make any photo you take look instagram ready without even trying. however, they are not practical for every adventure you may embark upon while exploring. i wore a dress when i could and braved wearing one to the tegalang rice fields, all for the photo. it ended up pouring on us and walking around in a maxi dress was the last thing i wanted to do. but hey, girls gotta do what a girls gotta do.
click on any image to shop

skirts
packing a loose fit skirt is a great option to pair with a one piece bathing suit if you plan on seeking out a hidden waterfall or posting up by the beach somewhere. most are breathable and can also be paired with a tank that you can later re-wear with shorts. a great packing tip is to always pack pieces that you can wear in multiple ways. it saves luggage space which we all know is prime real estate!
click on any image to shop

shorts
this is just a given. my favorite kind of shorts are ones that have a loose fit [you'll thank me after being outside for 30 minutes or more] or ones that are made out of softer and more breathable material because well, they end up feeling like pajama shorts and who can complain about that!
click on any image to shop

tanks and tops
this is another given. i would go for tank tops and t-shirts that are breathable and versatile. like i mentioned before, if you pack a top that could go with both a pair of shorts and a skirt, then that saves you luggage space which leaves you room to do a little bali souvenir shopping. 😉
click on any image to shop

cover ups and bathing suits
find your favorite bathing suit and pack it! if you plan on doing a little sun bathing and lounging around, you can pack whatever suit you feel is best. if you plan on jumping into waterfalls and hiking around, i would opt for a suit with support and lots of comfort. i personally, pick a suit by how it ties. i am rather picky about bathingsuits that have a tie behind the neck. if i tie them too tight, i get a neck sore and if i tie them too loose, well.. the girls end up giving everyone a show. so, unless the suit provides extreme comfort, i typically lean towards suits with straps.
one-piece bathing suits are a great option to bring because they can double up as a top worn with jeans and/or your skirt. aka, more luggage space, aka more bali shopping!
cover ups can also double up as a dress/day outfit. i highly recommend packing a cover up that you would feel comfortable sitting in a casual lunch spot in. that way you can make the most out of your beach day.
click on any image to shop

wishing you the best time on your next tropical vacation!
xoxo | jasmine
*please note, this is a free site to all users. in order to keep it running, affiliate links are used throughout the site. so stick around a while and be sure to check out all the great ready to shop items!