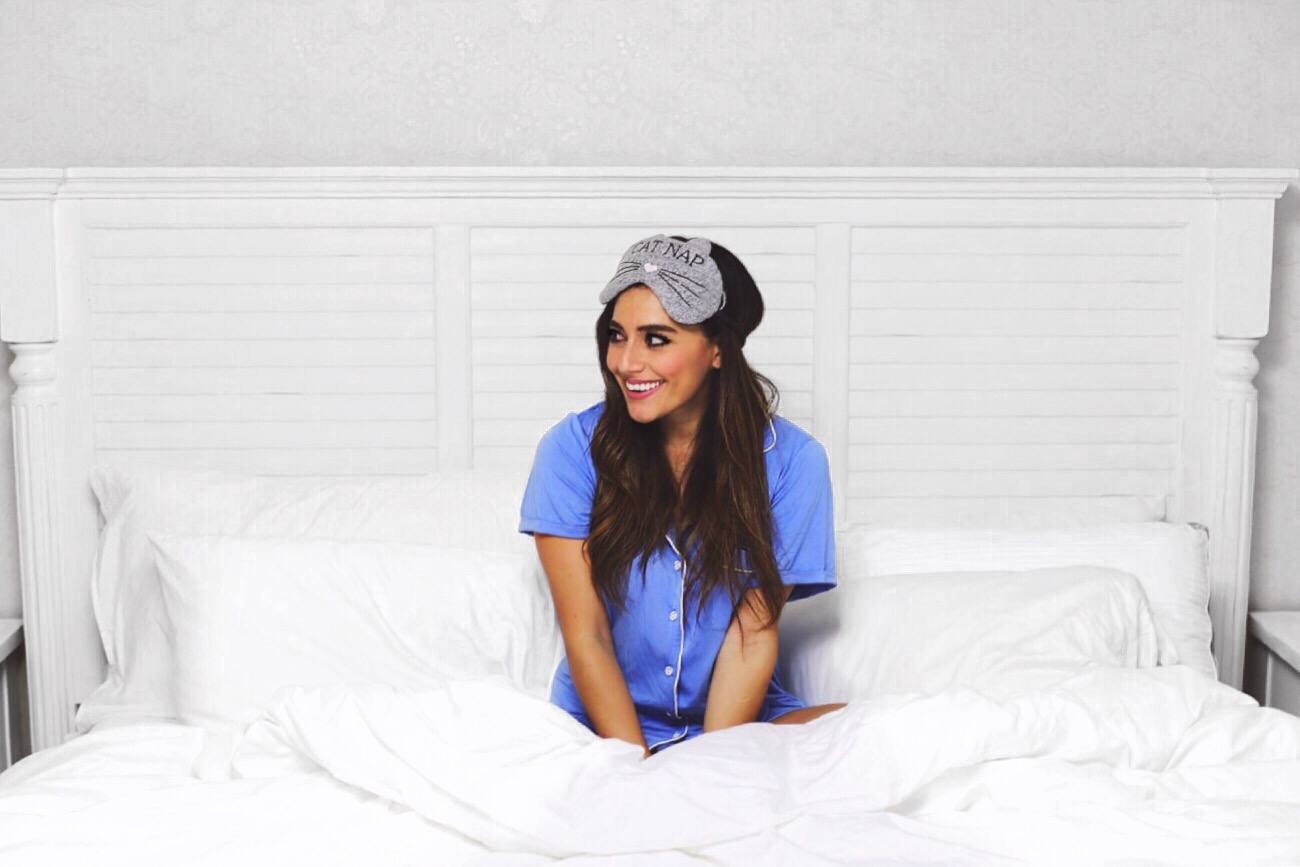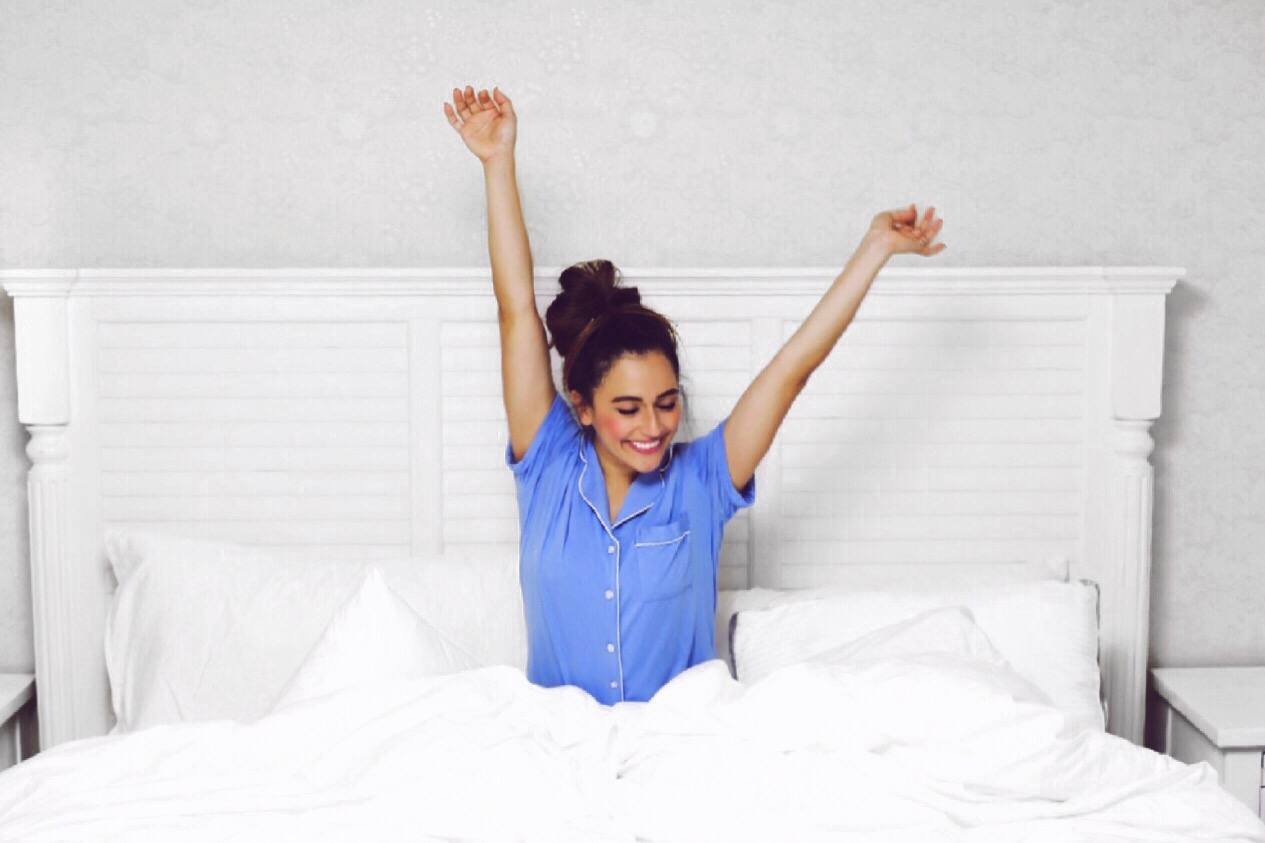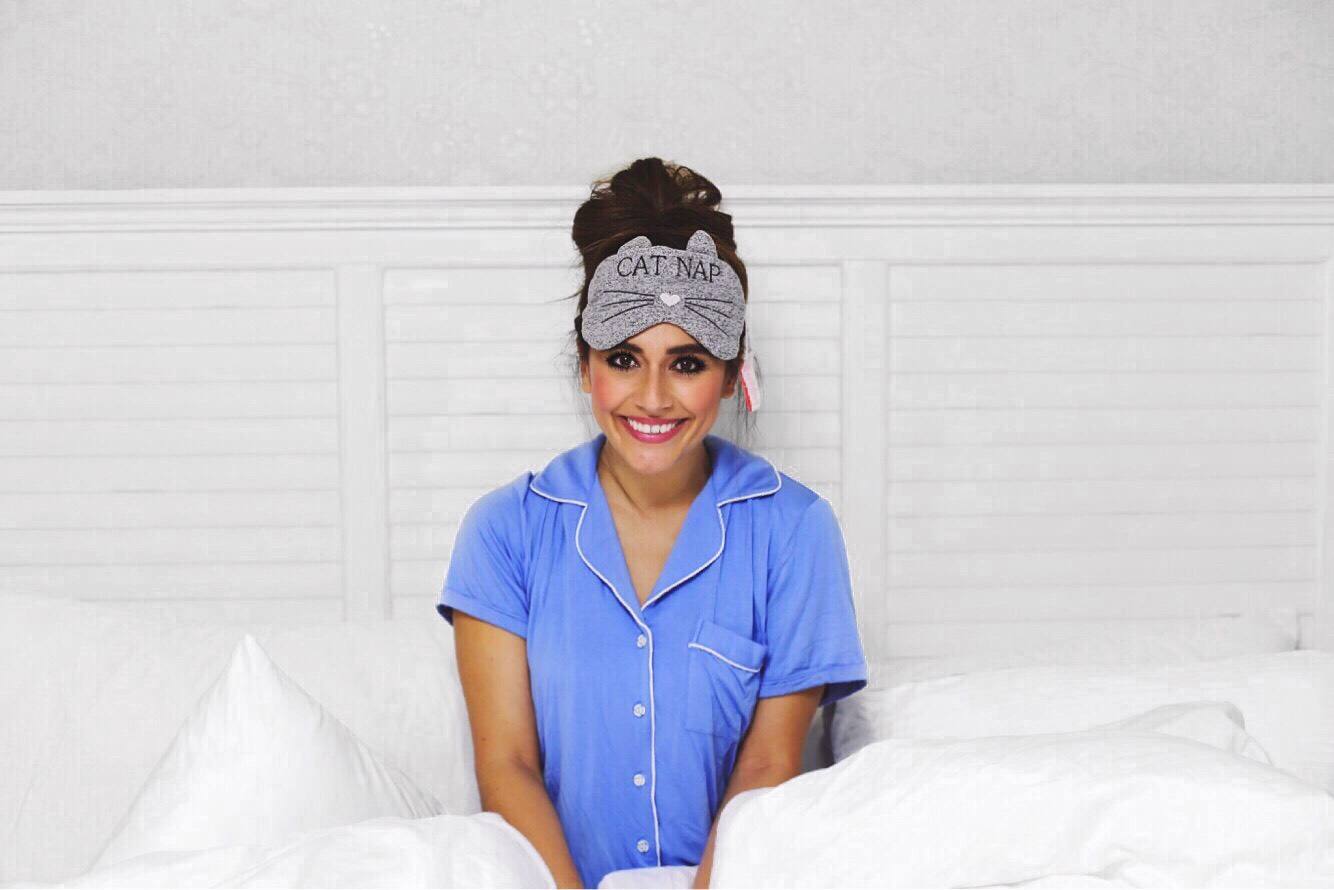 with the numerous moves and hotel stays i have had the past year and a half, i found myself struggling to sleep at night. when i finally did fall asleep, i woke up feeling unrested. this is not the way anyone wants to start their day. and h e l l o, a girl needs her beauty sleep. after trying every trick in the book, i found the 9 tips below to be most helpful at getting a good night's rest.
take a hot bath
this is one of my favorite things to do before bed. the warm bath water relaxes your body and muscles and helps you enter that groggy state right before bed. your body temperature rises as you lay in the warm water, so make sure to leave a little bit of time after your bath to allow your body to cool down and be in the ideal state to fall asleep.
skip late night snacks
the sugar and calories in late night snacks may be keeping you up at night. calories are essentially energy. you want your energy to wind down before bed, instead of wind up. if you feel you are hungry, try having a cup of warm tea instead. be sure to leave enough time to use the restroom before bed, so you are not disrupting your sleep cycle with having to get up in the middle of the night. 1-2 hours prior to bed is as close as i would cut it.
you can avoid the urge to snack all together by eating a colorful dinner filled with veggies and a light protein about 4-5 hours before bed. having a well balanced dinner will help prevent late night hunger pangs.

charge your phone in another room
having electronics in your bedroom is a major no-no. that goes for laptops, ipads, reading devices and cell phones. screen lights trick your brain into thinking it's daytime. this may cause troubles when it comes time to fall asleep. it also prevents you from feeling the need to answer any messages, e-mails, or social media updates that may stimulate your mind prior to bed. we all do it and we all know we shouldn't. charging your phone in another room is a great way to finally take action and make moves towards a healthier you.
invest in your bed/bedding
think about it. what is the one place you spend most of your time? your bed! you may [hopefully] not be awake for most of that time, but a good chunk of your life is spent sleeping. mattresses and bedding are items that last a good while. my husband and i have spent many nights in hotels recently and neither of us were sleeping well. we finally got to move into our home and unwrap our tuft and needle mattress and brooklinen bedding and it was a game changer. we are now sleeping like babies. if you're in the market for new bedding and or a mattress, i can't say enough good things about both of them. they're a match made in heaven. jumping into bed has become one of the most relaxing and enjoyable parts of our day. [as it should be.]

hang out in a room other than your bedroom 1-2 hours prior to bed
according to my doctor, and many studies, the bedroom should be used for sleep and sex only. that's right, i said it! but really, your bedroom should be your designated place of rest. you wouldn't be comfortable sleeping in your office, would you? this goes for reading a book in bed, watching late night TV, crossword puzzles, whatever it may be, consider it a no-no. leave your bed as a sleep [or sex] zone only. your body will feel relaxed and ready for bed upon entering your room, which is exactly how you want to feel before bed.
add scents that relax the mind and body to your room
my personal favorite bedtime scents are lavender or chamomile. i use lavender essential oils before bed. i rub some on my wrists and behind my ears about 30 minutes prior to bedtime. it works like a charm every time. the aromas help calm and relax the body. this will get you and your body in the perfect state to get a good night's rest.
if essential oils are not for you, i recommend trying non-heated infusers, a room spray, or wall plug-in. [if using a wall plug-in, i recommend either turning the scent meter up before bed, or completely unplugging during the day and plug-in 1-2 hours before bed]. you want to avoid using candles before bed because you don't ever want to fall asleep with a lit candle.

try going sleep at the same time every night
we've all heard it. our bodies like routine. [but not for everything]. try going to bed and waking up around the same time every evening and morning. this will help get your body used to bed time. sounds simple and basic, but sometimes we need the reminder. [i know i sure do!]
turn on a fan
using a fan serves two great purposes. first, our body temperature rises as we sleep. one of the reasons for tossing and turning throughout the night is that we become too hot. this could lead to interruptions in your sleep cycle with you waking up in the middle of the night.
fans help keep you cool throughout the night and help minimize sleep interruptions. [if it initially is too chilly for you, throw on a pair of socks to help keep your feet warm.]
second, a fan's white noise helps drown out any other surrounding noise that you may be focusing on. as a light sleeper, i tend to hear every creak and cranny happening around me. having white noise helps distract your mind from noises that may be keeping you awake. it works wonders for me. a noise machine or playing music at low volumes work as well.

exercise
getting exercise, whether it is going out for a walk, run or hitting the gym, is said to help you get a better night's rest. exercise increases your body's temperature. the drop in body temperature post exercise may promote better sleep. some experts even say exercise helps reset the sleep cycle. exercise has also been linked to helping decrease symptoms of anxiety and depression. both which may cause insomnia and may be keeping you awake at night.
shop my favorite pjs


xoxo | jasmine