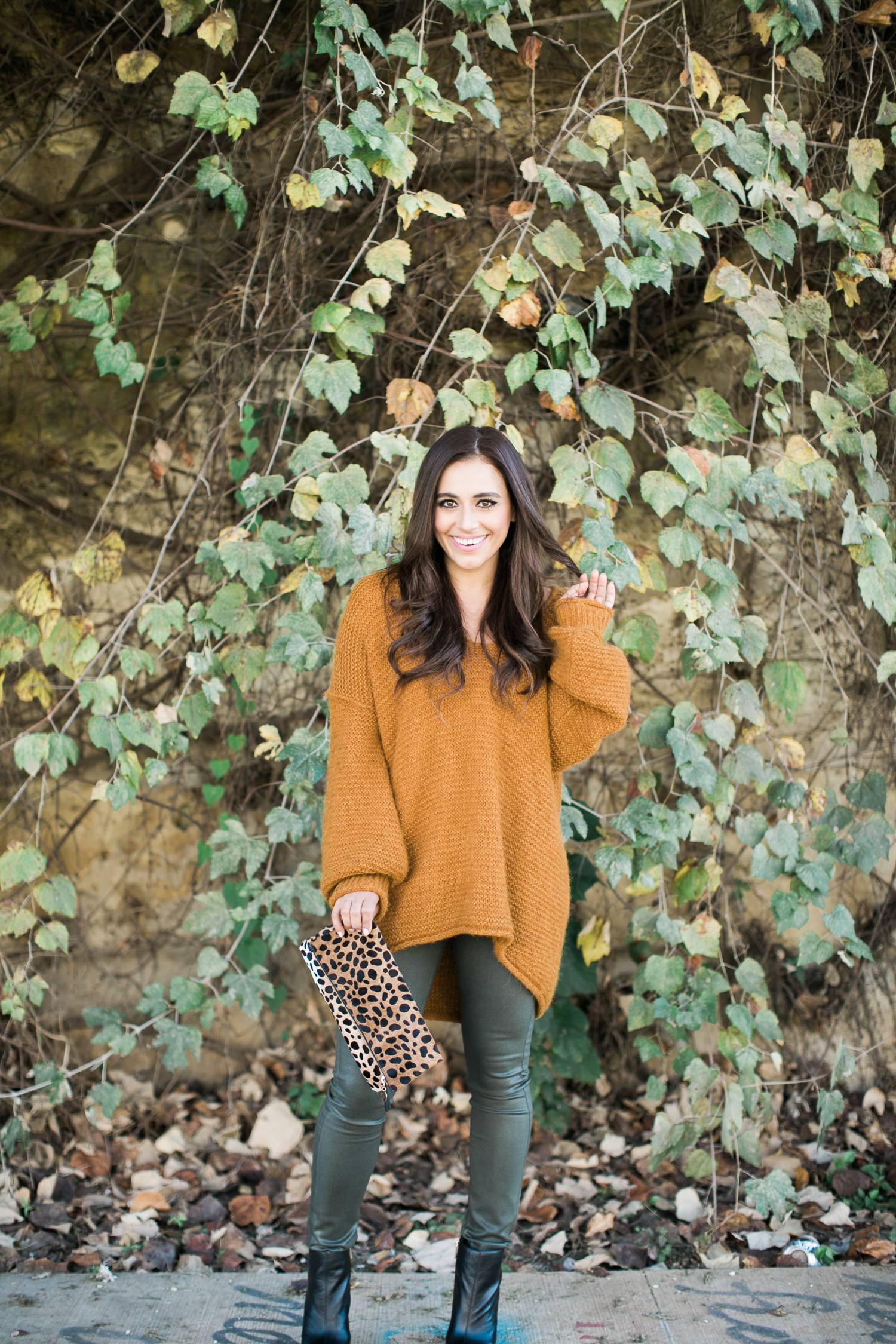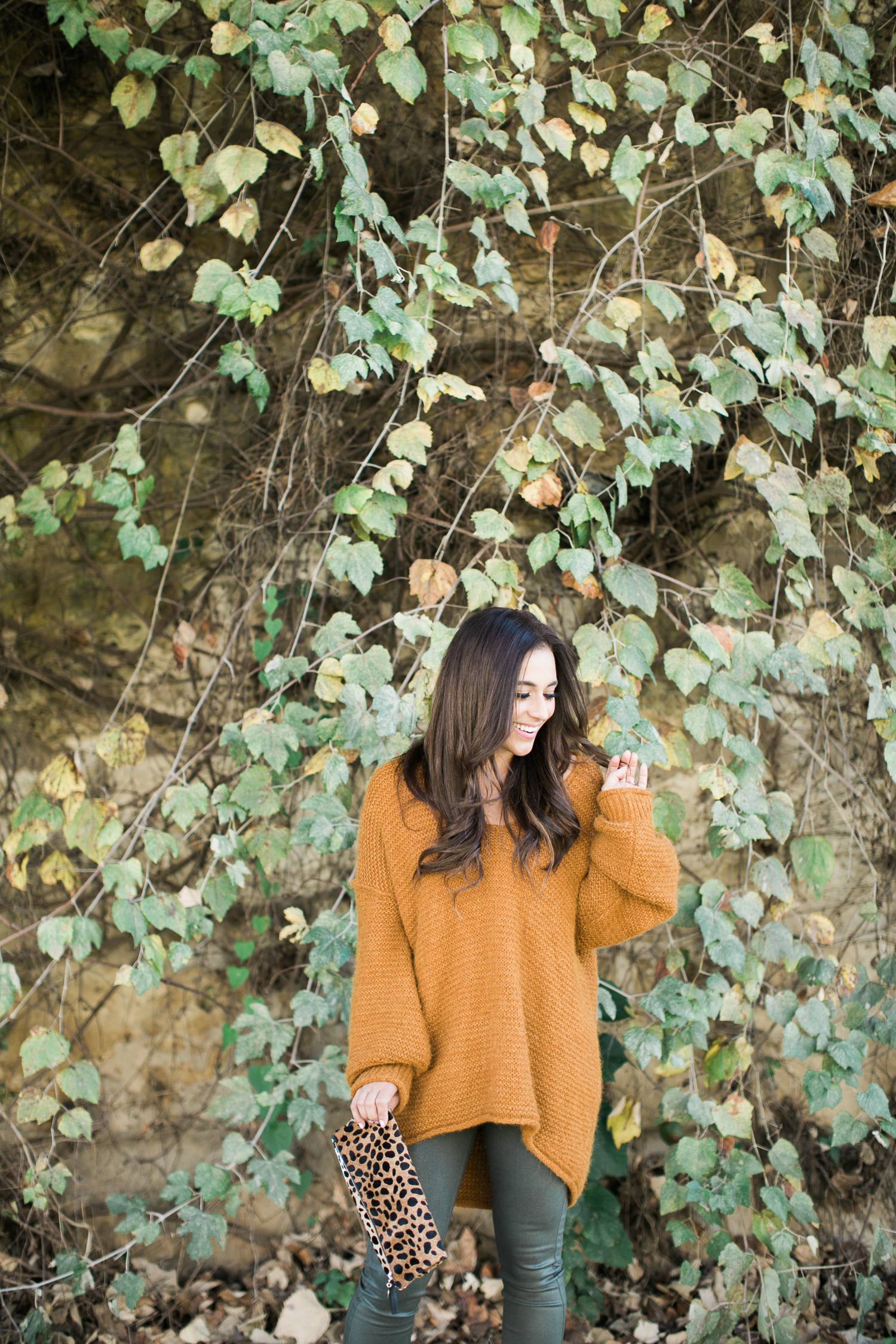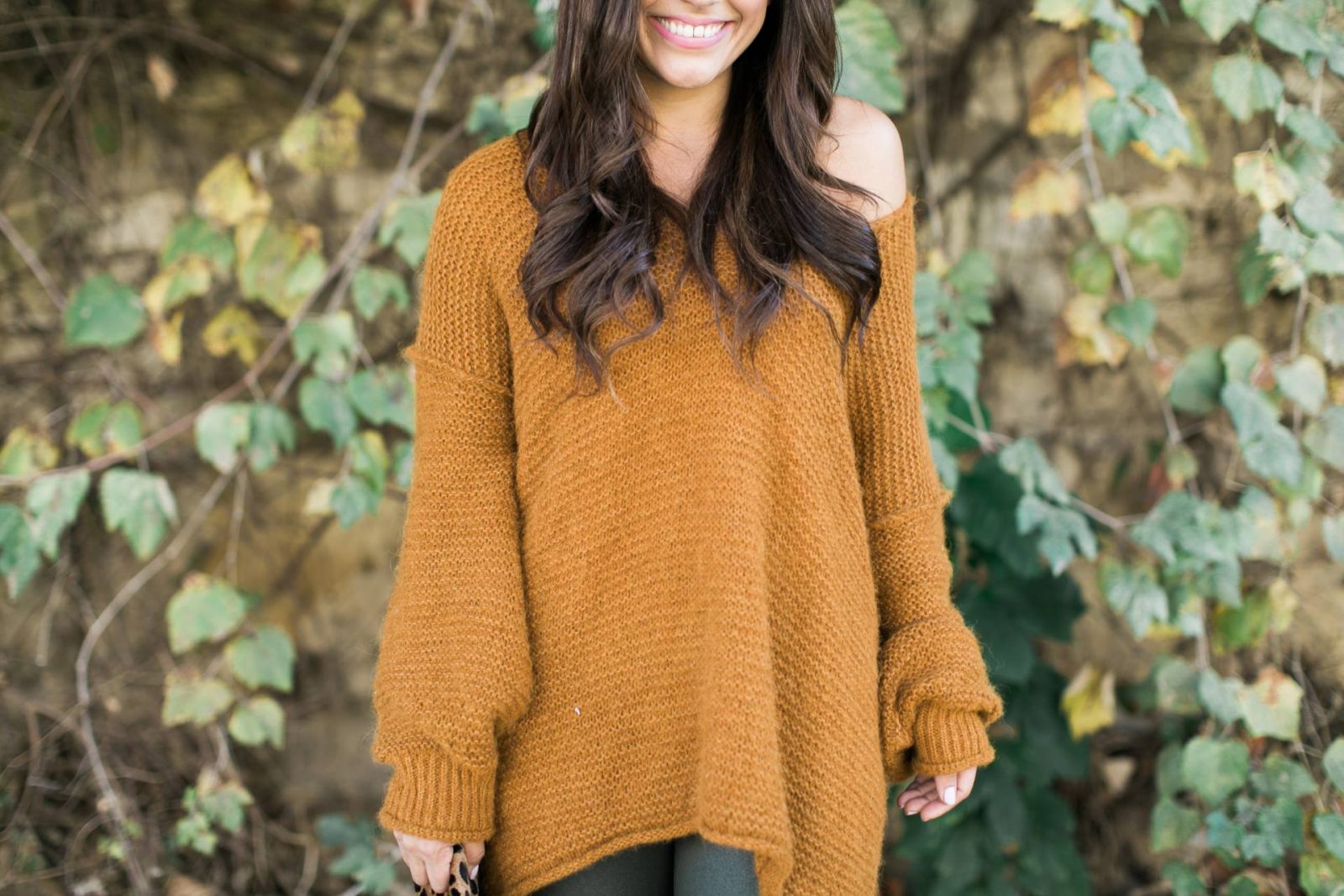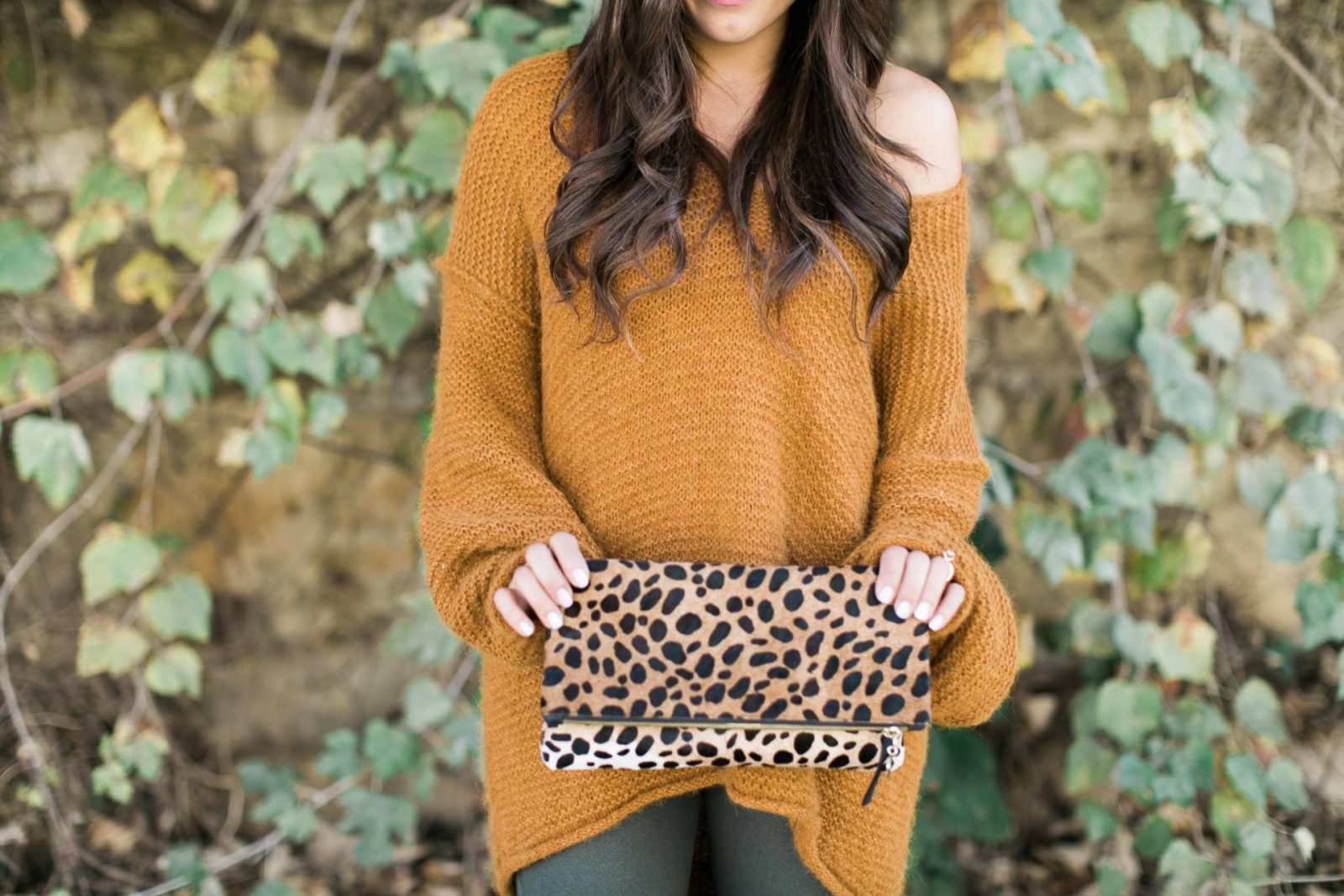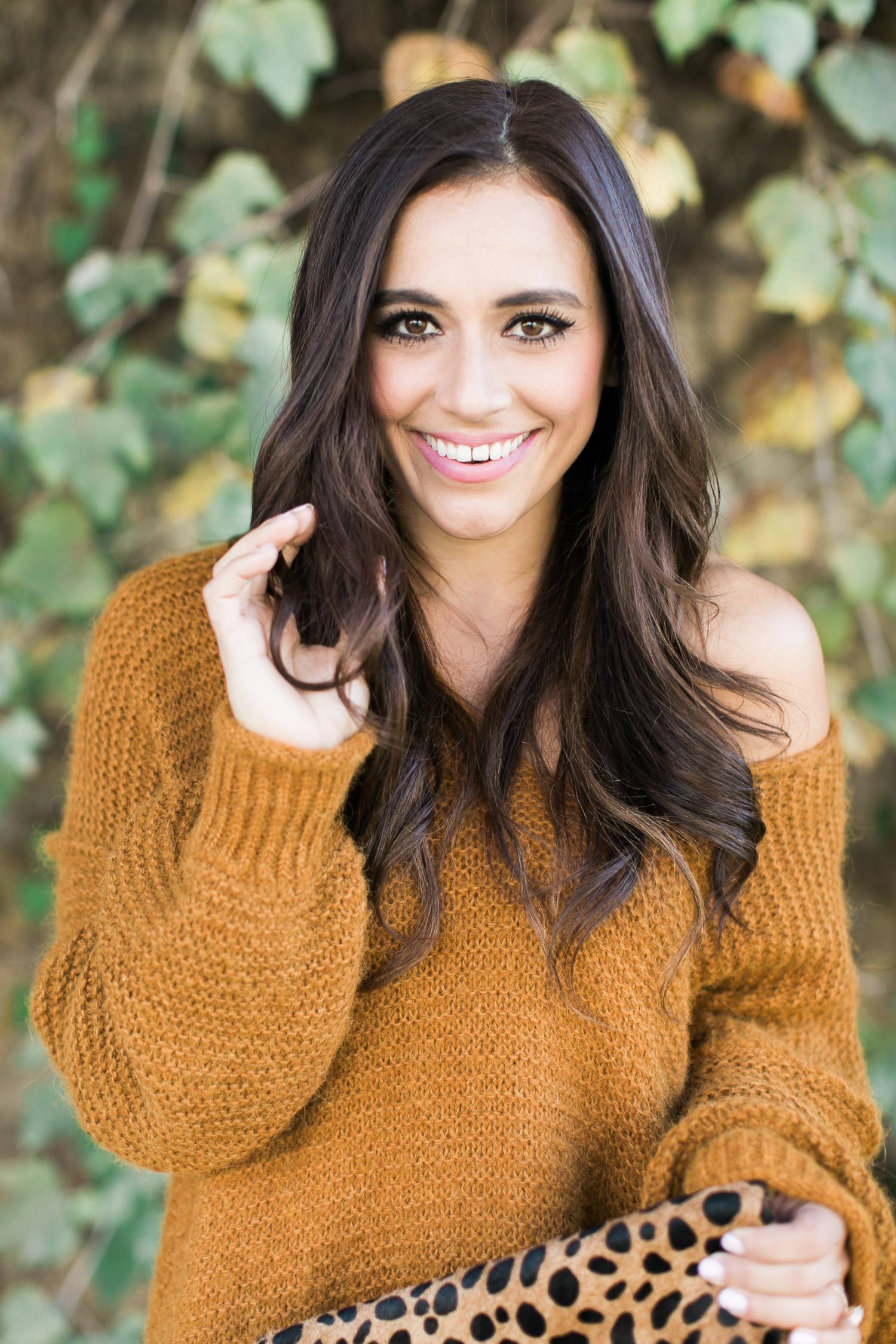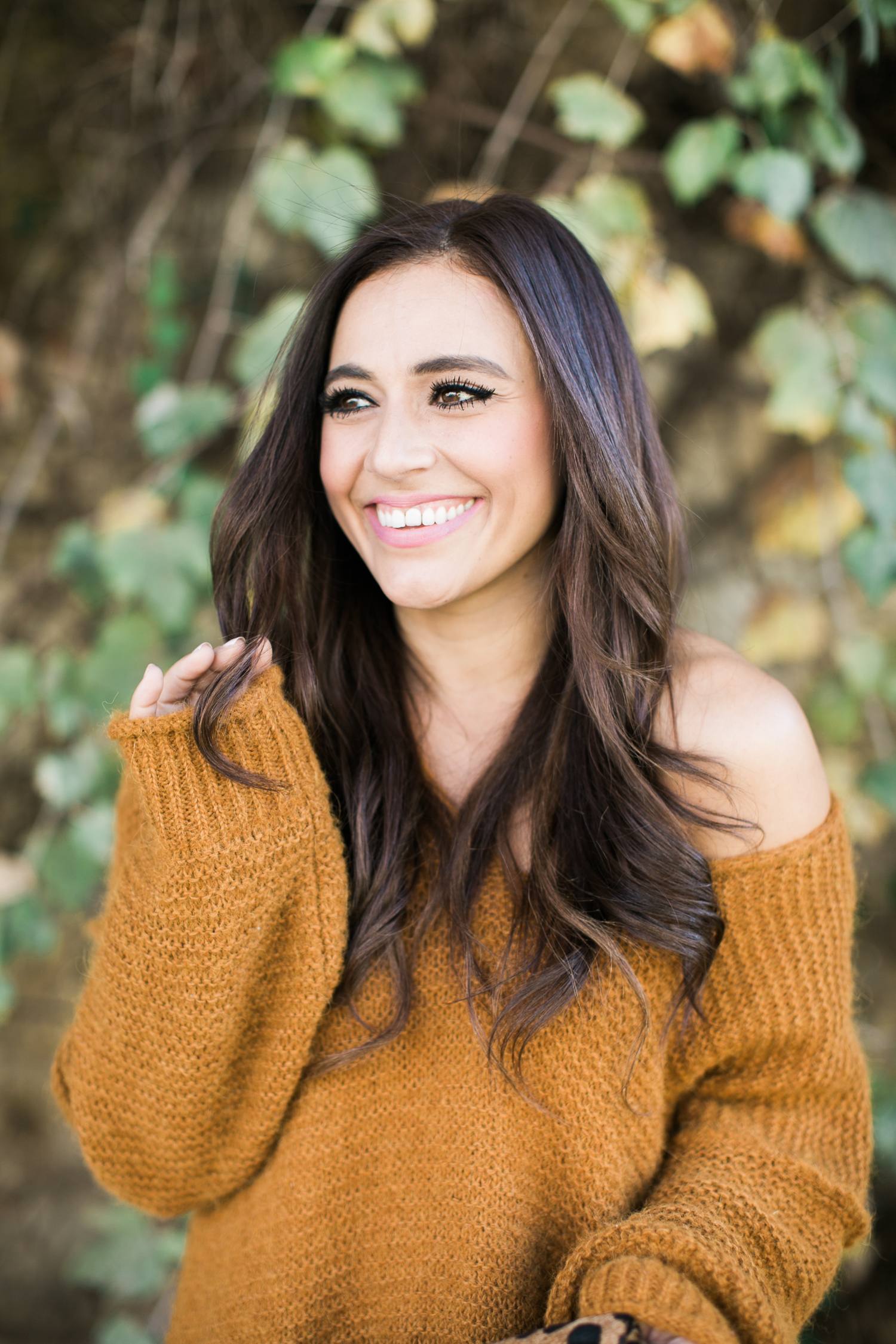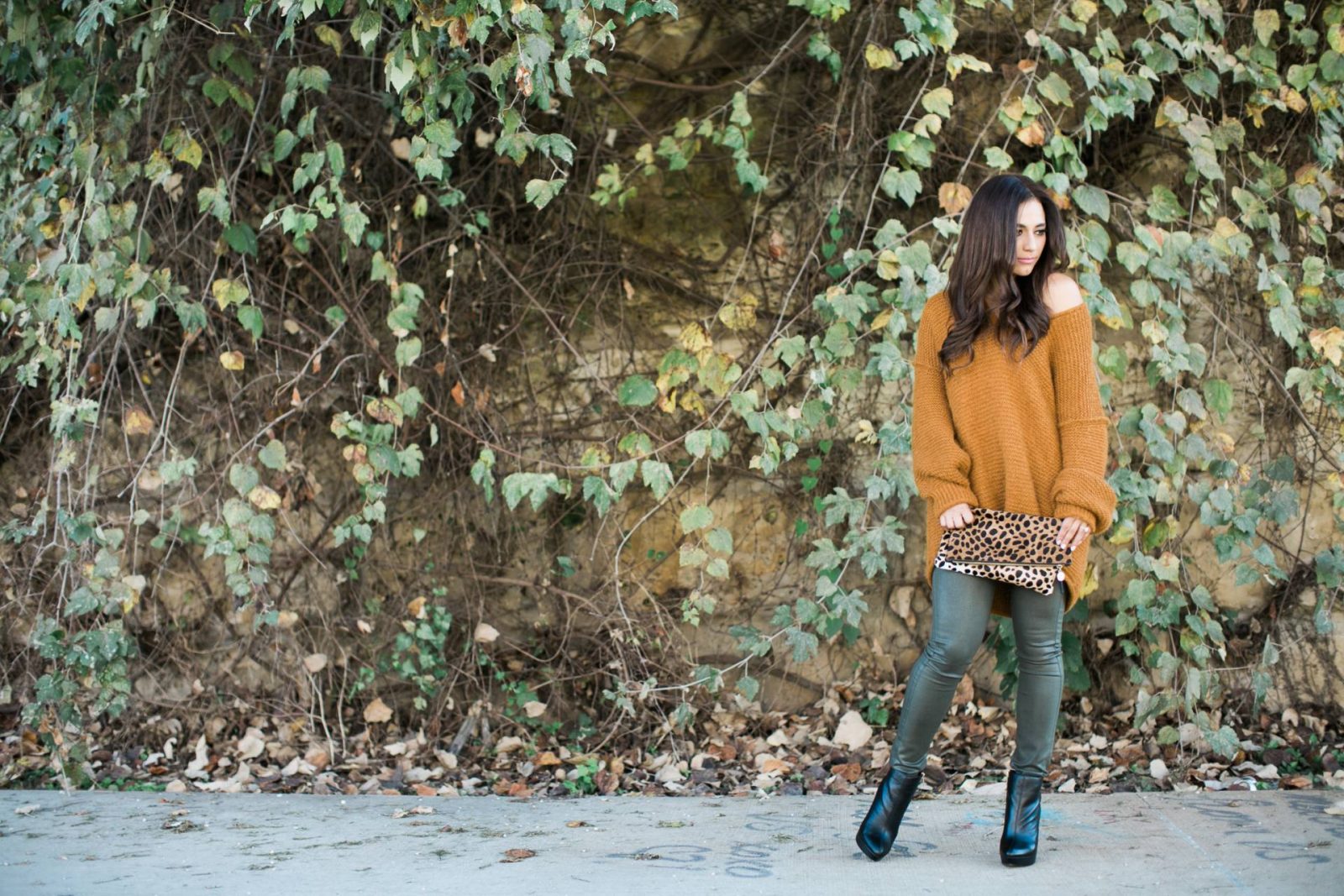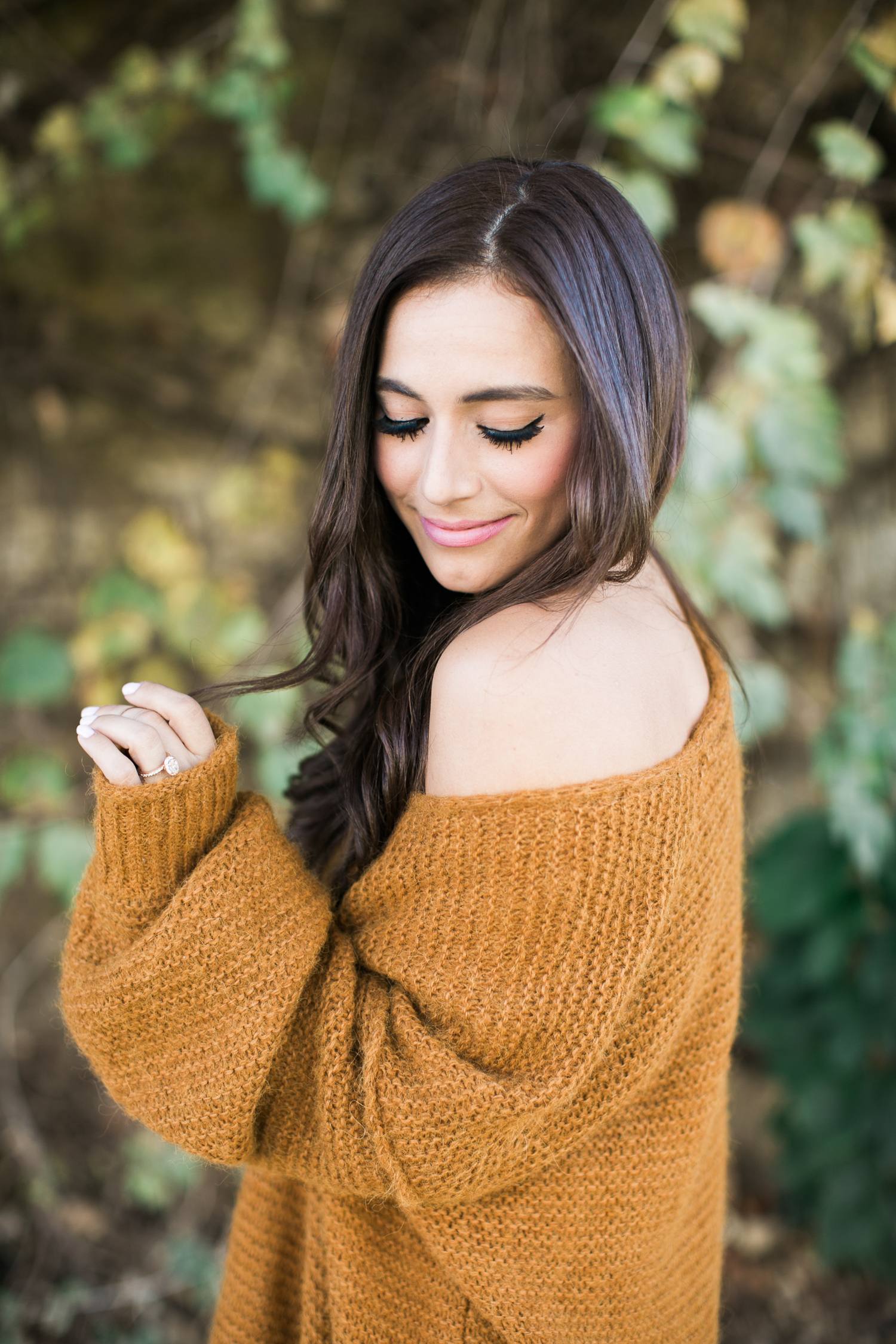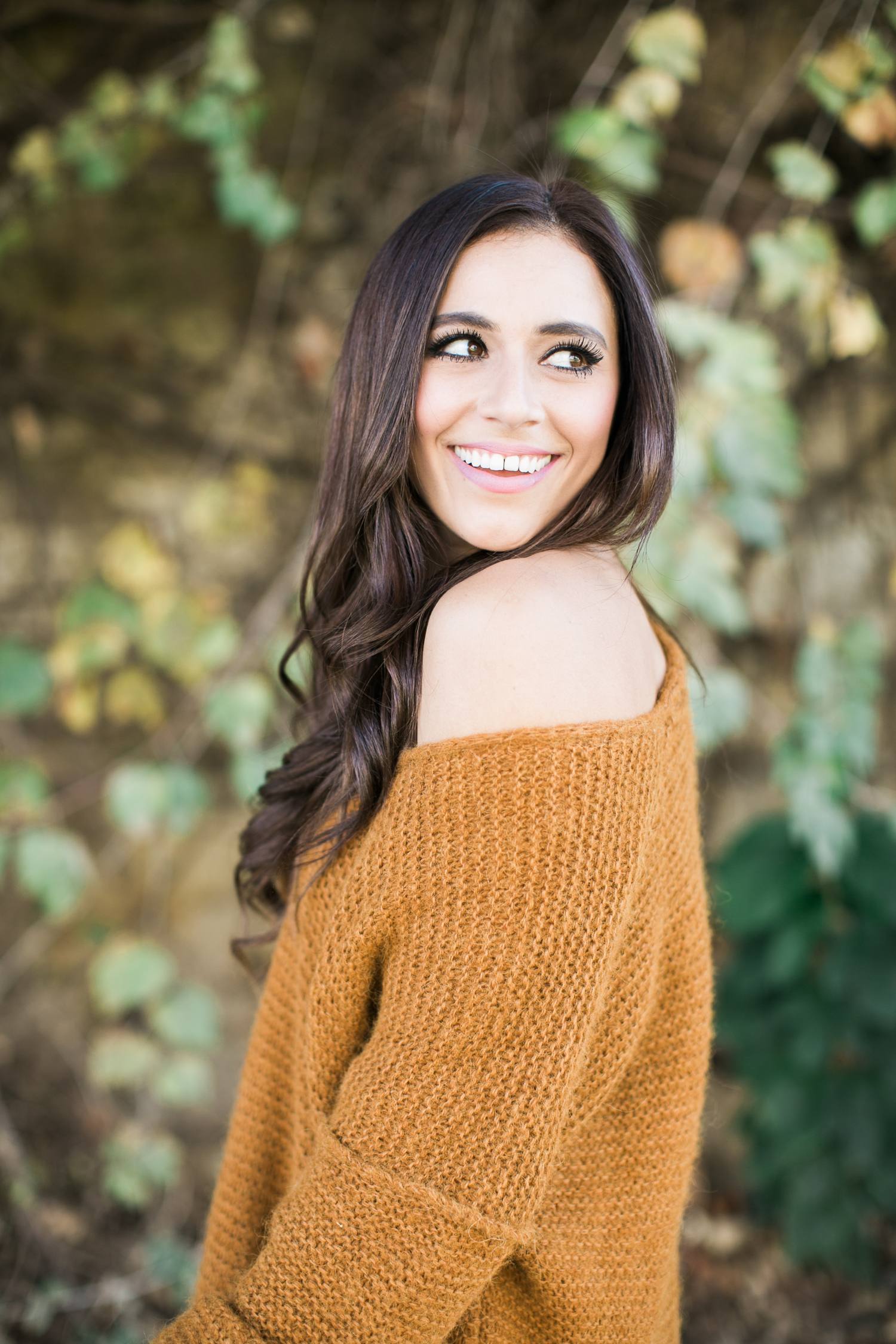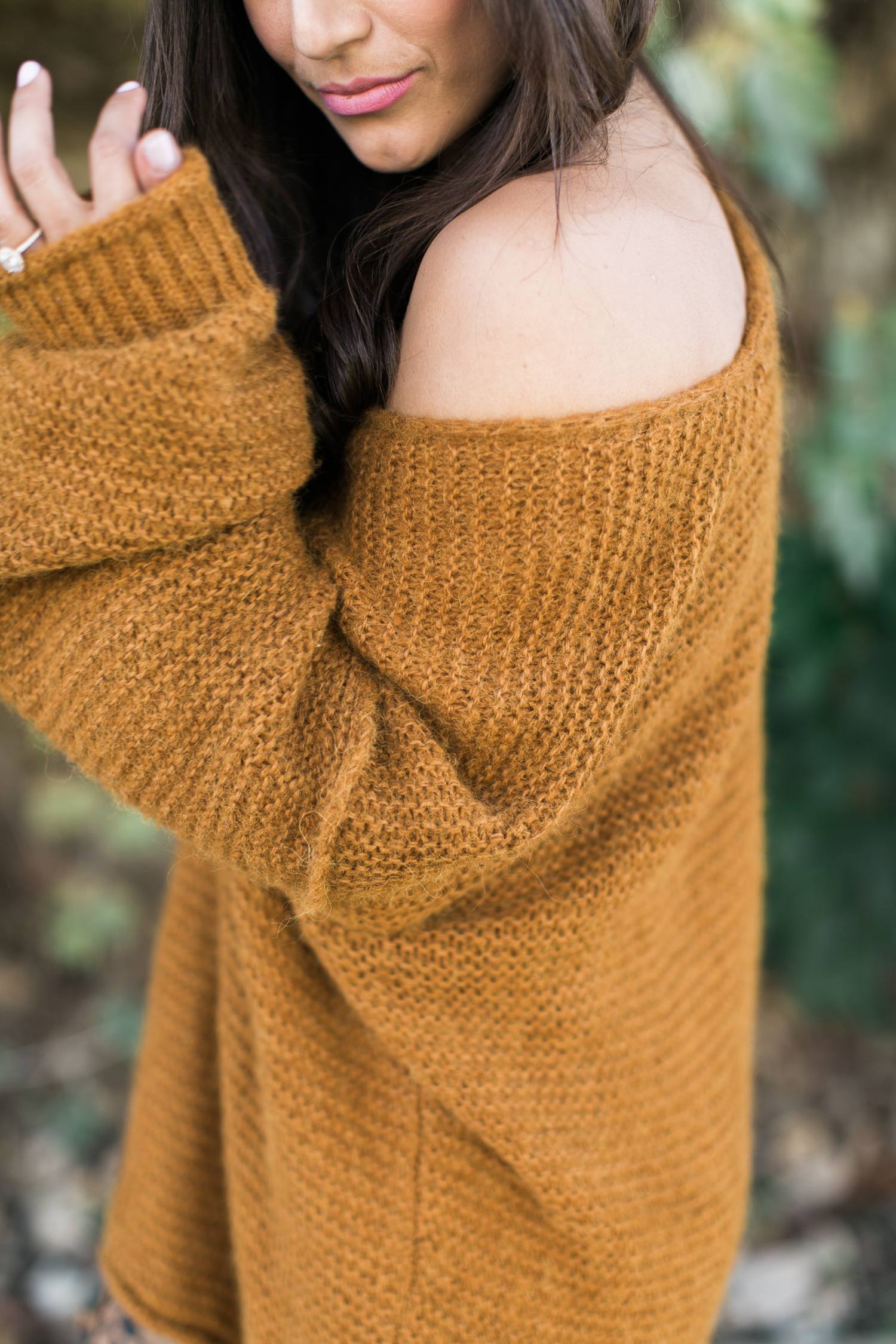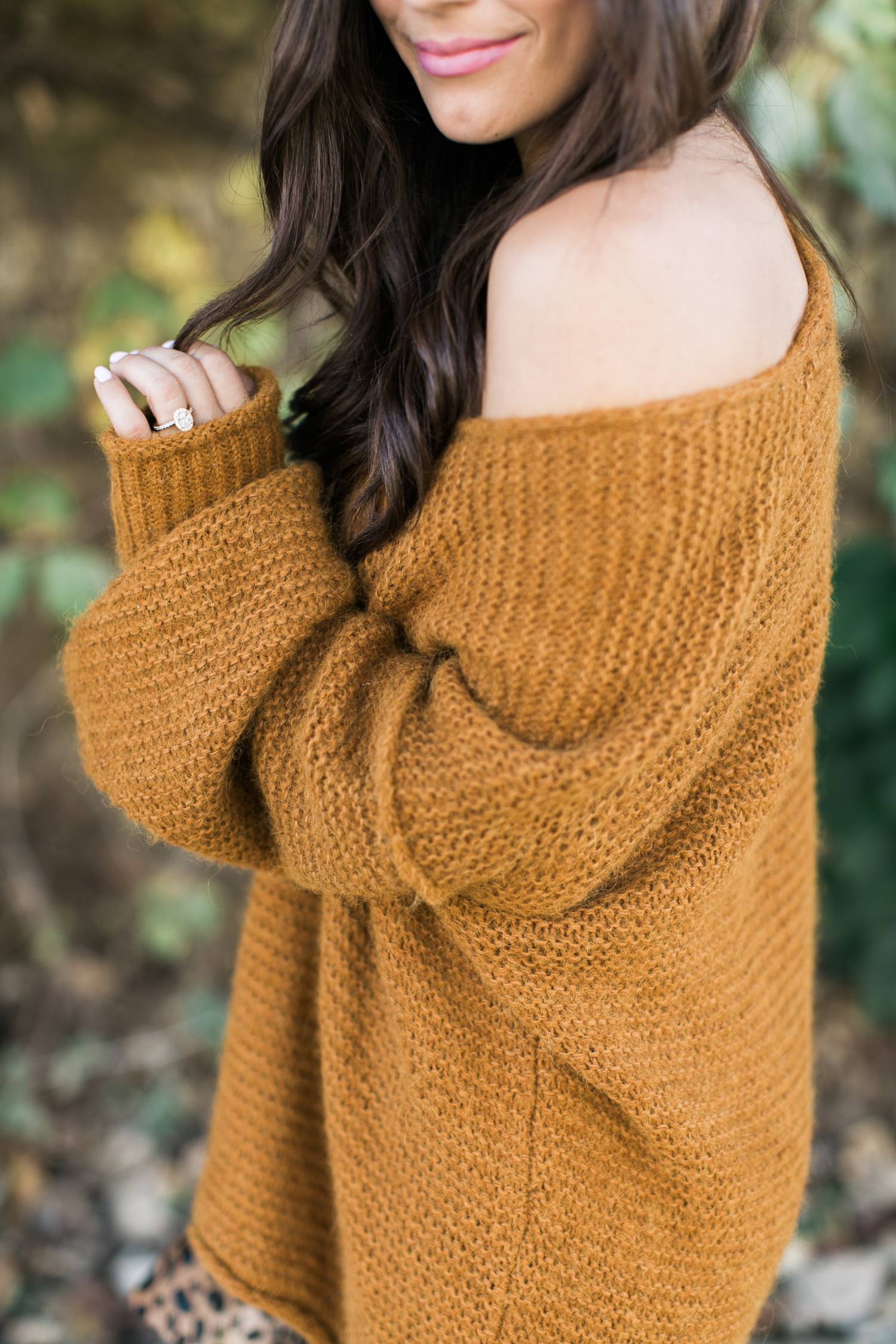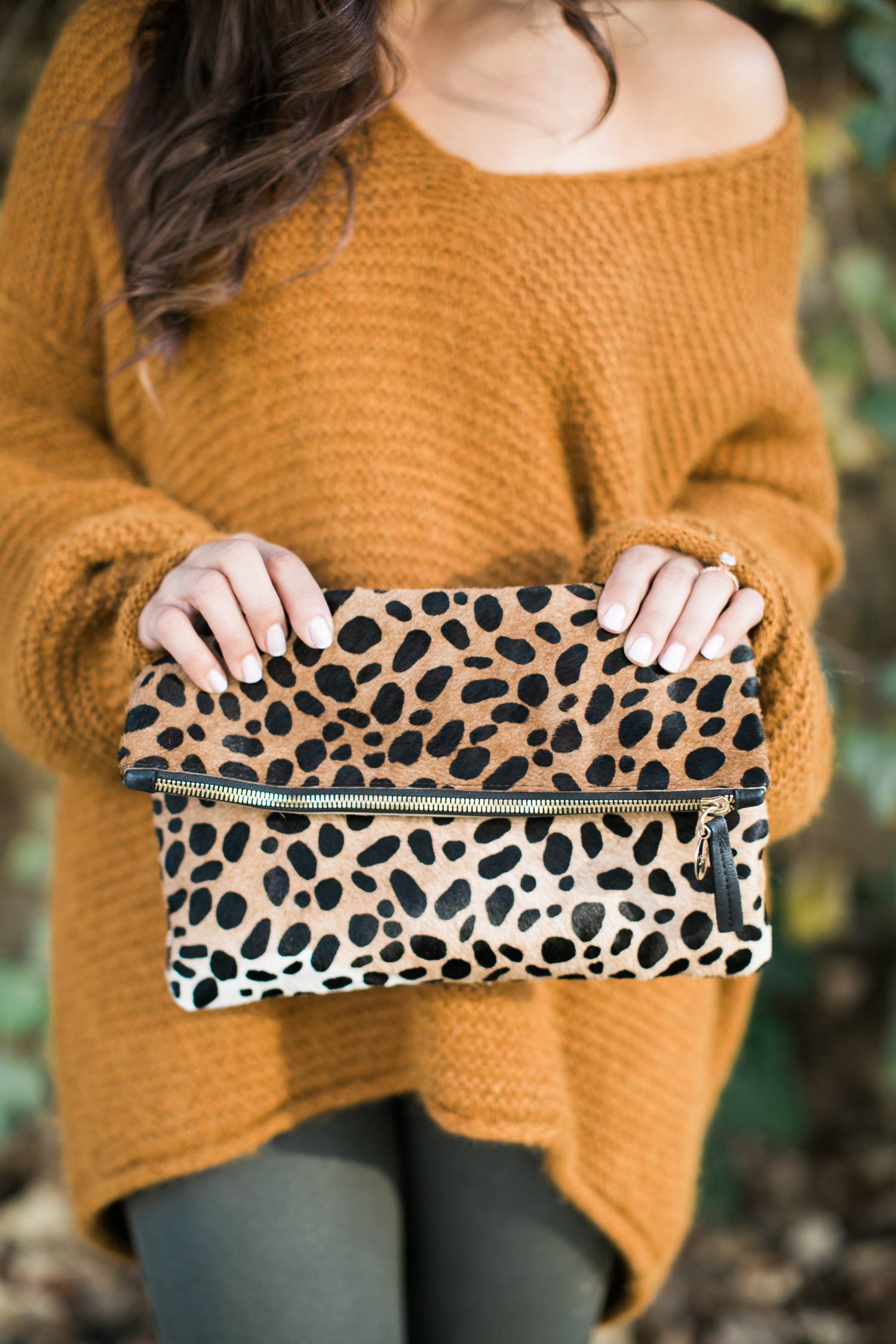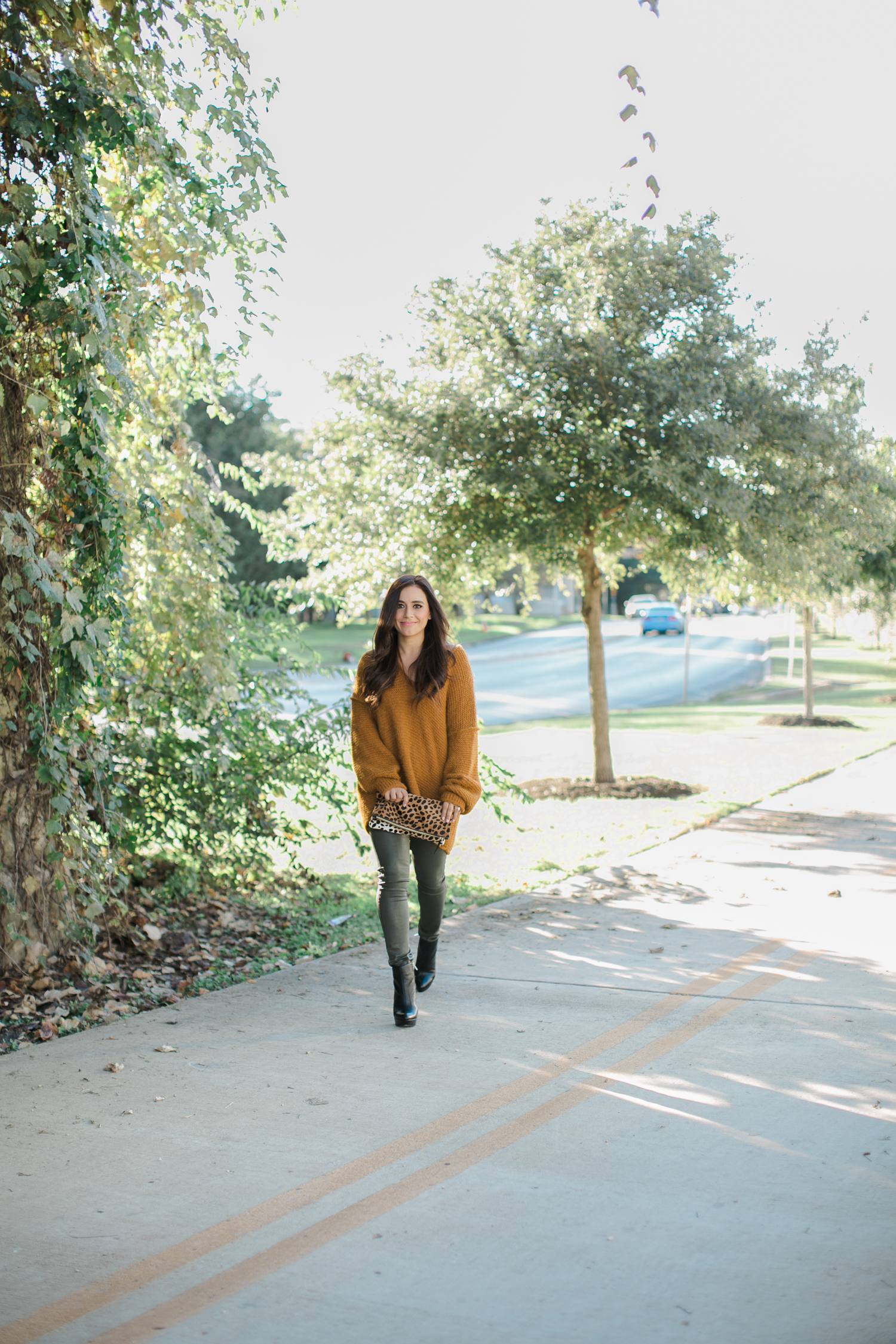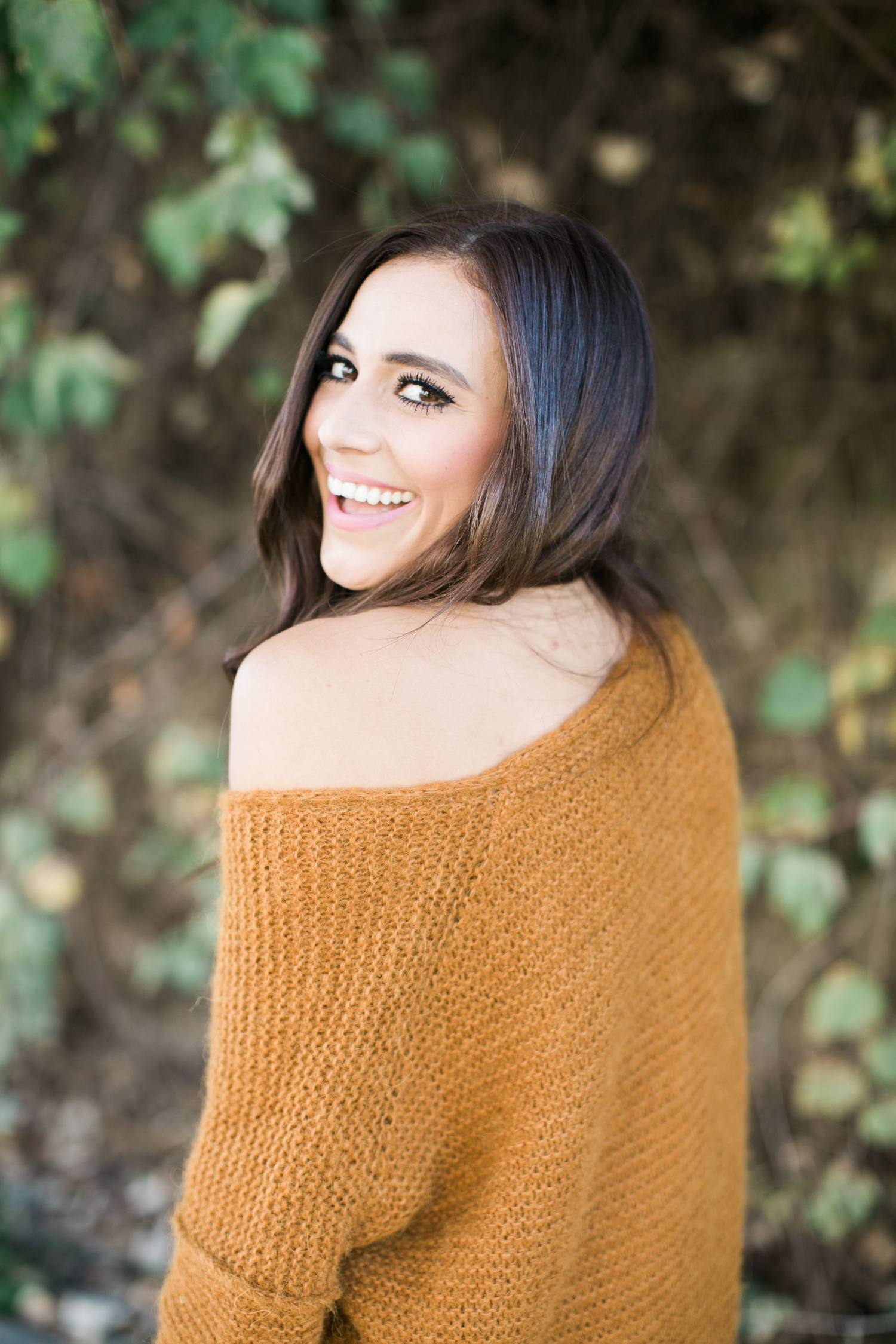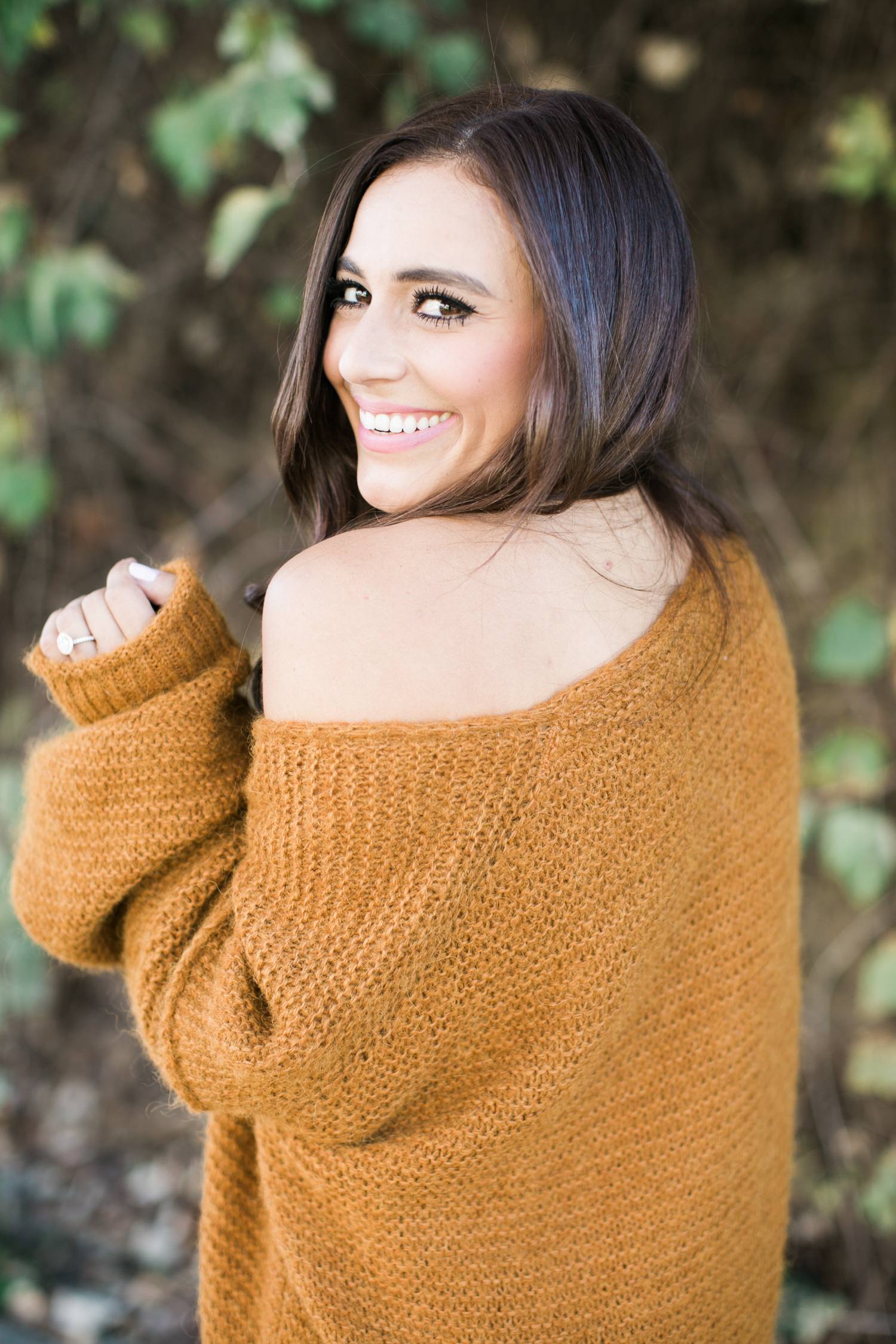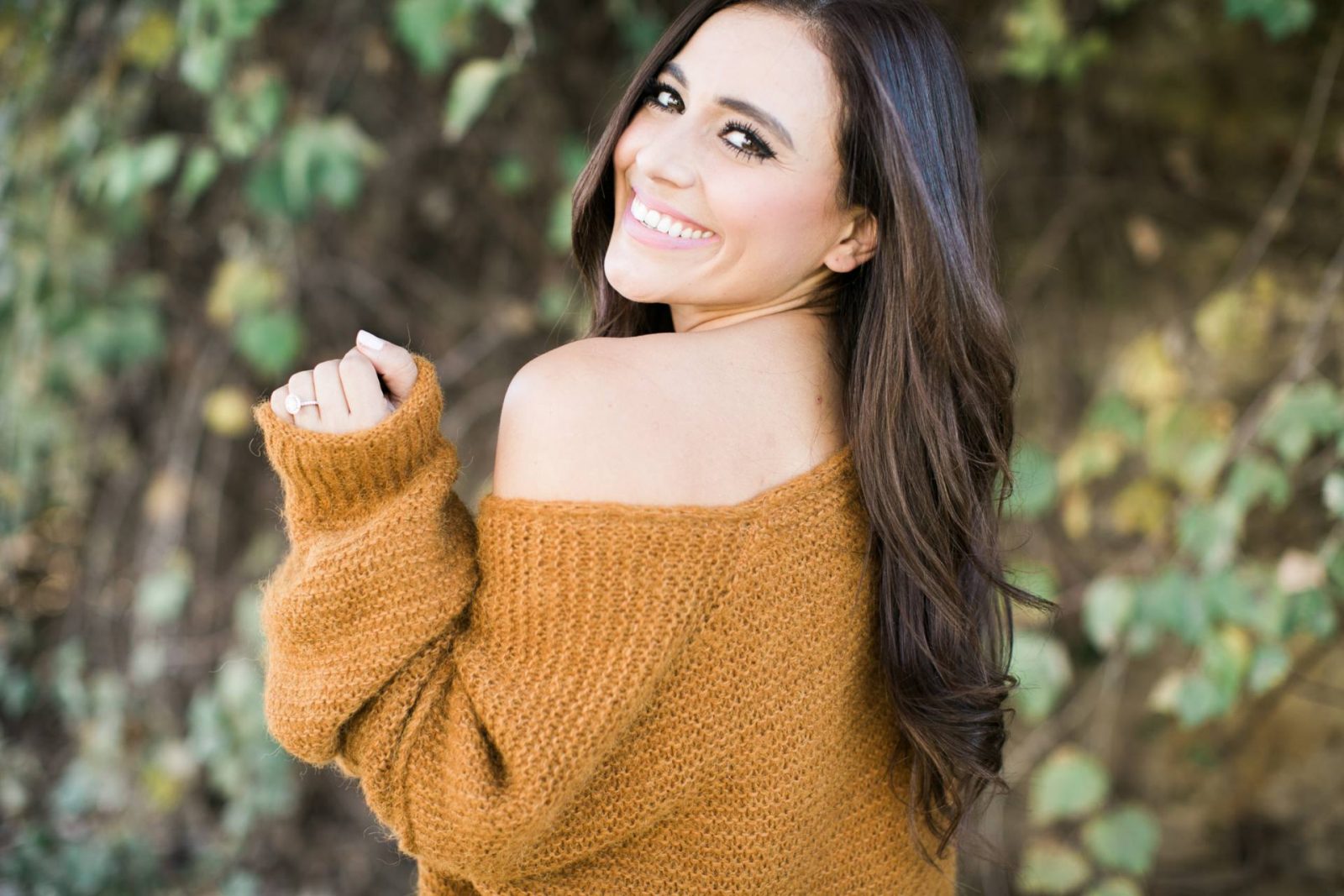 sweater: free people | pants: paige | shoes: jessica simpson , sam edelman | clutch: claire v. | watch: danielwellington
---

---
oversized sweaters are my jam. have you ever been uncomfortable in an oversized sweater? no. never. they're the best clothing item [especially after all the scrumptious holiday food]. free people never fails to deliver a beautiful, comfy, cozy, oversized sweater.
this sweater is no exception. i purchased this teracotta color because of its' uniqueness. my closet is full of black, white and grey oversized sweaters so this new addition was a great pop of color. the sweater does run large (larger than most) so i do recommend ordering a size down. it also shed on the first wear. giving it a quick wash fixed that problem immediately.
i purchased these fun green pants because i am all about greens these days. green has always been my favorite color, but i find myself gravitating toward this shade in everything these days. they have a slight shine that add a fabulous touch, making them the perfect pair of pants. i wear them on my casual days with a simple white t-shirt and a good pair of flats.
life lately
with a new year comes new resolutions, new goals and a new life attitude. this year, the new year brought me a new incredible husband, a new place to call my temporary home and a new huge adventure on the horizon [i'll announce all about this in the next coming weeks].
with such large life changes, i've found myself being quite reflective and just grateful for where God has me in life. i have my struggles, my inconveniences, my days where nothing seems to go right, but i would do it all 10x over knowing it would put me right where i am today.
to be completely honest, with all the changes in my life, i haven't even set a new years resolution. my year started with my wedding, a quick mini-moon to tulum, mexico [post coming soon], and another temporary move. it's been a whirlwind to say the least, but knowing what's on the horizon and knowing that i have my best friend by my side to do all of life with, this year i just want to be grateful. i want to be grateful of the good, the bad and the ugly.
i'm working on all of my blog recaps of the most magical day of my life. if there is anything in particular that you want to see be sure to shoot me an e-mail at hello@jasmineelias.com and i'll do my best to make sure all questions are answered.

---
photography: chelsea q. white