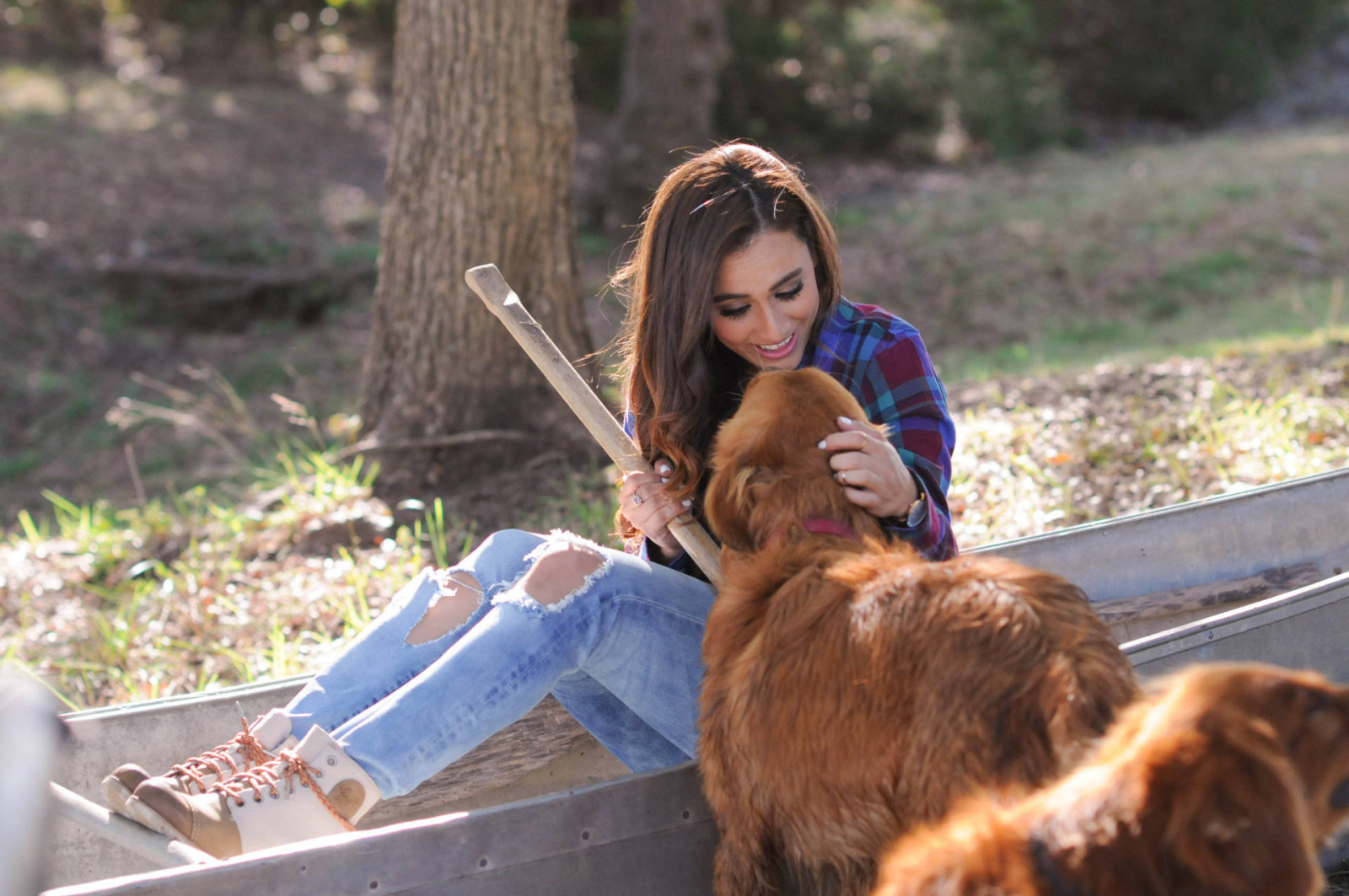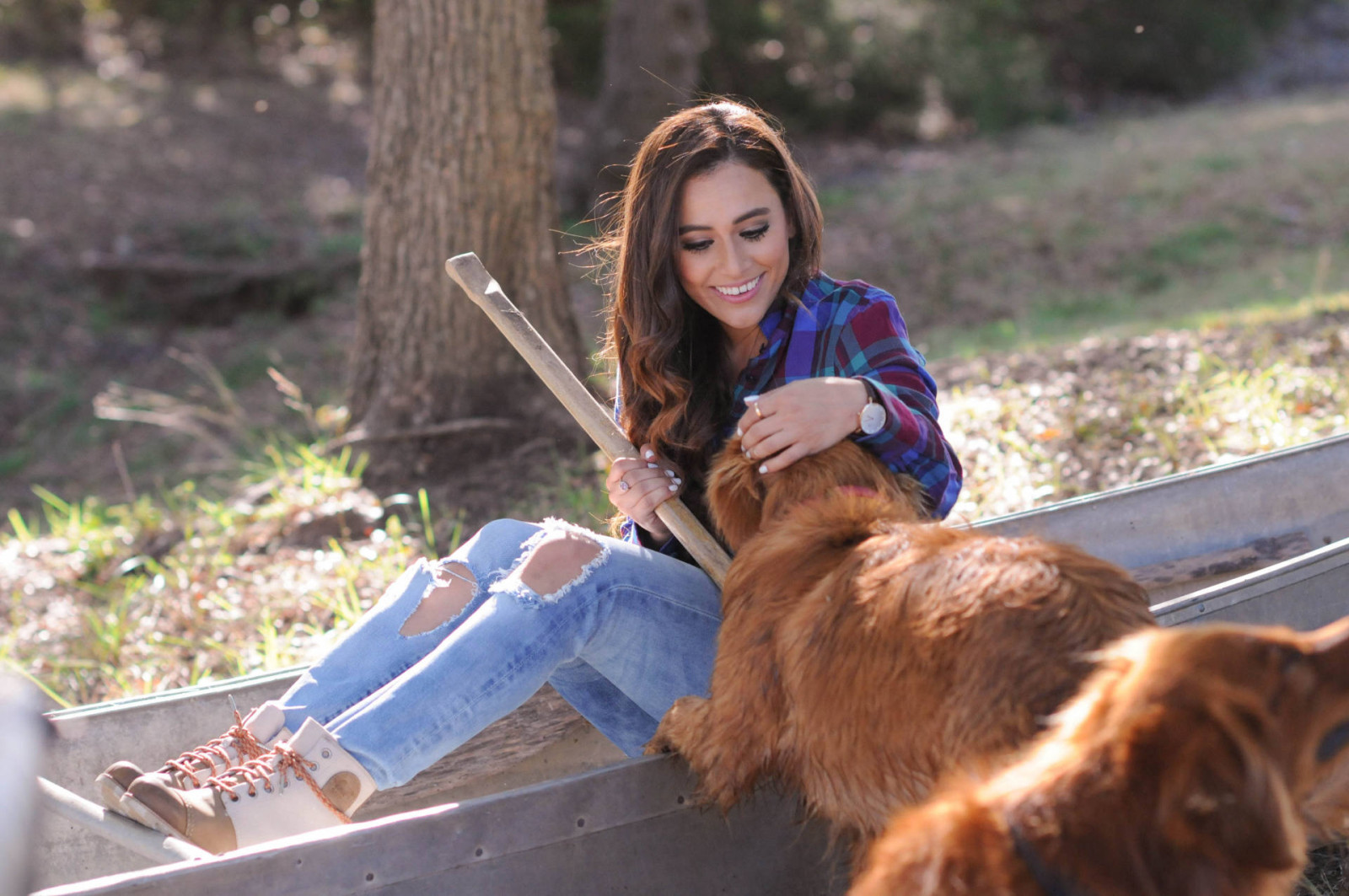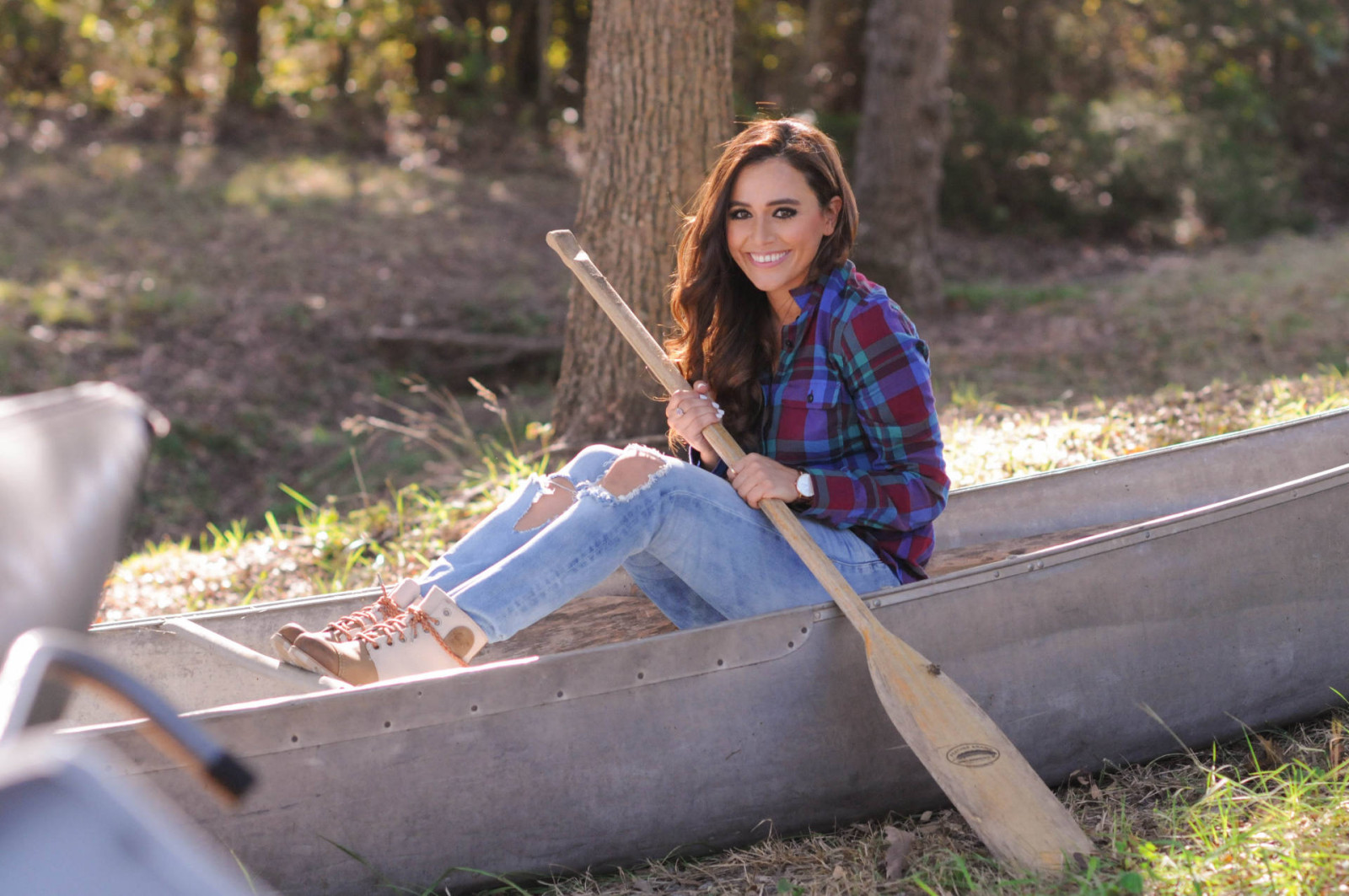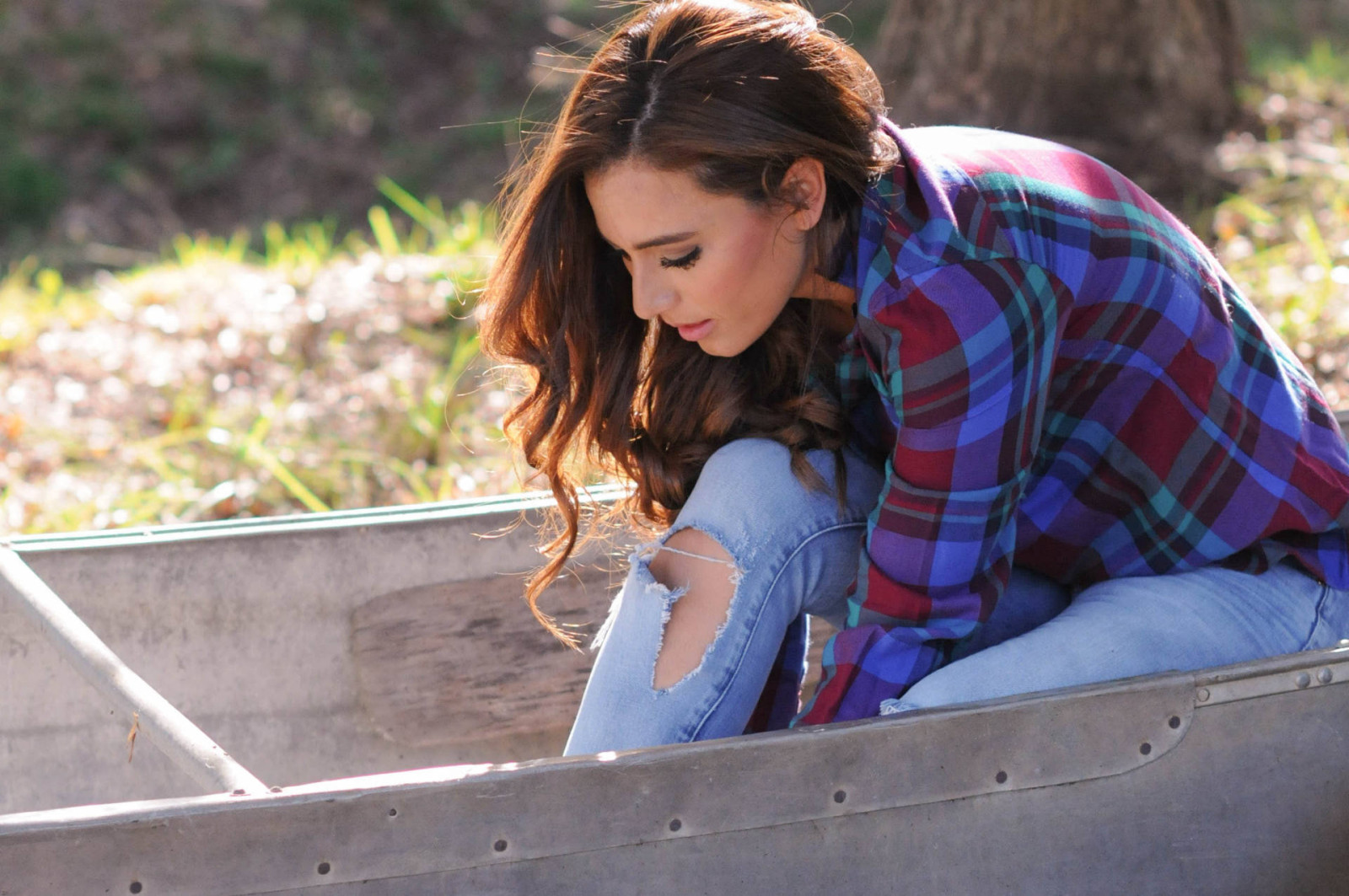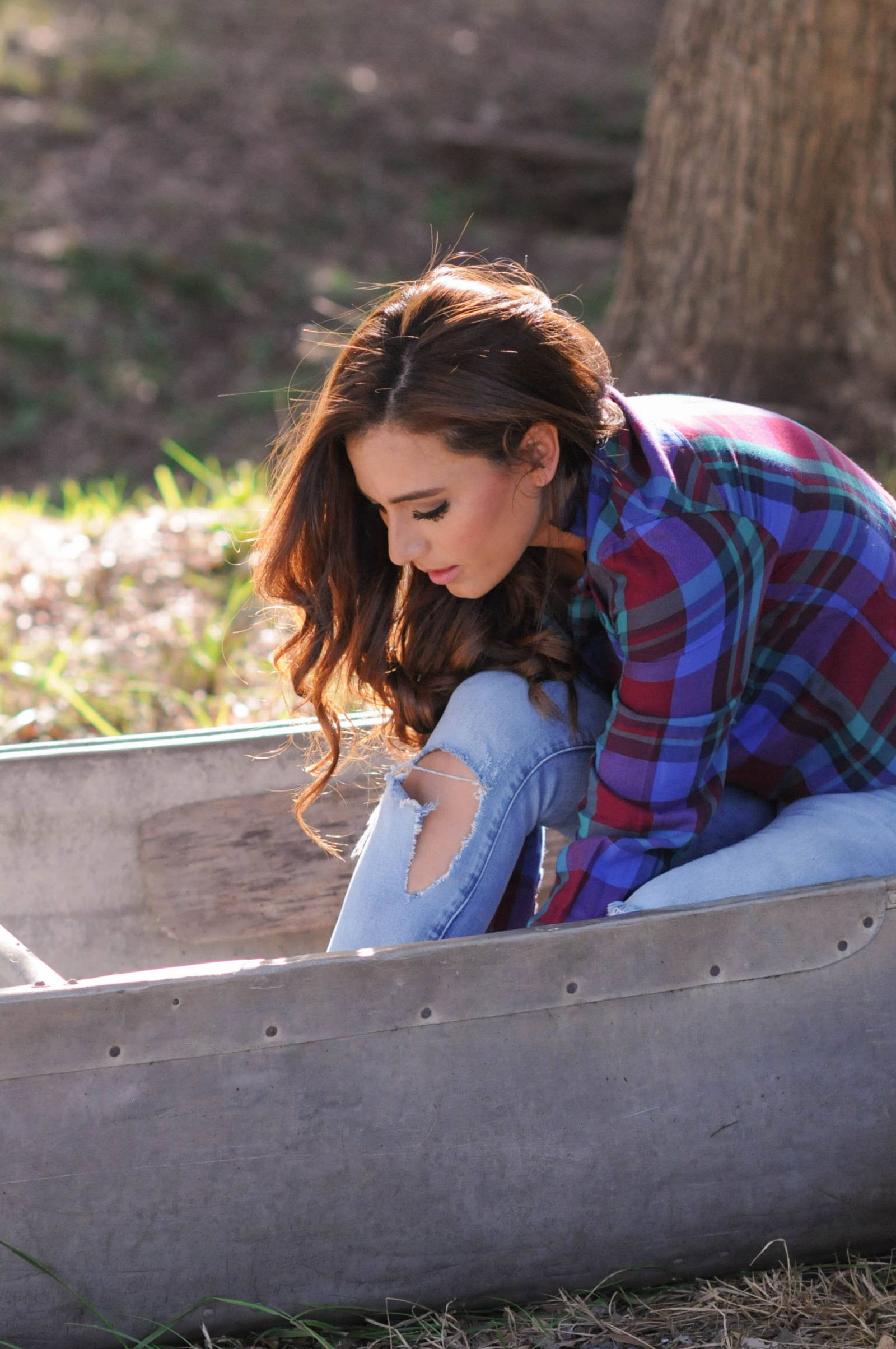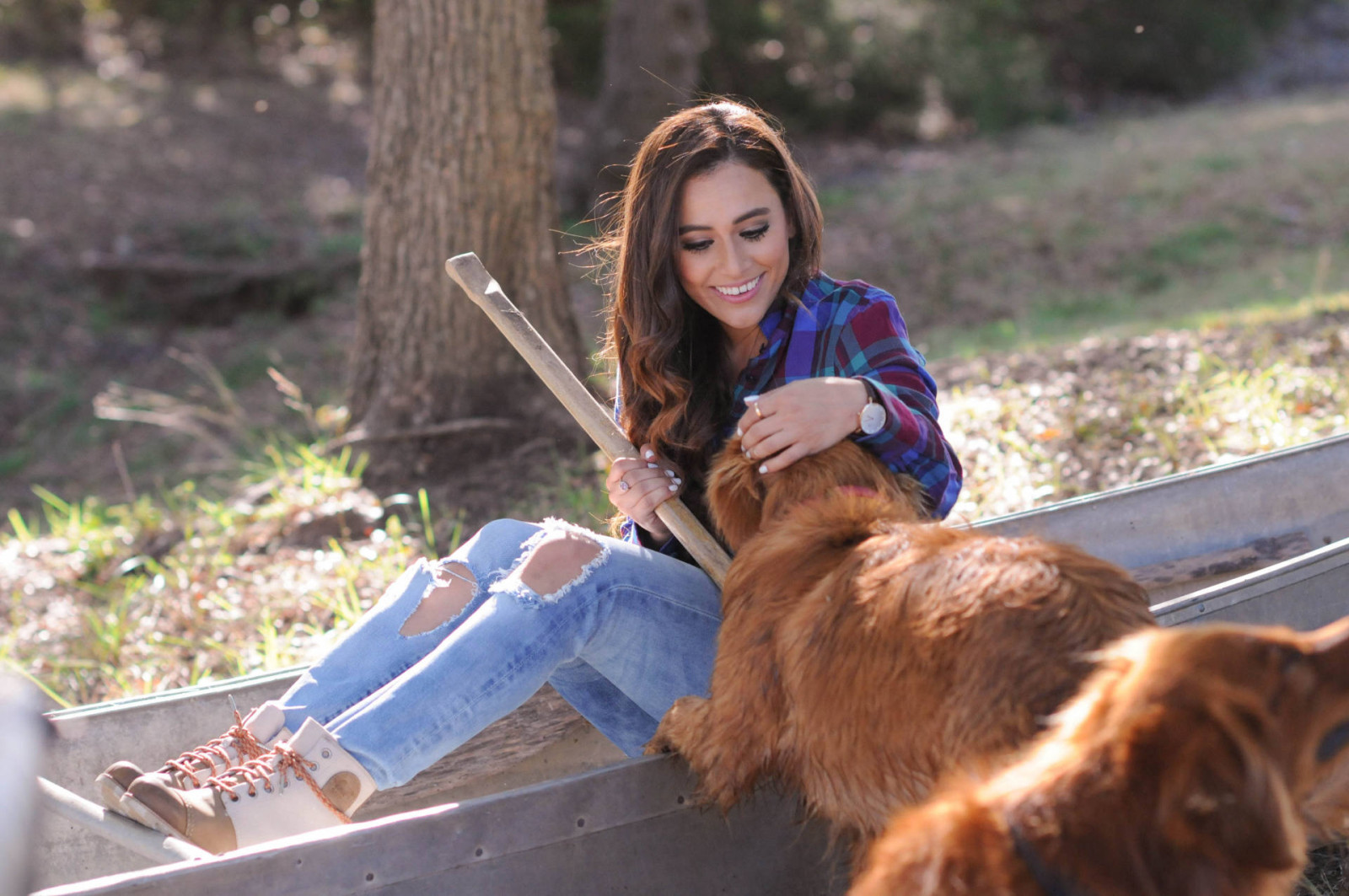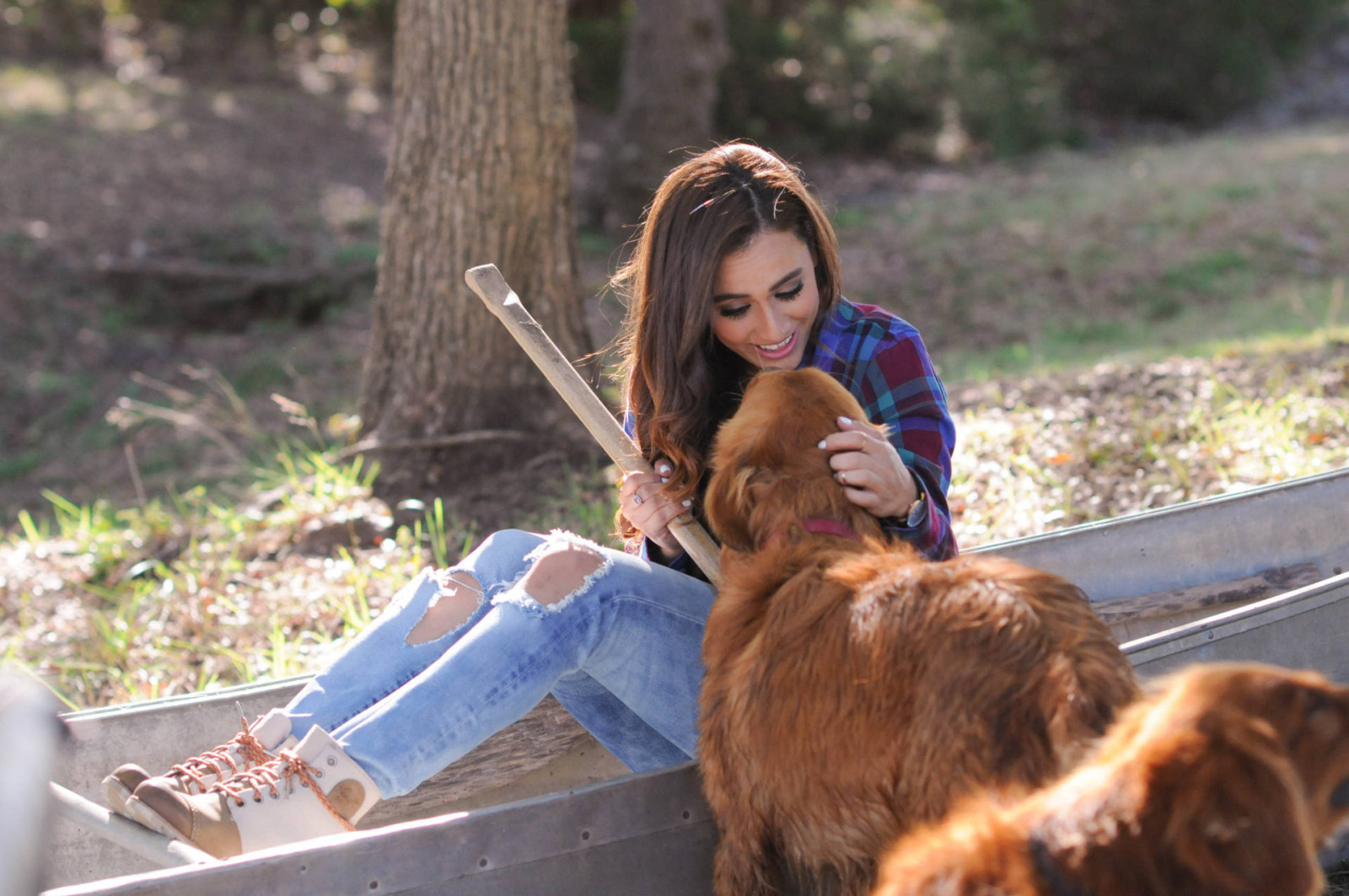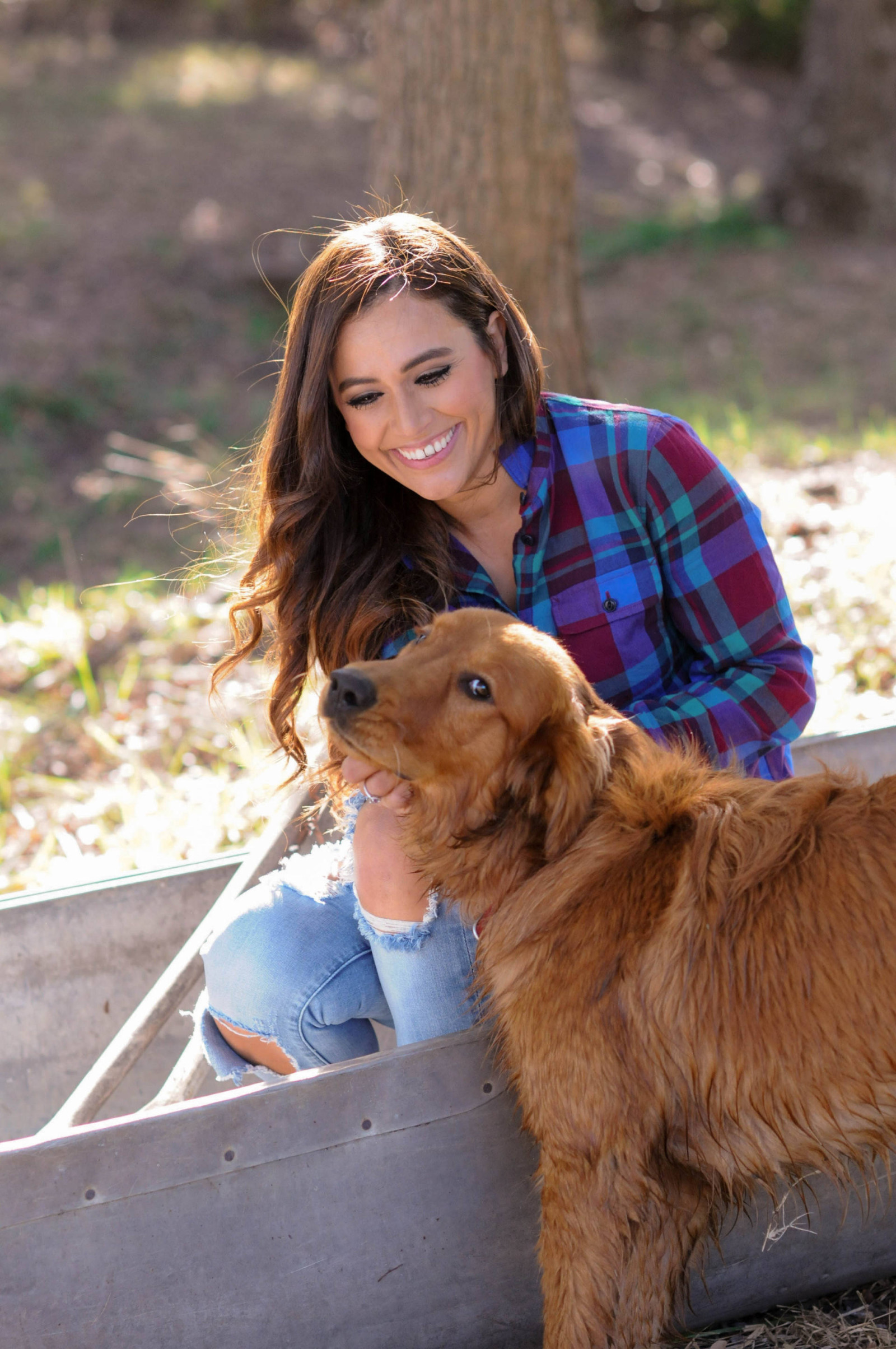 | shirt: j. crew, similar | jeans: blank denim | shoes: sorel | watch: danielwellington | bracelets: katespade |
by this time these pups had about had it! they were ready to play, hah! so of course moments after i gave in and played fetch. i have such a soft spot for dogs. seriously, they're the best.
this plaid shirt is from j. crew and is on sale but they sold out of this color. luckily nordstrom has an almost identical one here. both are great fall and winter options. these jeans and boots are two of my most favorite items. i loved the boots so much that i even bought them in another color, green. i still can't decide which color i like best but i find myself finding excuses to wear them all the time. they're great for the rain and jumping in puddles guilt free [ 🙂 ]. and as a bonus* they have a little bit of a wedge on them for some added height and when you're 5'3 [and a 1/2] like me, an extra inch or two is always welcomed!
: beccaeggerphotography
shop this look