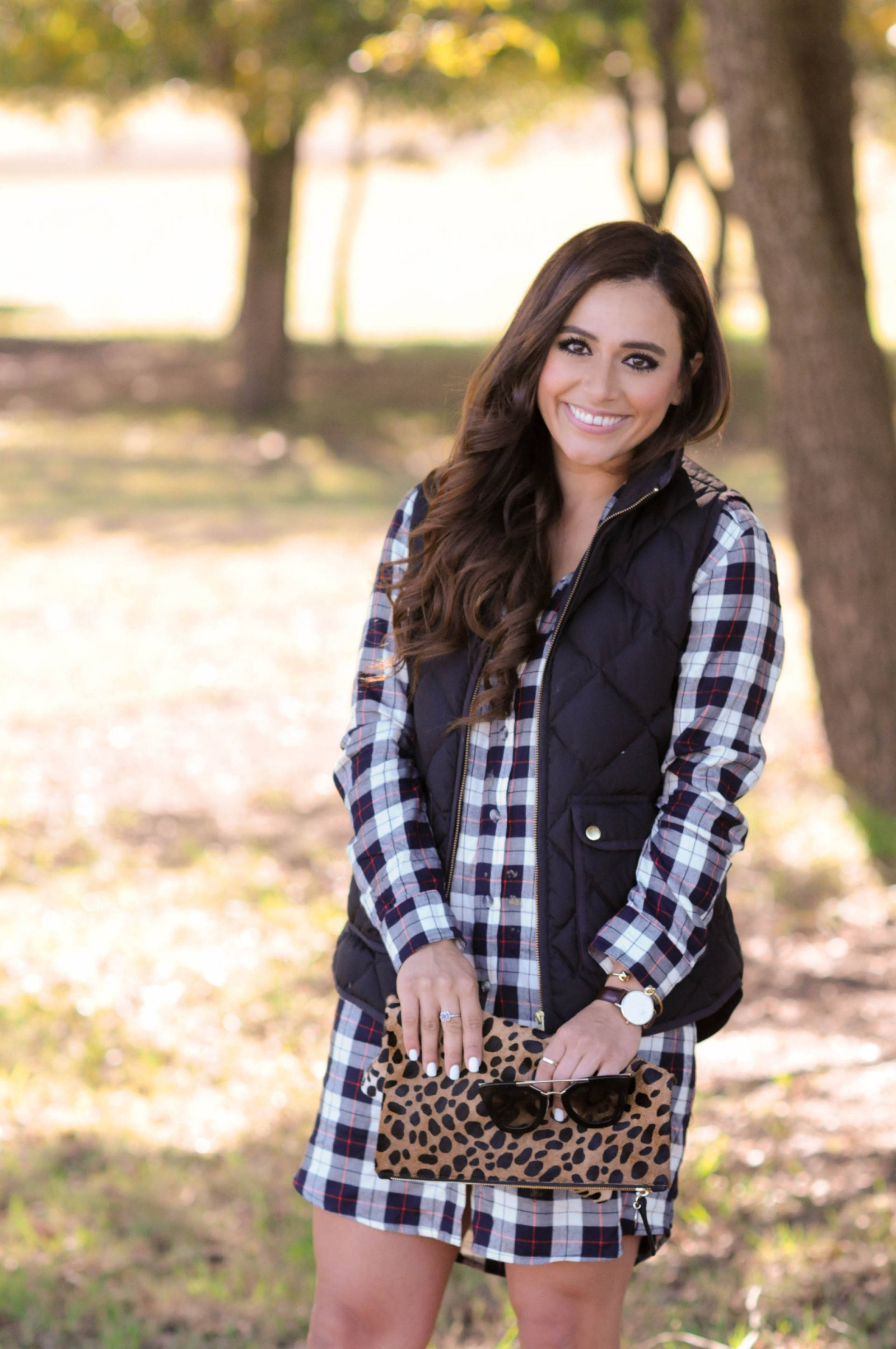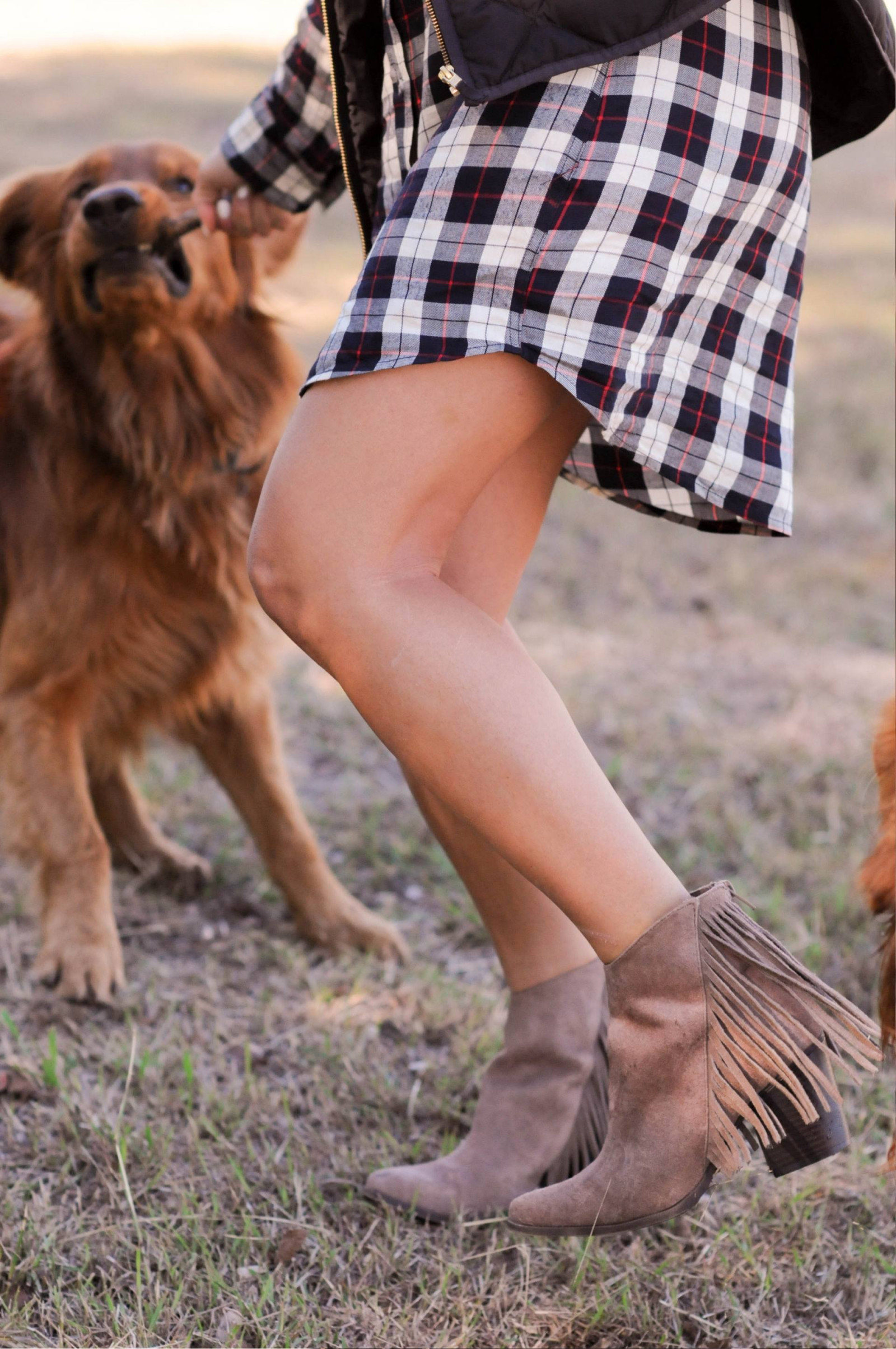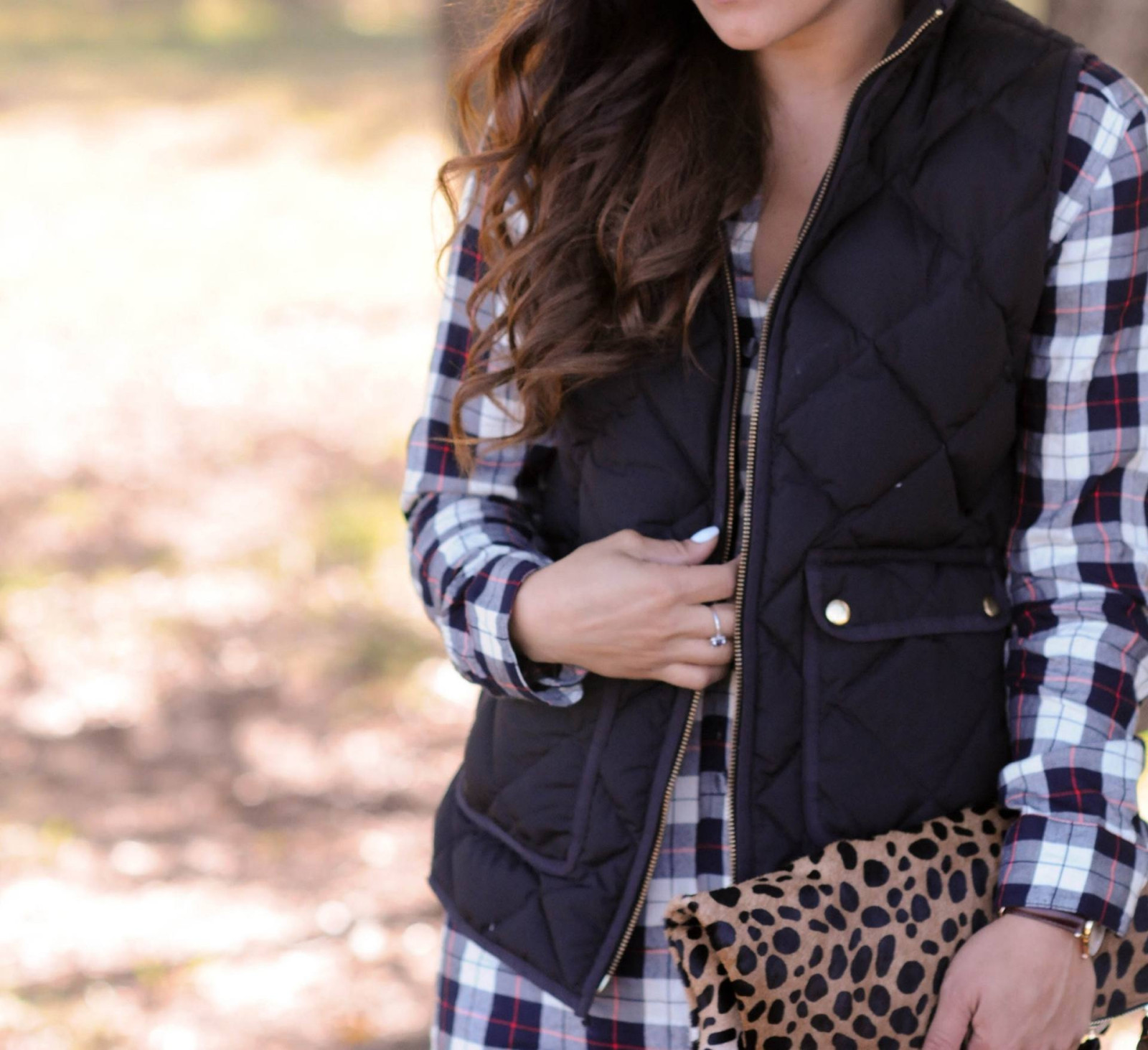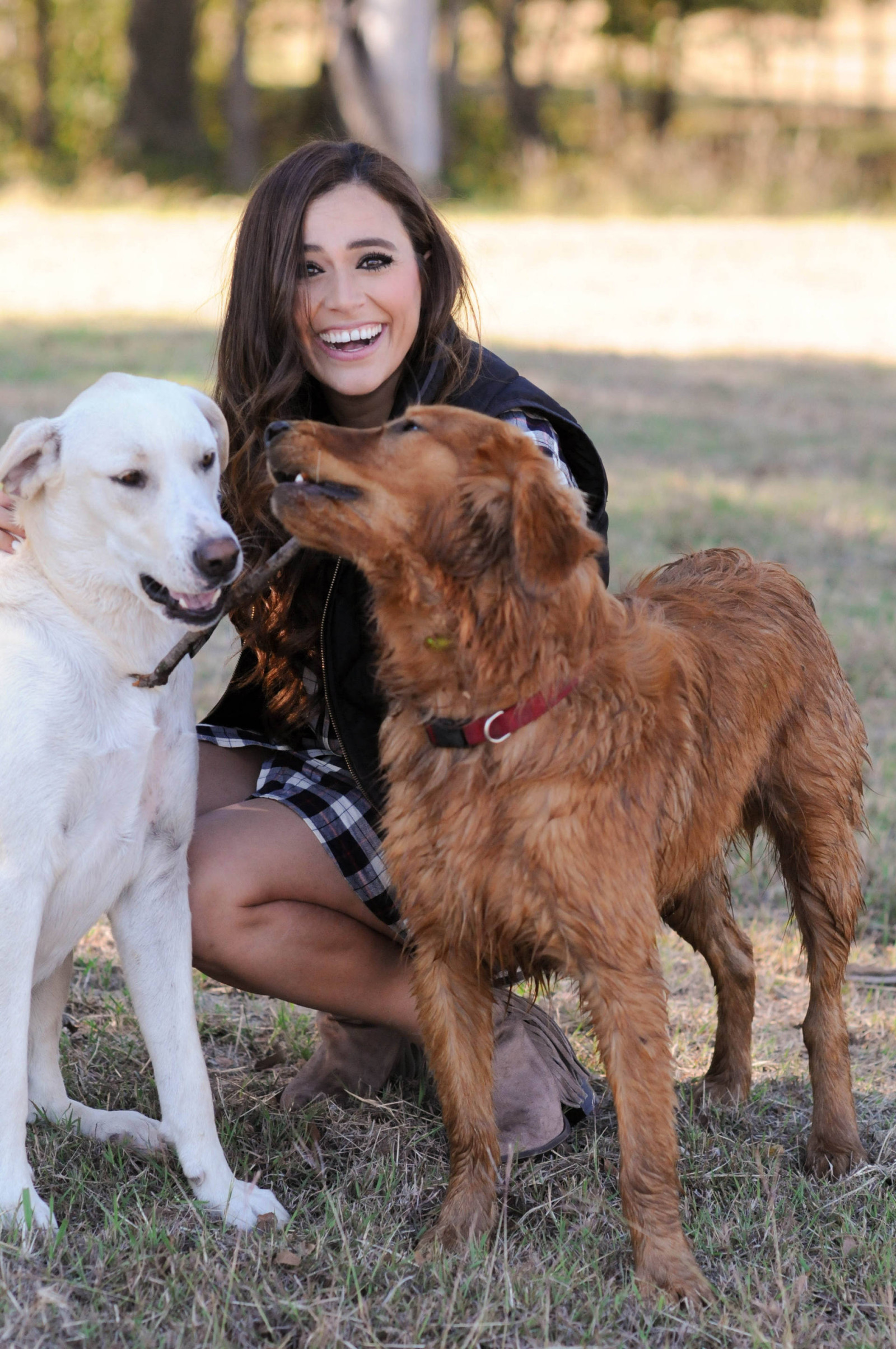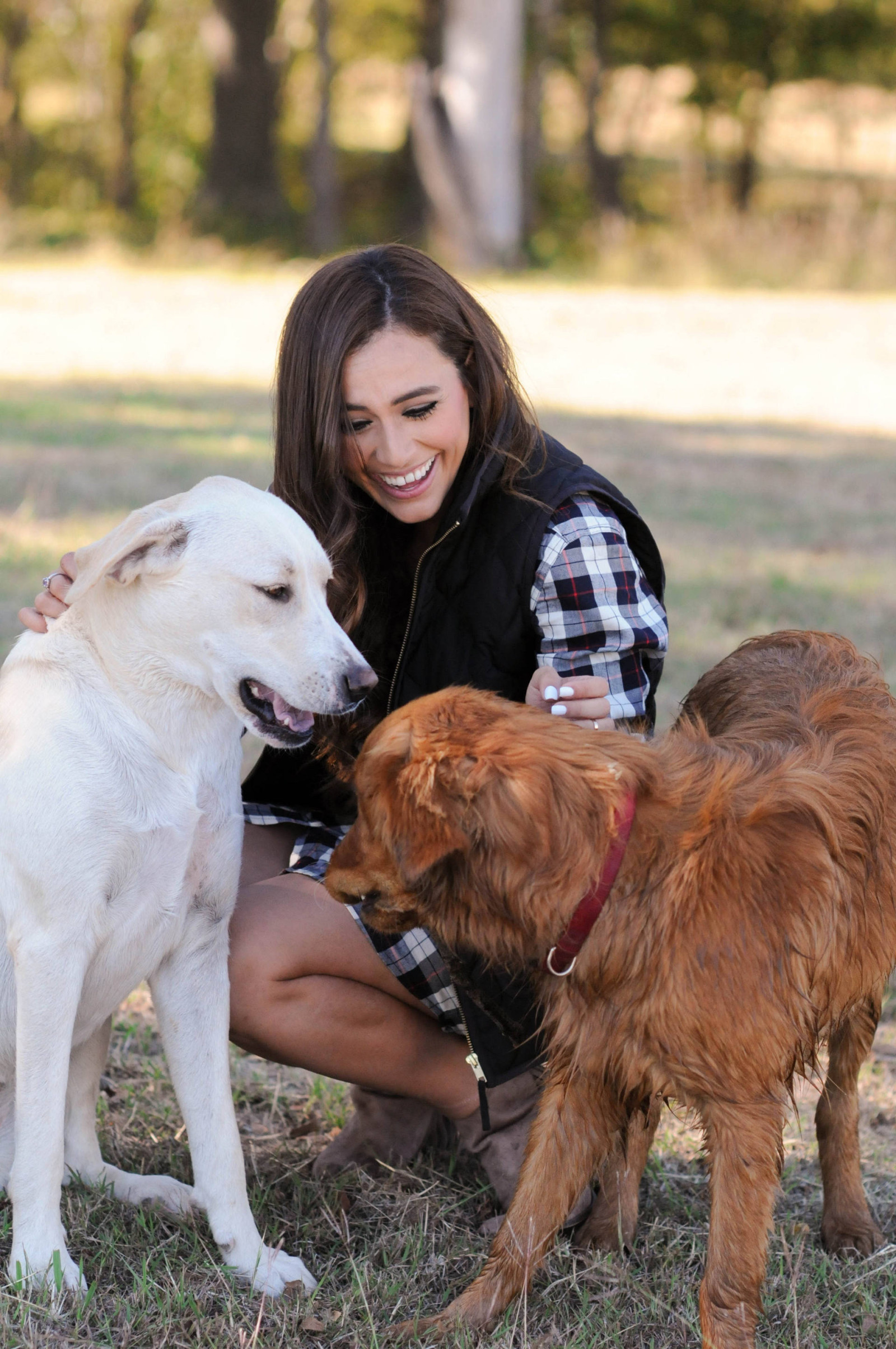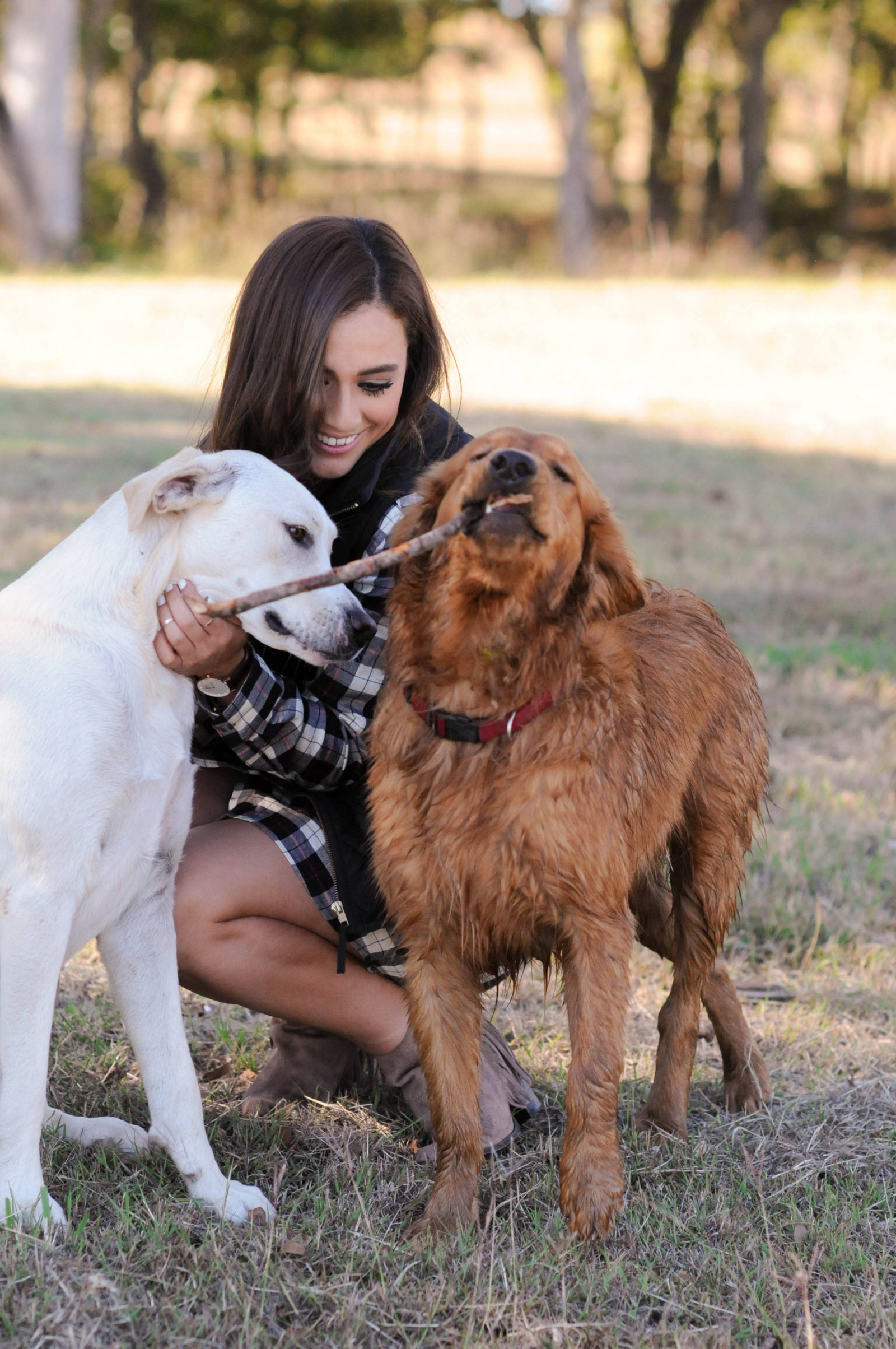 | dress: marine layer | vest: jcrew [25% off with code 'getshopping'] | booties: mossimo | purse: clare v. | sunnies: prada | watch: danielwellington [15% off with code 'jasmineelias'] | bracelet: katespade |
i am such a sucker for puppies [i may call all dogs puppies ] and these pups stole the show! there were actually three but they were taking turns jumping in and out of the water and playing tug-o-war with me and sticks. i got a couple of scrapes and wet slobbers but puppy play time is always a fun time. seriously, dogs really are man's [and woman's] best friend. their joy is contagious!
i [thankfully] was shooting in a comfy marine layer dress that allowed me to move [i did a lot of running around with these guys] freely. the length is perfect so there are no accidental peek-a-boos if you catch my drift..
texas does season's it's own [can you expect anything less from texas?] so fall consists of temps from 97 [just a few weeks ago!] to low 70s. dresses and booties are my go-to because why not? it's easy, comfy and looks great. these booties were a major mossimo target steal and i've worn them just about every chance i get. they also worked great trekking through the fields playing with these pups [seriously.. no blisters, can't complain!]
i ran around with these guys and chatted up a storm with the amazing beccaeggerphotography. sometimes i get so caught in my busy days that i forget to just take a moment and enjoy it for what it is. most moments are spent thinking about the next moment and moments weeks into the future. it's always a good reminder and when a moment like this comes along, you gotta just enjoy.
: beccaeggerphotography