one of my most asked question is about this remarkable gem of an airbnb that we stayed in while visiting rome last summer. we booked the room very last minute, and ended up extending because i truly fell in love with the view. so here's your warning, if you book this airbnb, you will want to spend every second on the most magical balcony in all of rome. i recommend doing a two night stay (minimum) and just enjoy the apartment during that time. have breakfast on the balcony, people watch during the day and have drinks and apps before walking to dinner.
shop my look here

then, you can switch to a hotel or another airbnb and go explore the city! because, trust me, you will not want to leave this magical view! the location and the view are unbeatable! the price is reasonable for the apartment size. there's tons of space! but like i said, once you walk inside, it will be really hard to leave.
Mirko, the owner of the apartment greeted us once we arrived. he's a true local and such a gem! he will be sure to answer any all questions about rome, if you have them! i still message with him from time to time. he was truly that kind and friendly! let him know i sent you if you found the airbnb through me!
the apartment has one bedroom with a balcony and hot tub, a bathroom and a large kitchen/dining area. you can choose to romanticize the hot tub view, or just grab a bottle of wine from a local store right below and enjoy your time, but definitely give it a try. it doesn't fill up too fast, so plan ahead for it.
our stay
we spent our early mornings waking up with the sun and exploring the city, then heading back to the apartment to enjoy apero and sunset with the amazing apartment view. like i said, it was really hard to leave our view, so we didn't for the most part. we stayed here for two nights and soaked up every single second here we could. we would have stayed longer, but sadly it was booked out for the next couple of days. so instead, we moved to another apartment from the same owner and spent our day exploring rome instead. that apartment was pretty great, too! rooftop views and all!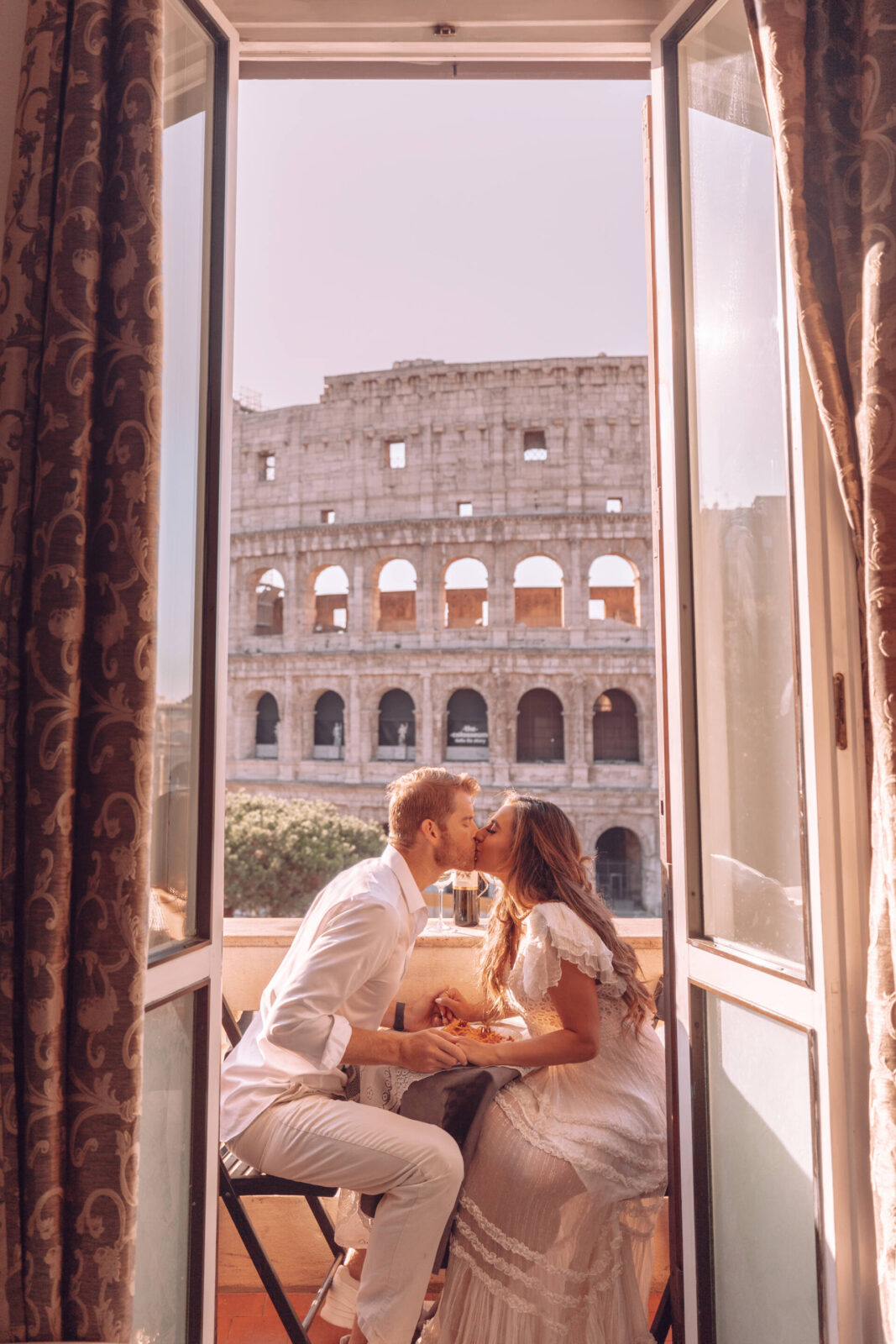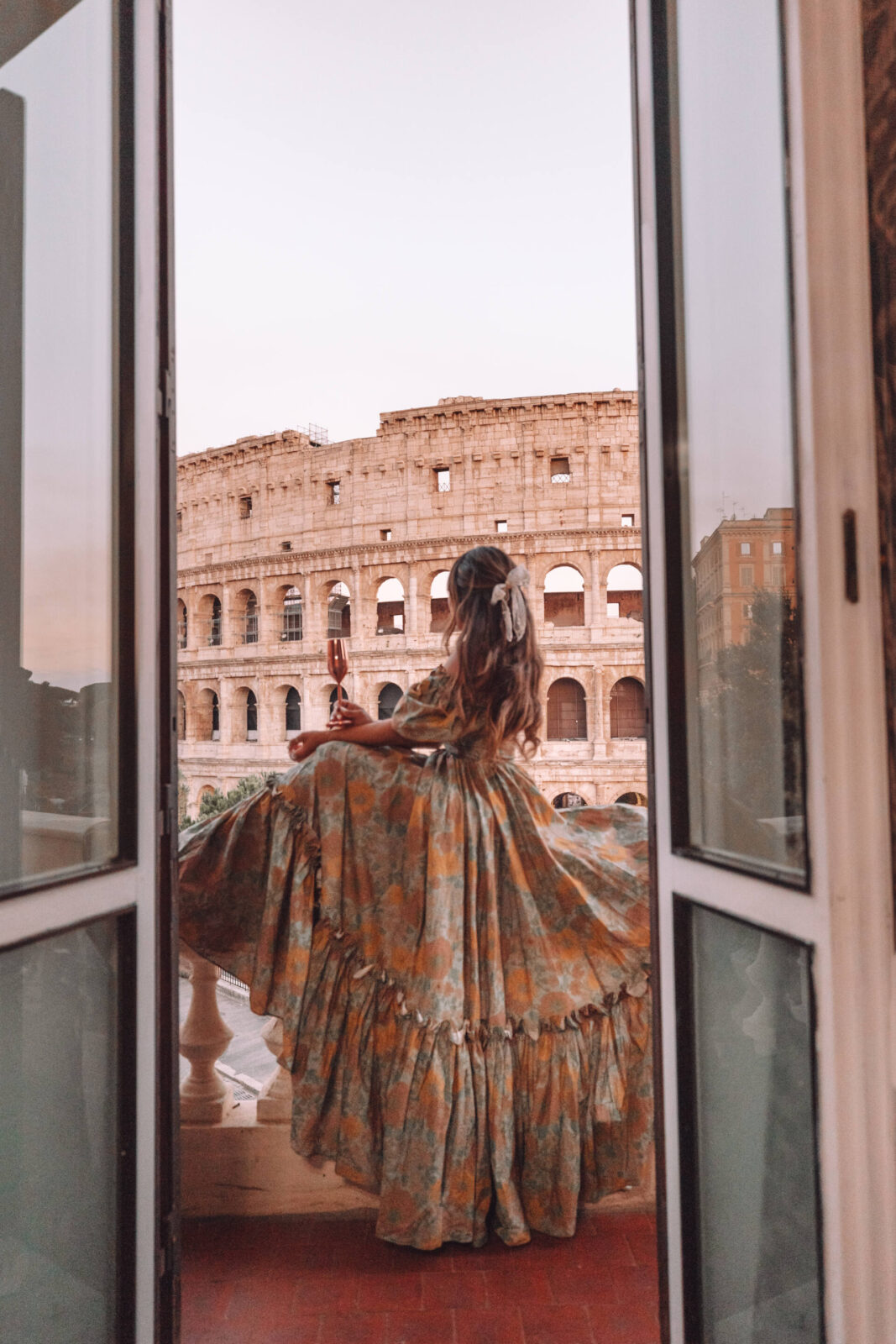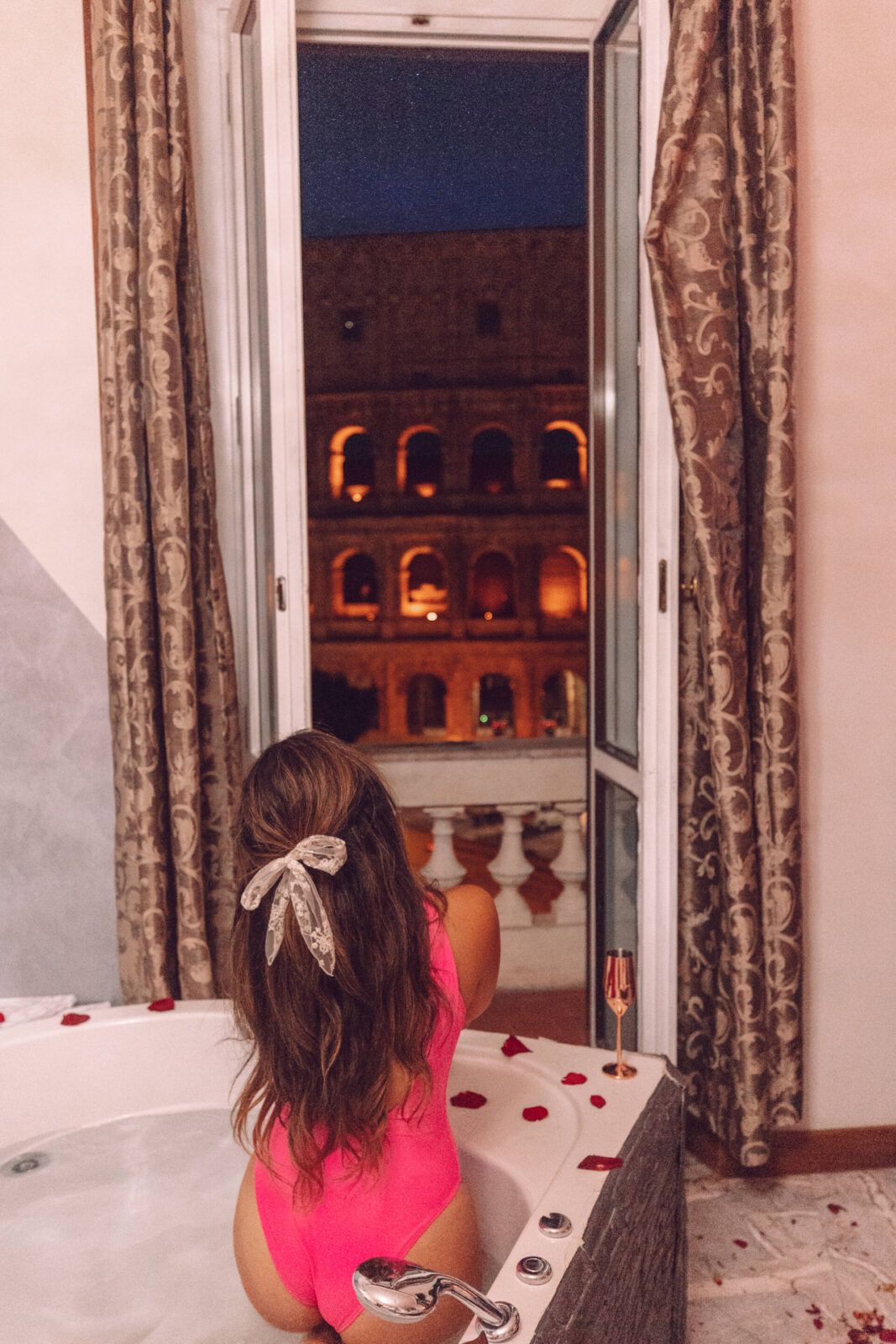 shop my $20 swimsuit here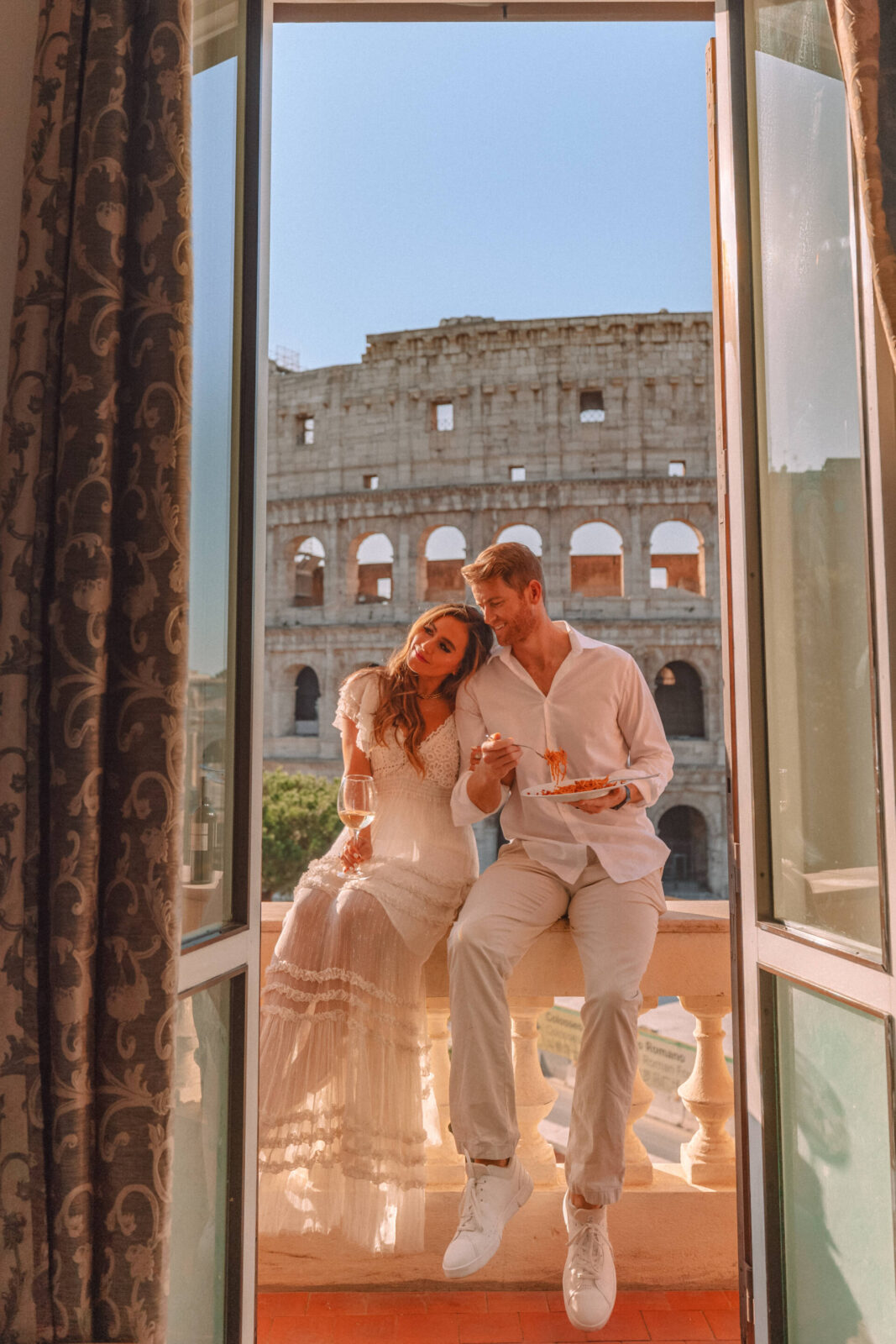 here are a few videos from the magical balcony for reference:
so here it is, the link to the most magical airbnb you will ever stay in! leave a comment below and let me know if you plan on staying here. it's magical and i 11/10 recommend!
my full rome itinerary will be linked here, so check back soon for all my tips! follow me on instagram for more travel inspo and magical moments!
xoxo | jasmine