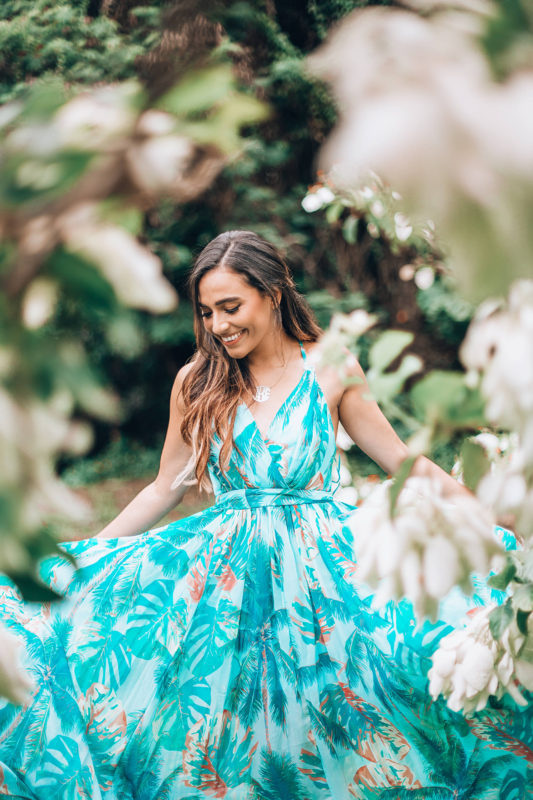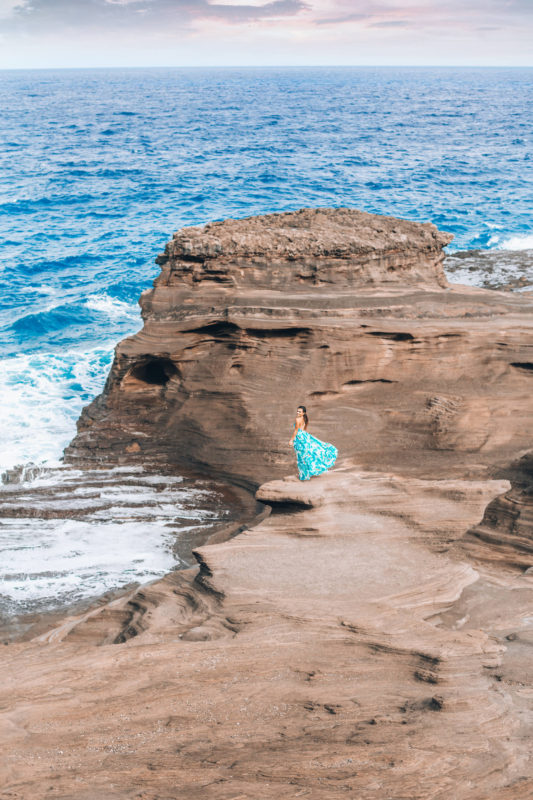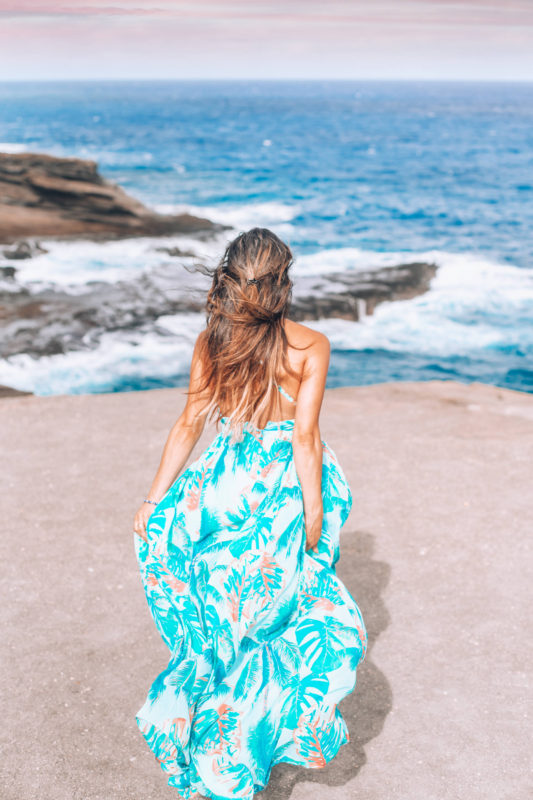 for as long as i can remember, i have always wanted to travel to hawaii. crazy enough, we planned this trip only 4 hours before before flying out. not quite how i imagined it going, but i wouldn't have changed a thing!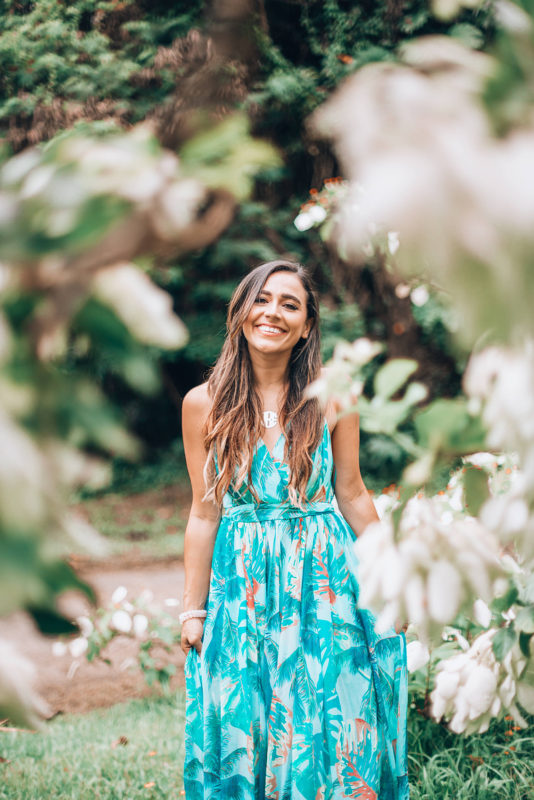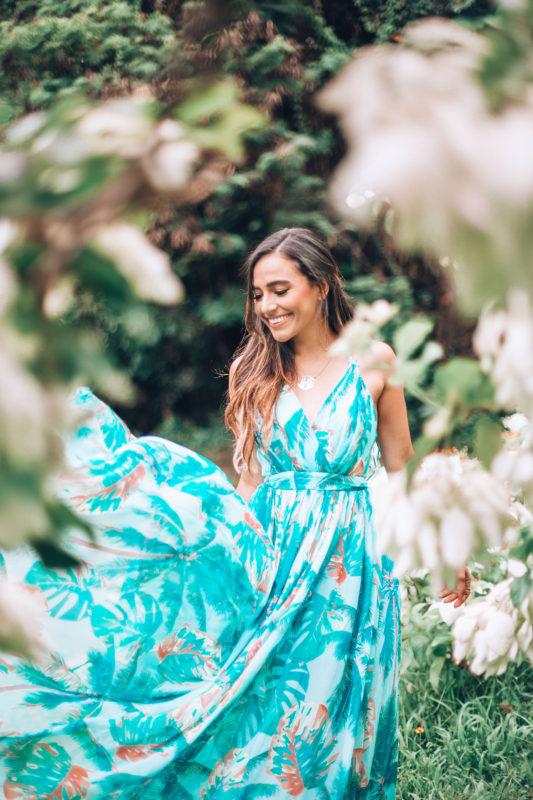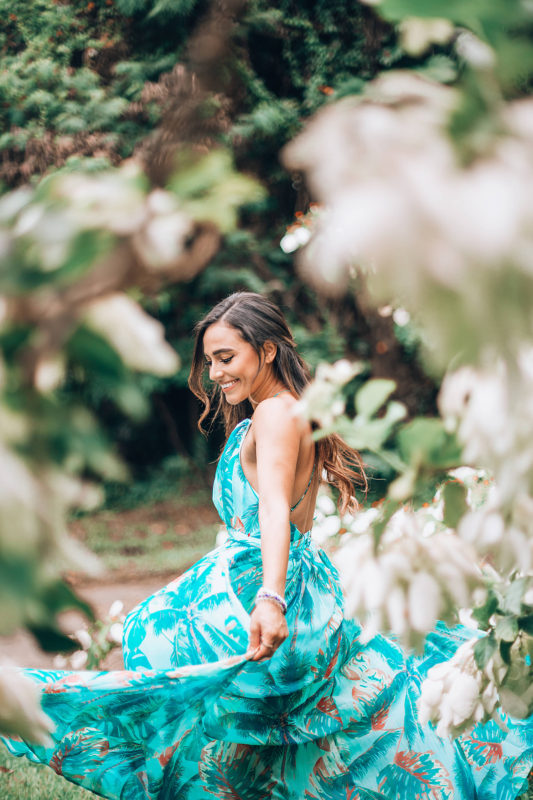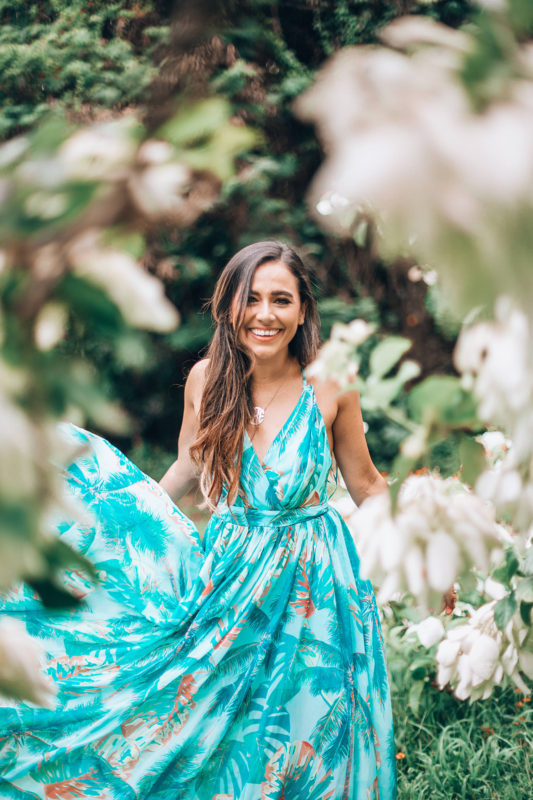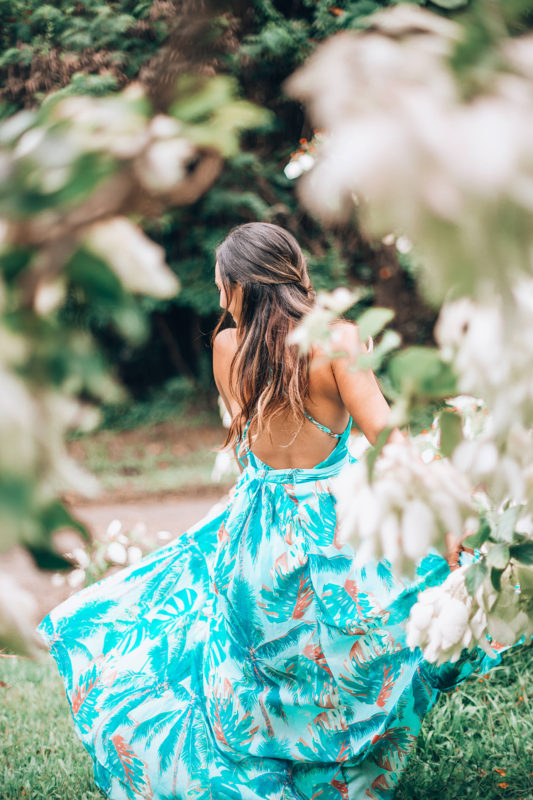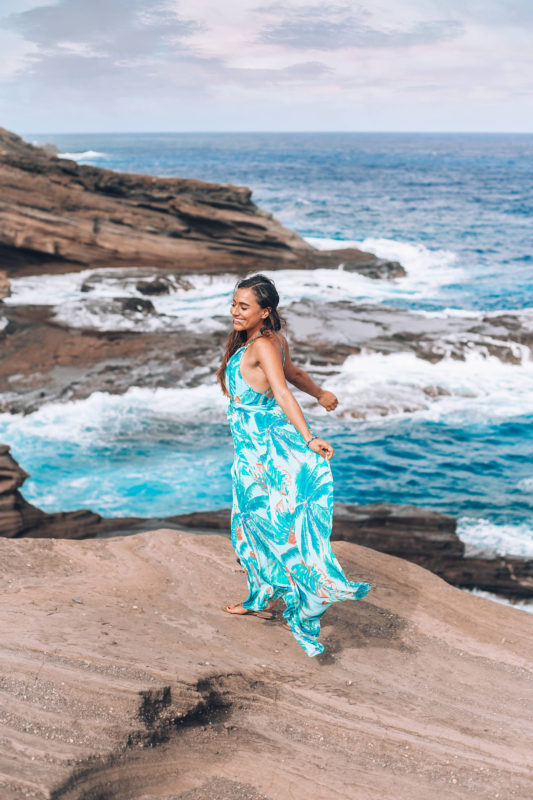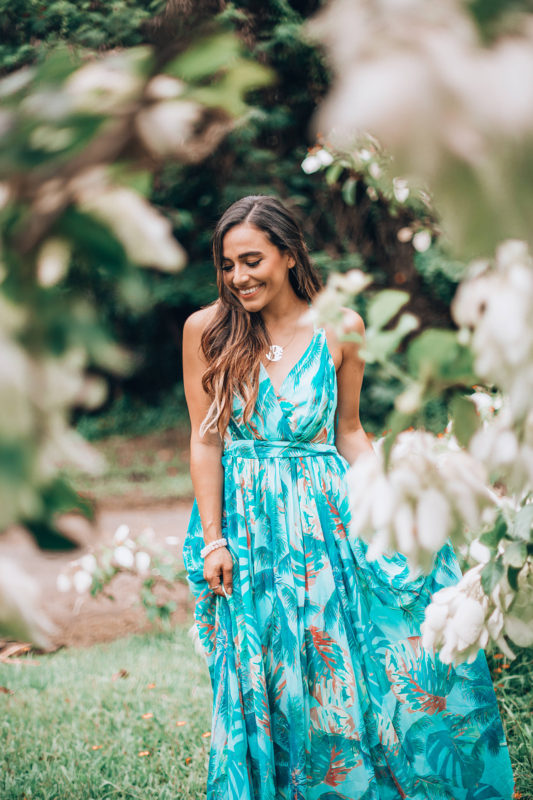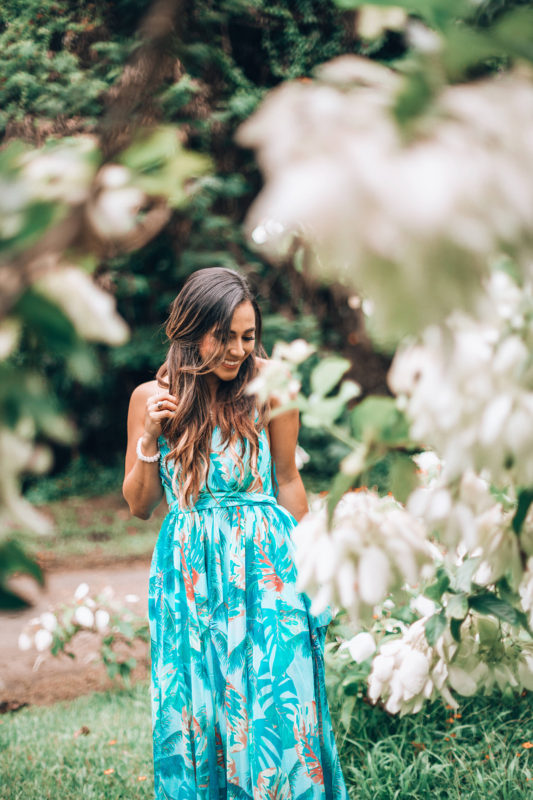 hawaii lived up to my every expectation, (minus the lack of central A/C part, your girl loves her A/C). the trip was such a dream, and i'll be sharing my itinerary with you soon!
david and i drove along the water in oahu just taking it all in and couldn't help but stop at these gorgeous cliff sides (see below). the rocks were shockingly smooth and gorgeous in their own unique way and the wind picked up so the temps were perfect to run around and play.
i'll be honest standing on the far edge of the cliff was a tad bit on the terrifying side. the wind was rather strong and the waves were crashing hard and catching me all the way on top of the rock. i stayed there for all of one minute before running back to safety, but i did for the gram. 🙂
i received so many compliments while wearing this dress and truly would have spent all day in it if i could have! (swimming in the ocean wouldn't have quite worked out…). it's flowy, the colors are beautiful and the fit is extremely comfortable. i'm a huge dress lover and this one has to be one of my favorites for the season. i would wear this on a date night, as a wedding guest, or to play on rocky edges over scenic oceans 😉 oh and did i mention the price point is killer! talking well under $100 killer.
the straps are adjustable and the dress runs TTS. as for length, i'm 5'3 and was running around in sandals because i draw the line at wedges and cliff sides. however, the dress was surely gracing the ground as i walked and fit perfectly with a nice heel or wedge!
went a little crazy on the picture shares with this one, because i just love it that much, so enjoy!
shop the post here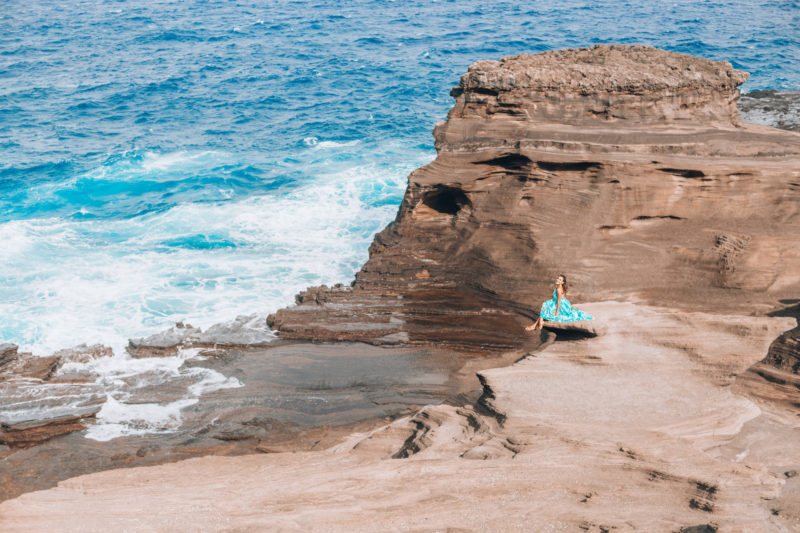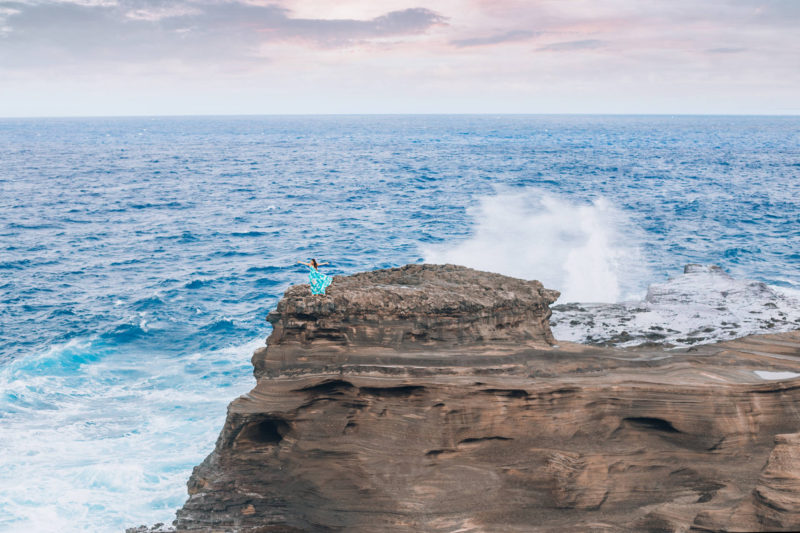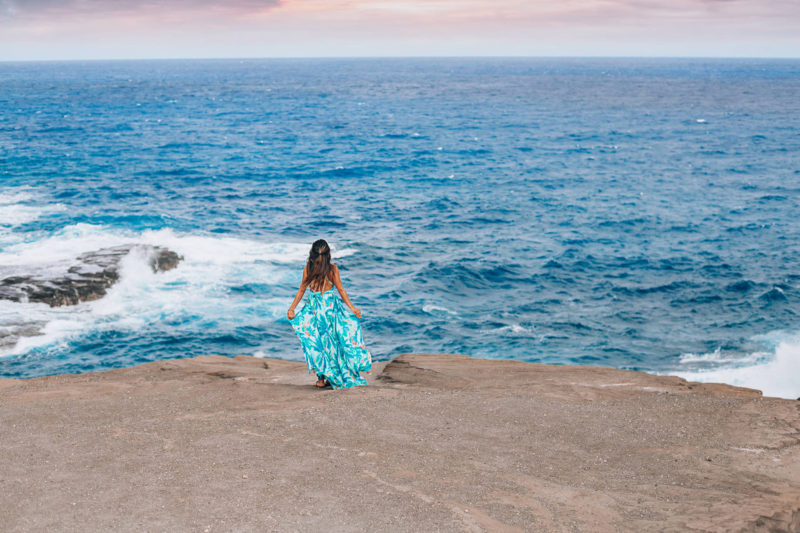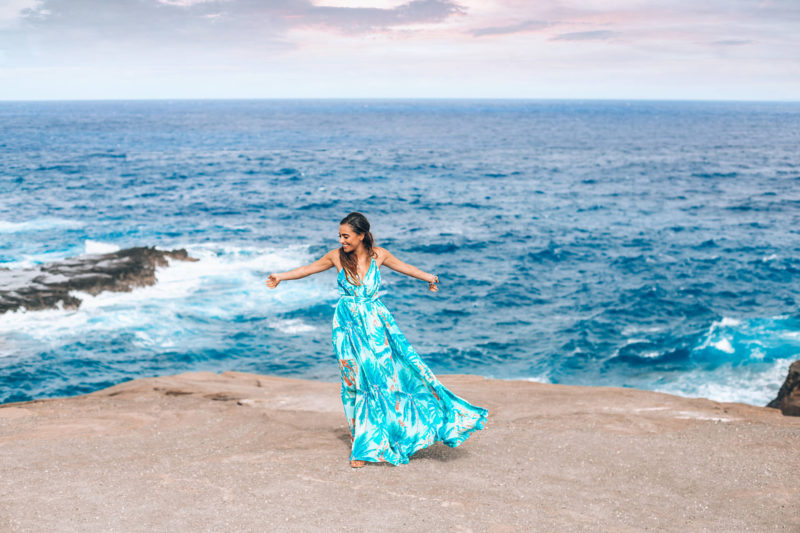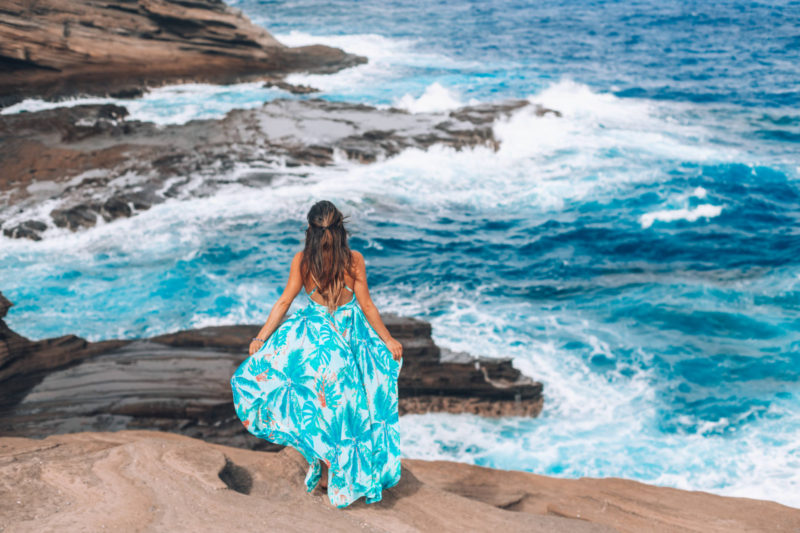 xoxo | jasmine