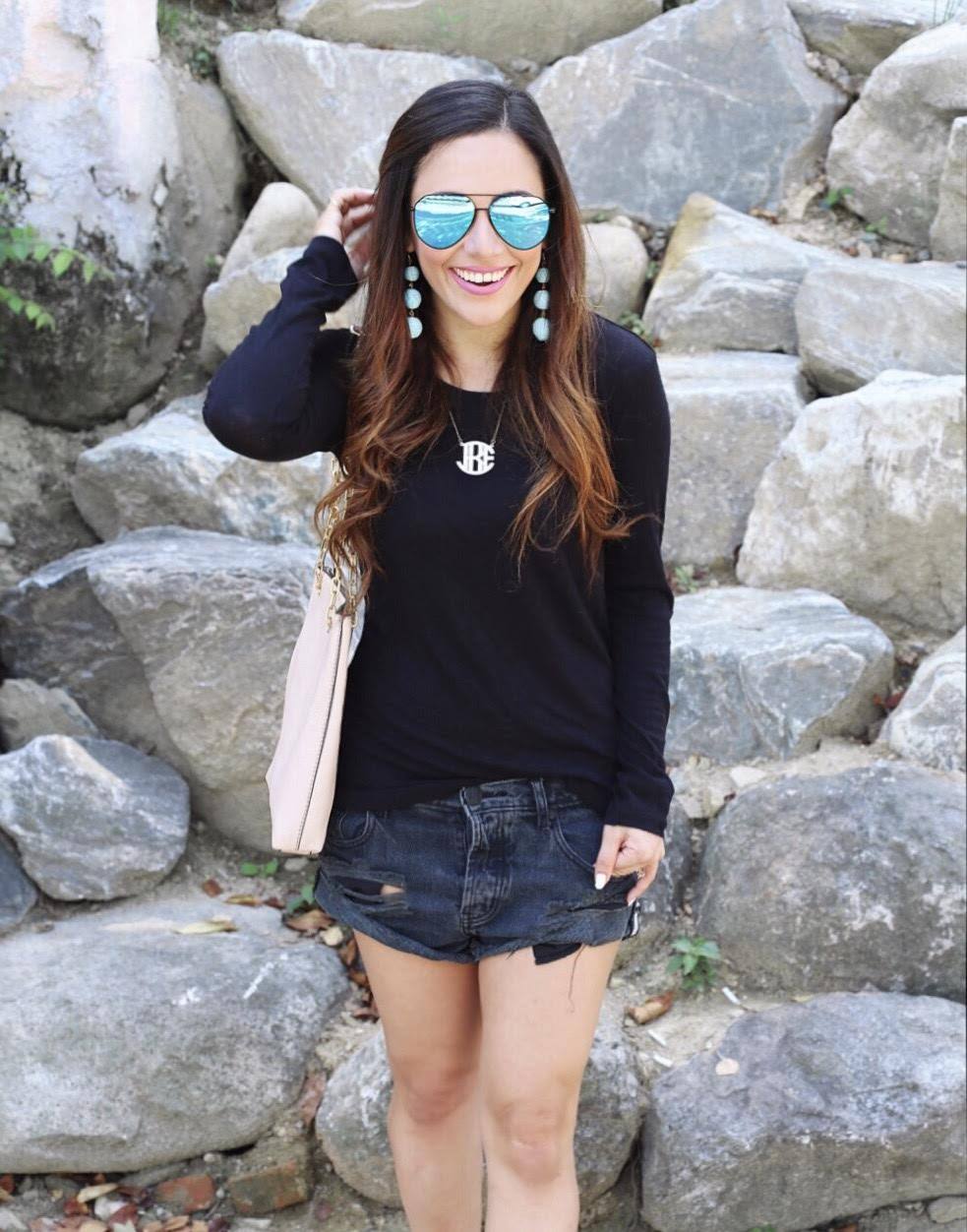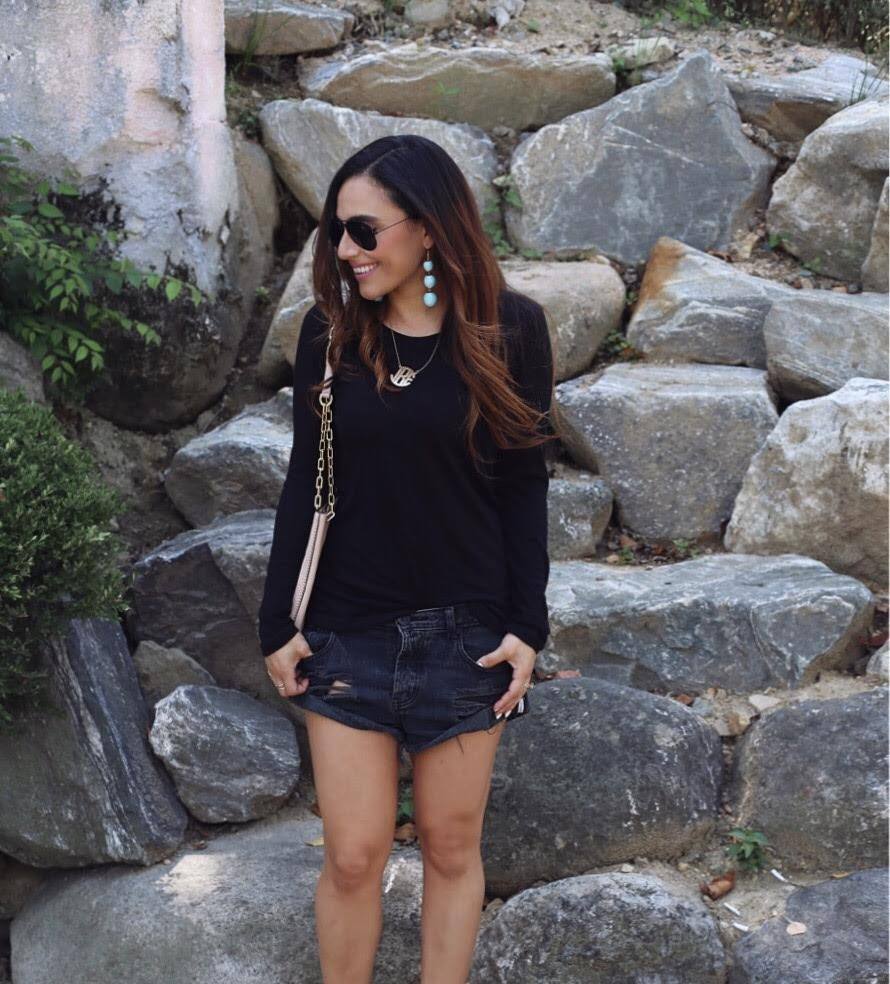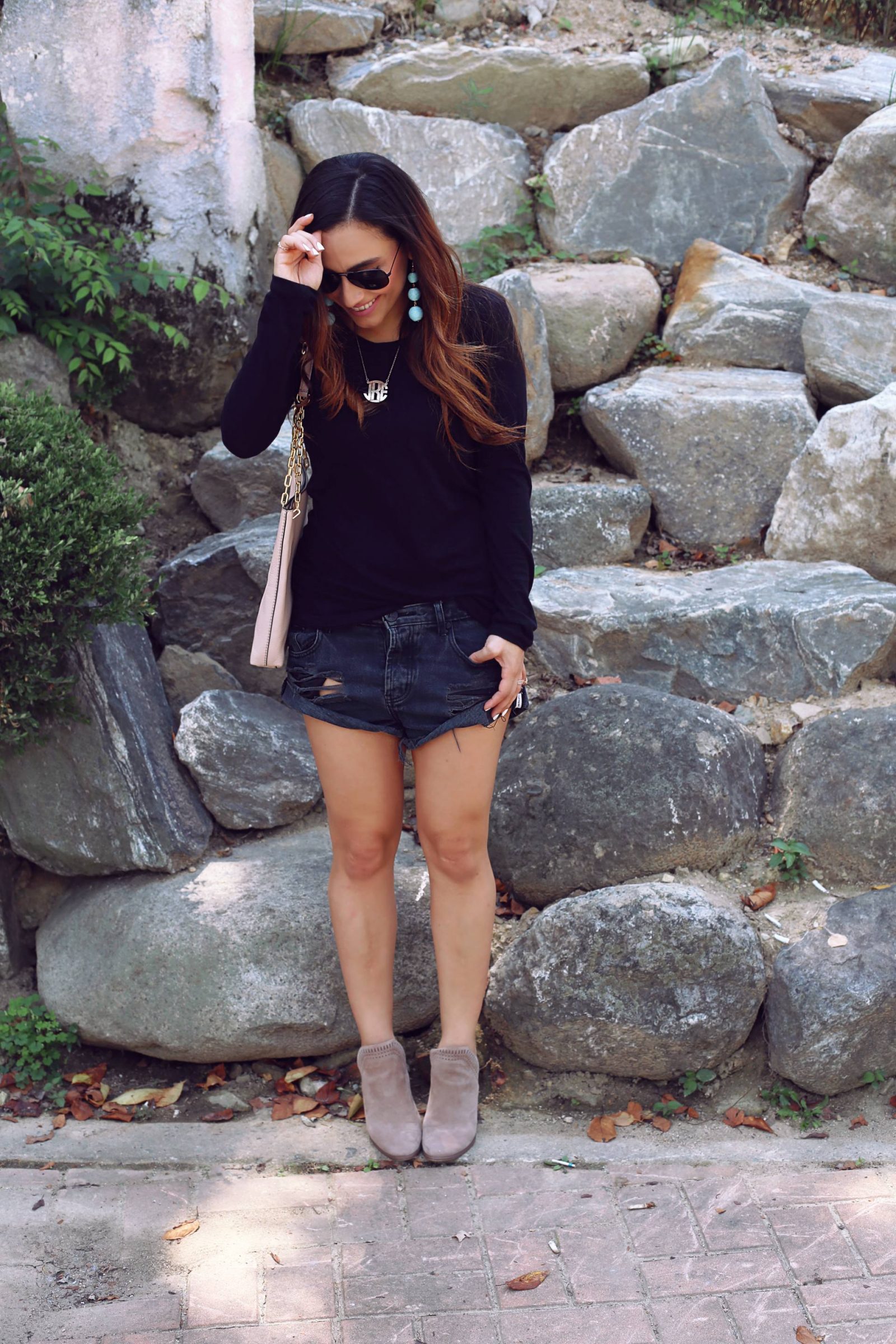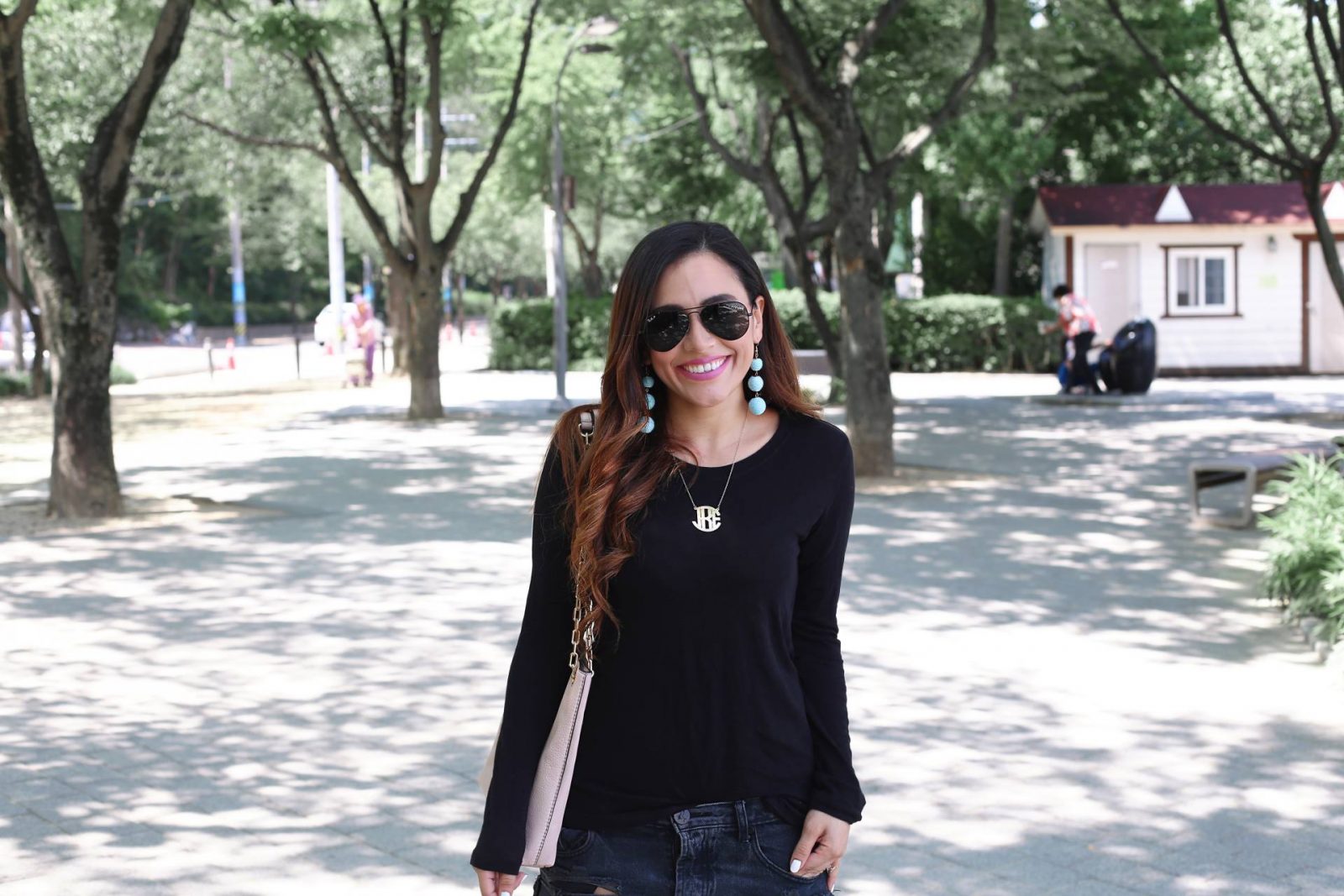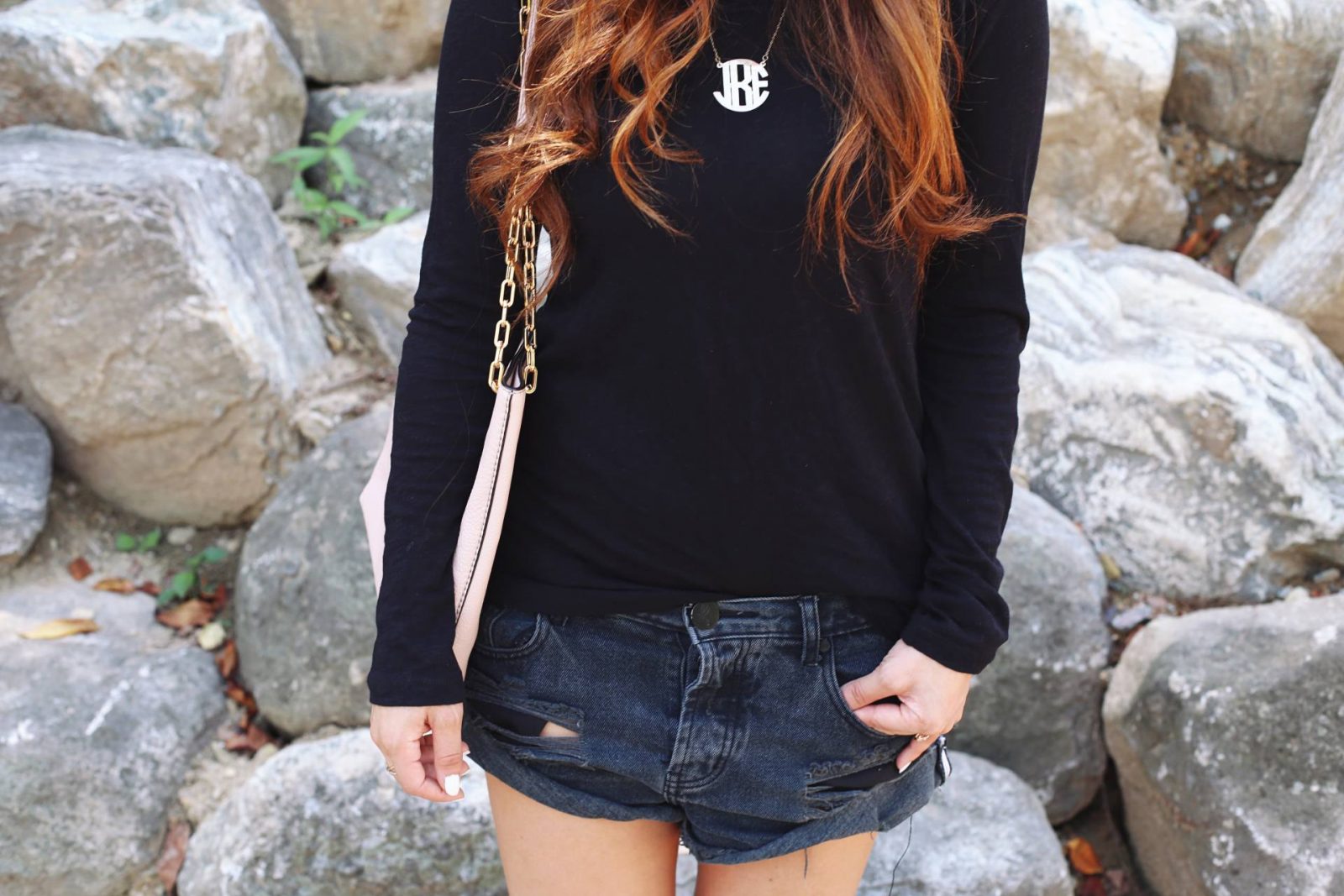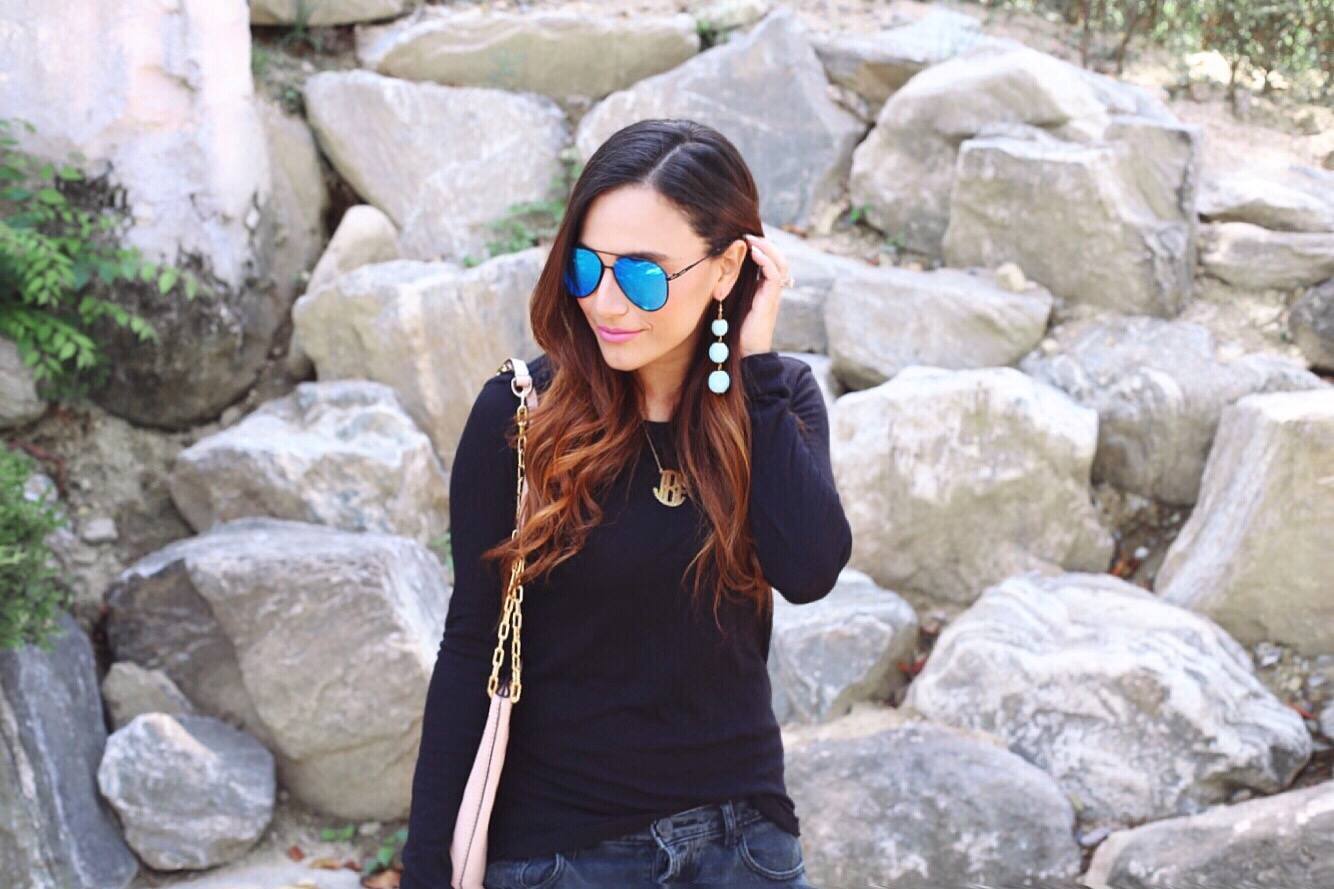 top: caslon | shorts: one teaspoon | purse: tory burch | necklace: brook and york | sunglasses: diffeyewear | earrings: goodnight macaron
basics. you can never go wrong with the simplicity of basics. in fact, i'm pretty sure 90% of the time i live in basics. they're the easiest to style, and are incredibly versatile. you can style a plain white tee with cut off shorts and sneakers for a casual look or kick it up a notch with jeans, a blazer, pumps and a statement necklace. and viola, date night ready!
i've picked out some of my favorite fall basics all under $100. they're the perfect pieces to grab when you're in a rush, not feeling it or are opting for a comfy kind of day… or opting for any kind of day, really. best of all, you can mix and match just about all of these to get tons of outfits out of just a few pieces.
i tend to shop for basics in neutral colors so i can wear them in multiple ways and multiple times. aka… over and over again. some pieces are worth investing and others are worth saving on. basics do not have to break the bank. in fact, you can find some that are at a steal of a price. i like to have a few of both. i splurged on a couple of james perse basic shirts a few years ago and practically lived in them throughout my first year out of college. i still have them and still go to them every single summer. others i spent no more than $9 on and still wear and love. you just have to find the basics that fit you and your style best!
shop tops

shop short sleeved tops
[short sleeves and tanks are great for layering underneath jackets and sweaters]


shop sweaters

shop cardigans

 shop dresses

xo | jasmine