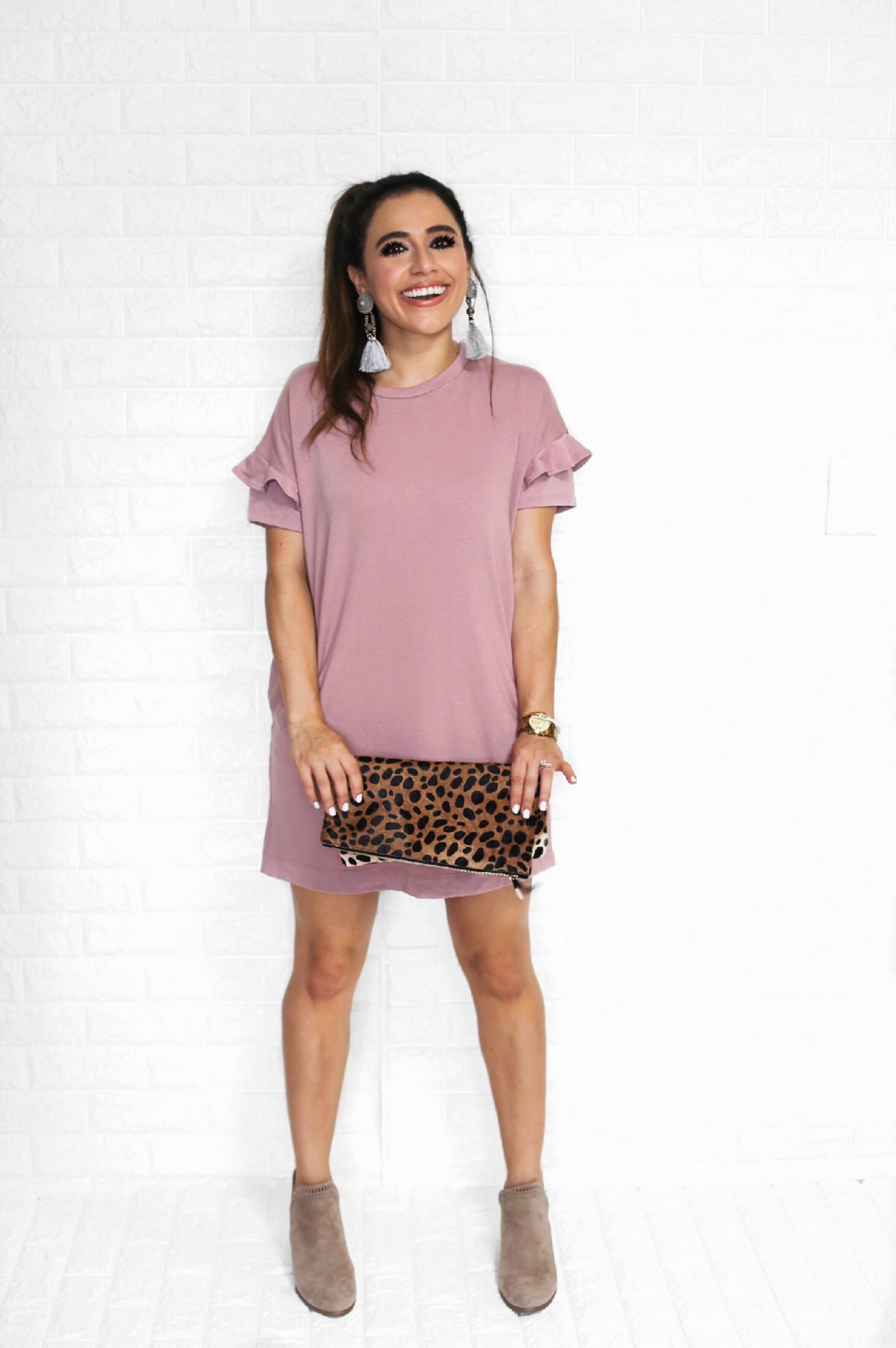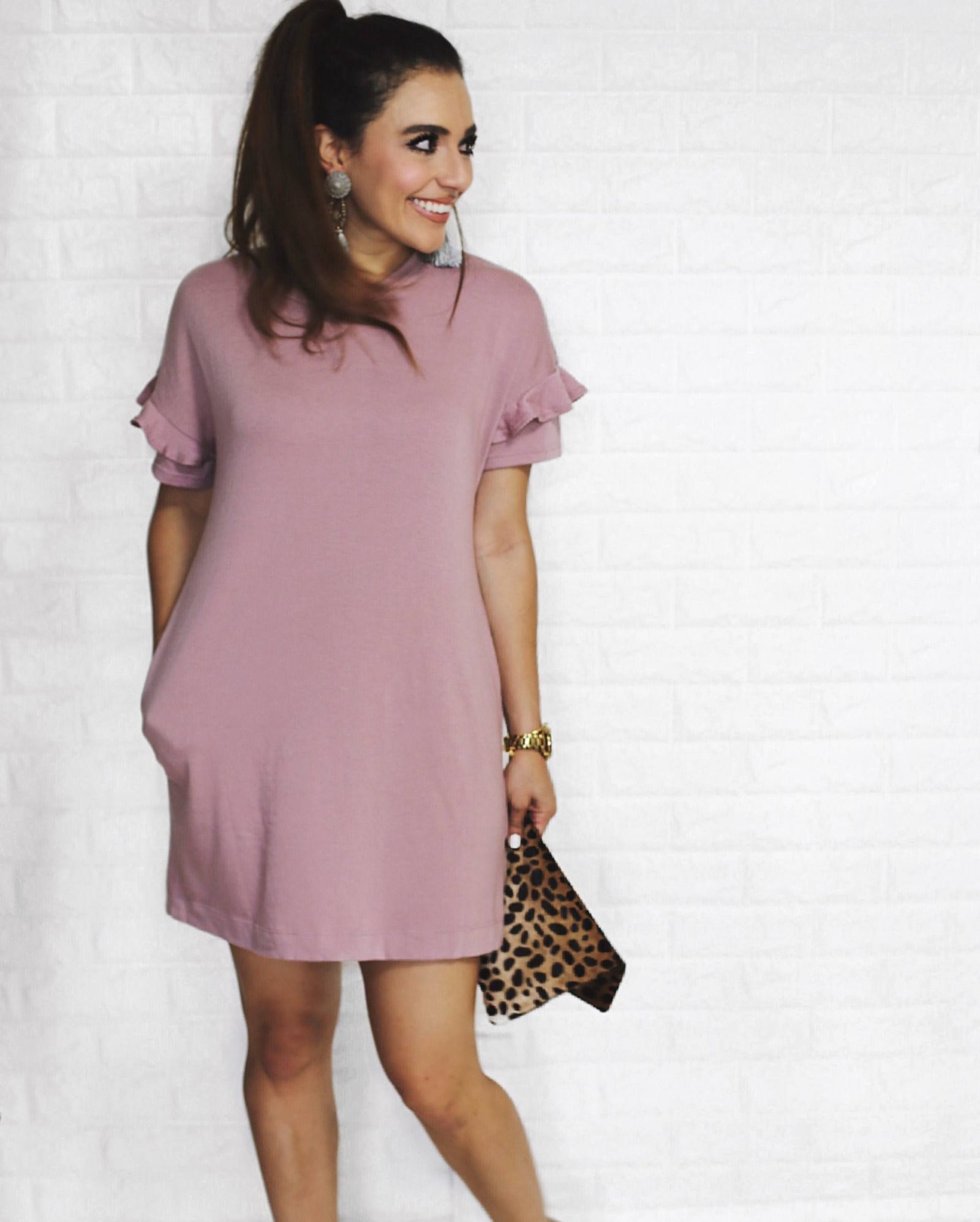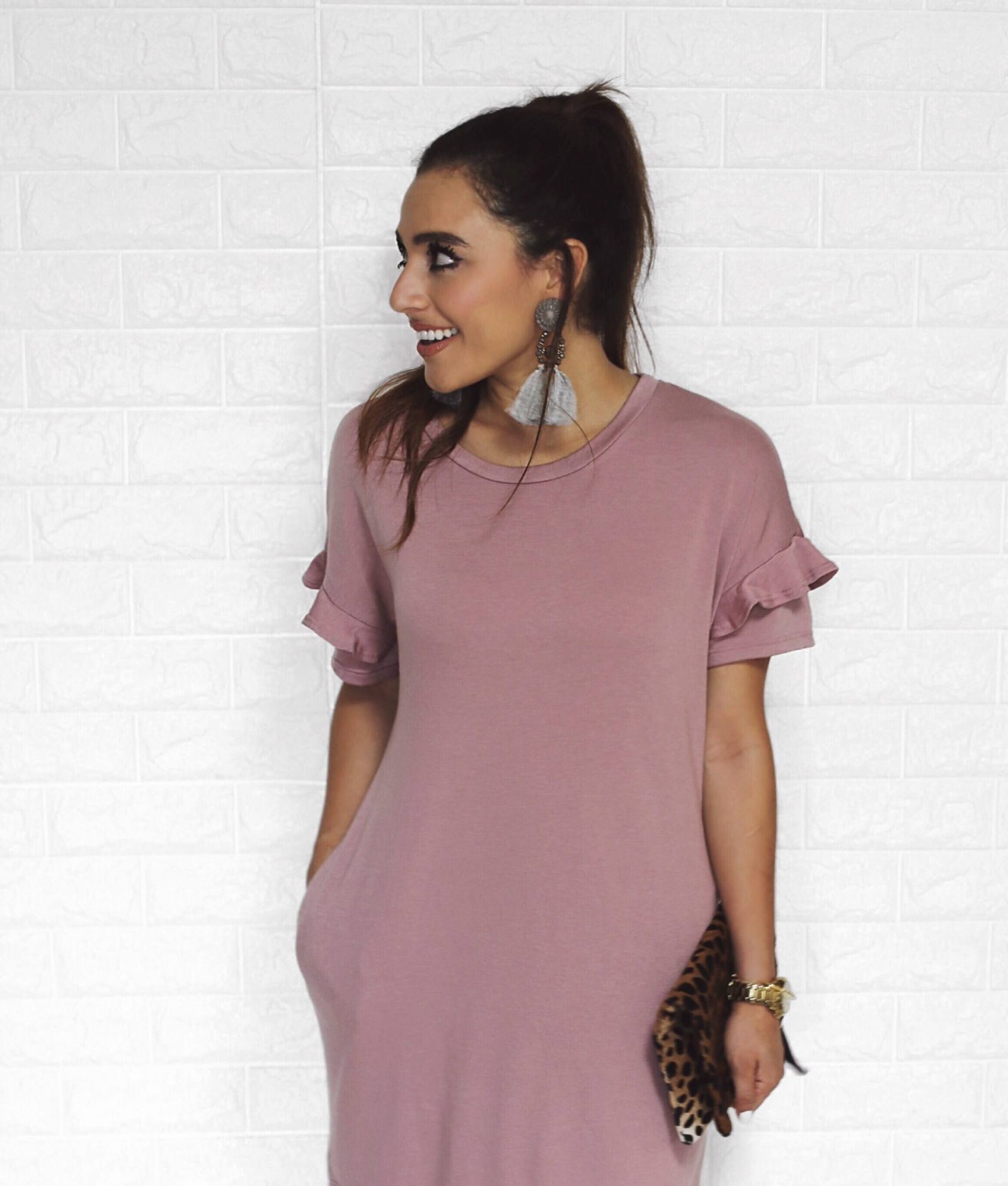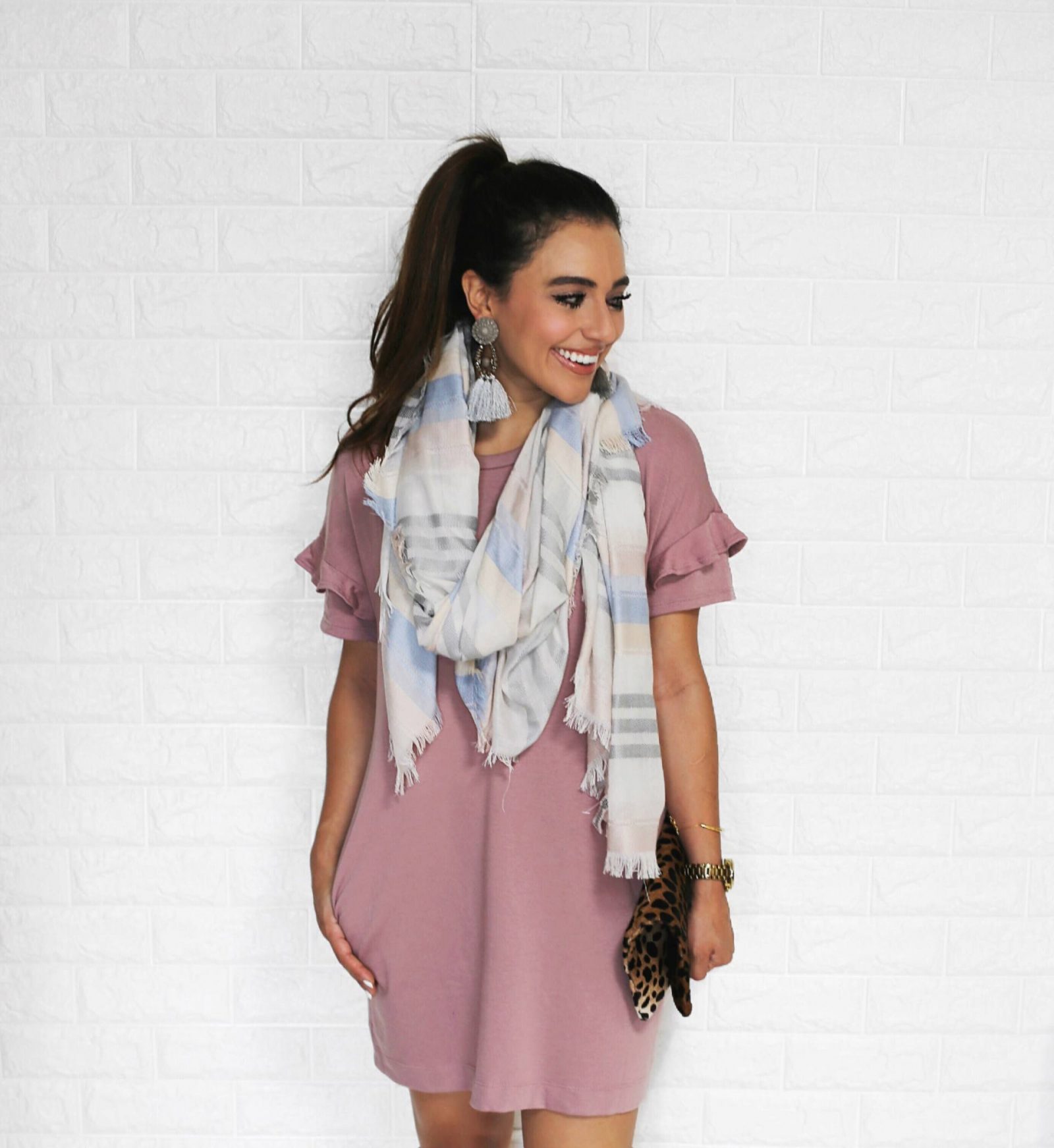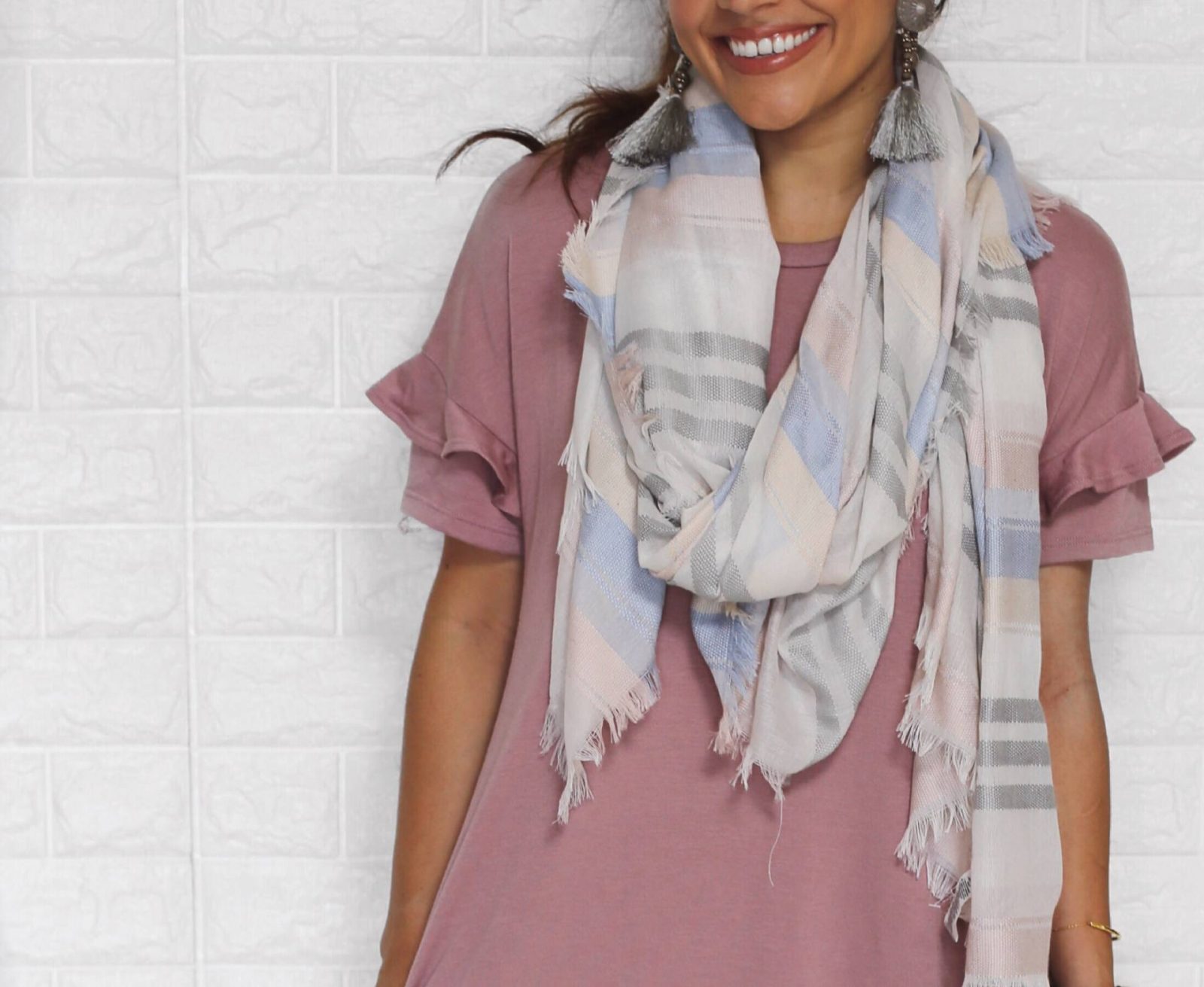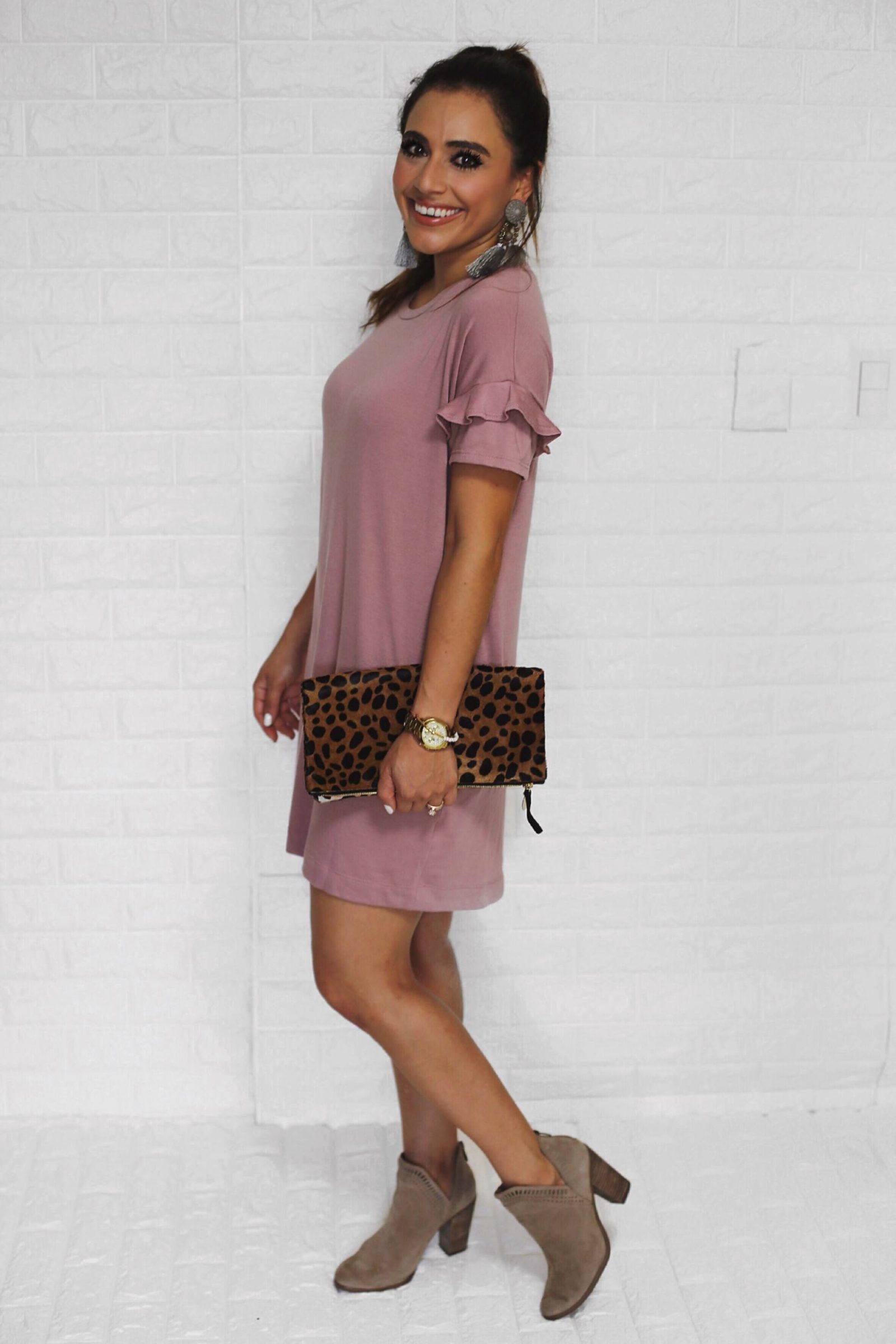 this little number has comfy written all over it. at an under $40 price point this pink dress [that also comes in green and grey] is an absolute must.
it's perfect for the summer to fall transition. the dress it self is made of a thicker and warmer material, yet is still lightweight and incredibly comfortable with pockets. dresses + pockets are always a win. and can we talk about the ruffle on the sleeve? it's definitely my favorite part. it's flirty and fun but not overbearing. basically the perfect combo.
i paired this dress with a light weight scarf and booties to welcome the fall transitional weather. if you're somewhere where the temps are still hitting the 90's and above [bless you], swap out the booties and scarf for some fun kicks like these and viola, you're weather appropriate. the dress fits tts, however i would recommend ordering a size up if you are on the taller side and don't care to have your backside peeking out when bending/sitting.
this scarf is another must-have. it's long in length which allows for multiple ways to wrap it and create new and fun looks. one of my biggest pet peeves is short scarf that you can't even tie around your neck. i mean, what's the point?!
this clare v. clutch goes just about everywhere with me. it is an investment piece and does cost a pretty penny. however, you know i love finding a good dupe and y'all, i found the perfect copy cat! it's incredible affordable and looks great! [see "shop the post" below].
in other news, i've been trying to keep true to my new years resolution this year and pay it forward with compliments. ever realize the only time you pick up a phone to call a company to "speak to the manager" is to complain? how about we call to brag on an employee for giving great customer service. or compliment a stranger because you like the scarf their wearing [don't be creepy though…] you never know what kind of impact you could have on someone's day or even life. a little kindness goes a long way. so let's flood the lives of others with kindness and love!
so encourage each other and build each other up, just as you are already doing | 1 thessalonians 5:11
shop the post

xoxo | jasmine