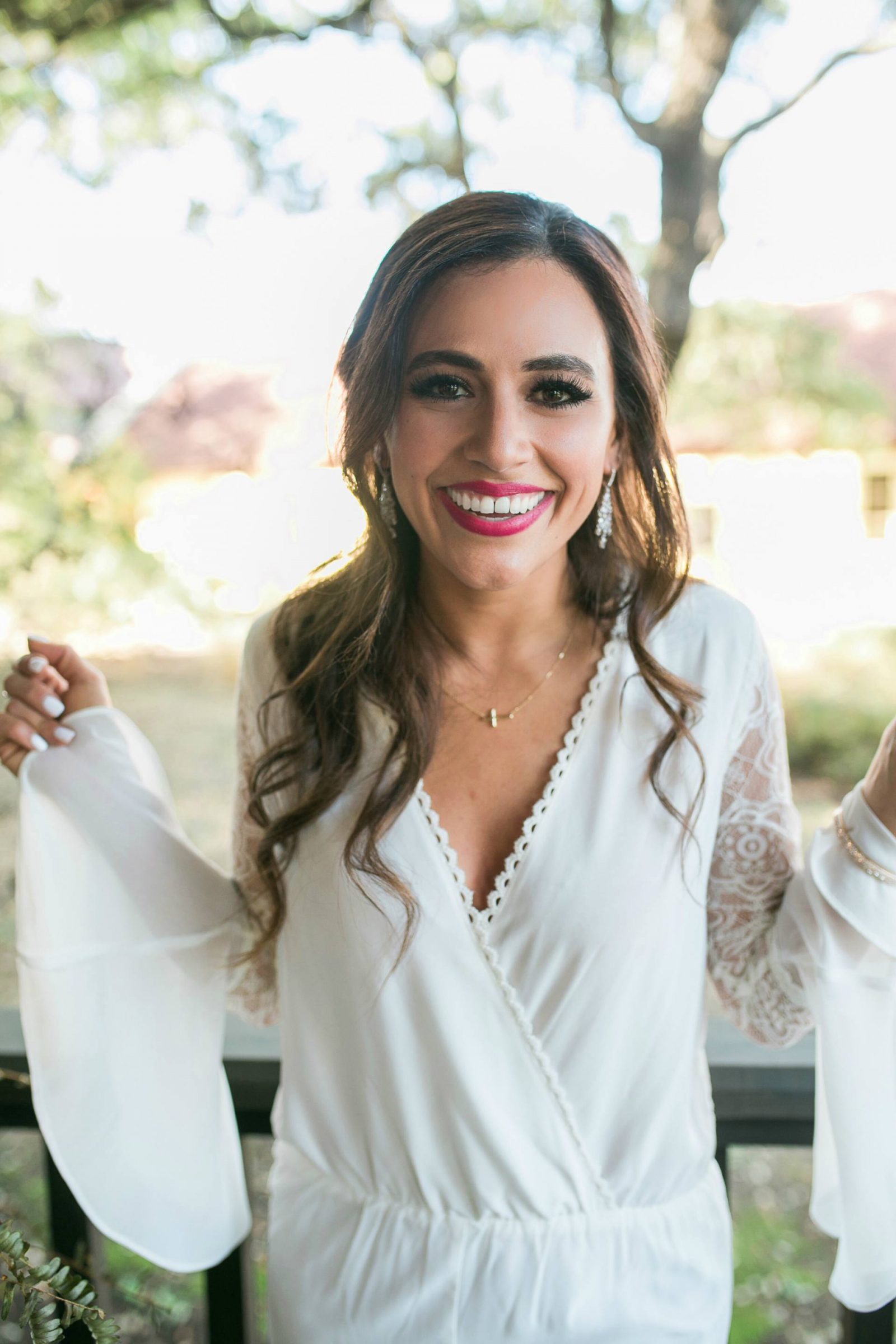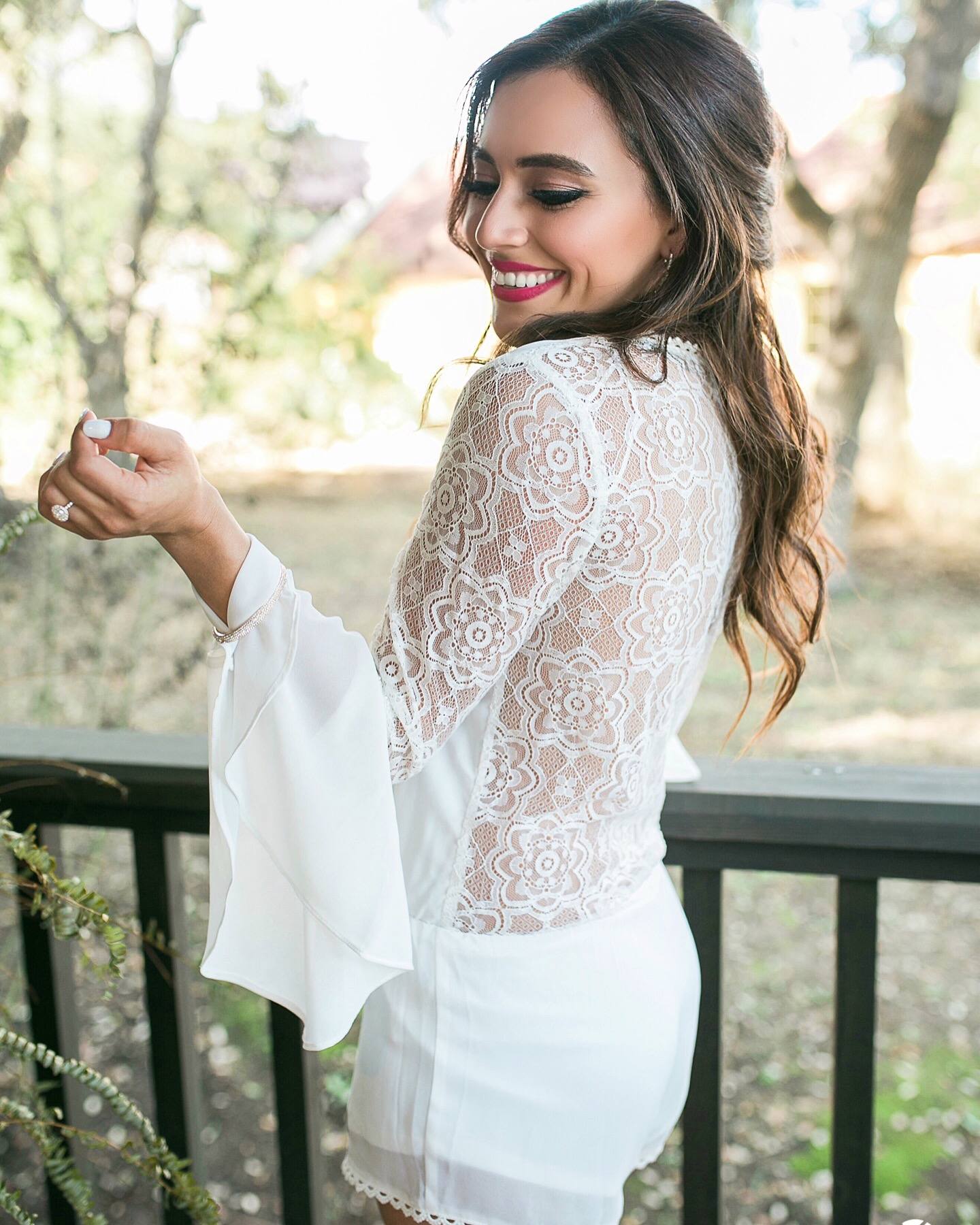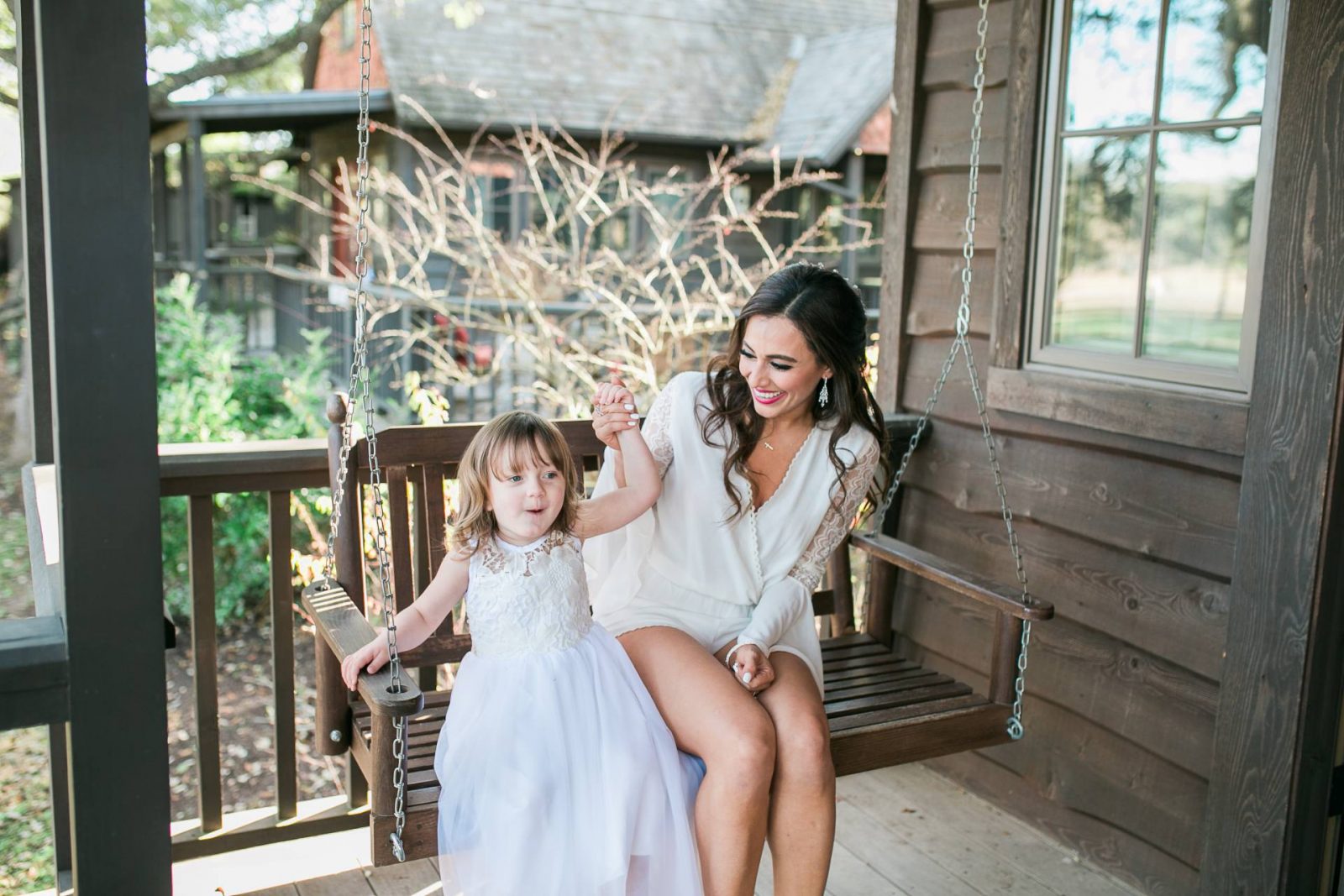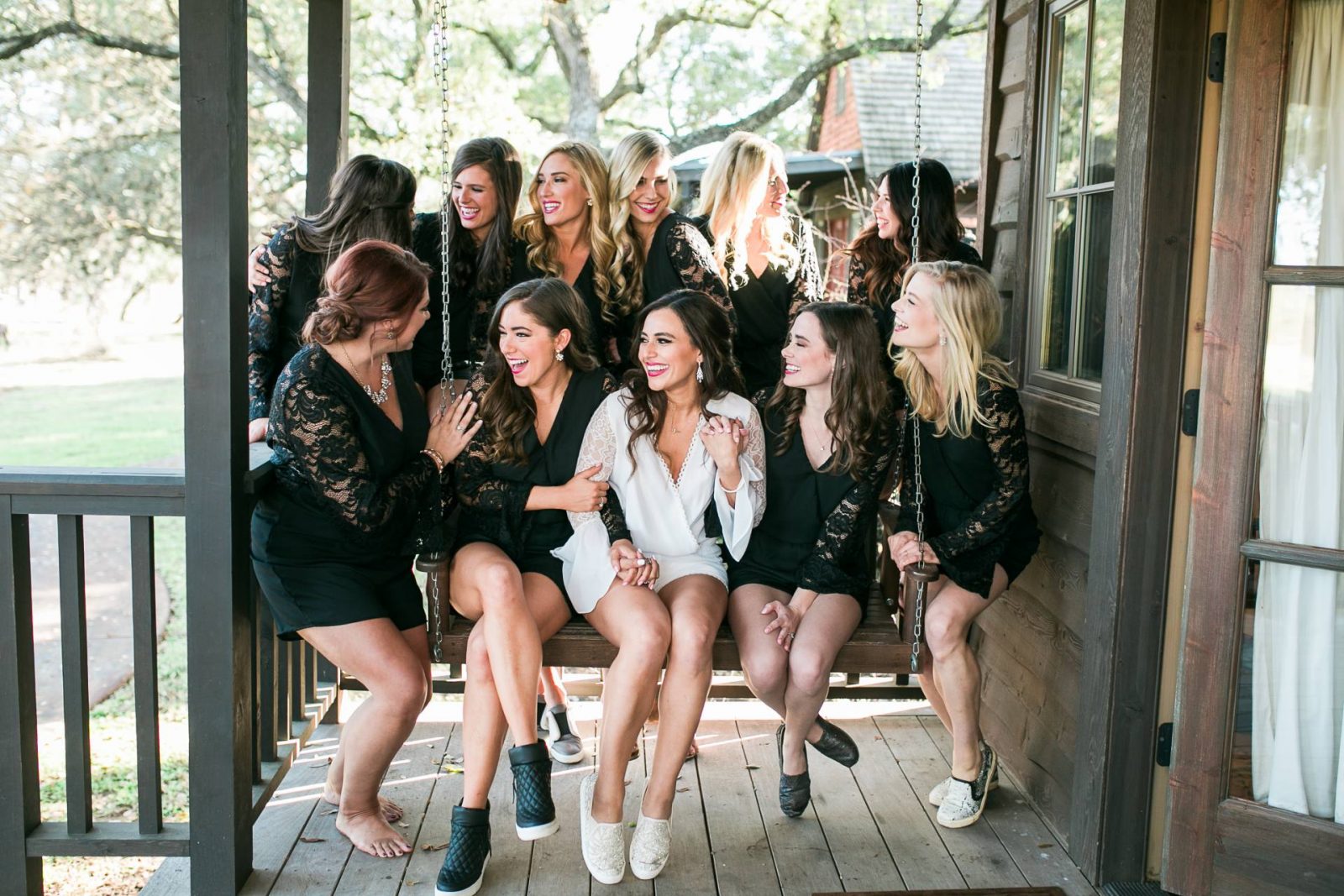 13 items to bring on your wedding day
to avoid murphy's law taking over your perfect day, i do recommend you come prepared with 13 essential  items [ aside from the obvious such as your dress, shoes and jewelry]. have a few bridesmaids or your maid of honor help with the list to ensure everything makes it to your big day
1) bobby pins
you never know when you will need an extra or two
2) hair spray:
hair is usually done hours before pictures and nobody wants a fly-away photo-bombing them. having some extra hairspray will no doubt come in handy for those last minute touch ups.
3) aerosol deodorant:
with lots of people in a room + heat tools + emotions, things can get a little warm. keep feeling (and smelling) fresh with aerosol deodorant that is shareable. (you never have to make skin contact). this would go great in a bathroom basket as well.
4) band-aids:
the biggest mistake most girls make is buying a new pair of shoes to wear with a wedding or bridesmaid dress and wearing them for the first time on the big day. b r e a k     t h e m     i n but for those that forget, bought the shoes at the last minute or merely didn't have the time, have those band-aids ready to go! let nothing come between you and that dance floor! your feet will thank you.
5) tissues:
well, because things get emotional.
6) cell phone charger
when you have a full day of primping, prepping and instagramming, this becomes a necessity. extension cords, external battery packs, all are handy in the bridesmaid or groomsmen quarters.
7) advil
 you never know when two advil will save the day! the single packets work  best. these can also be left in both the men's and women's restroom for any guests to use as needed.
8) safety pins
dancing happens and bustles rip. you're not alone. just grab a safety pin or two and keep the night going strong! this is also handy to keep in the women's restroom for any janet jackson dress mishaps that occur throughout the evening.
9) mints
no one likes talking to the person with smelly breathe. keep it bay with a box of altoids or mints.
10) champagne
because you have to celebrate with a little bubbly!
11) oil blotting sheets
these come in handy around picture time. they are a great last minute touchup to ensure you look flawless.
12) speakers
if wherever you decide to get ready does not have a speaker, ask a bridesmaid to pack one along with their bag. pack the charger, just in case, too. a dead speaker won't do anyone much good. you can call your venue, hotel, etc to check on their music playing capabilities beforehand.
13) mini-sewing kit
because life happens.
tip* with so many girls and make up brushes all in one space, be sure to pack your belongings in an easy to use bag. especially for the bride if leaving for a honeymoon the very next day. things can get hectic while trying to stick to a timeline, so staying organized and having everyone stay on top of their own belongings will pay off at the end of the night.

a snippet into my big day of
there's no denying it, planning your dream wedding is a lot of work. by the time you've decided between the white shimmer linen or the extra white shimmer linen, 3 decision deadlines have passed you by. it's easy to feel overwhelmed. the best piece of advice i received was this, once a decision is made, stick with it. you could go back and forth all day long and with the help of pintrest and everyone else's opinion, every decision you make is second guessed. just remember, you do you. and once you decide on something because it's how you would like it, stick with it. clearly, that's easier said than done, but a good goal [and time saver] to keep in mind.
one of the most exciting parts of the planning process is planning the morning of your big day. the timeline of hair, make-up and transportation can be a beating, but deciding on getting ready outfits and getting ready playlists can be such a blast! music is always a must for me. it sets the tone and gets the party going. i had my best friend work on a playlist a couple months leading up to the big day and she did not disappoint. we had pump up songs with a fun mix of throwbacks that got every girl in the room singing along. you can never go wrong with a good throwback.
with music duty off my plate, i searched local stores and websites for the perfect outfit to get ready in. i may have over-searched because i ended up finding two. after making so many decisions i decided this was one decision i was going to forego. so, i chose both.
me and the girls had a slumber party the night before and i was so thankful to have them there. in my head we were going to stay up all night long and jump on the bed while dancing to music in our cute pj's, but in reality we chatted, spent some unforgettable quality time together and got a good nights rest. we all had a long day coming up!
our morning started with hair. to make things a little easier and speedier with 12 bridesmaids, i rented out blo bar. for our morning outfit choice, i chose oversize shirts that are incredibly soft and comfortable and asked all the girls to wear white jeans. it turned out perfect. the shirts were monogrammed with each girls' initials and complemented the jeans perfectly. not mention, everyone was comfy and was able to change clothes without ruining their hair. [button up shirts are awesome for this!]
from hair, we went back to our hotel for lunch, then to our venue for make up. this is where outfit number two came in. after finding my white romper, there was no turning back for me. i knew i had to wear it. then i found the most perfect black rompers that complimented my white bridal romper. there was no doubt in my mind about choosing both looks. i don't exactly recommend it, but no regrets. to my knowledge the day ran smoothly. if there were any hiccups, i didn't know about them and quite frankly don't think i want to know about them 🙂
shop getting ready outfits

shop sleepwear outfits [with the girls]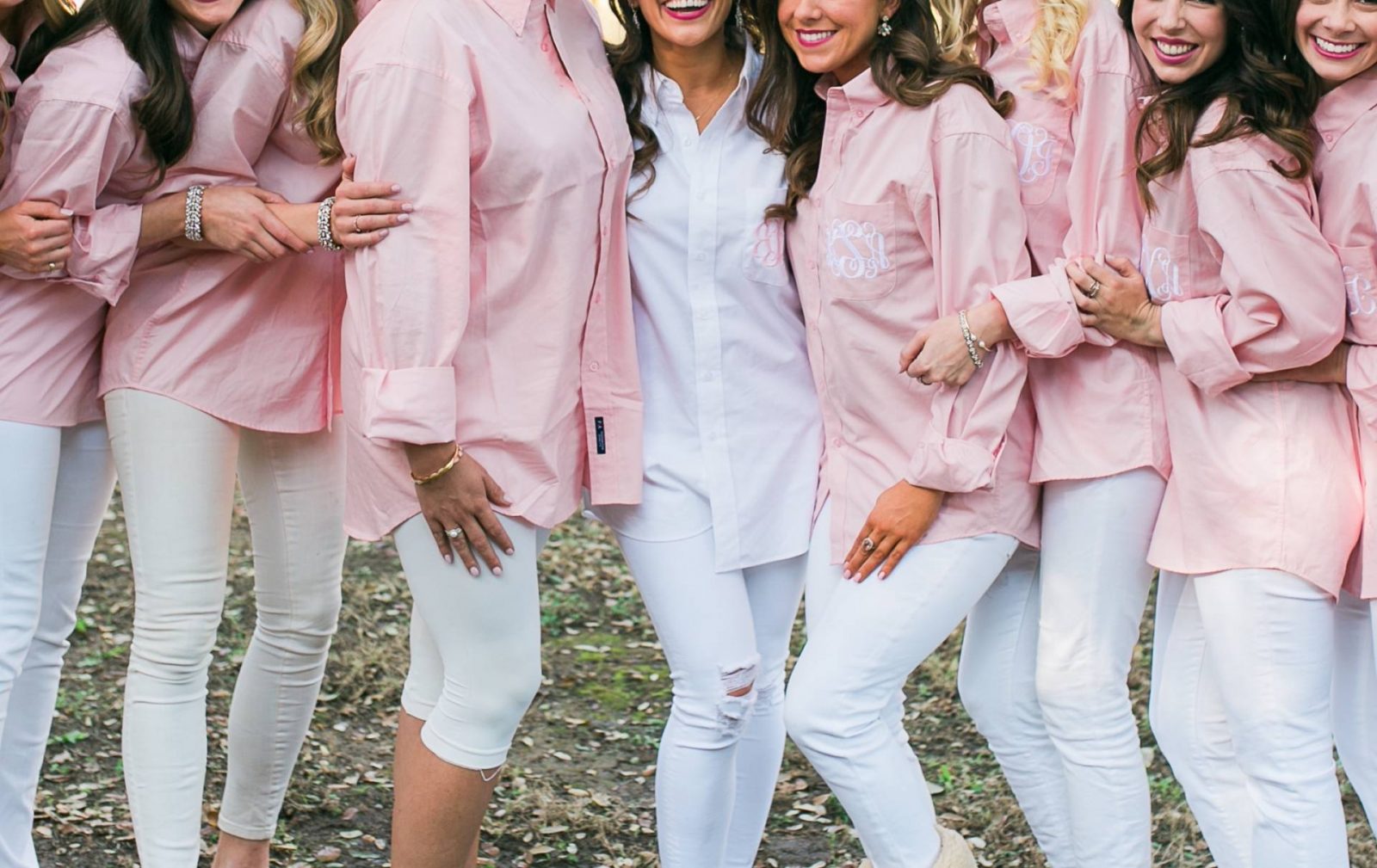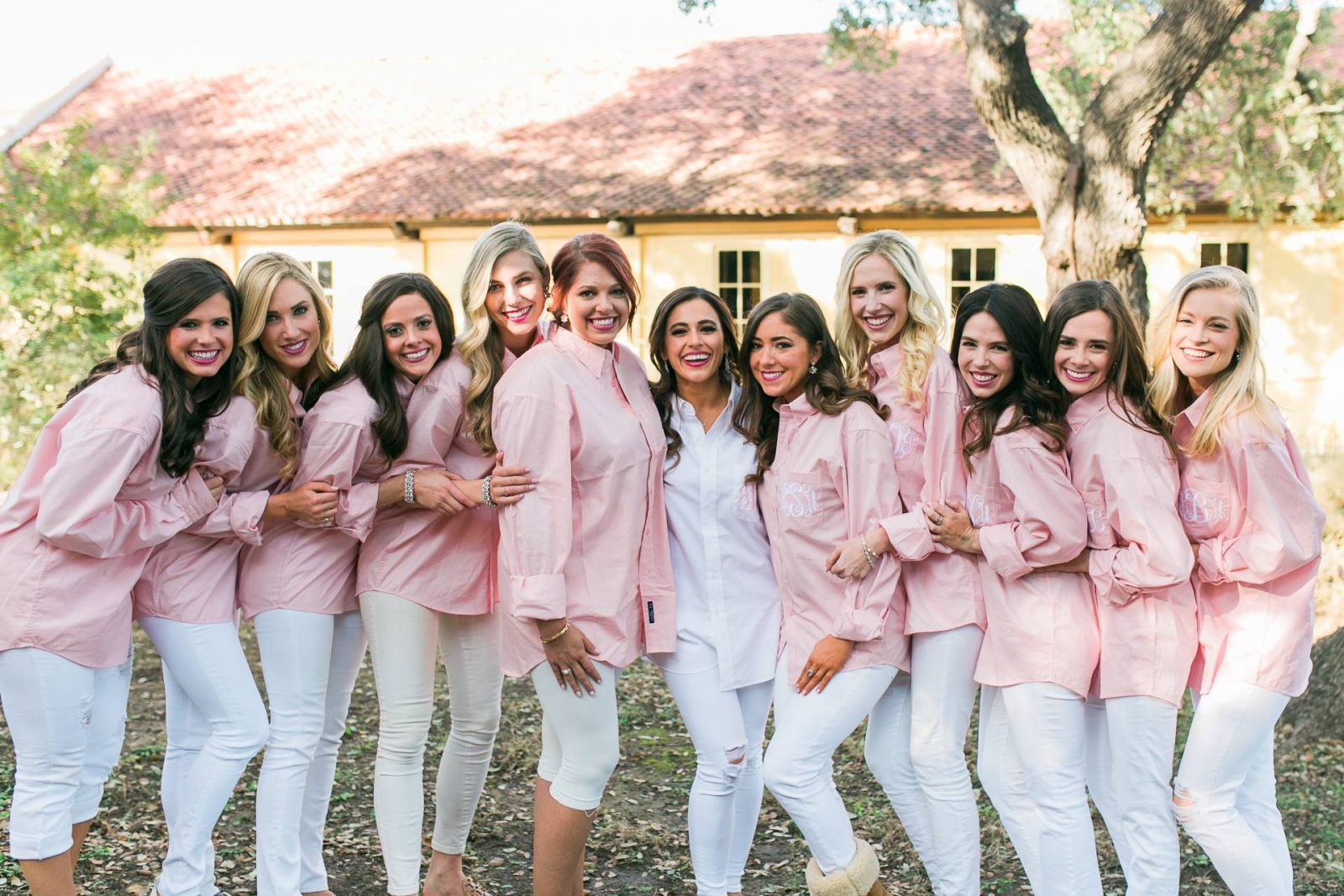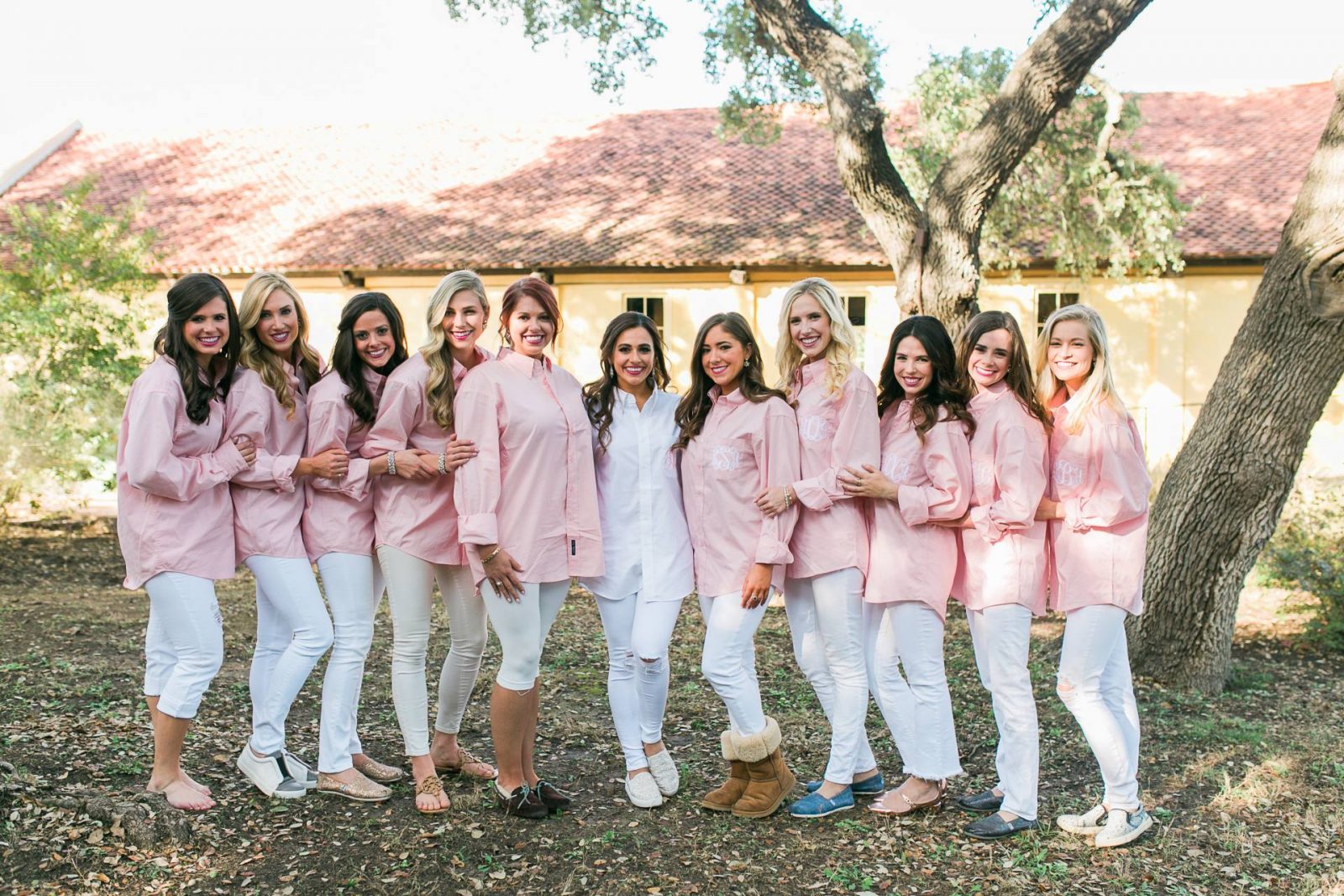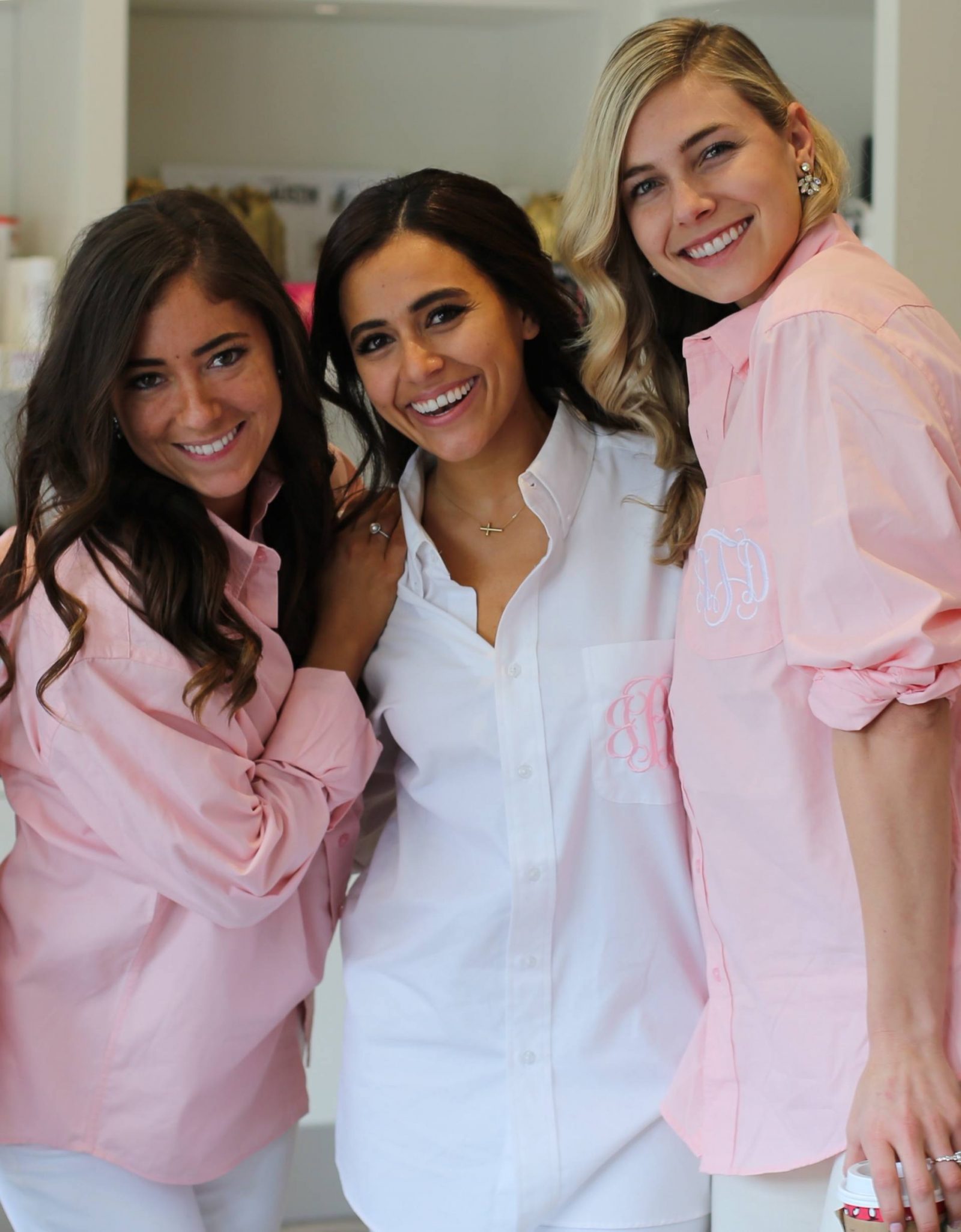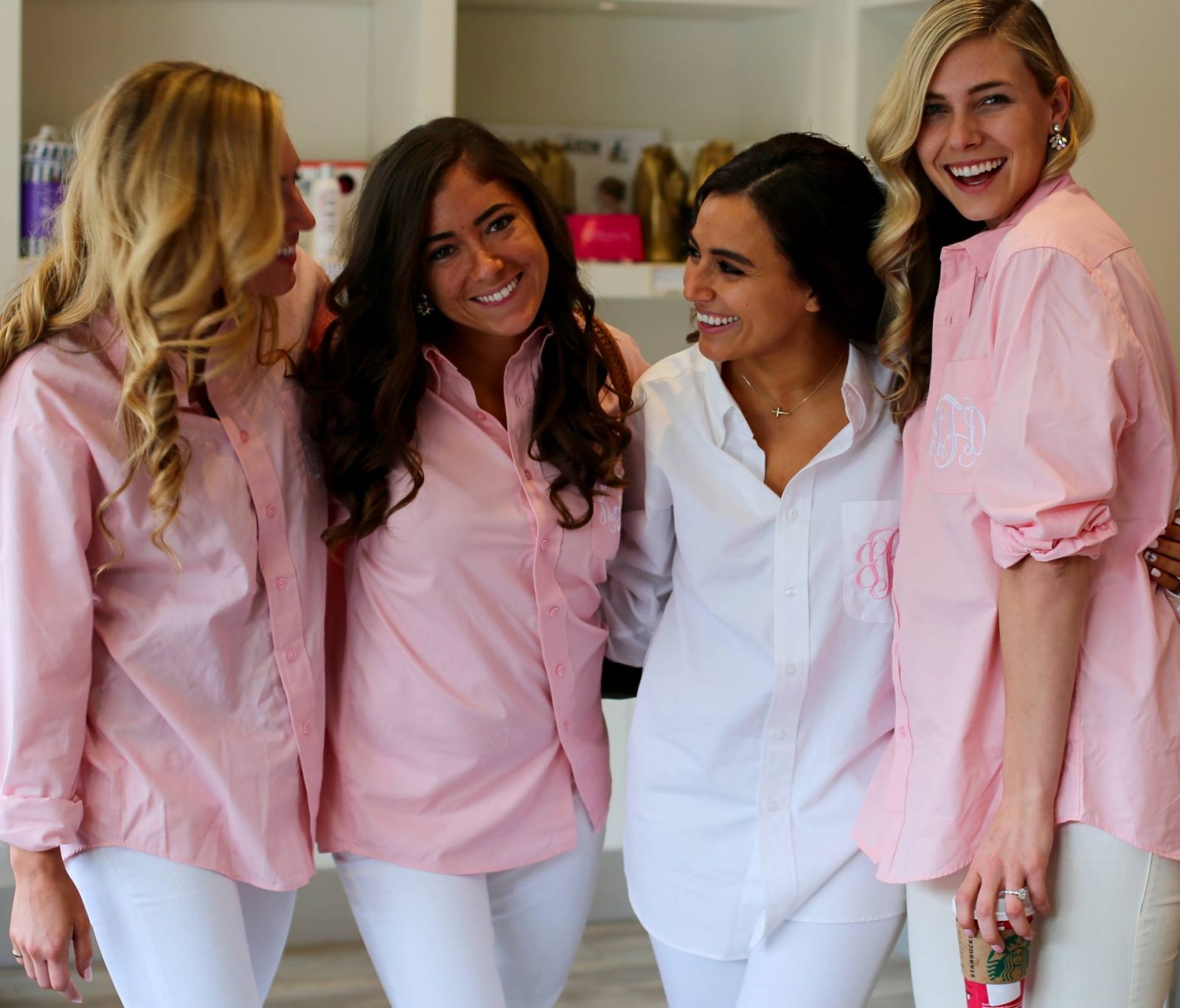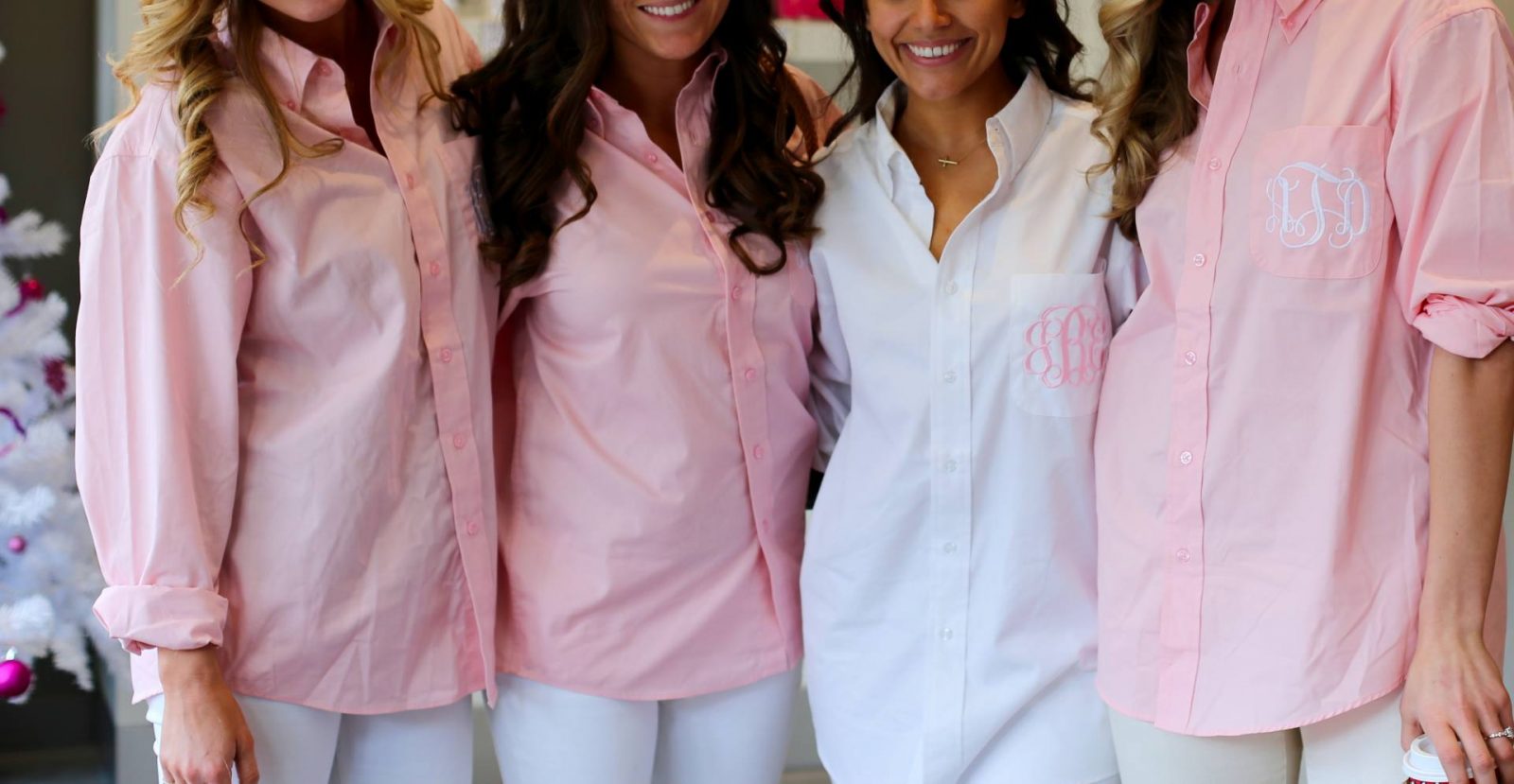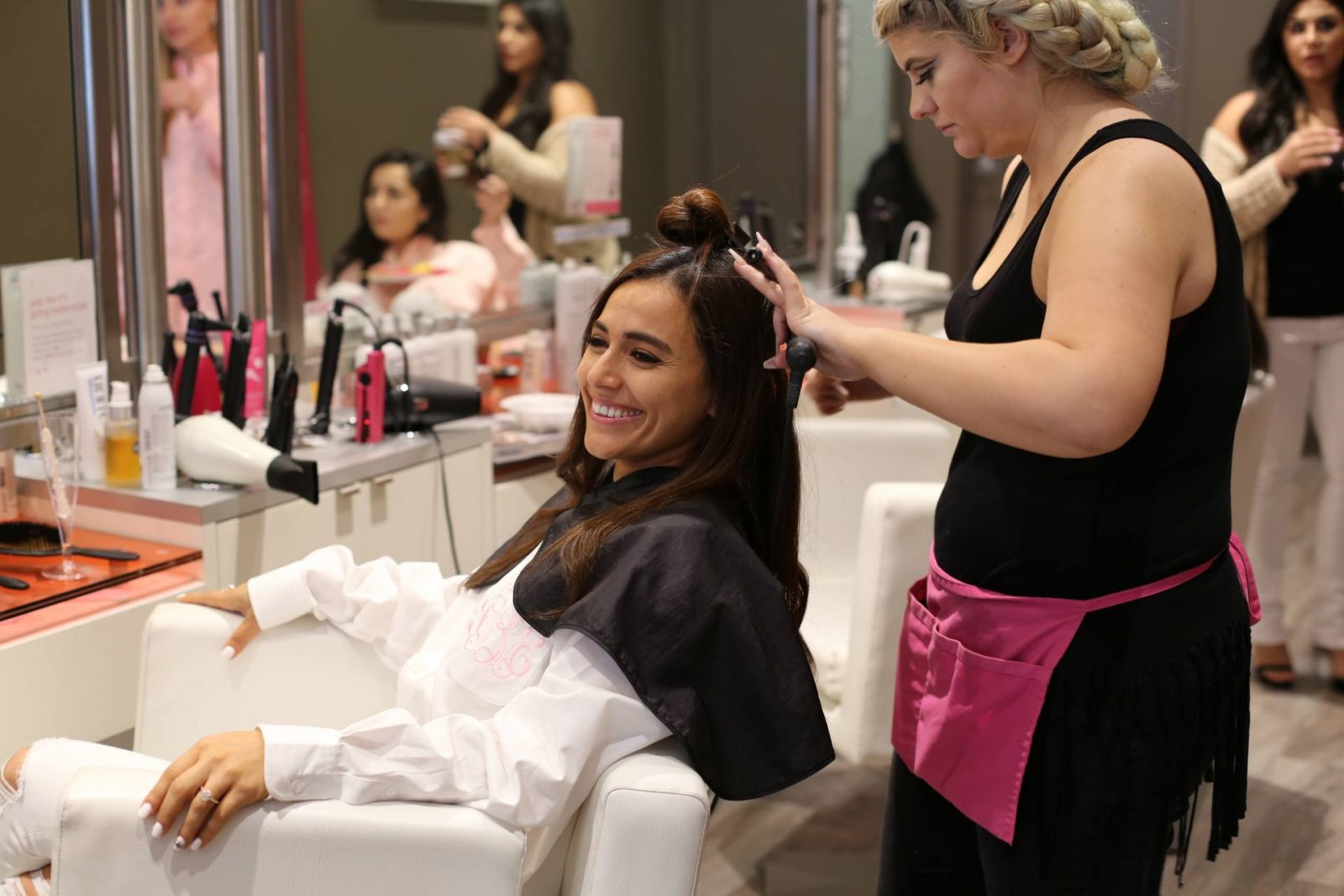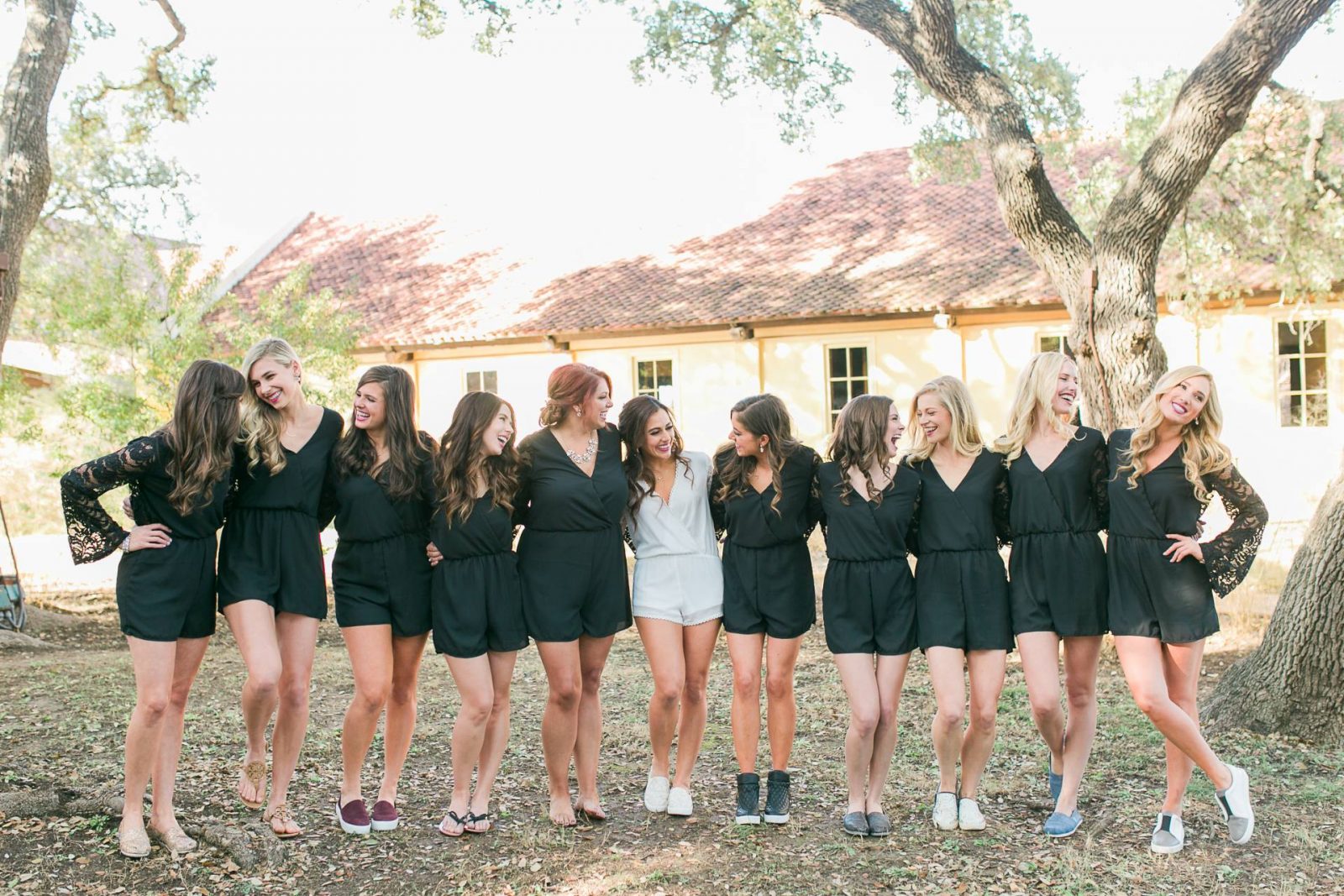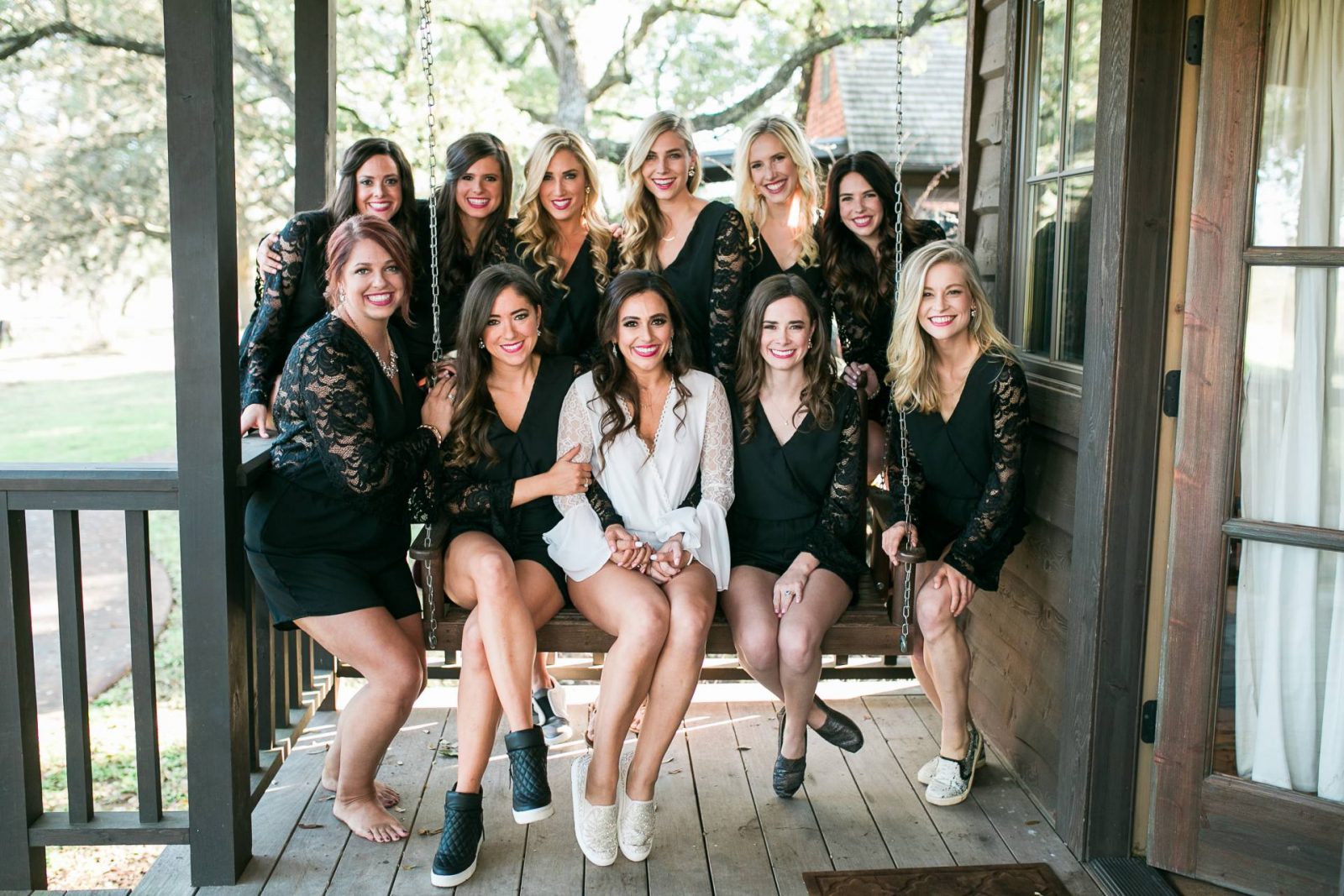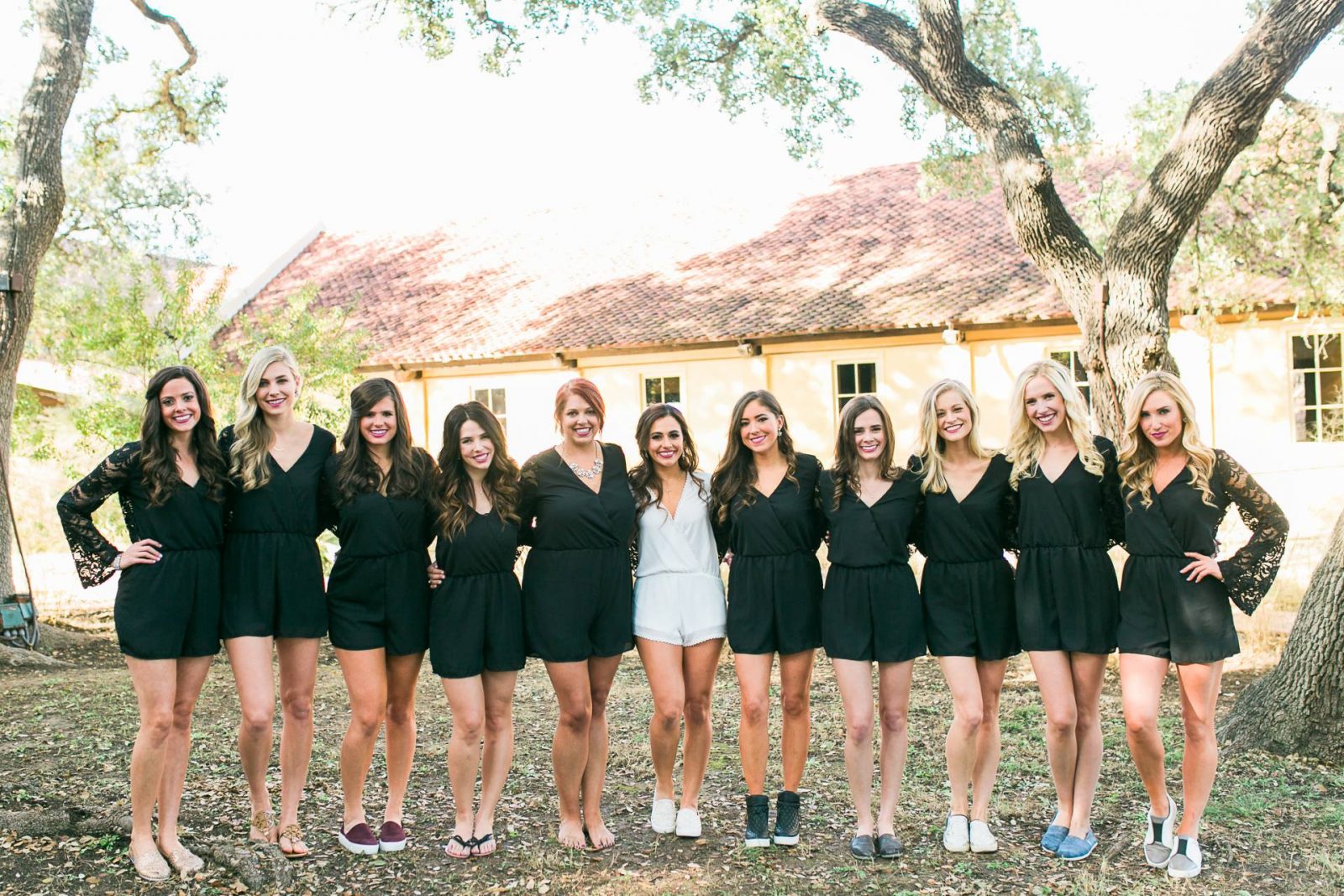 xoxo | jasmine