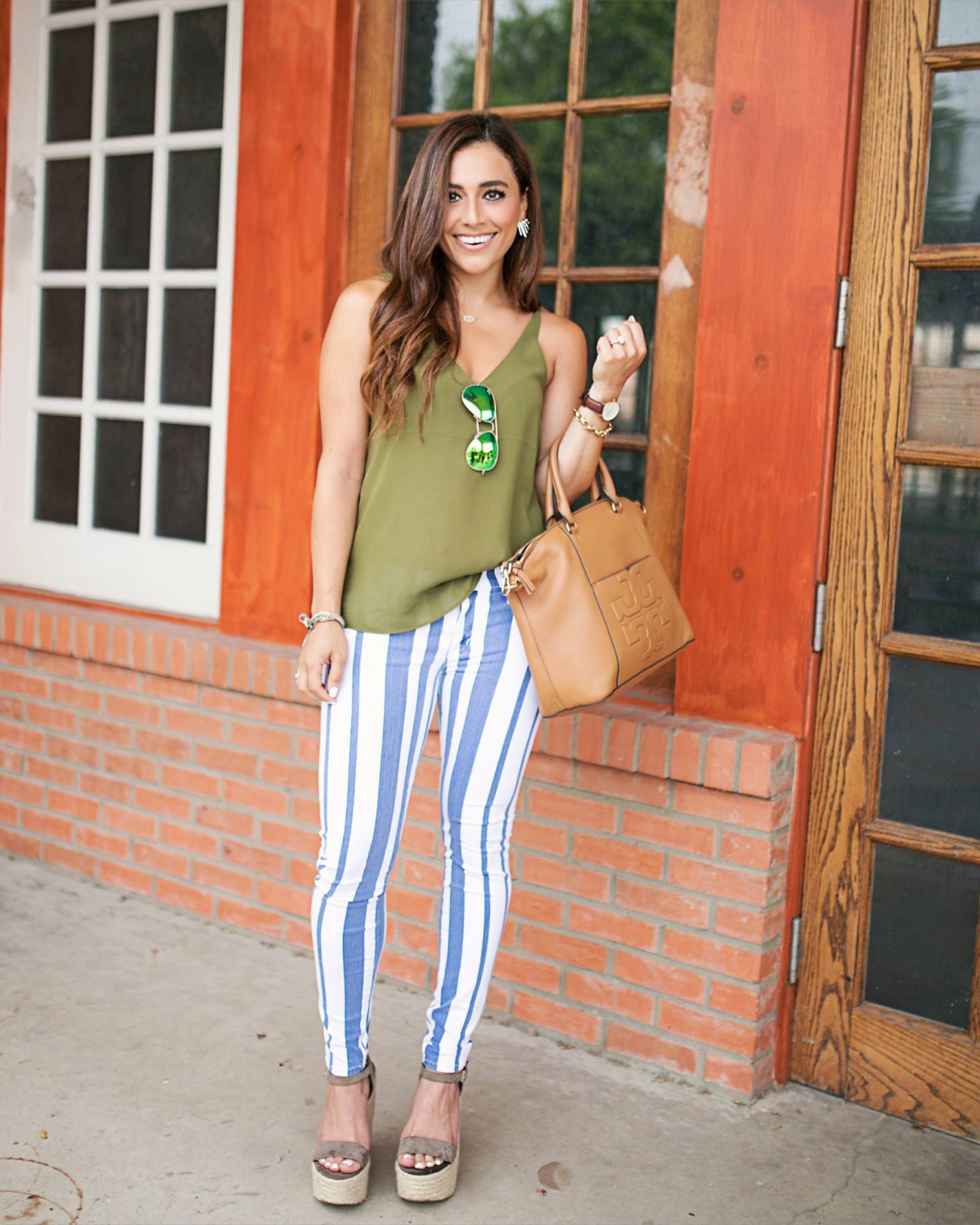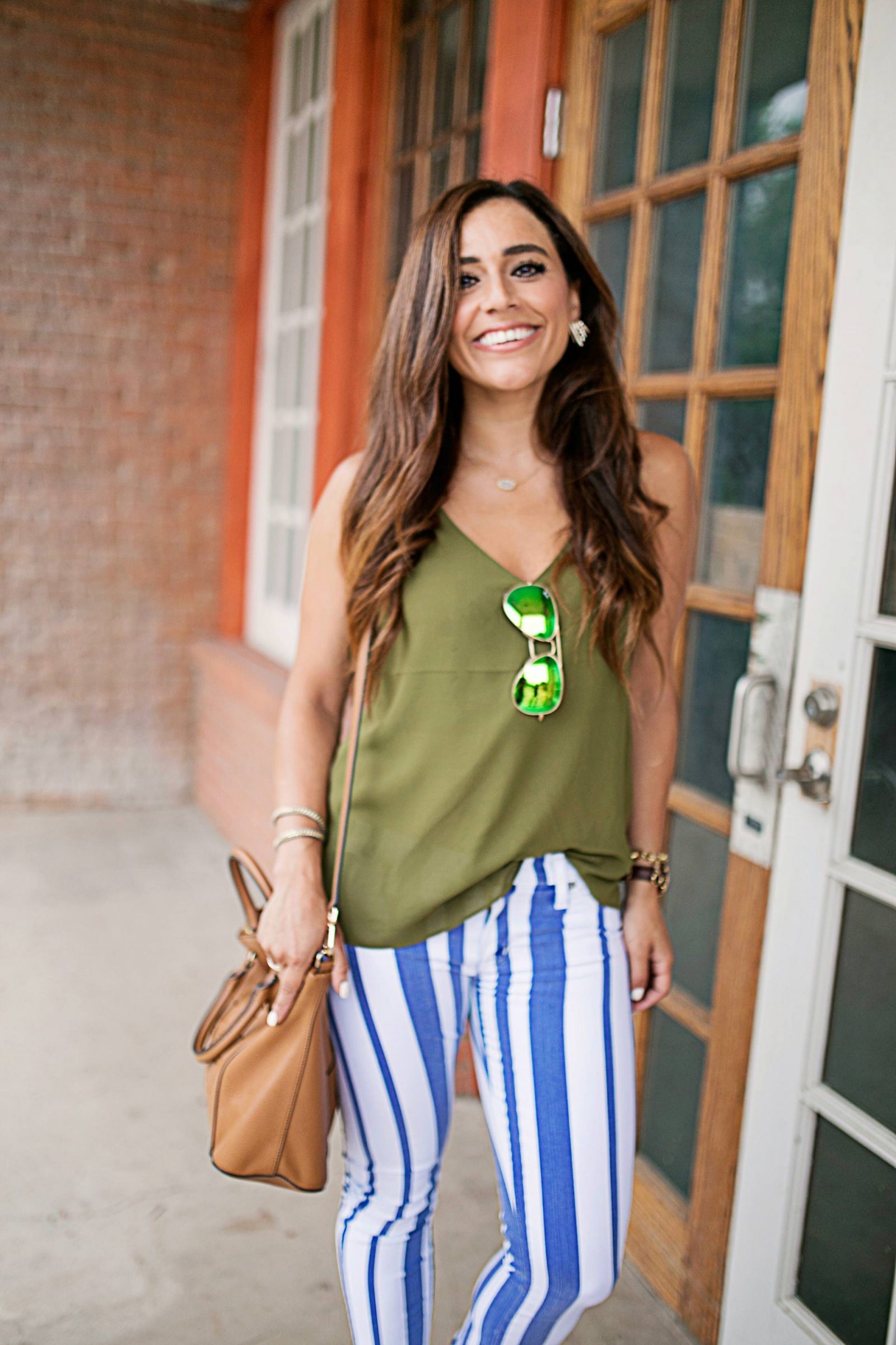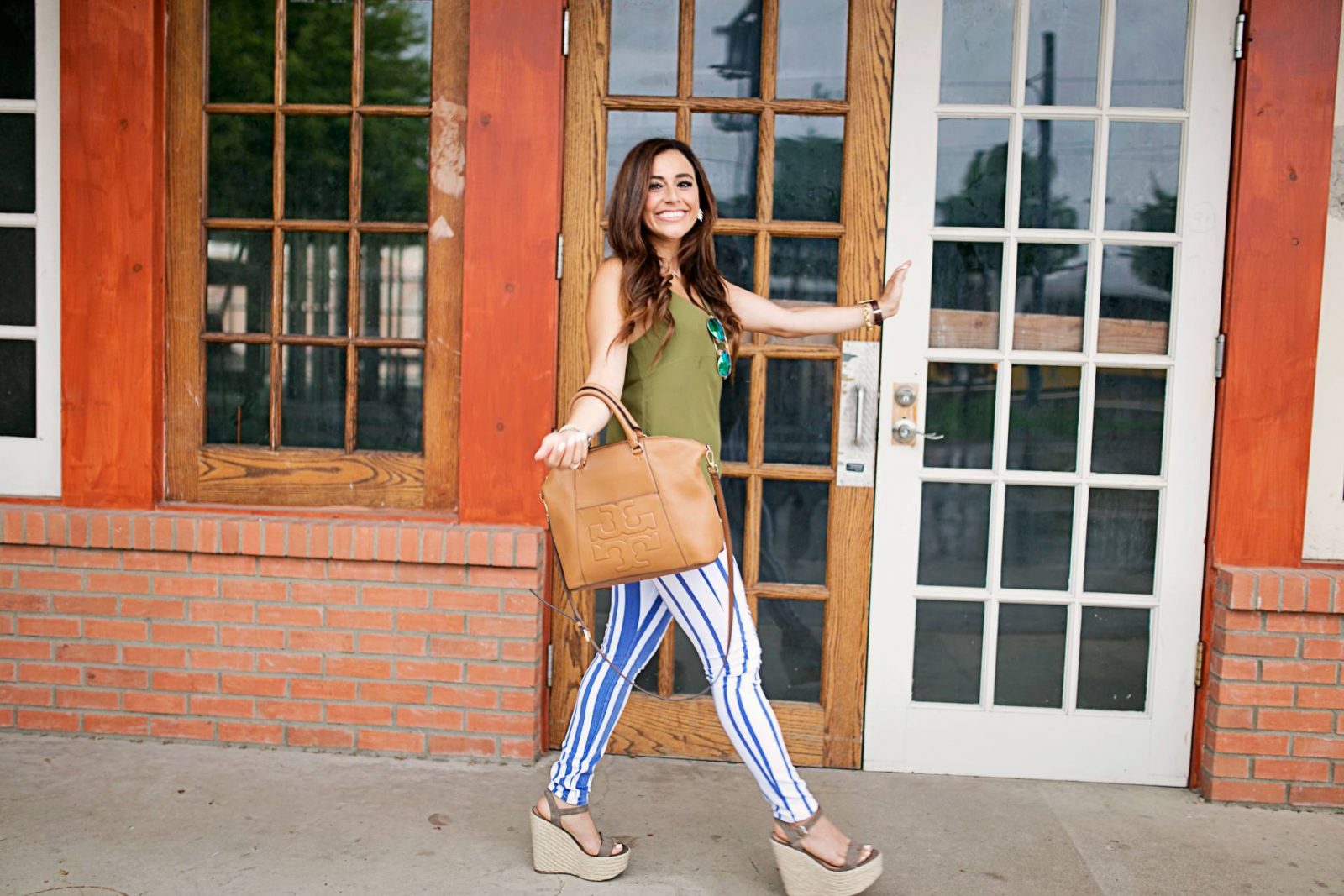 jeans: hudson [45% off] | top: topshop [comes in multiple colors] | wedges: steve madden [similar] | purse: tory burch [similar] | sunglasses: rayban
as sad as i am to say goodbye to my cut-off shorts and tanks, i am just as equally thrilled for pull over sweaters, booties and fall denim. truth be told, i am extremely picky when it comes to jeans. a good pair of jeans aren't easy to come by. and when you do come by them, you want them to last forever. i've had my fair share of $20 forever21 jeans and $30 target jeans, but nothing compares to a good fit pair of jeans.
a good pair of blue jeans is an investment [some don't come very cheap], but they don't have to be boring either. every year i invest in 2 or 3 good blue jeans then leave a little room for some trendy pieces. last fall i was all about the wide flare jeans [they're still around] and this fall i'm loving velvet and prints.
every body type fits jeans differently. citizens of humanity jeans are well made, but stretch out with a few wears [nothing a quick toss in the dryer can't fix, i actually enjoy the give on some days]. hudson jeans fit like a glove and tend to stay that way [these are my oo la la! jeans]. paige is just your comfy everyday jean. then there are rag and bone jeans which are one of my favorites [but cost a pretty penny] and of course, blank denim. blank denim is fun, trendy and affordable. and that's just to name a few.
then there is the decision of color. how are there thousands of shades of blue jean?! there are so many shades. not to mention, maroon jeans and black and green jeans and so many colors. i label the colored jeans into my fun trendy pairs. i like to mix and match colors and patterns that work well with my skin tone and have a little fun with them. as for traditional blue jeans, staying towards darker shades always gives a nice slimming effect. but there are some real fun light shades that are just hard to say no to. hey— flaunt what you got, girl!
do spend some time trying on your jeans before purchasing, or deciding to keep an online order. i always walk [or pace in the dressing room] to get a feel of how the material moves, as well as sit and throw in a squat or two. the squat, because a squat never hurt anyone [okay, maybe if they were squatting heavy weights.. ] but also to make sure the jeans cover your goods. after you find a pair that fit you well, decide whether to hem them for an everyday wear paired with flats, or keep the length for pairings with heels and booties. you can always skip the hem and roll the bottom of your jeans as well.
below are some of favorite picks in different styles and colors. click the pictureto be taken directly to a shop-able link. happy fall!
everyday jeans

fun and trendy

distressed denim

wedding planning update:  wedding planning is hard work! i've quickly learned to appreciate other people's weddings so much more. great job on the napkin choice! the color scheme was perfect! these plate chargers are beautiful. every bride deserves those compliments and so much! also- i'm getting more and more excited with each passing day. 72 days to go:)