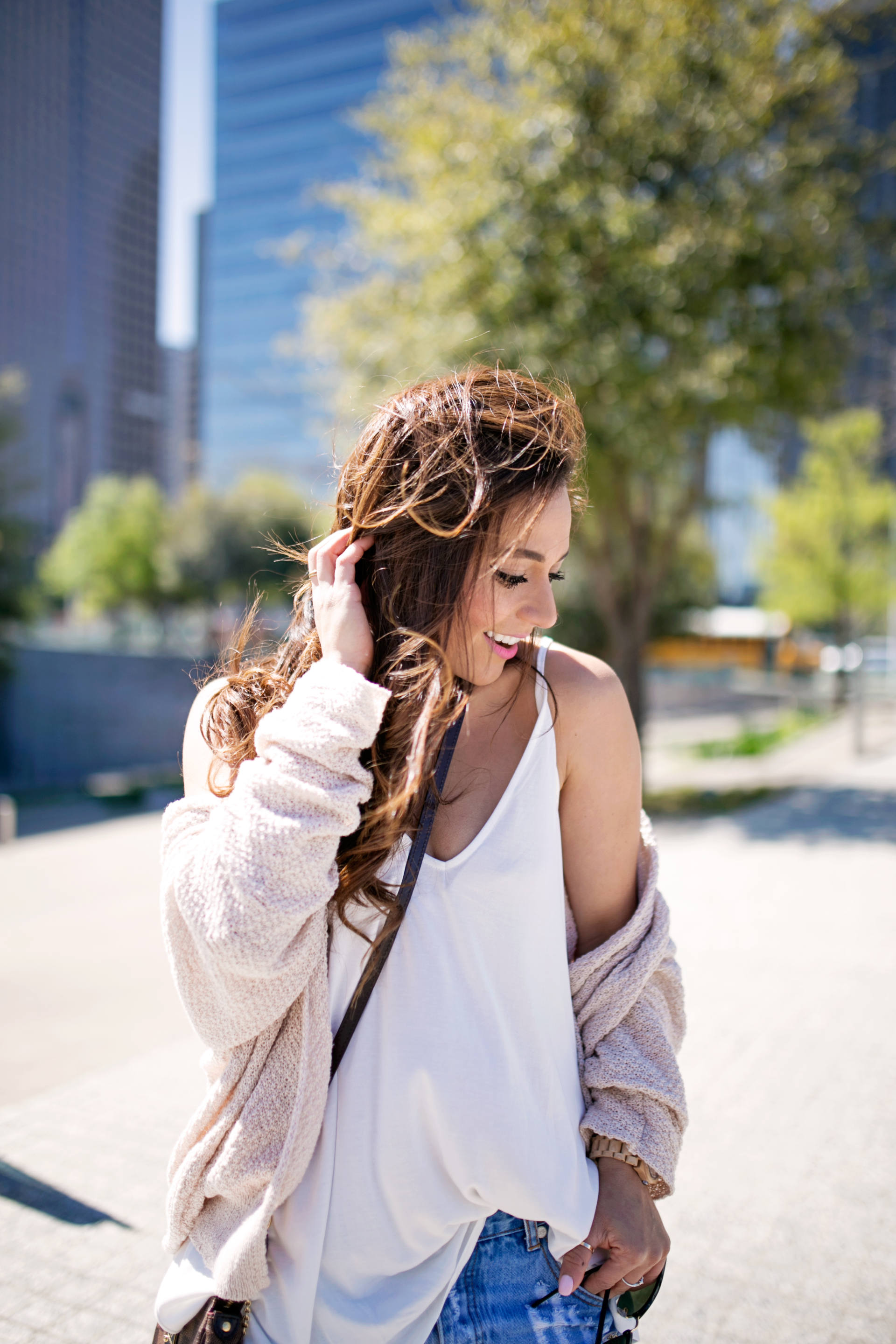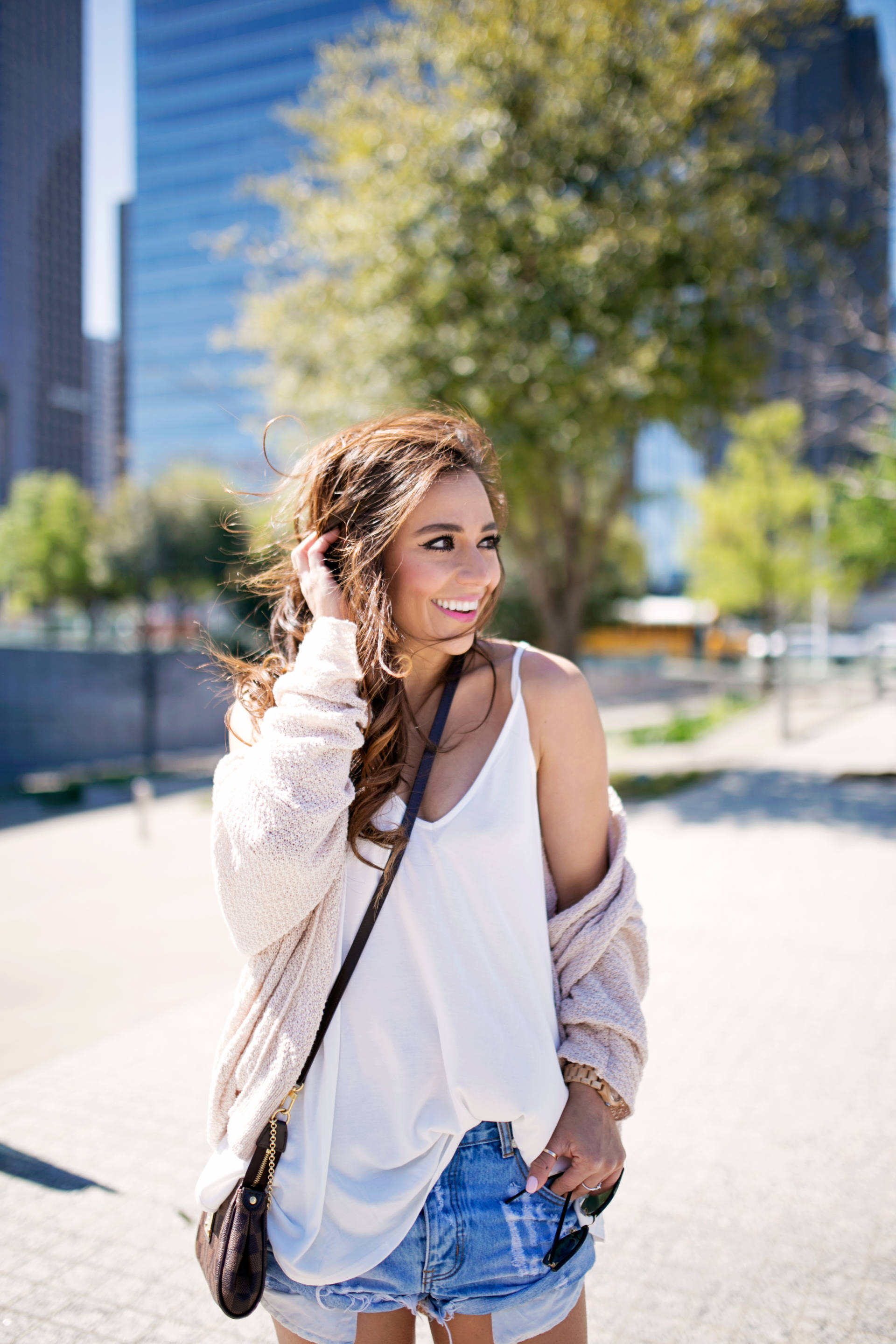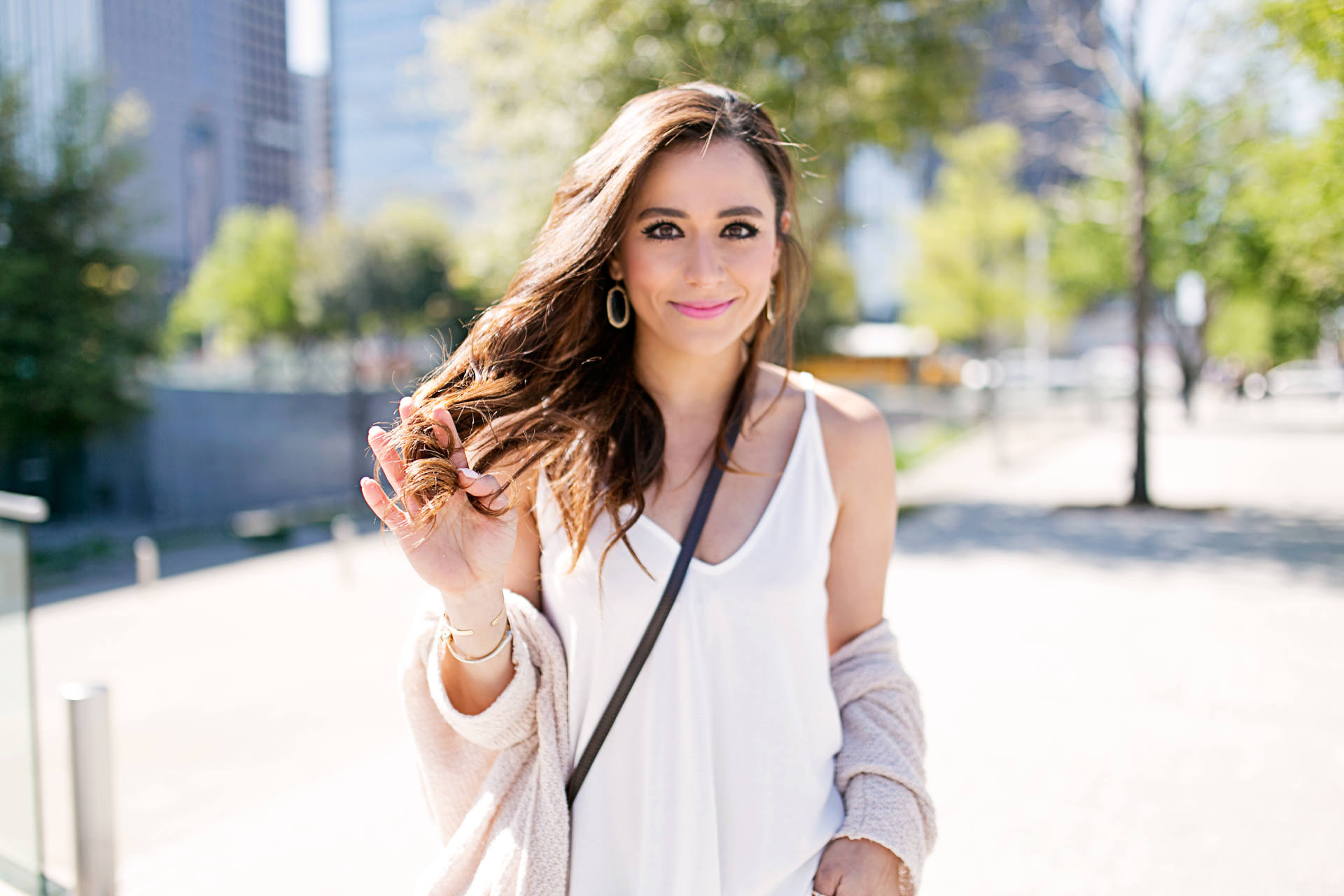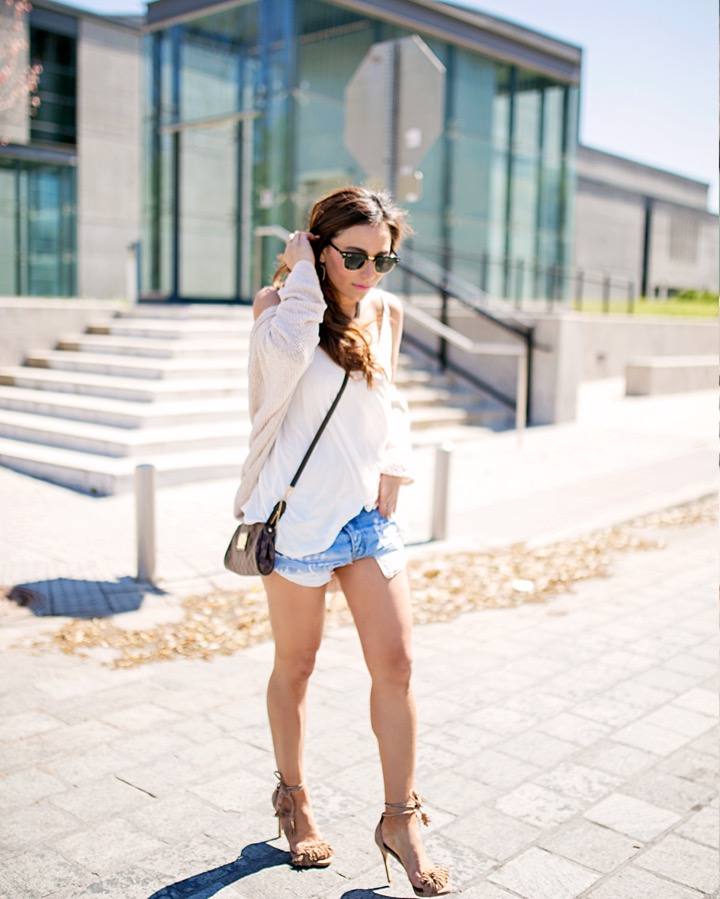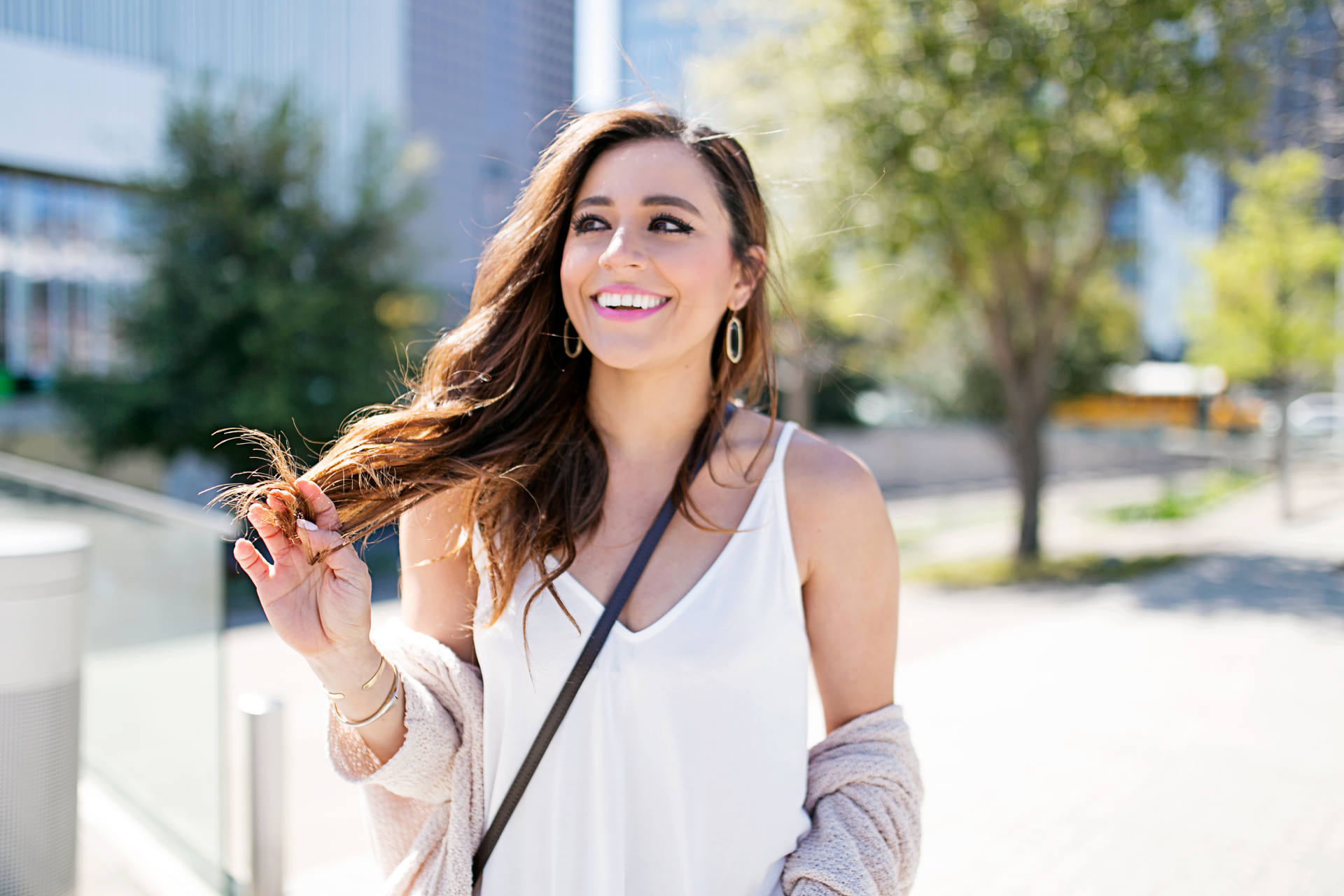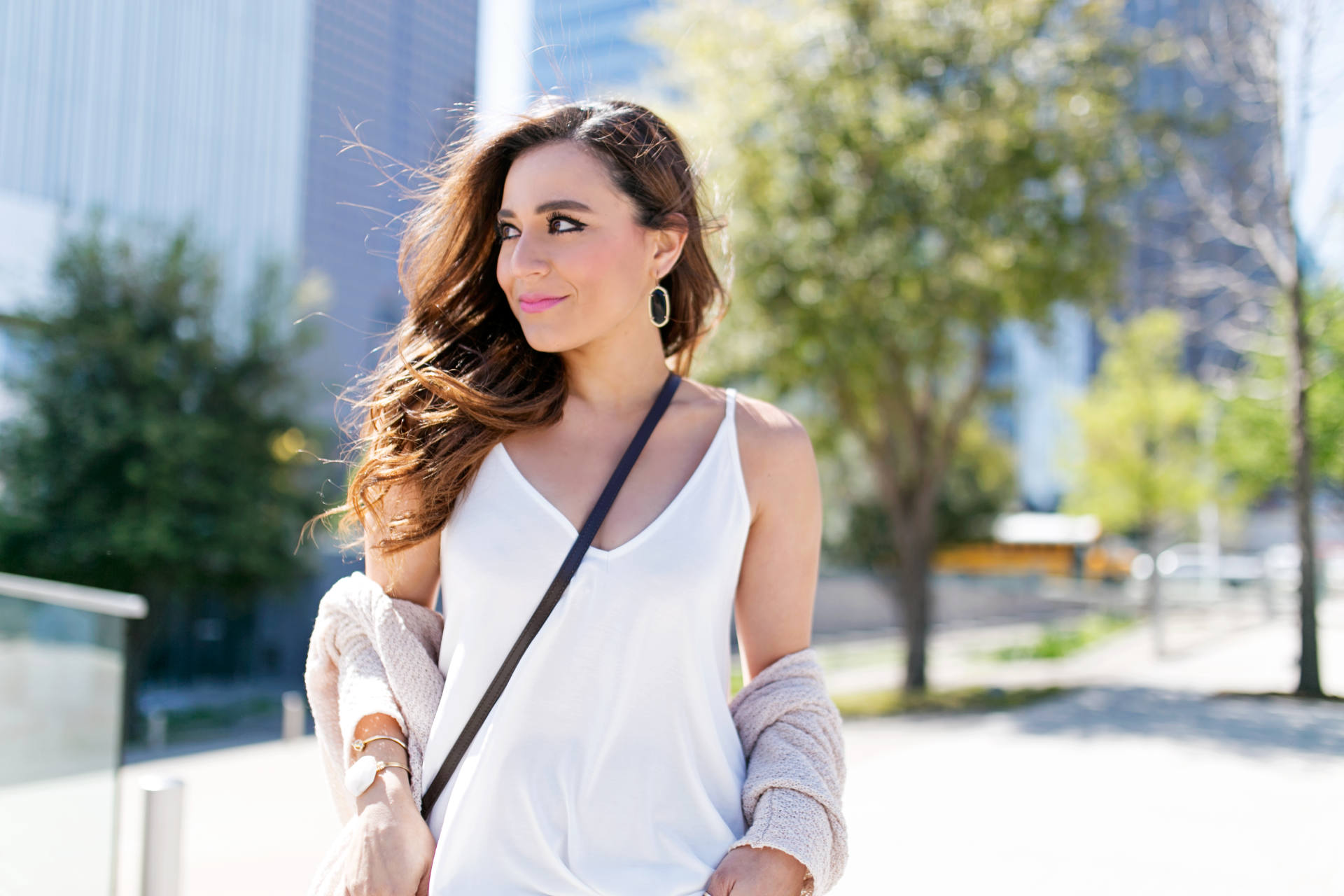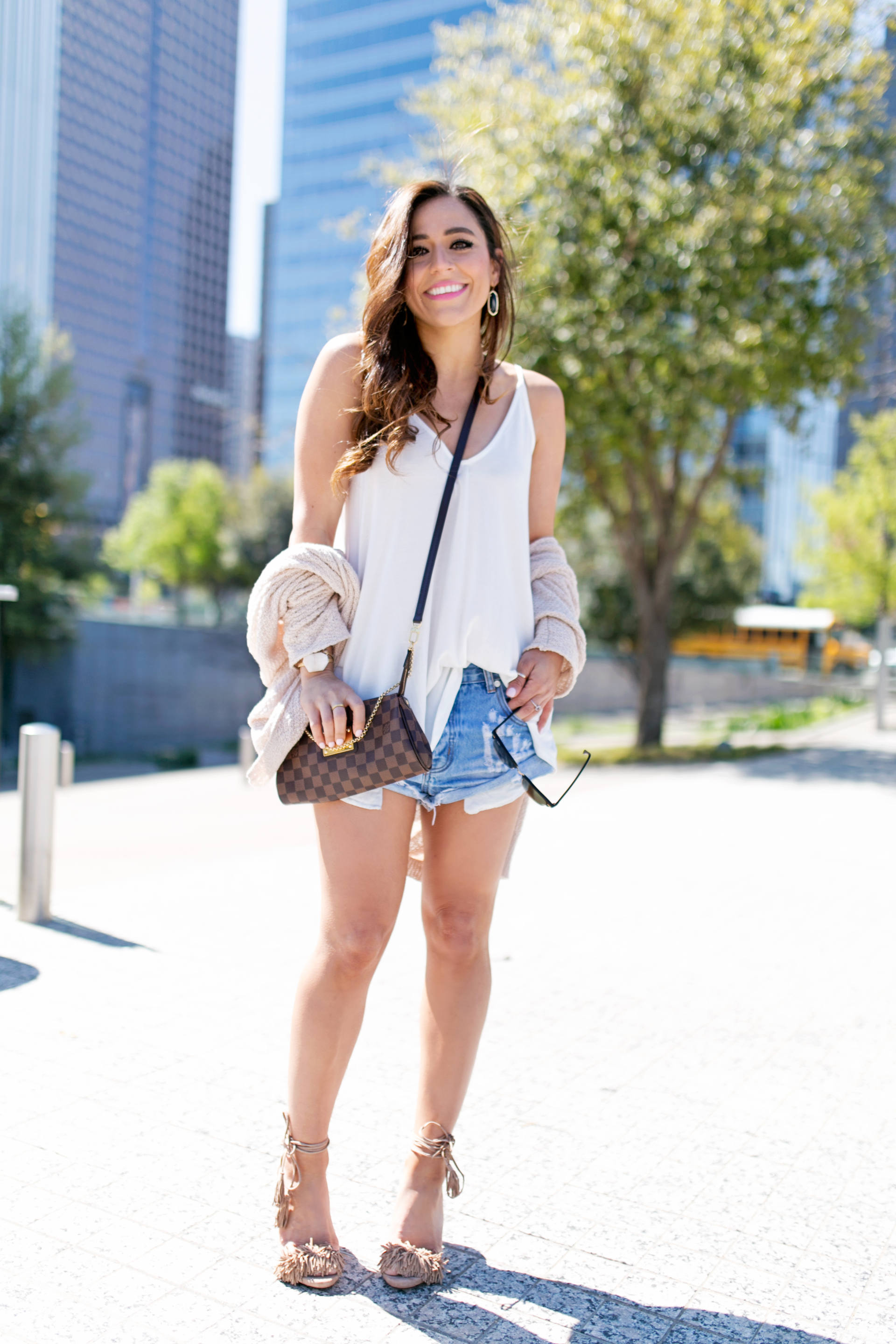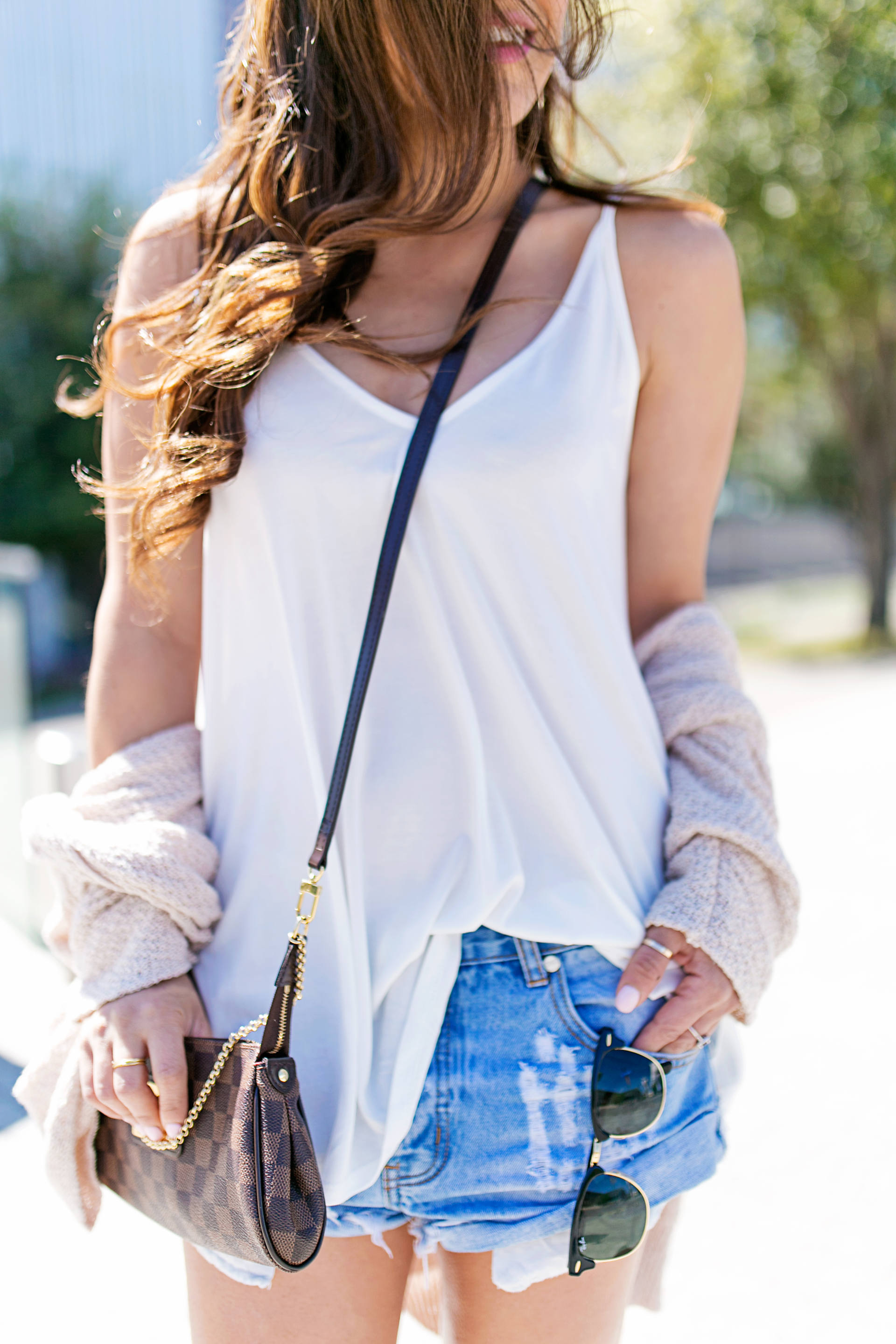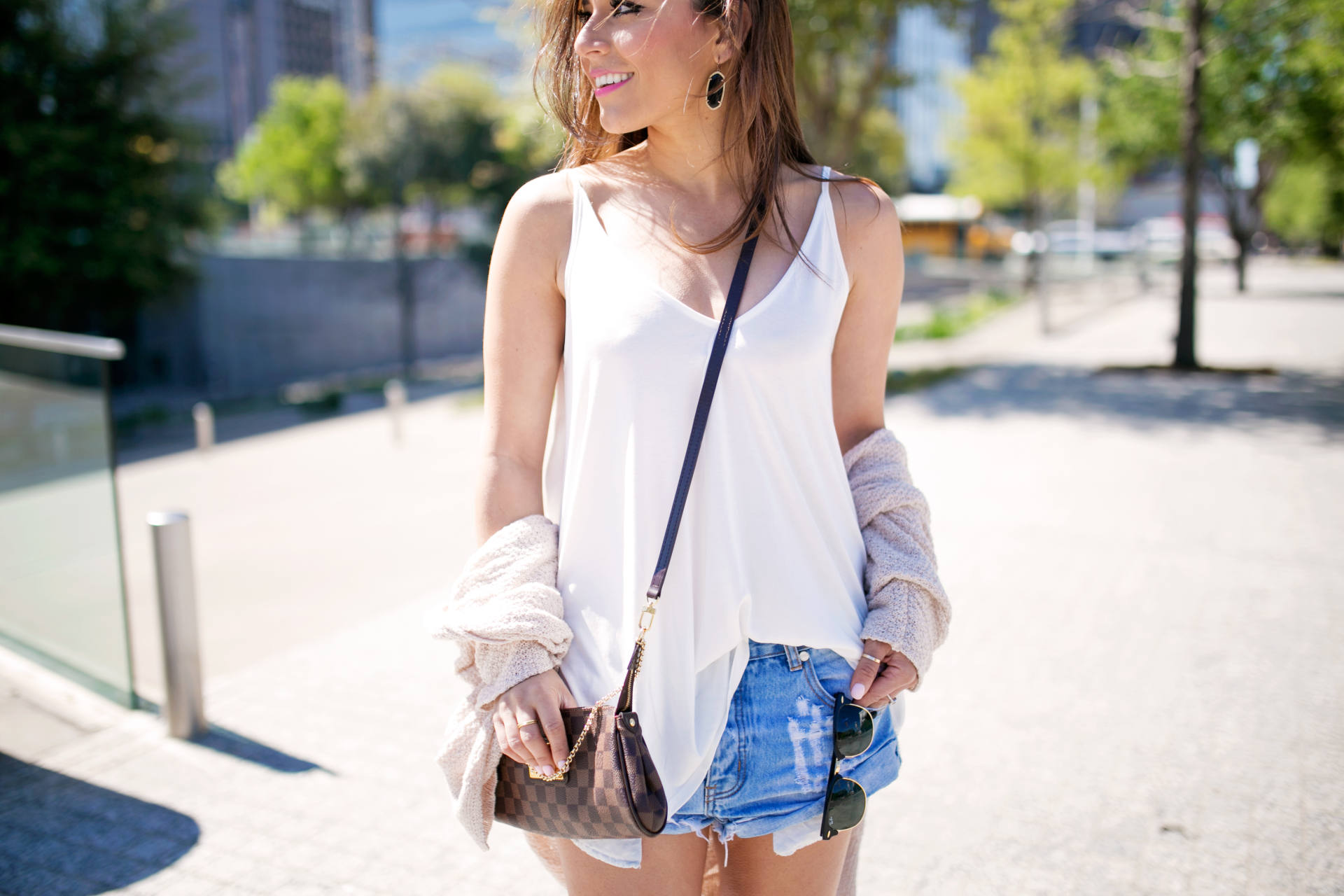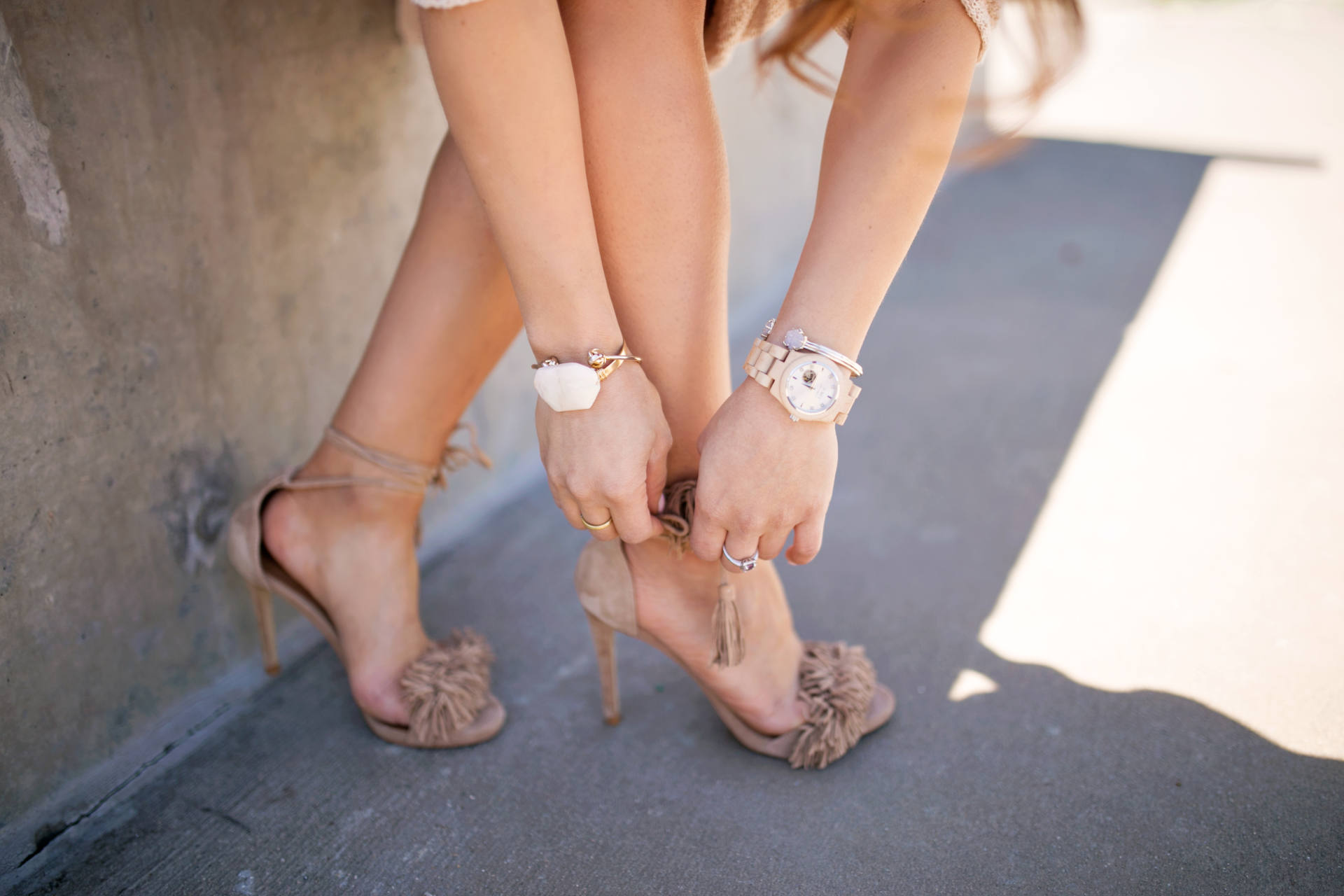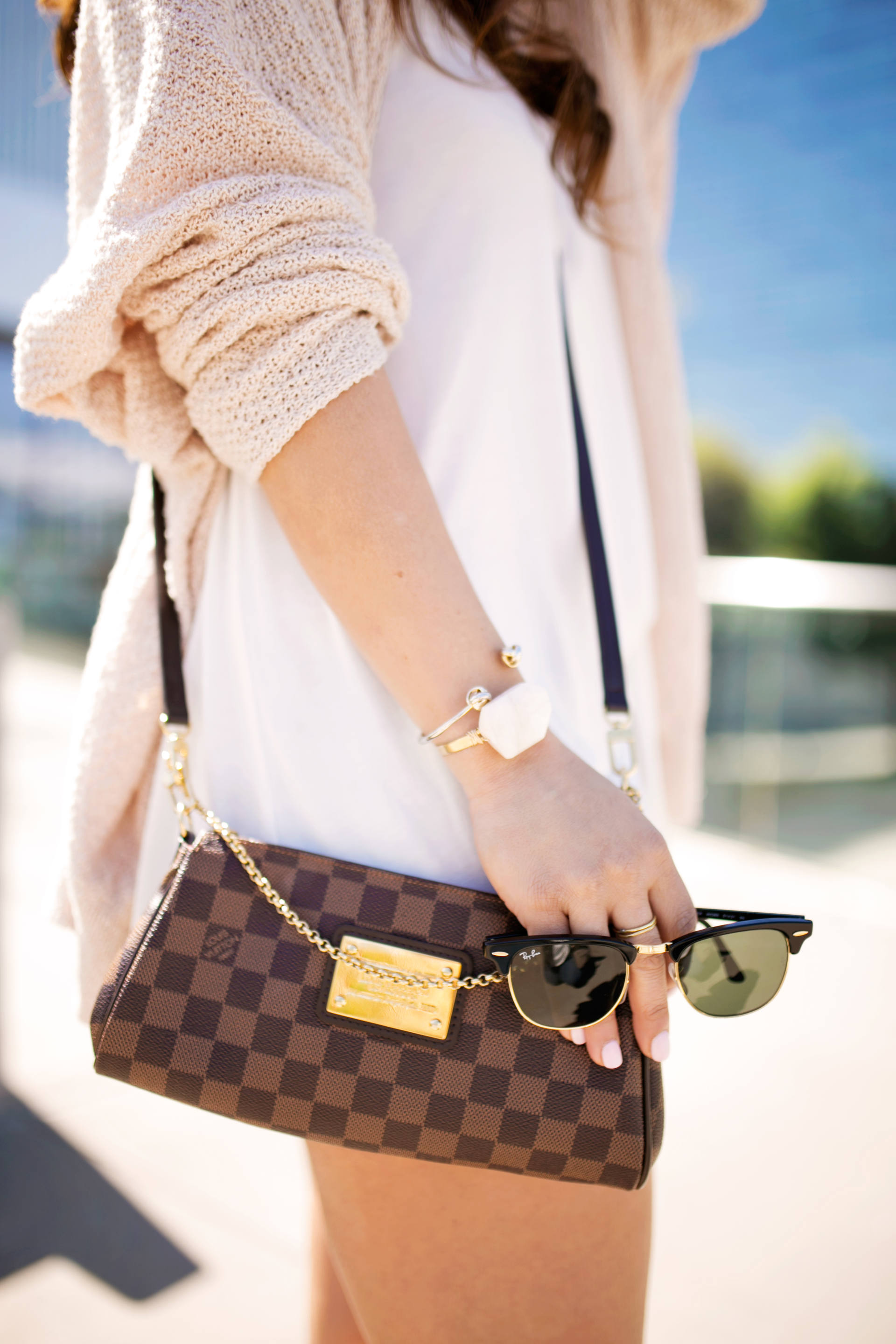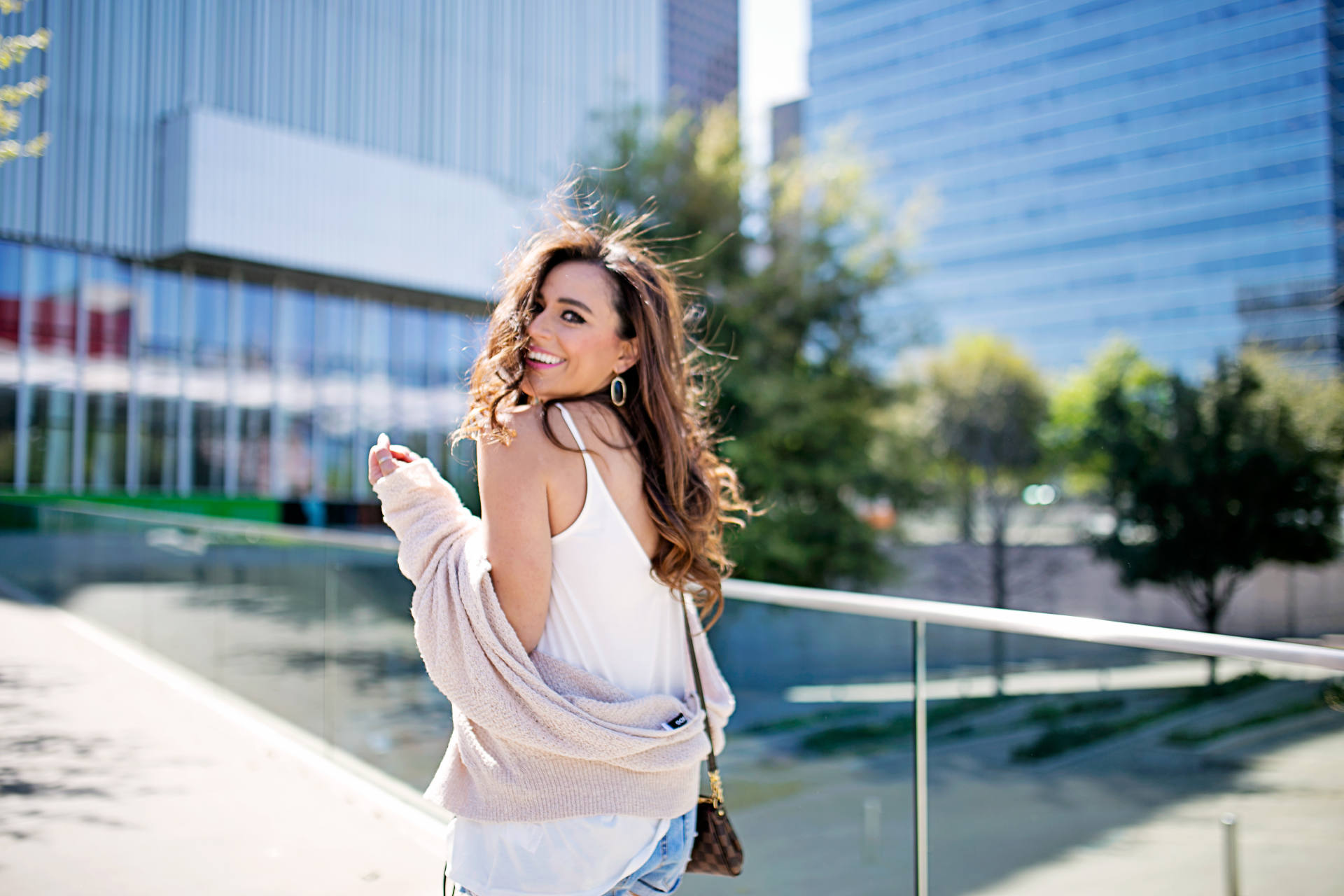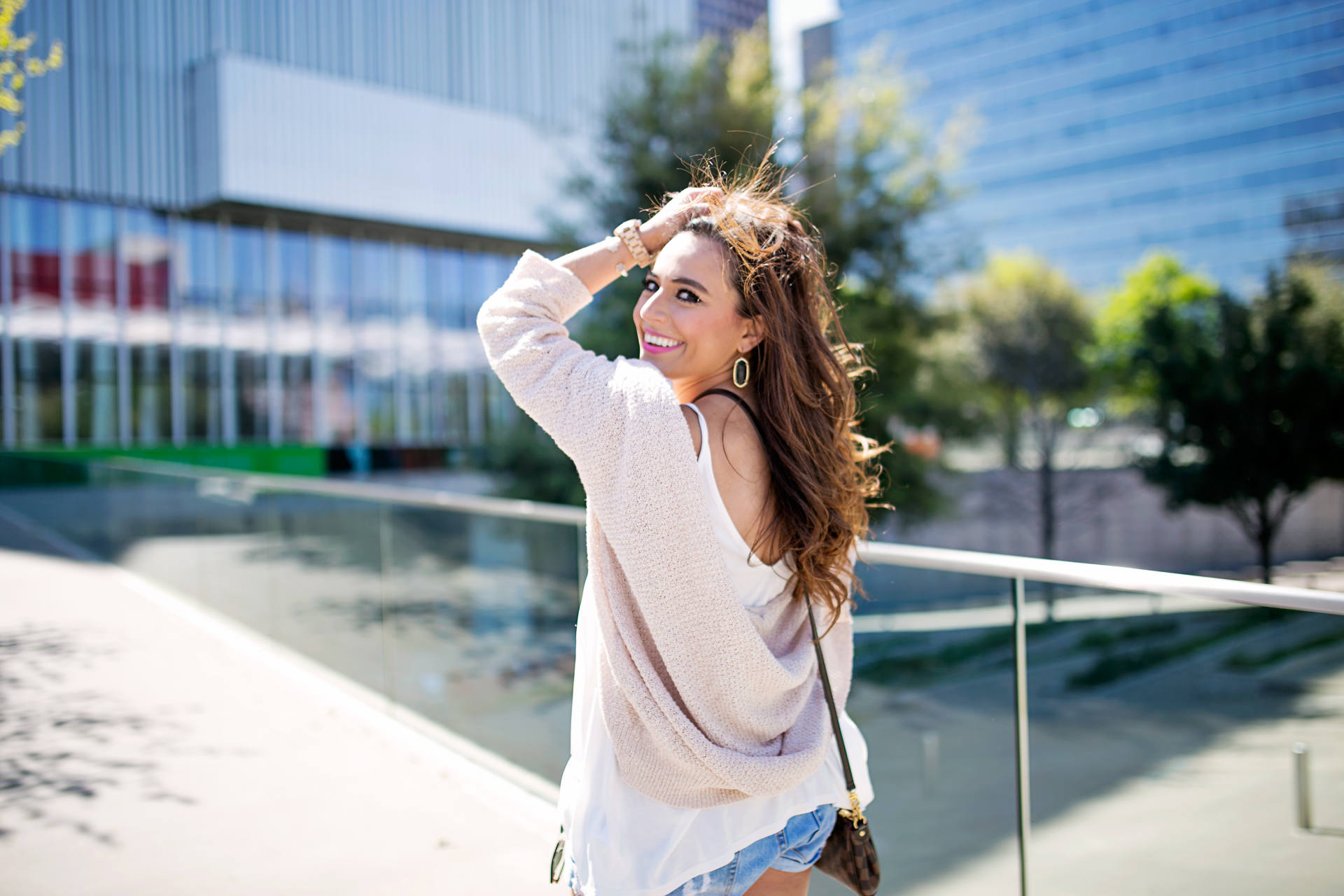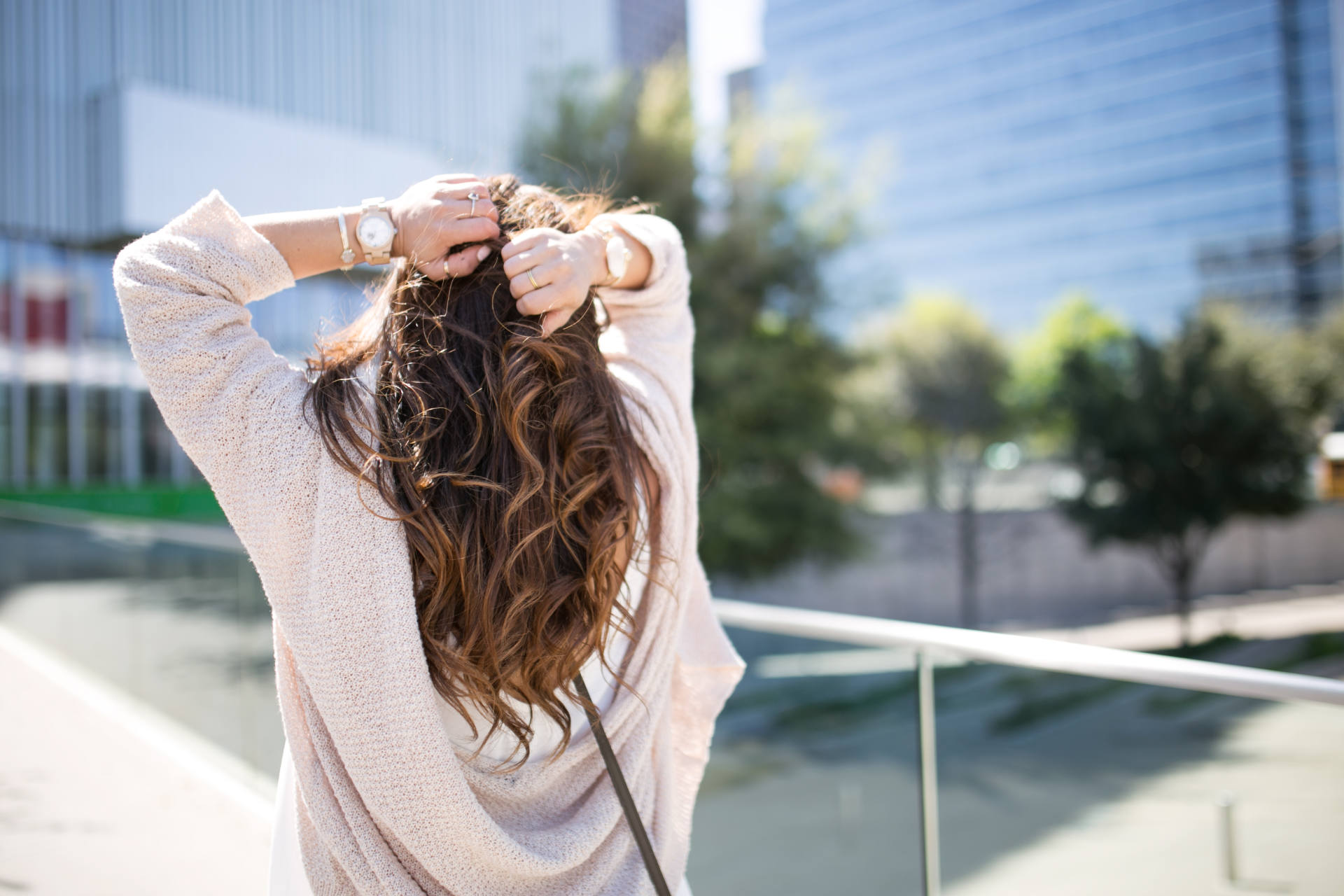 short: one teaspoon | tank: silence + noise | sweater: bdg | shoes: stevemadden | purse: louis vuitton | sunglasses: rayban | rings: etsy | earrings: kendrascott | bracelet: kendra scott, c/o jesdesign | watch: c/o jordwatches
---
distressed, cut-off one teaspoon shorts are a summer time staple of mine. i pair them with everything. running to the grocery store, cut-offs and a white tshirt. going to a concert, cut-offs and a flowy blouse. lunch date, cut-offs, fringed steve madden heels and a cute top, i could keep going. they work for everything and are so comfortable! also, side note for girls with a little junk in the trunk [like me] they cover well. most are actually significantly longer in the back for that purpose. thank you one teaspoon, girlfriend over here needs and appreciates that!
as it's not quite summer yet and mother nature has decided to hang on to some of the winter cold, i paired this outfit with a loose oversized sweater. wearing it off the shoulder allows for a little breeze while still keeping me warm enough during the chilly days of spring.
i had to stop myself from buying this silence + noise tank in every single color. you've seen it on me in dark green, too. i'm in love with it's lightweight and soft material. easily another summer staple of mine and it's under $40! come summer i'll ditch the sweater and bear my sunkissed shoulders [hopefully by then i'll have sunkissed shoulders, a girl can dream!]
summer beauty tip: deep condition your hair
heat from styling tools (always use a heat protector spray before using any styling tools) does enough damage to our luscious locks as it is. when you add in the dreaded chlorine from summer time swimming pools, our hair send cries for help in the form of frizz and split ends. one of the ways i give my hair some much needed tlc is with a leave in conditioner. it does wonders for my hair.
once a month, lather your hair up, turn on a tv show and let that conditioner work it's magic. it's a 10 miracle hair mask is one of my favorite products for this, but there are other great ones out there too. every product while vary by how long it tells you to keep the conditioner in for, i usually add a few minutes to whatever it tells me, before rinsing it out. if your hair is in need of a repair, up it to twice a month, or every week until you've repaired your damage locks. i deep condition with a leave in conditioner about once a month for maintenance. once a week is where i would cap it, too much of a good thing is real.

---
shop the post


---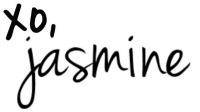 photography by: angiegarciaphoto