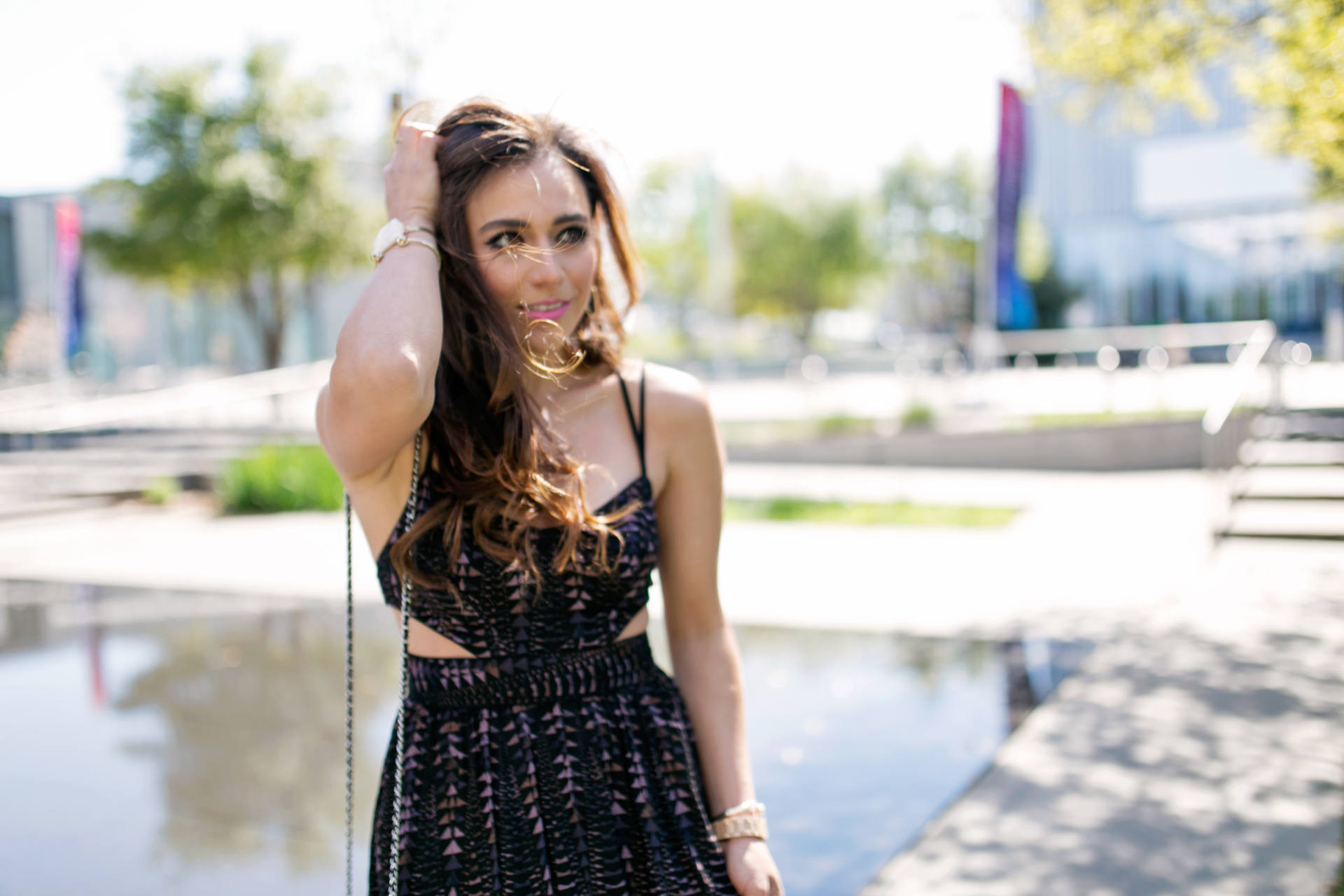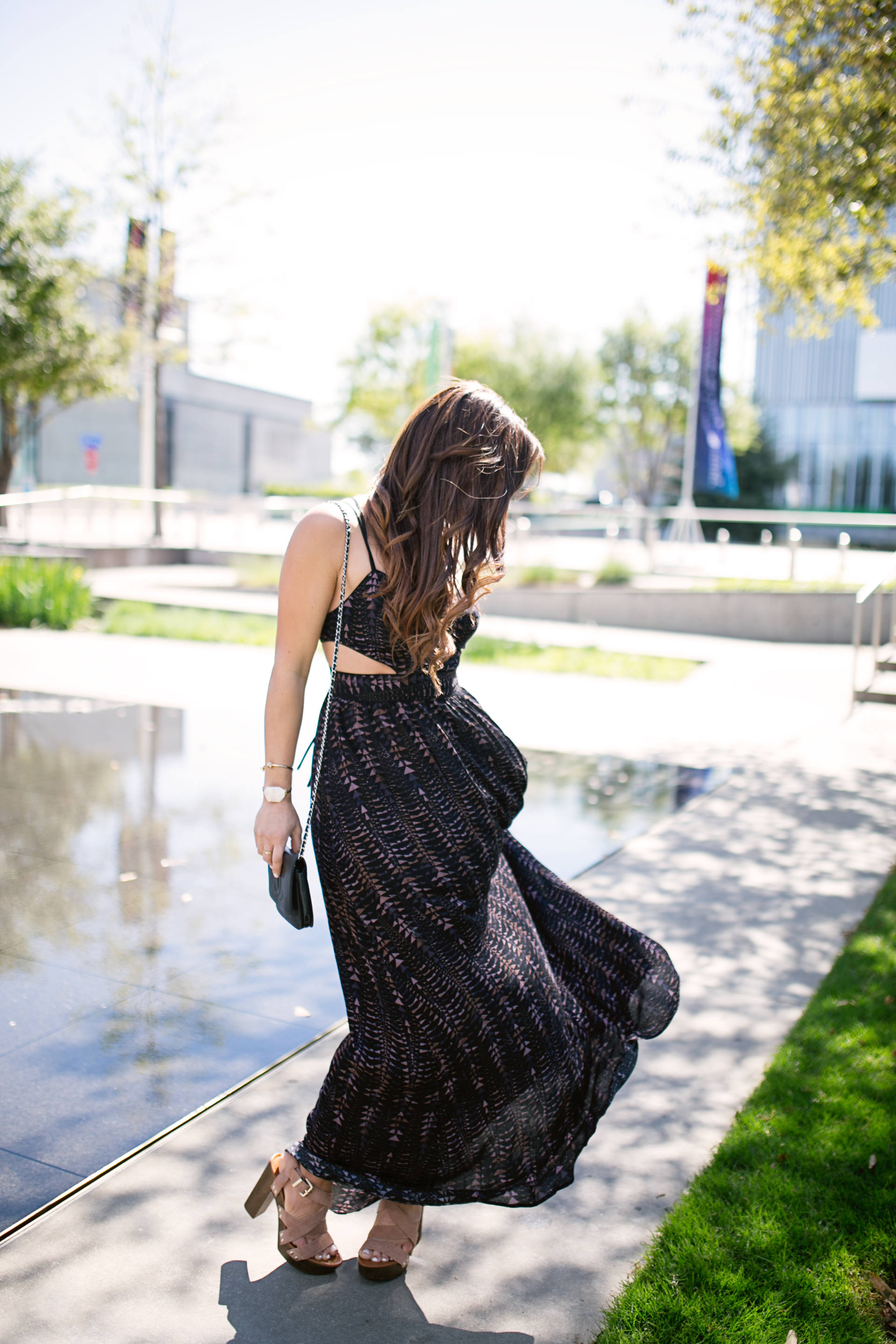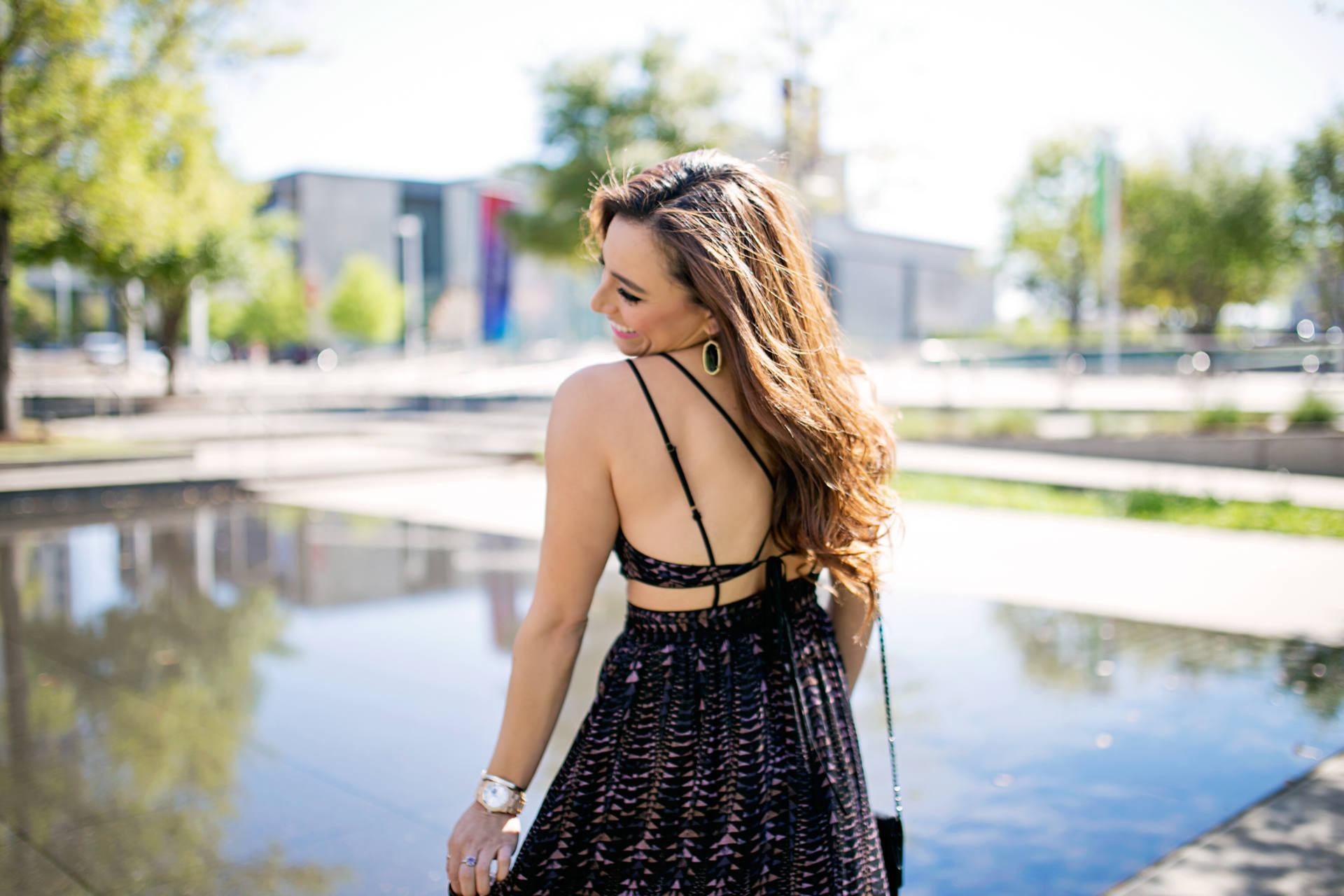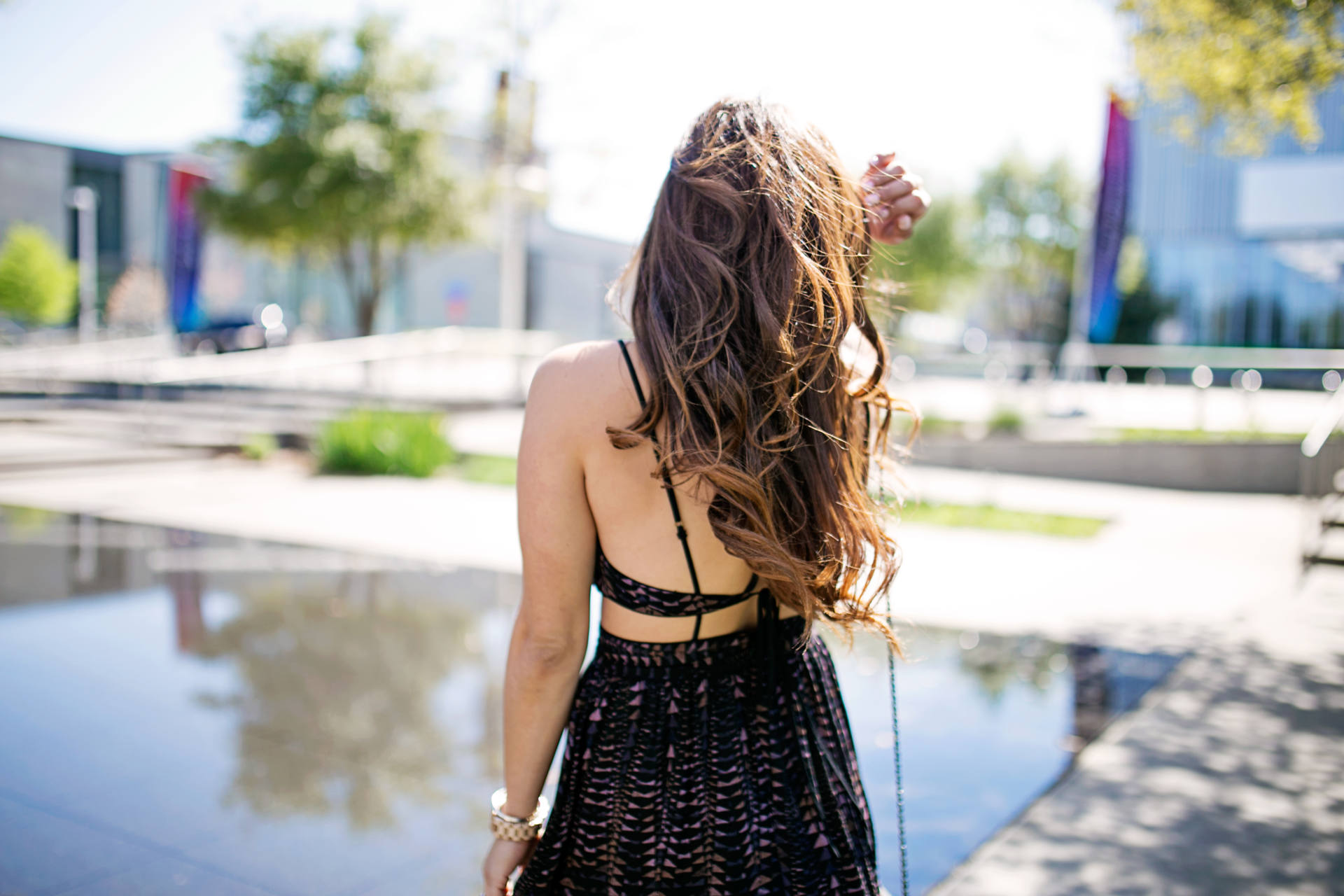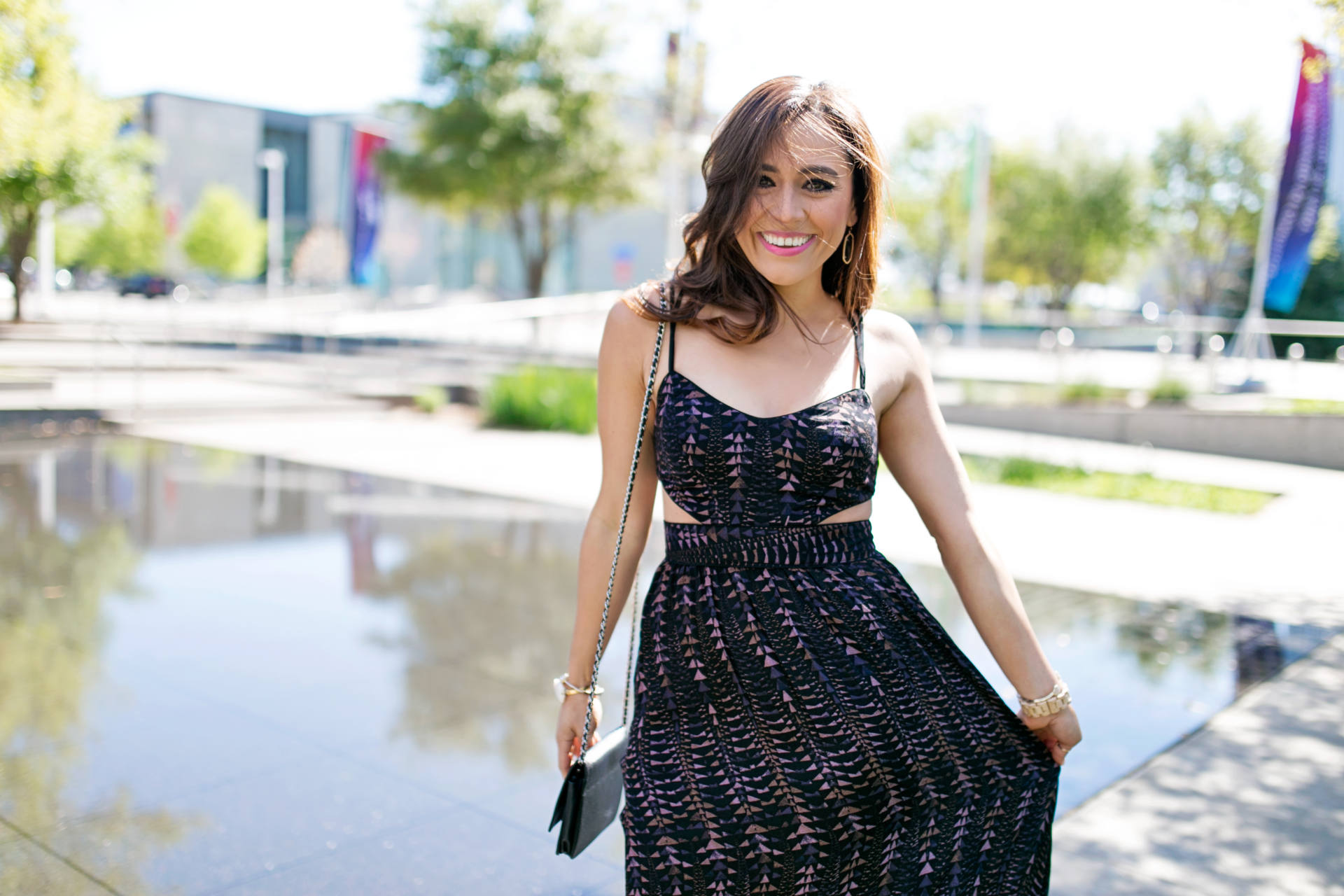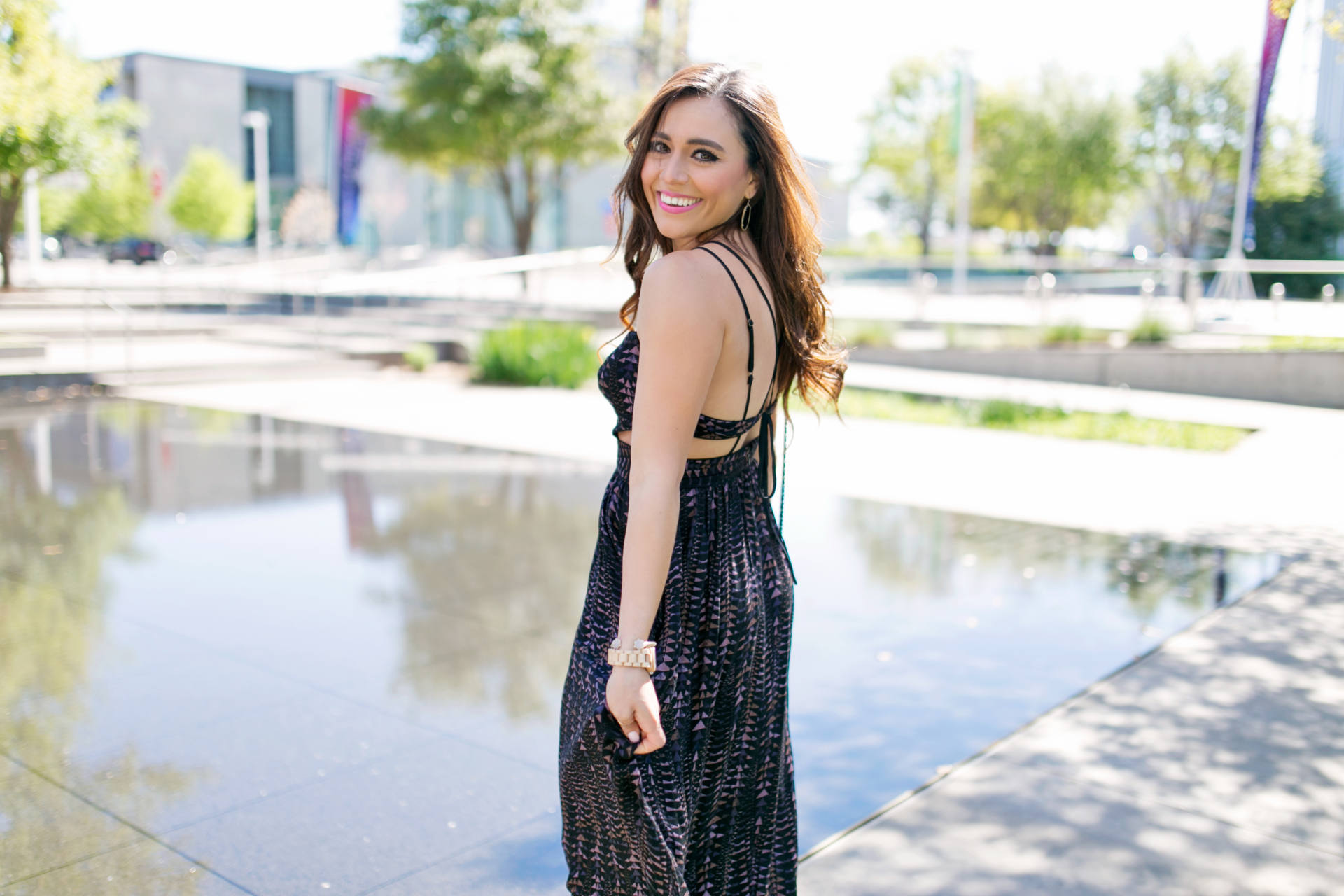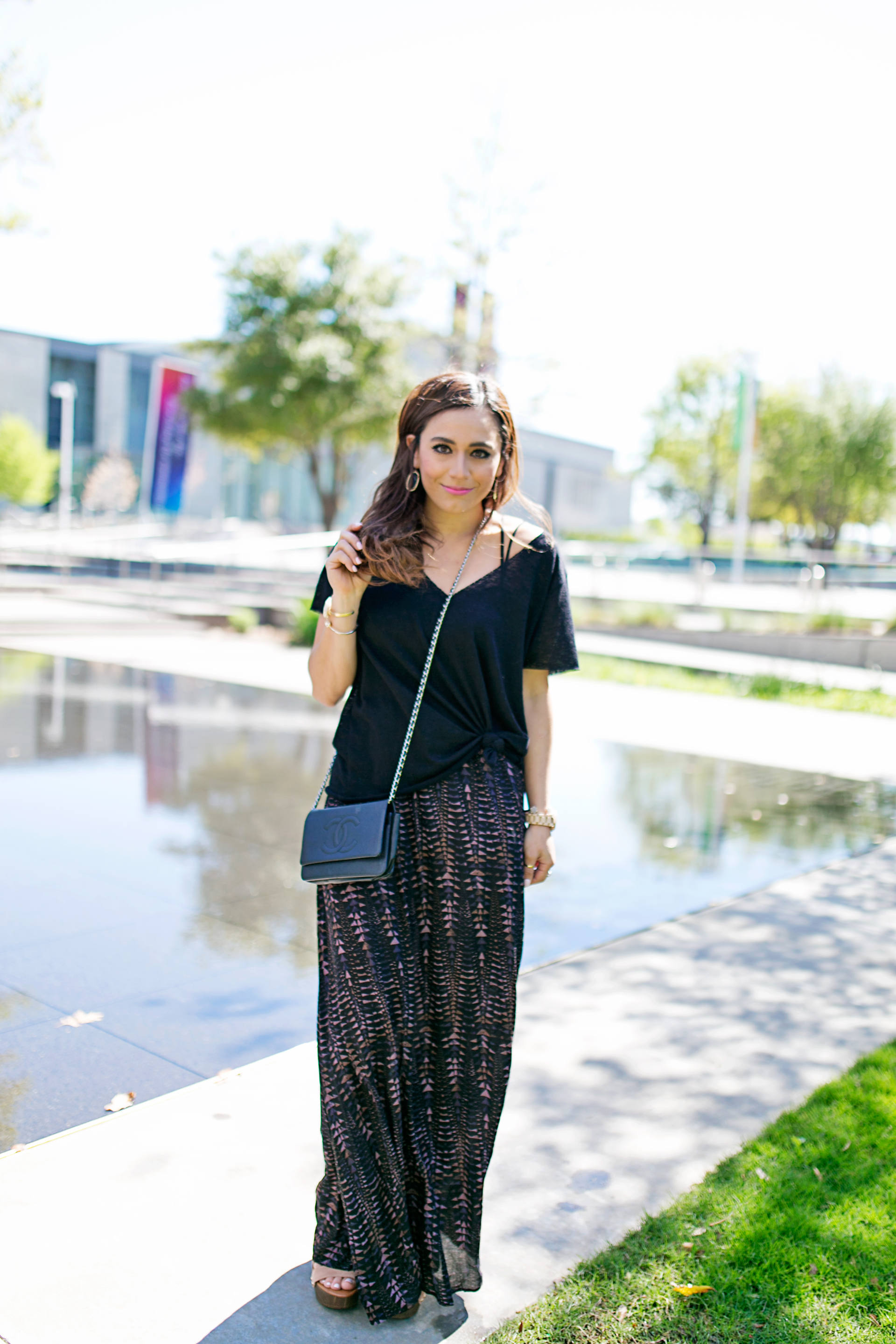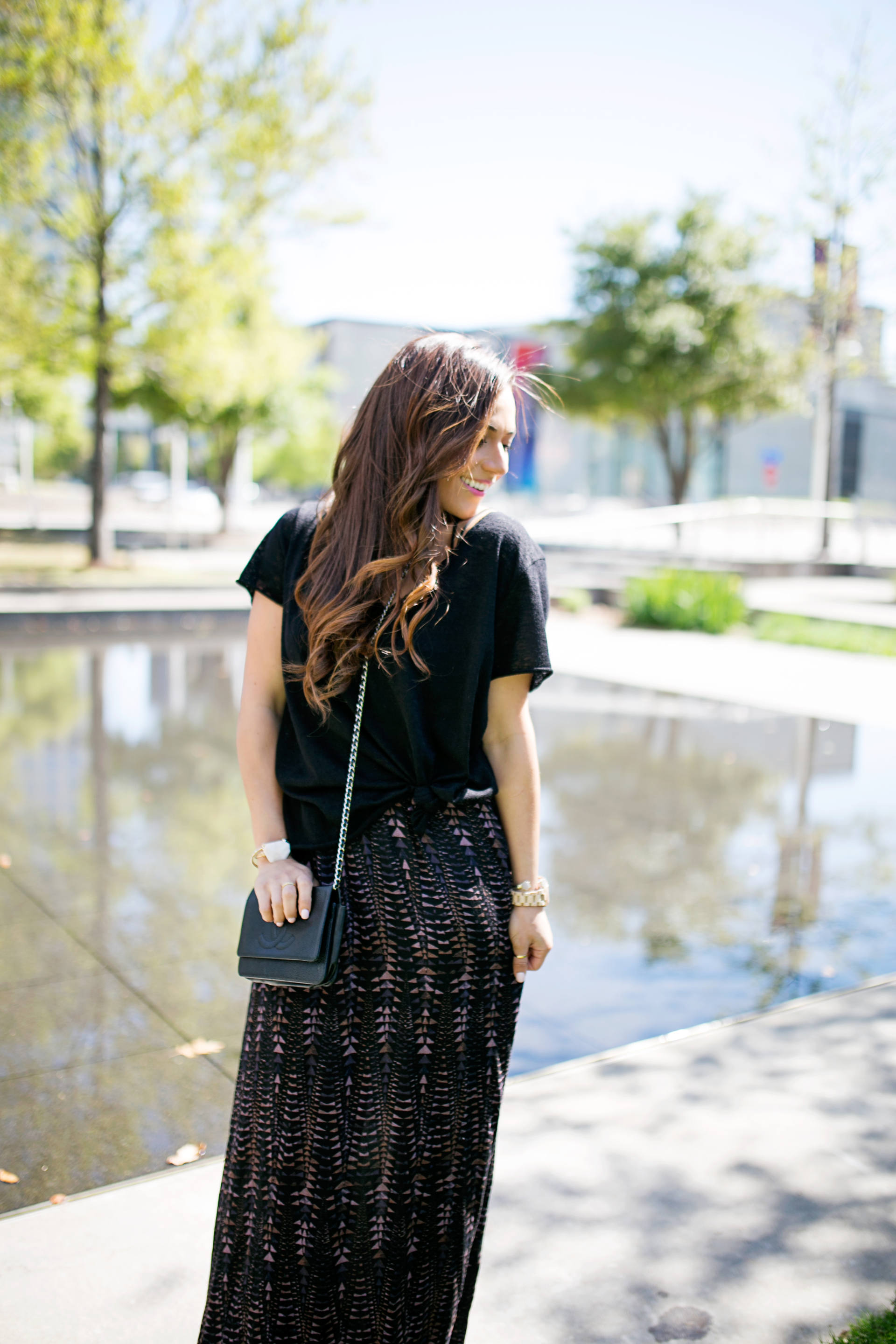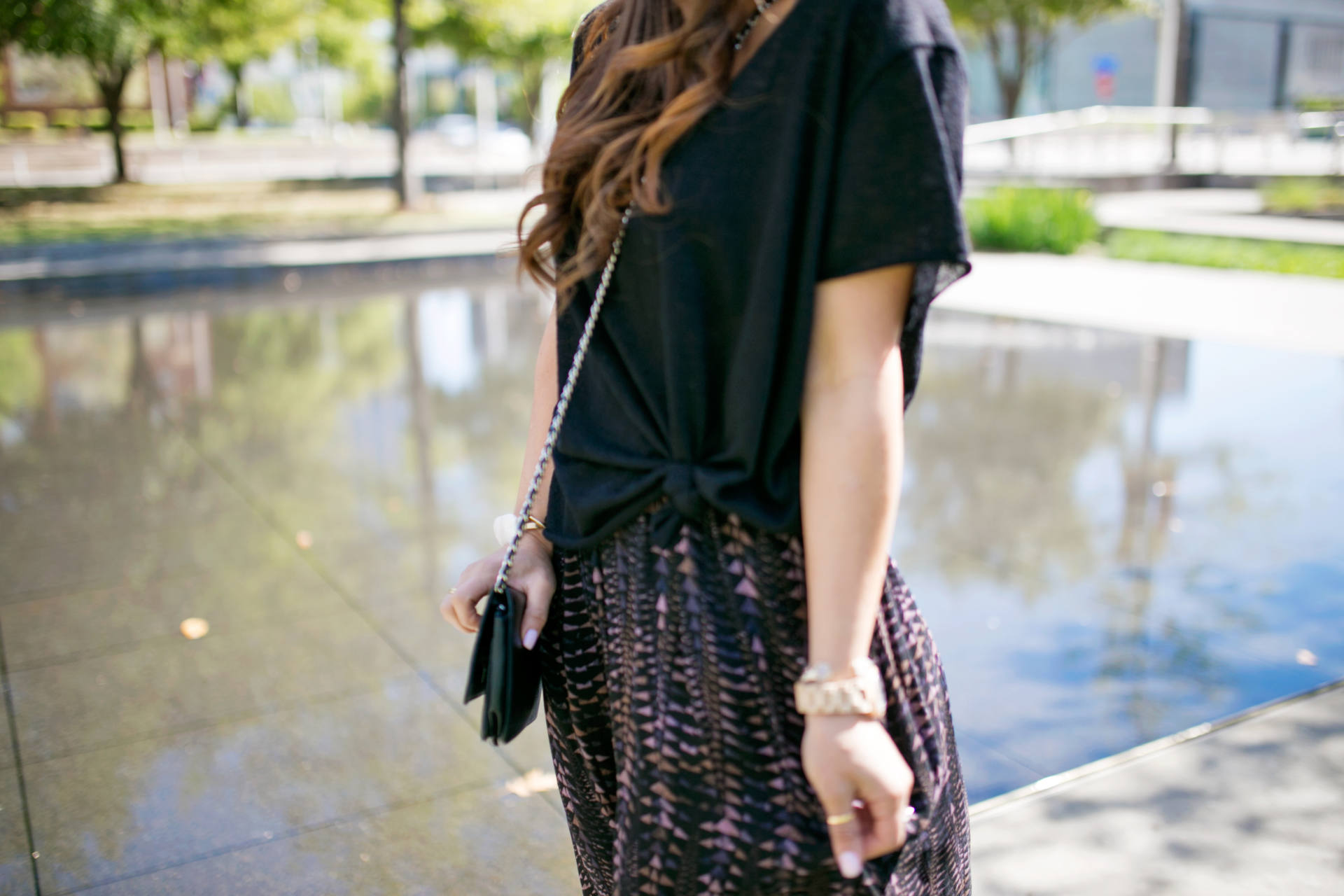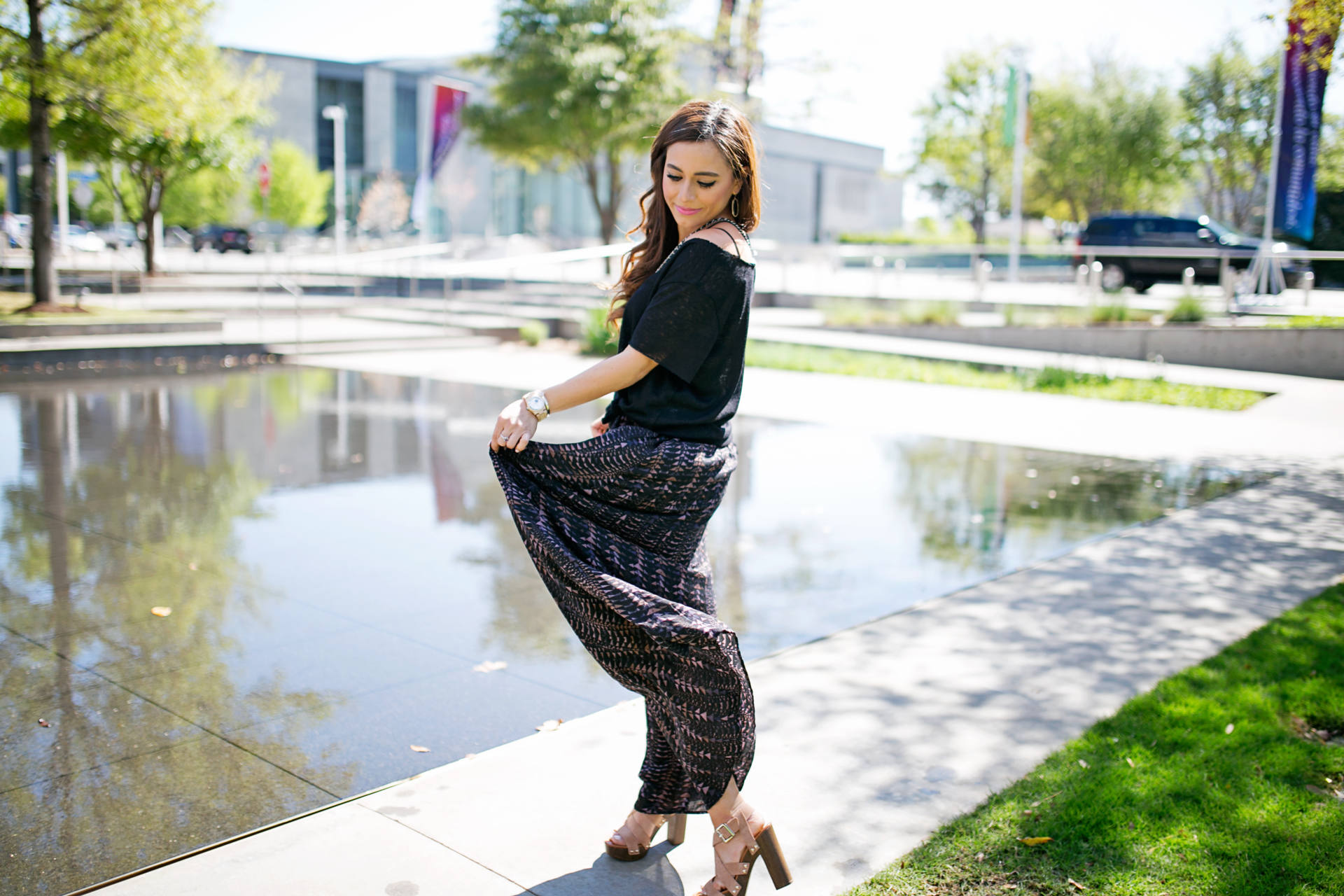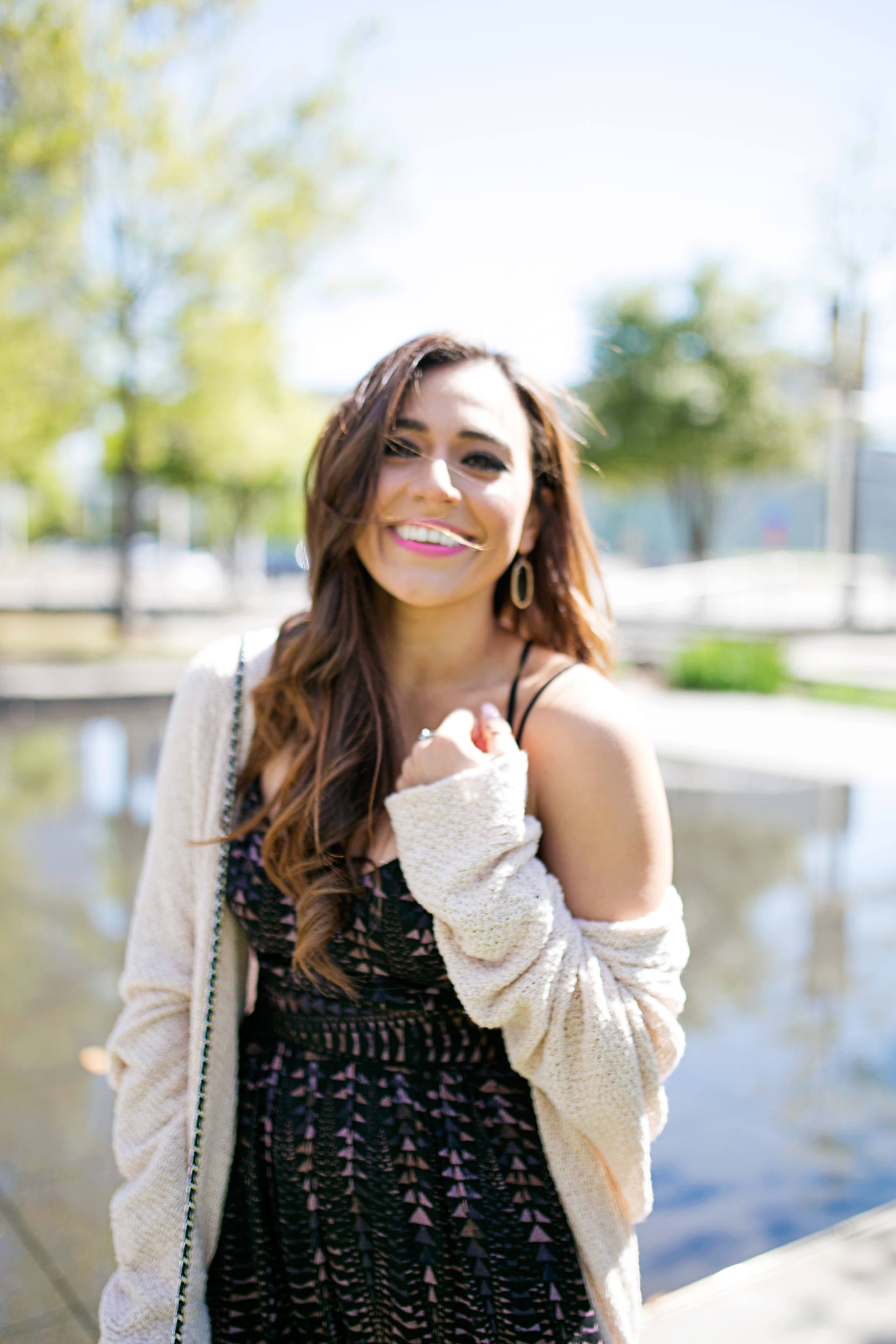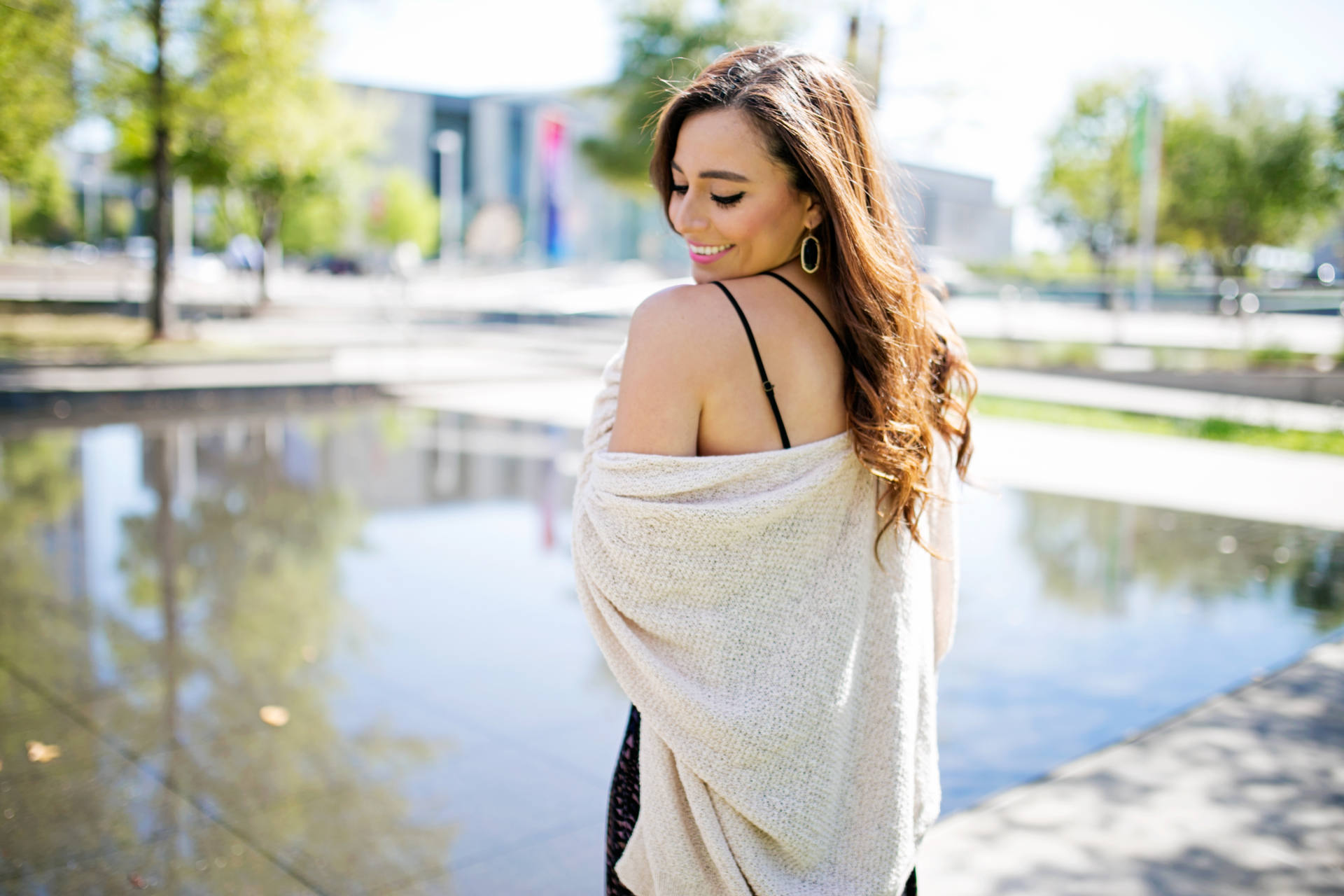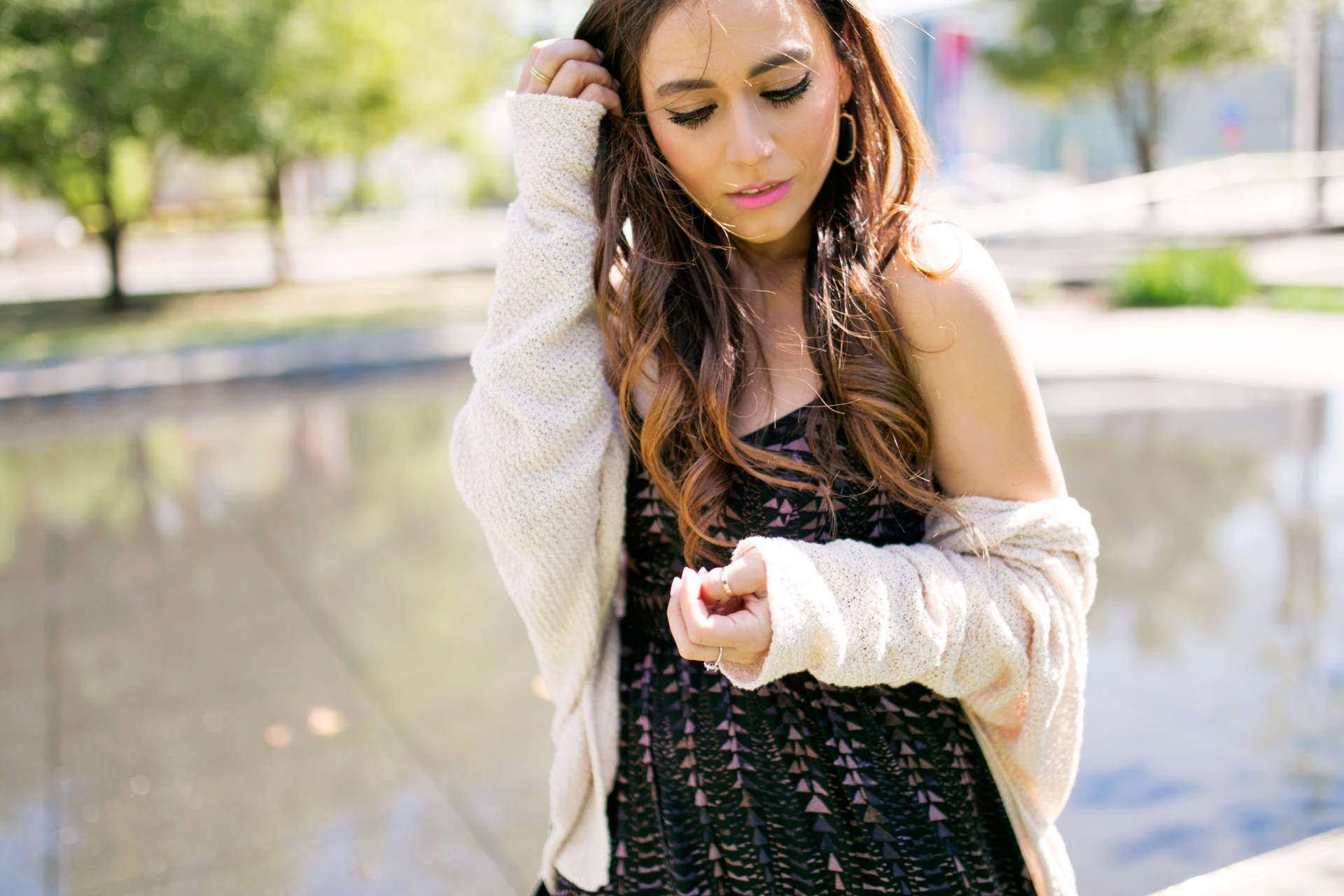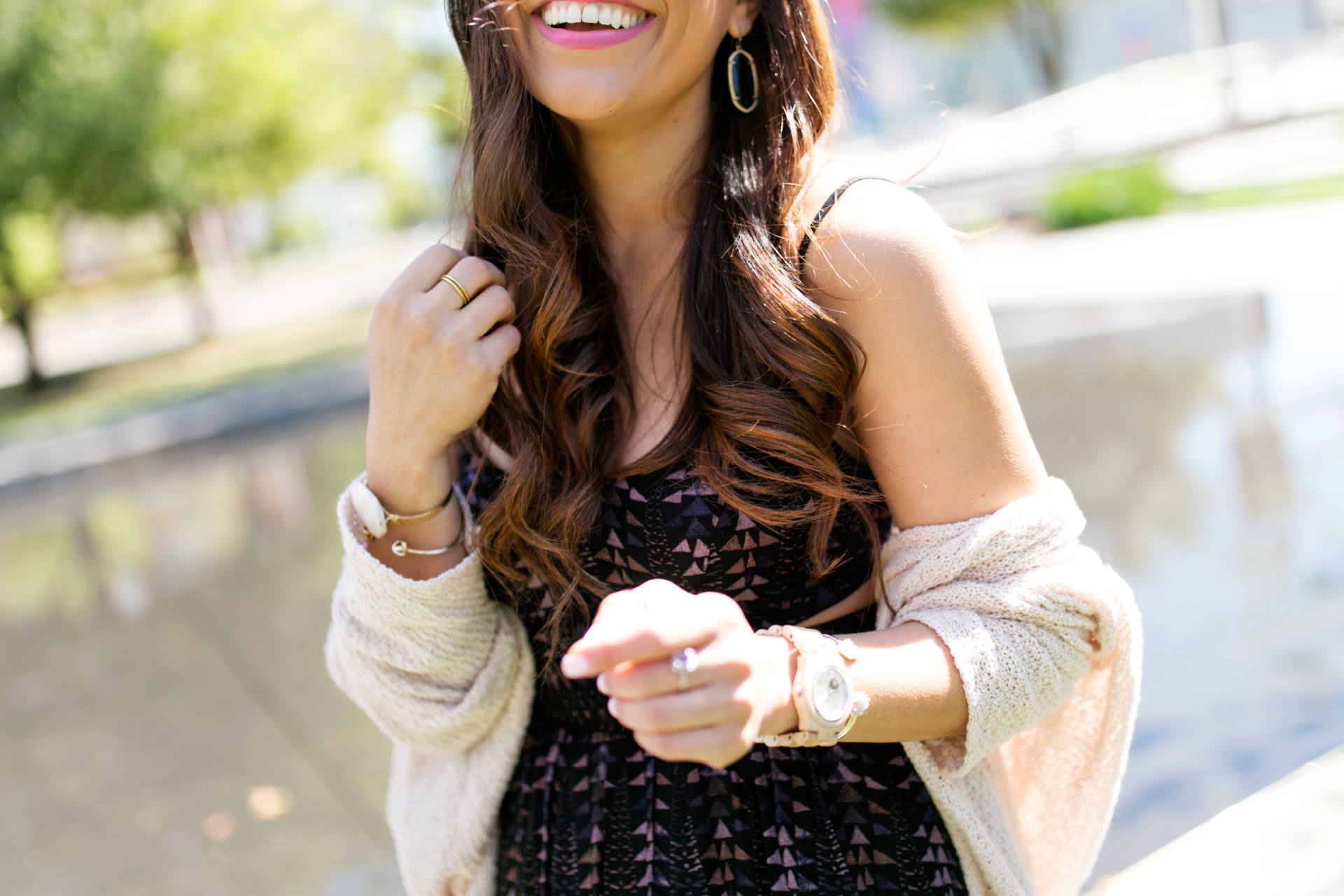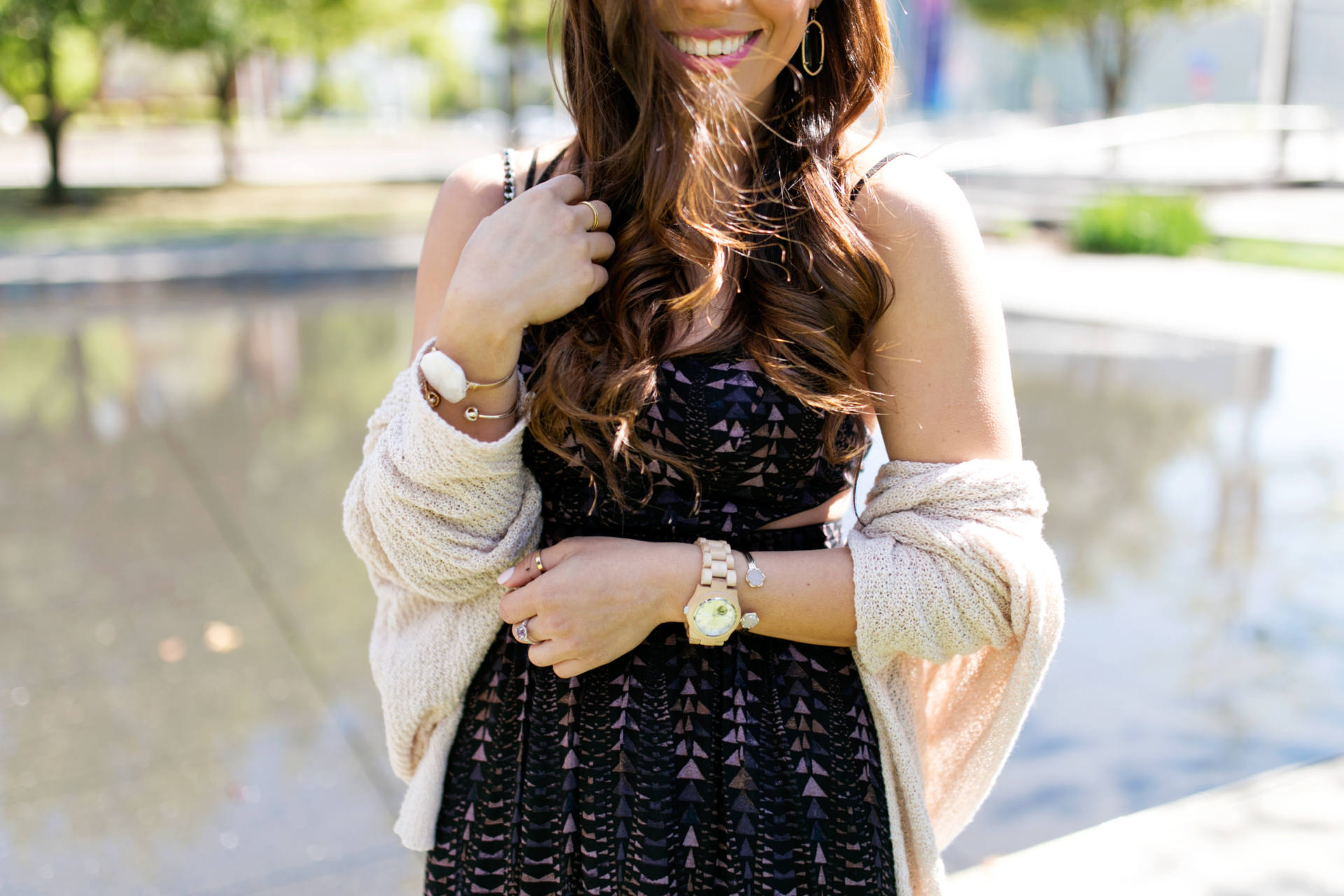 dress: ecote | sweater: bdg | shirt: project social | shoes: inc [on sale + extra 25% off with code 'friend'] | bracelet: katespade, jesdesign | watch: jordwatches | rings: etsy | purse: chanel, similar | earrings: kendra scott
---
when you find the perfect mix of boho and chic, you rejoice! and to add a cherry on top, this dress has so much versatility. i try and make sure every piece i purchase has versatility so i can get multiple looks out of my purchase. i styled this dress three ways and there are still so many more possibilities
my first look features the dress as my statement piece. i'm all about open backs and this ecote hannah strappy-back maxi dress has such a beautiful and playful design! there is a zipper on the side of the maxi and it ties at the back so you can adjust according to size. i paired this look with inc heels for a little added height and a fun twist. swapping out the heels for a pair of sun seeker gladiator sandals [ <– i love these ones! ] would also be a great option for a more boho or festival look.
my second look is much more comfy with an easy-going boho vibe. i simply paired a black tee over the maxi dress. i tied a front knot on my shirt [i used to do this in elementary school, welcome back front knot] to add a little figure to the loose and casual look.
my third look is my favorite. i love getting all cozy in an oversized sweater. the weather in texas right now is going from hot to cold in a flash so this bdg sweater has been coming everywhere with me lately. i'll have to part ways with my favorite sweater in just a few short weeks, so for now i'm trying to get as much use out of it as possible! i've paired the sweater with the same inc heels and kendra scott earrings. i wore this out to brunch with friends and it worked perfectly.
i've started to plan some of my summer trips and i am so excited. so very excited. of course most involve beaches and beach weather so i started kicking it up a notch on the workout front. i grew up playing soccer and use to run a lot. i loved it. yes, you read that correctly. i loved running. if i was stressed about something, i would go for a relaxing run, if i was bored, i would entertain myself with a run, if i was sore after a soccer tournament… i would go running?!
i continued to run and enjoy it even after hanging up my cleats, but every winter i hibernate with the bears and avoid the cold weather at all costs. i've never enjoyed running on treadmills so when mother nature says goodbye to the beautiful sunny 80 degrees and hello to anything below 50, i take a 'break' from the trails.
this past weekend texas had beautiful sunny weather so i laced up my running shoes and welcomed the new season with a long run. the sunshine and the run both felt amazing. however, immediately after, i fell ill. my boyfriend tried searching my symptoms on webmd before i put a stop to it in fear of it diagnosing me with 7 days to live. we did broad a google search instead and found blog posts referring it to "runner's flu". something that happens when you go for a long run in the heat after not running for an extended period of time. basically, my take away was i got sick as a result of being out of shape!! definitely a lesson i'll remember for next winter, y'all. i'll have to find something enjoyable during the cold months.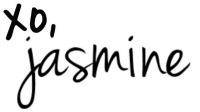 ---
shop the post

---
photography by: angiegarciaphoto