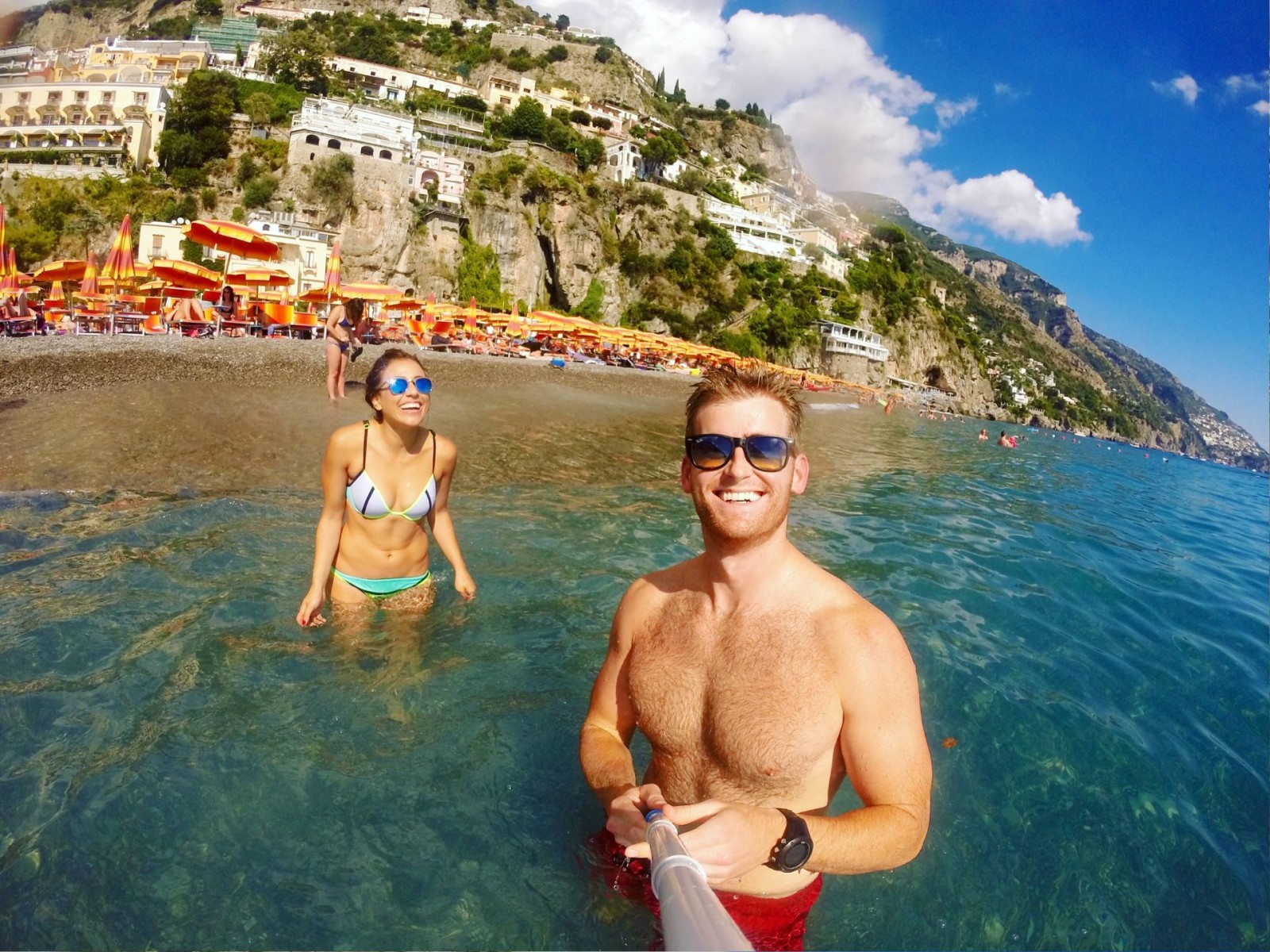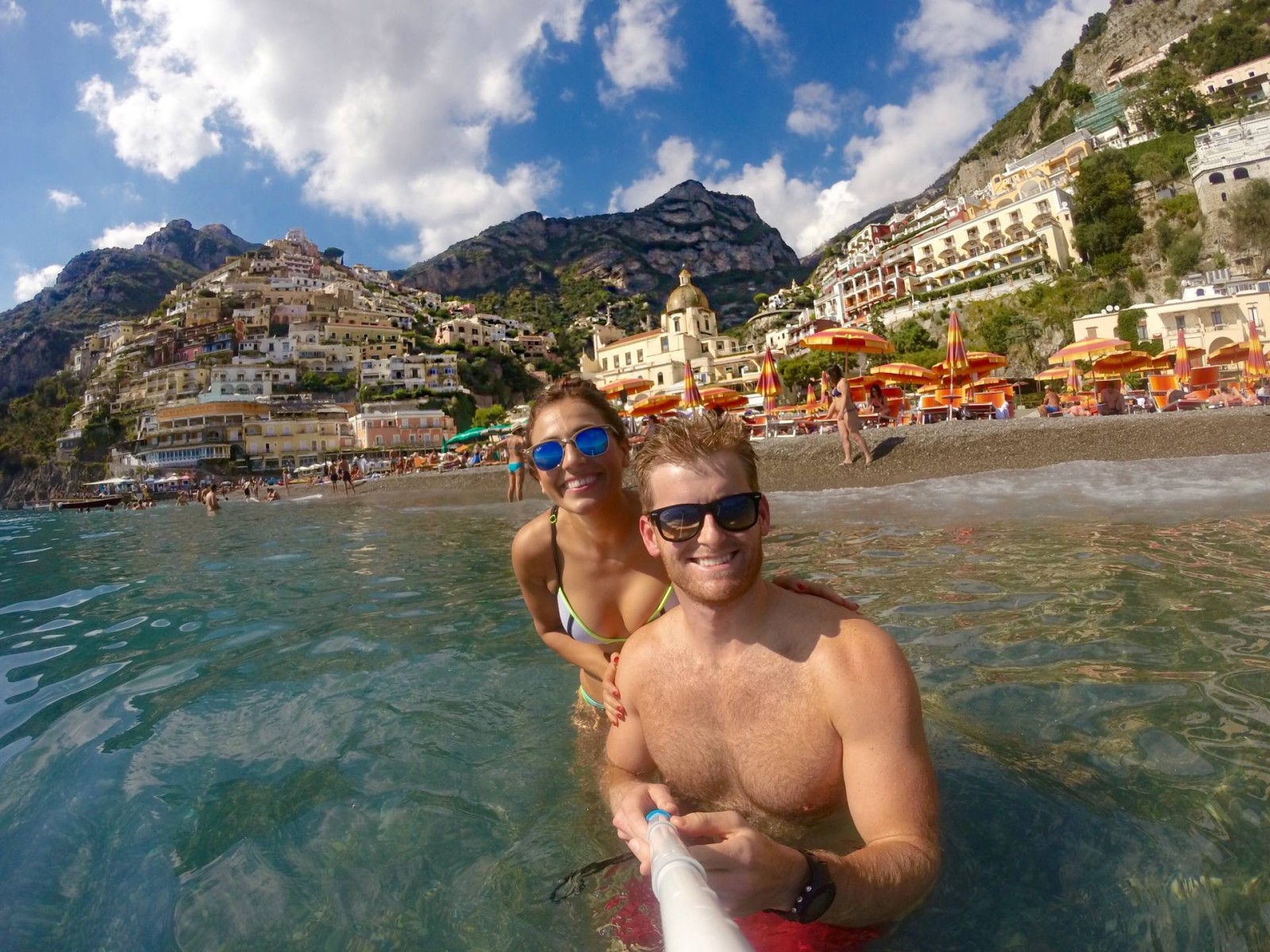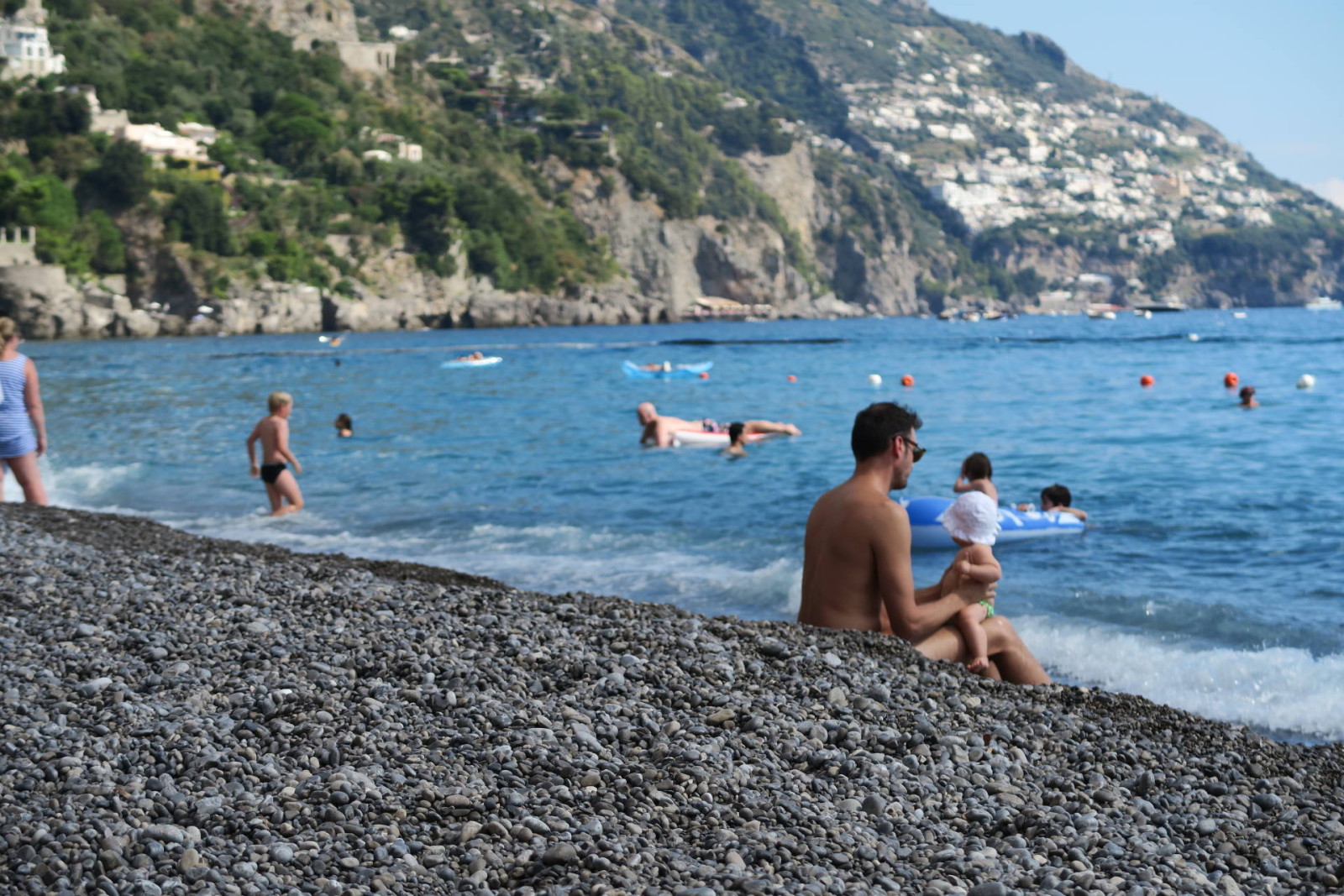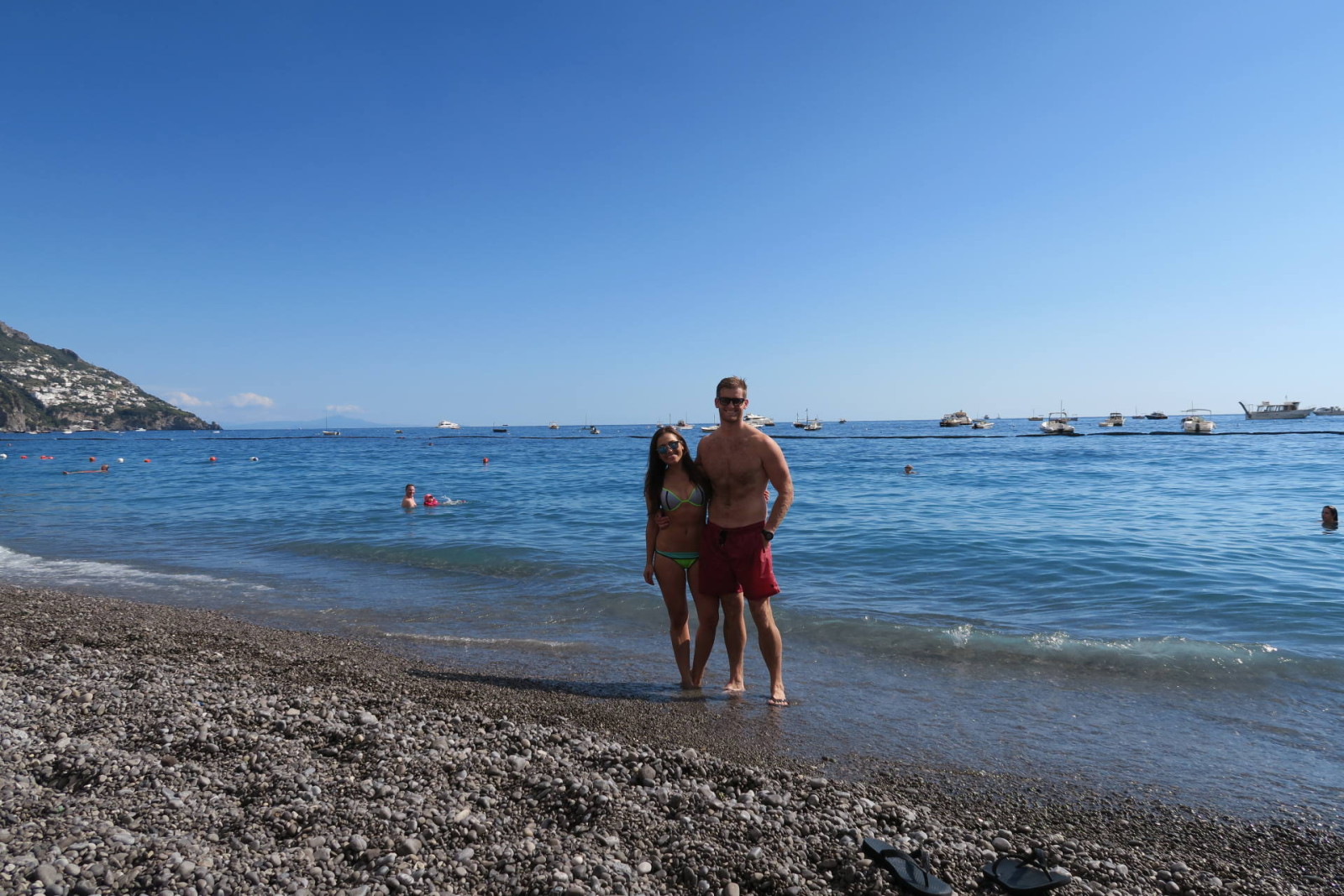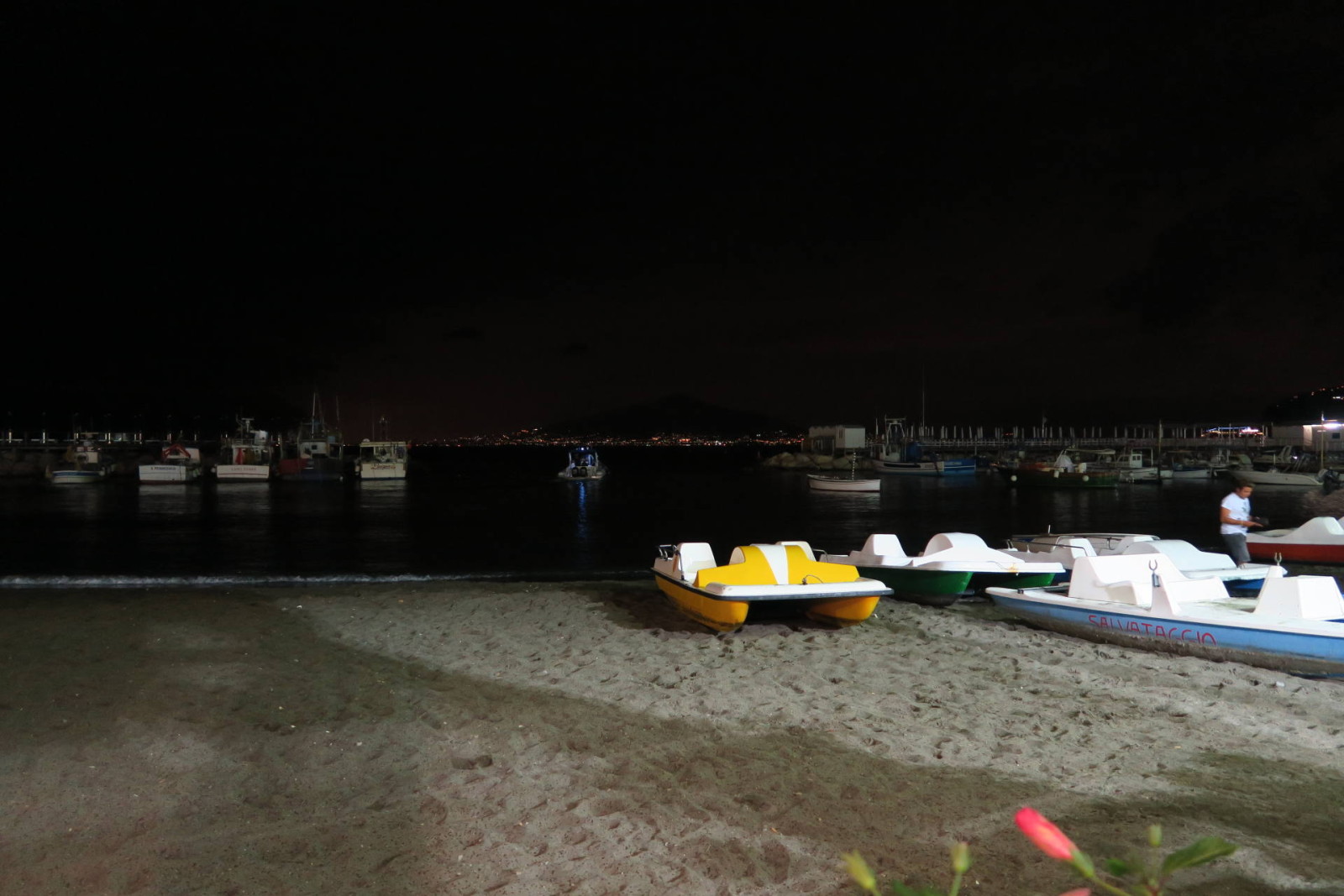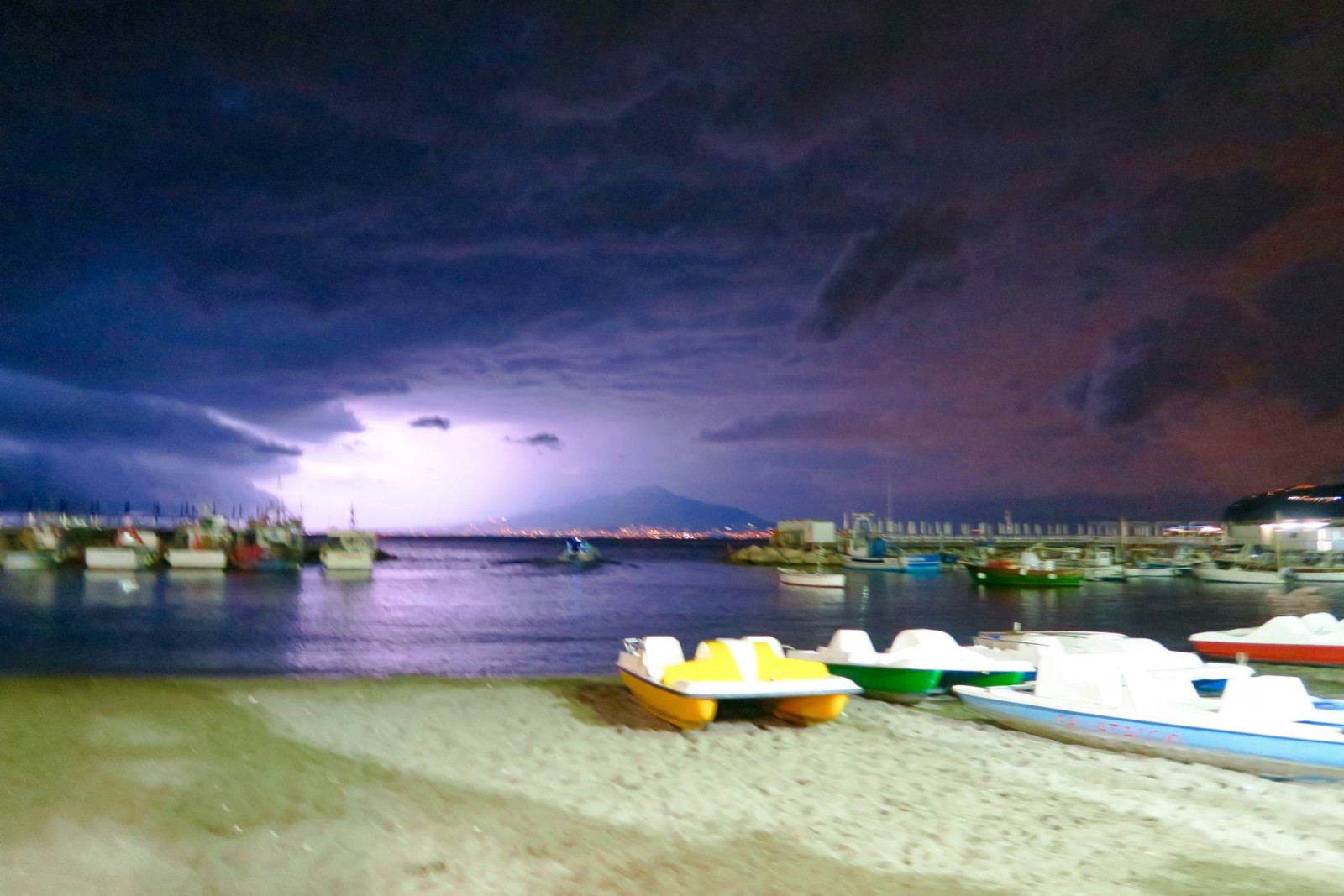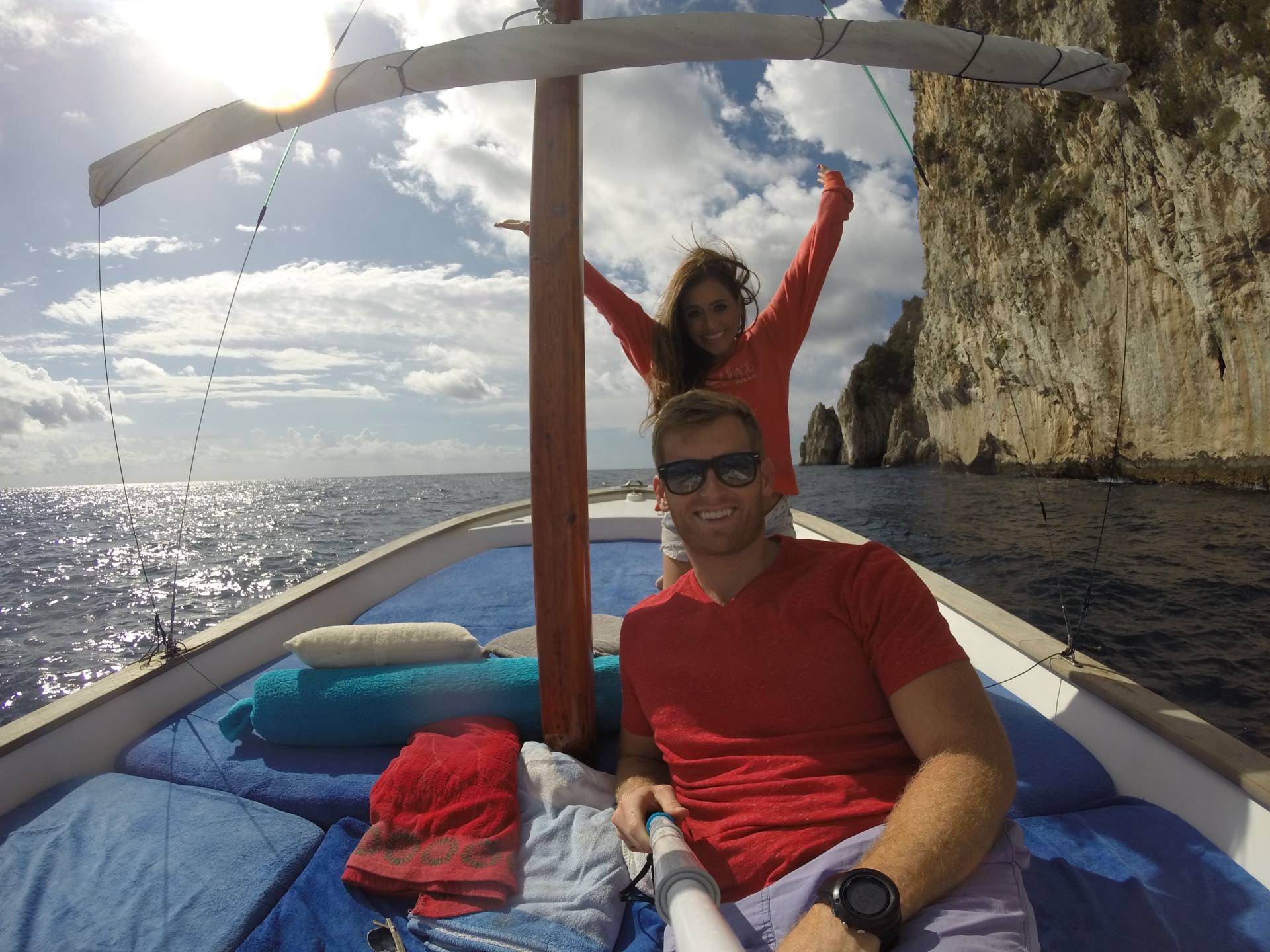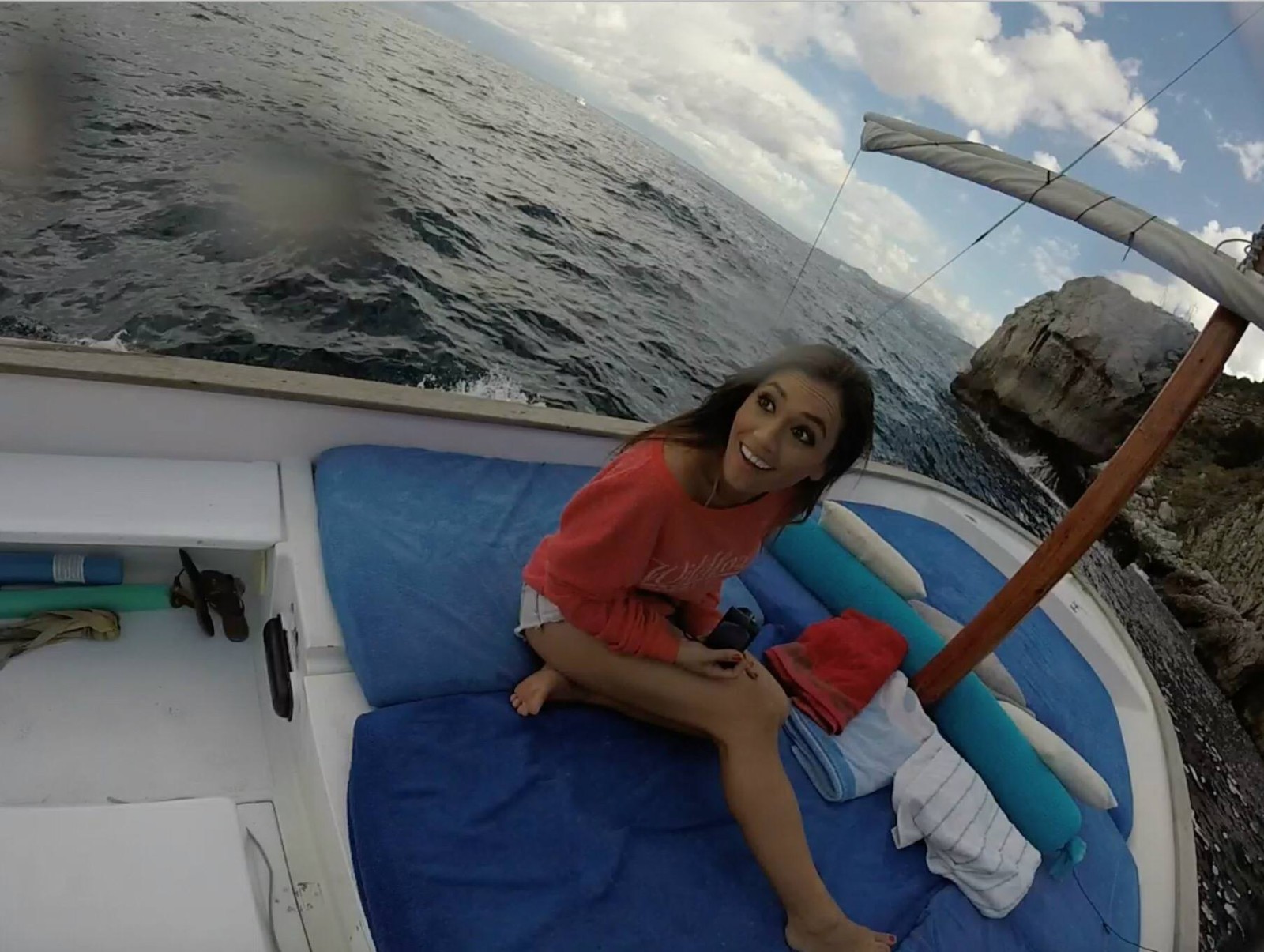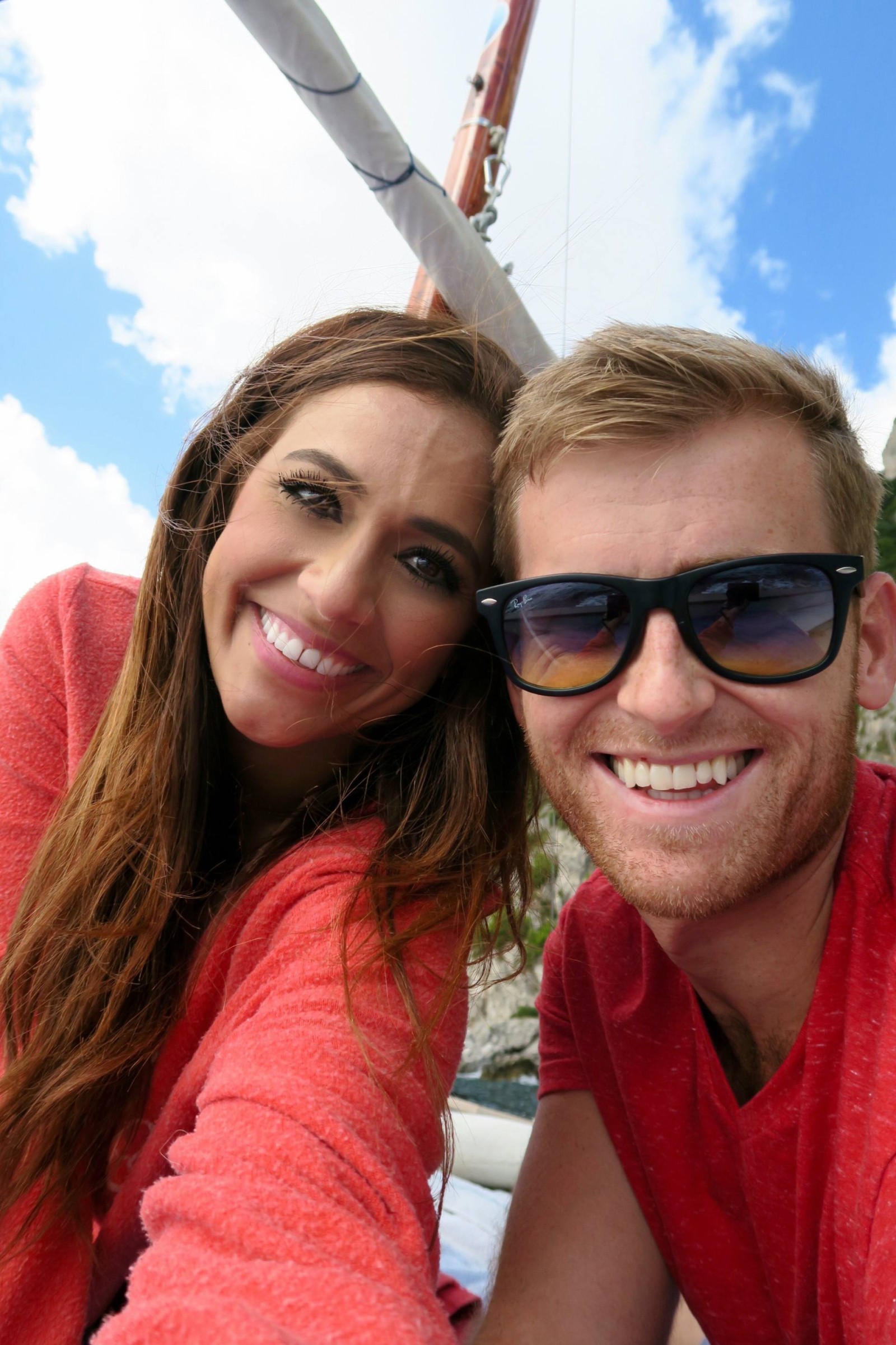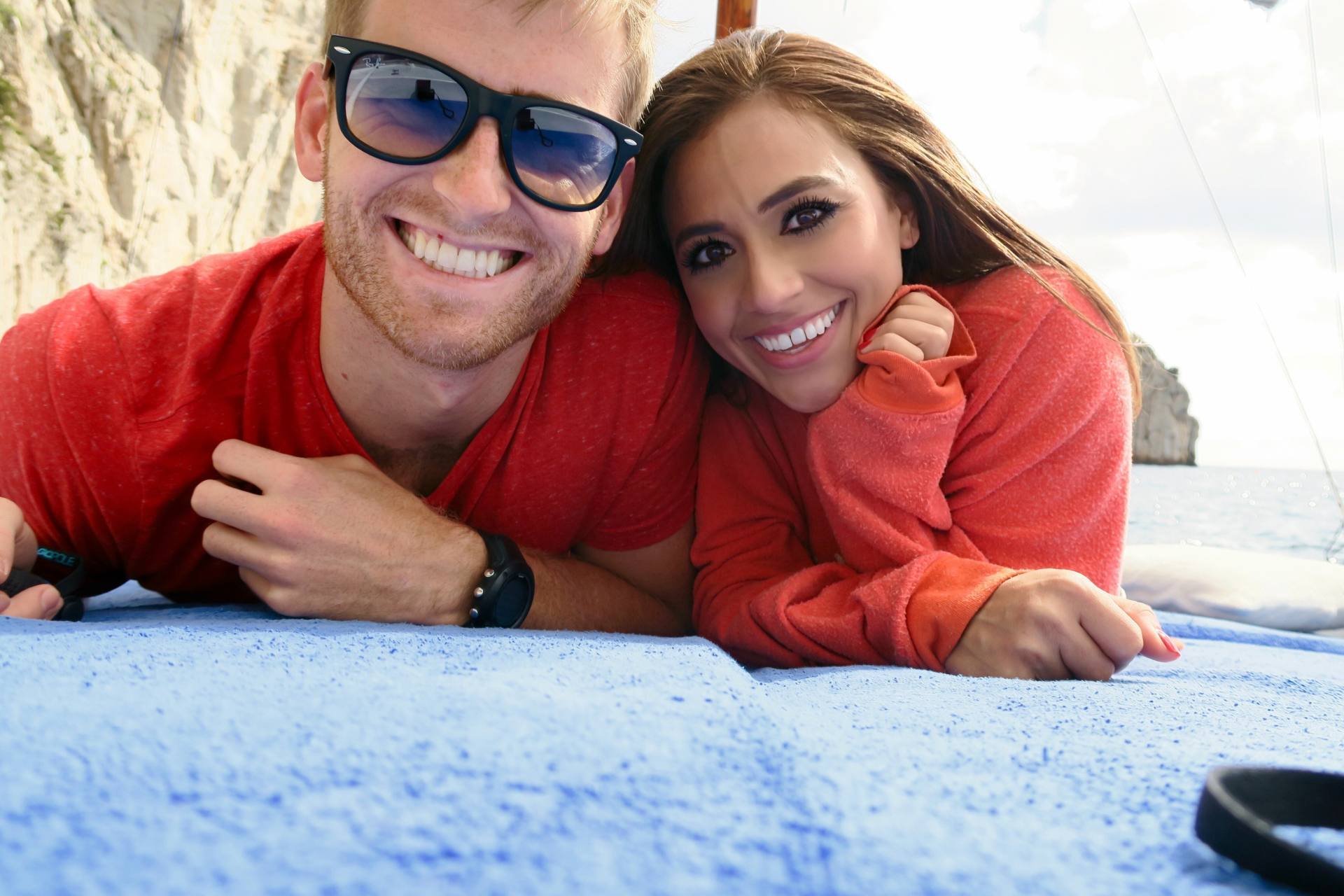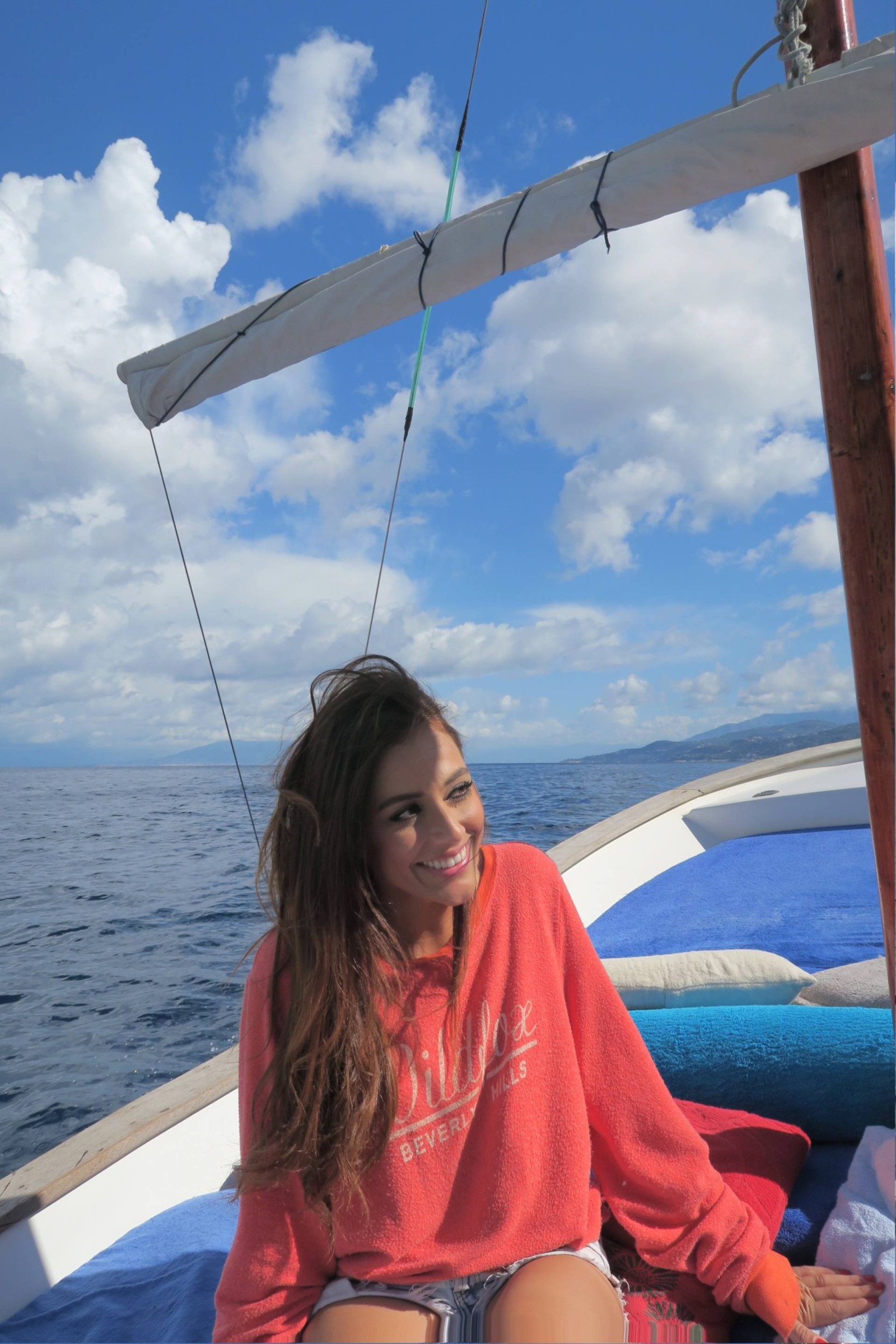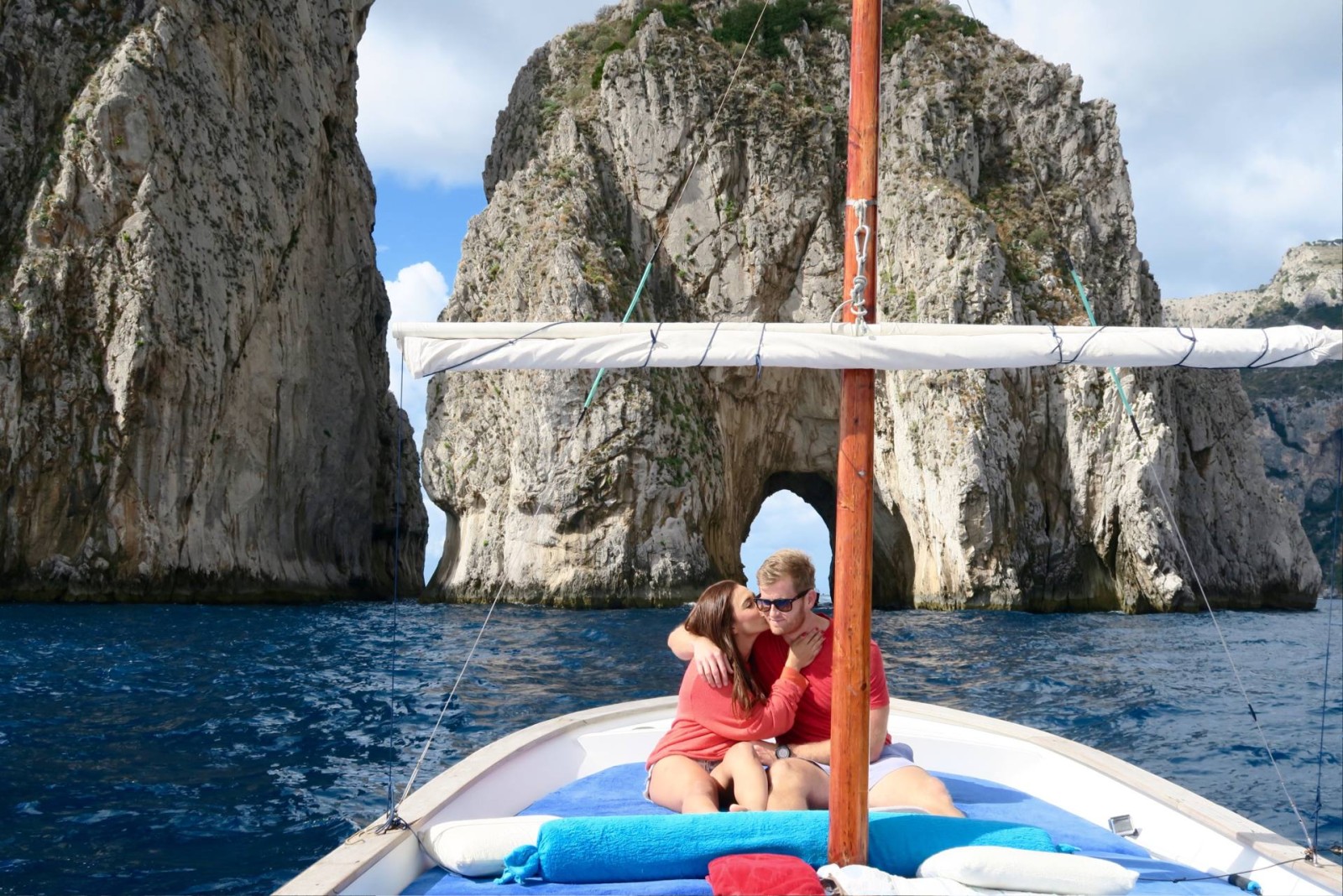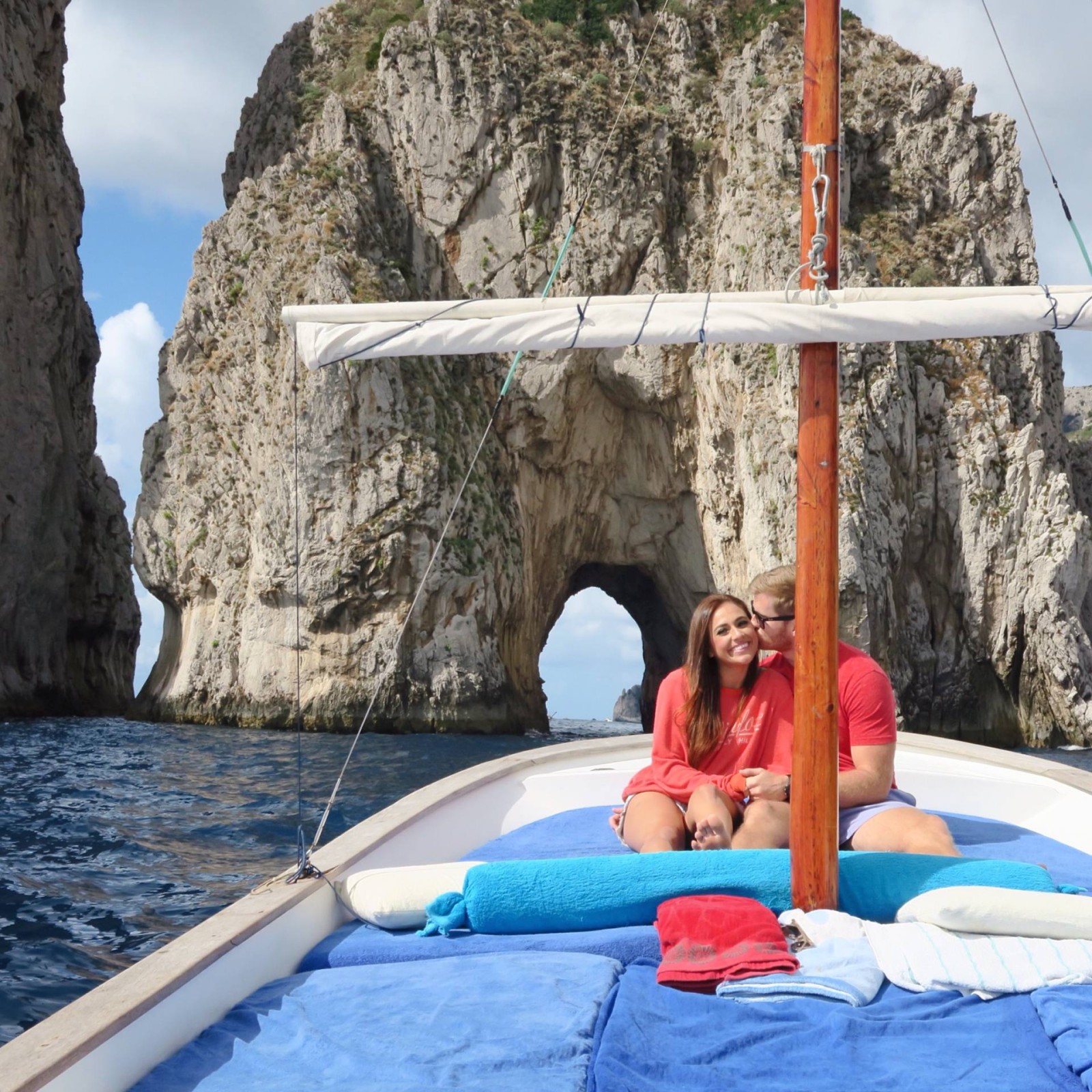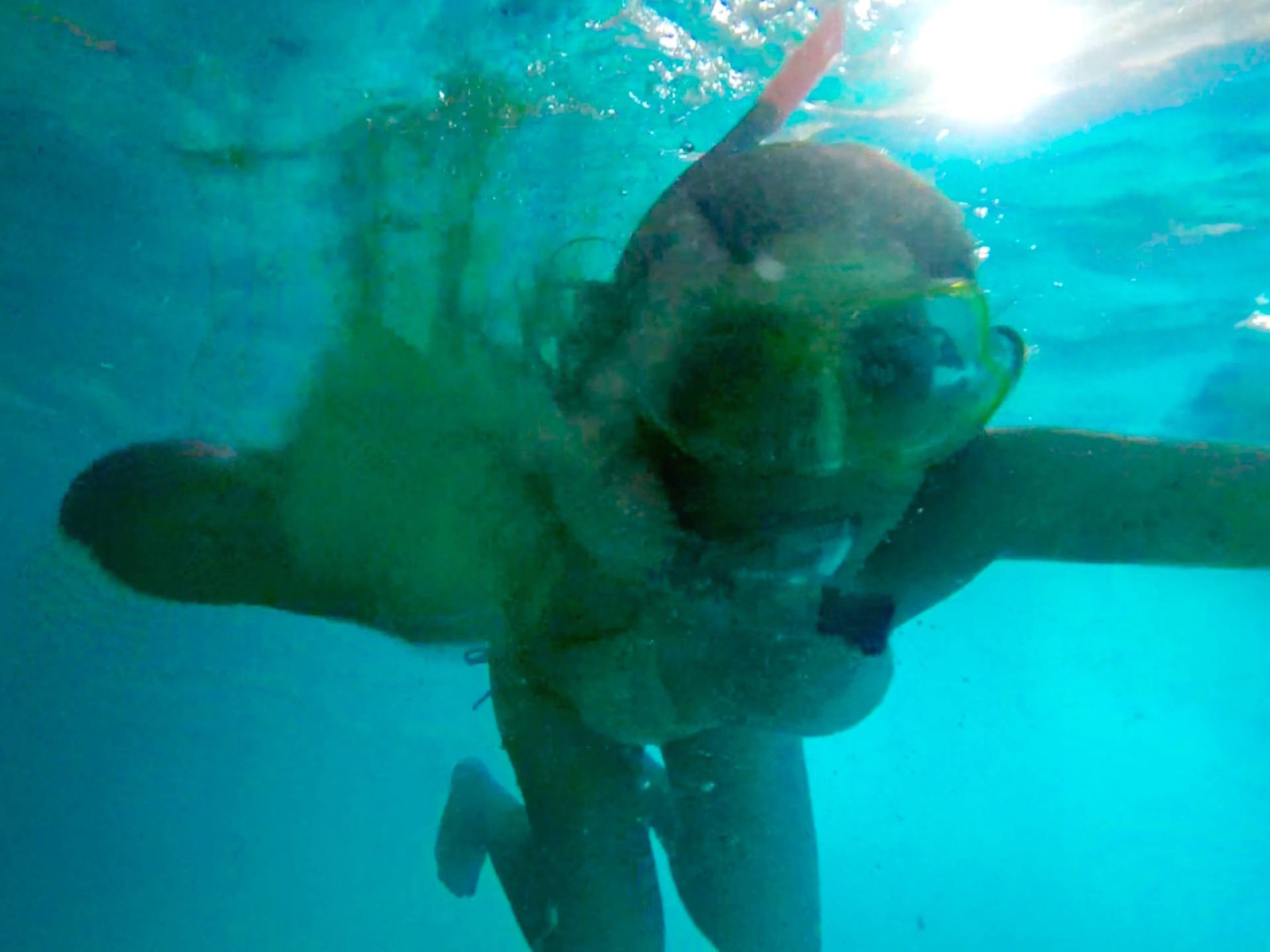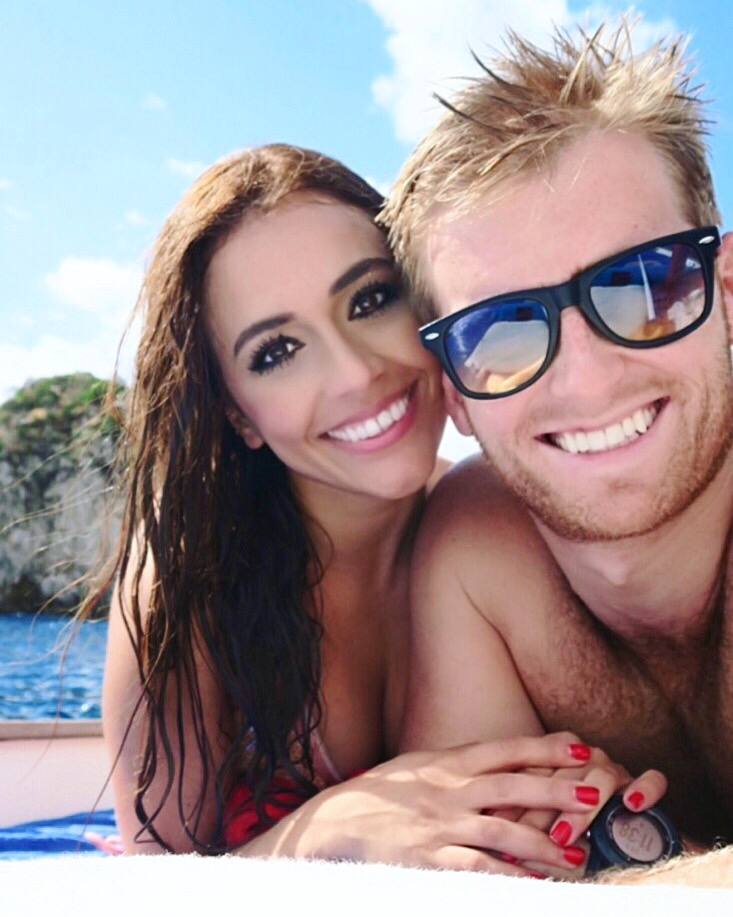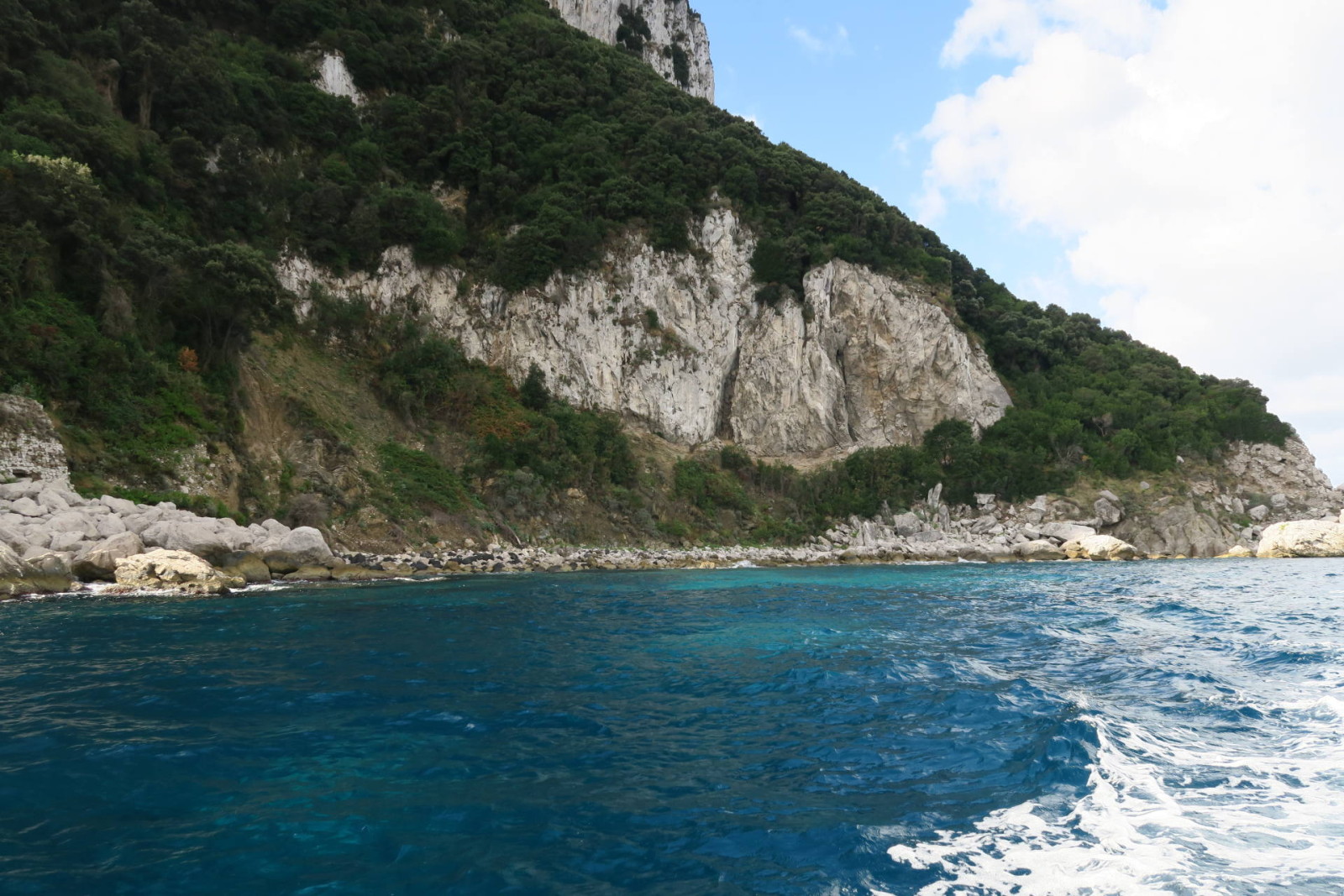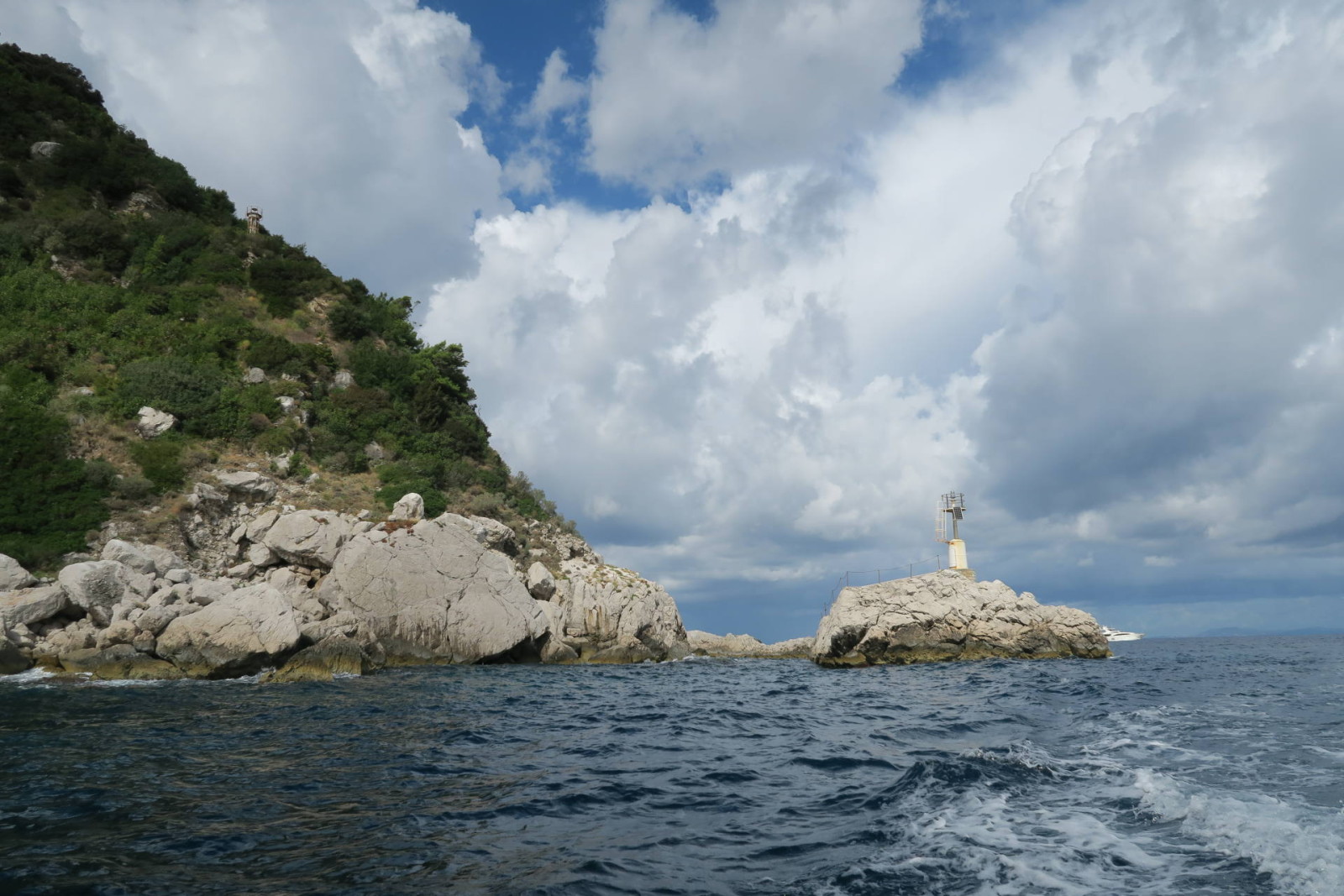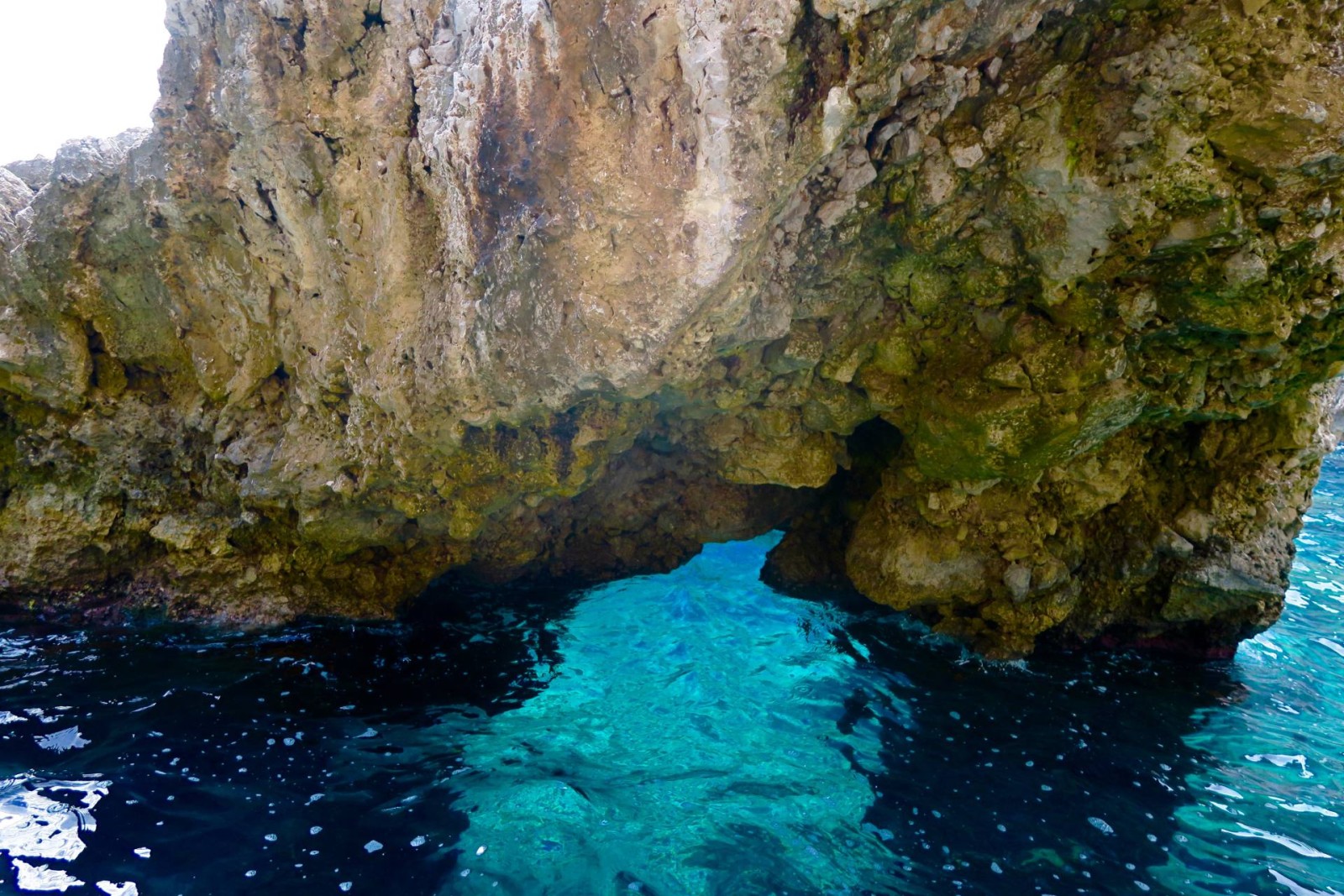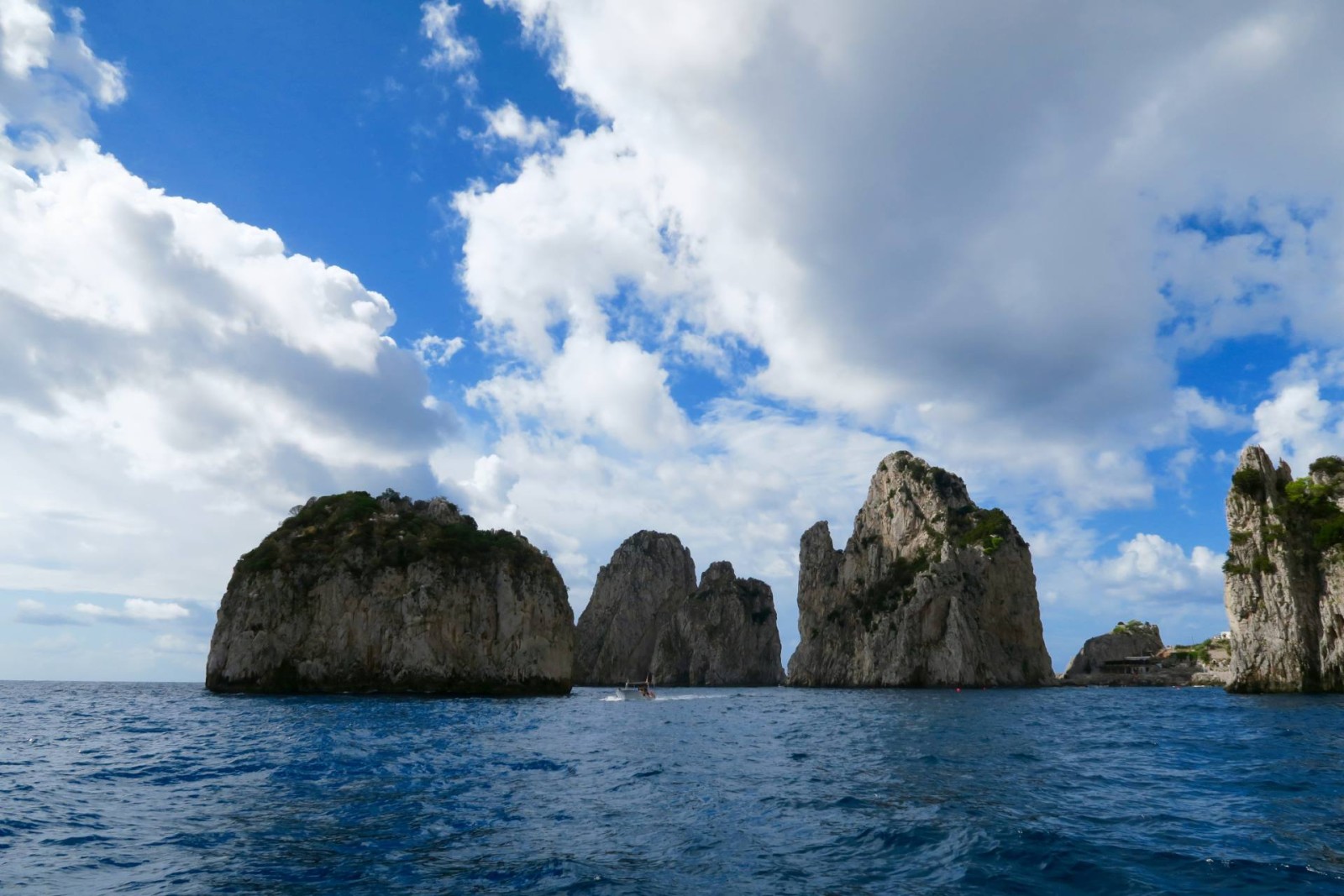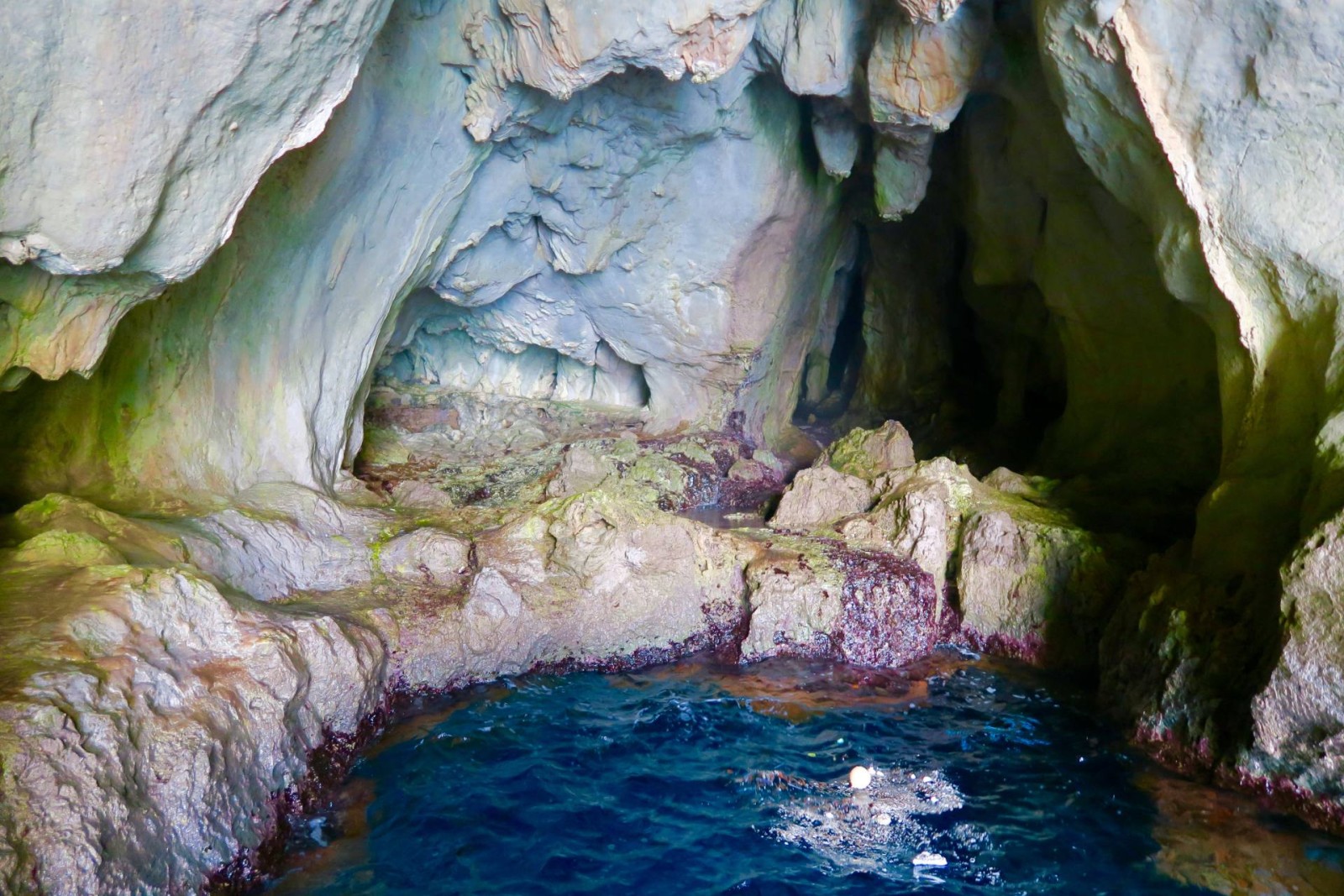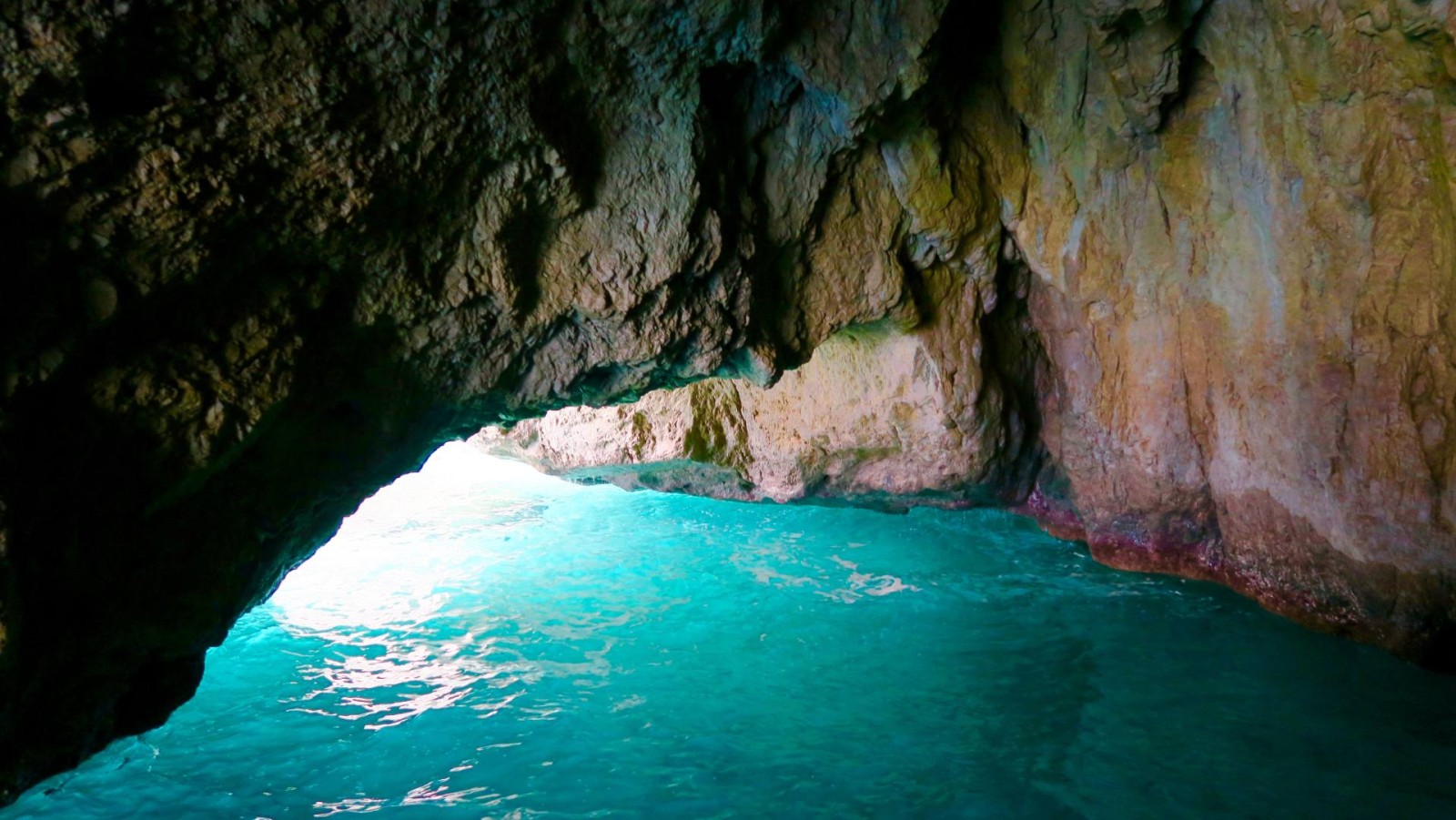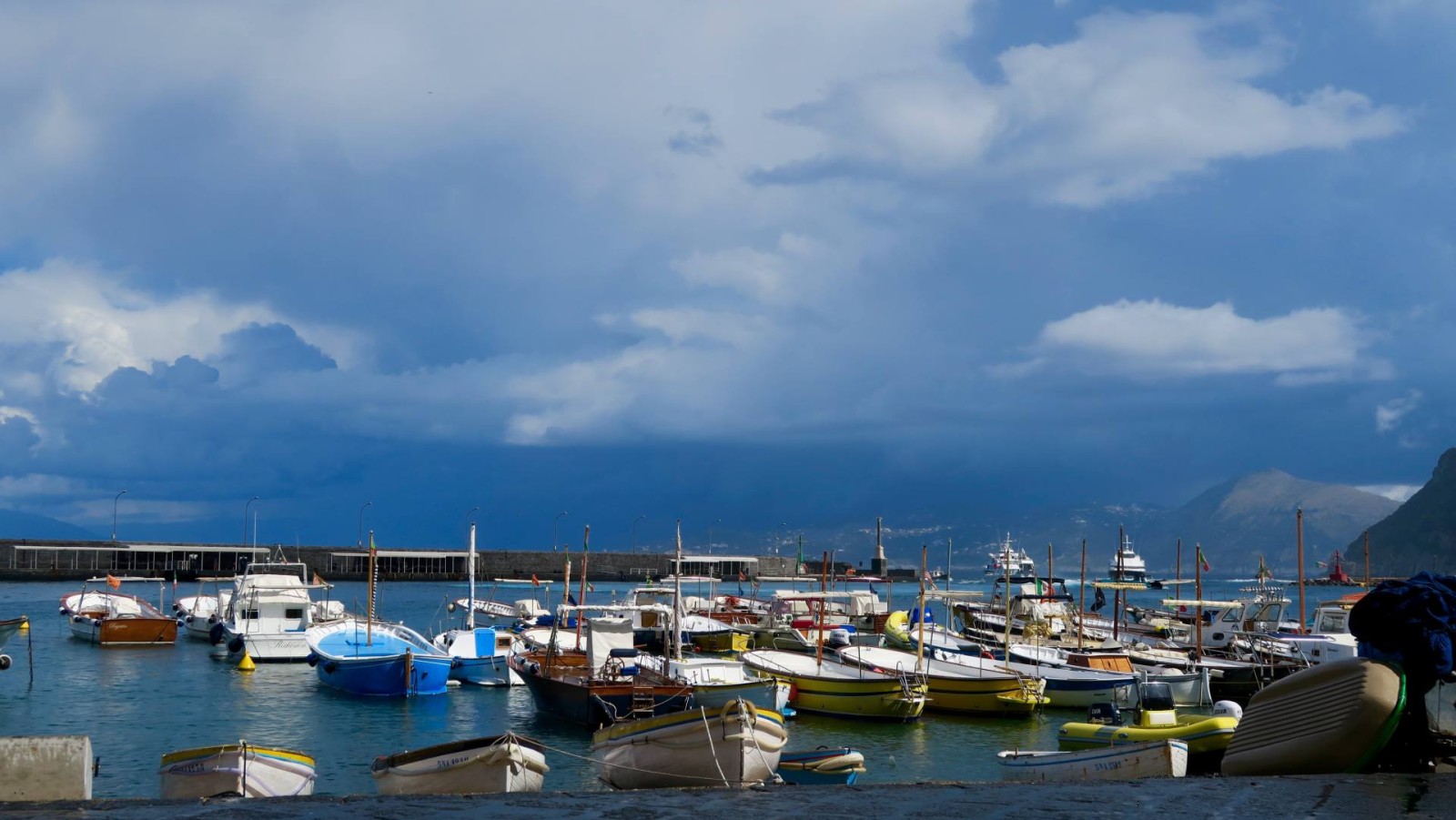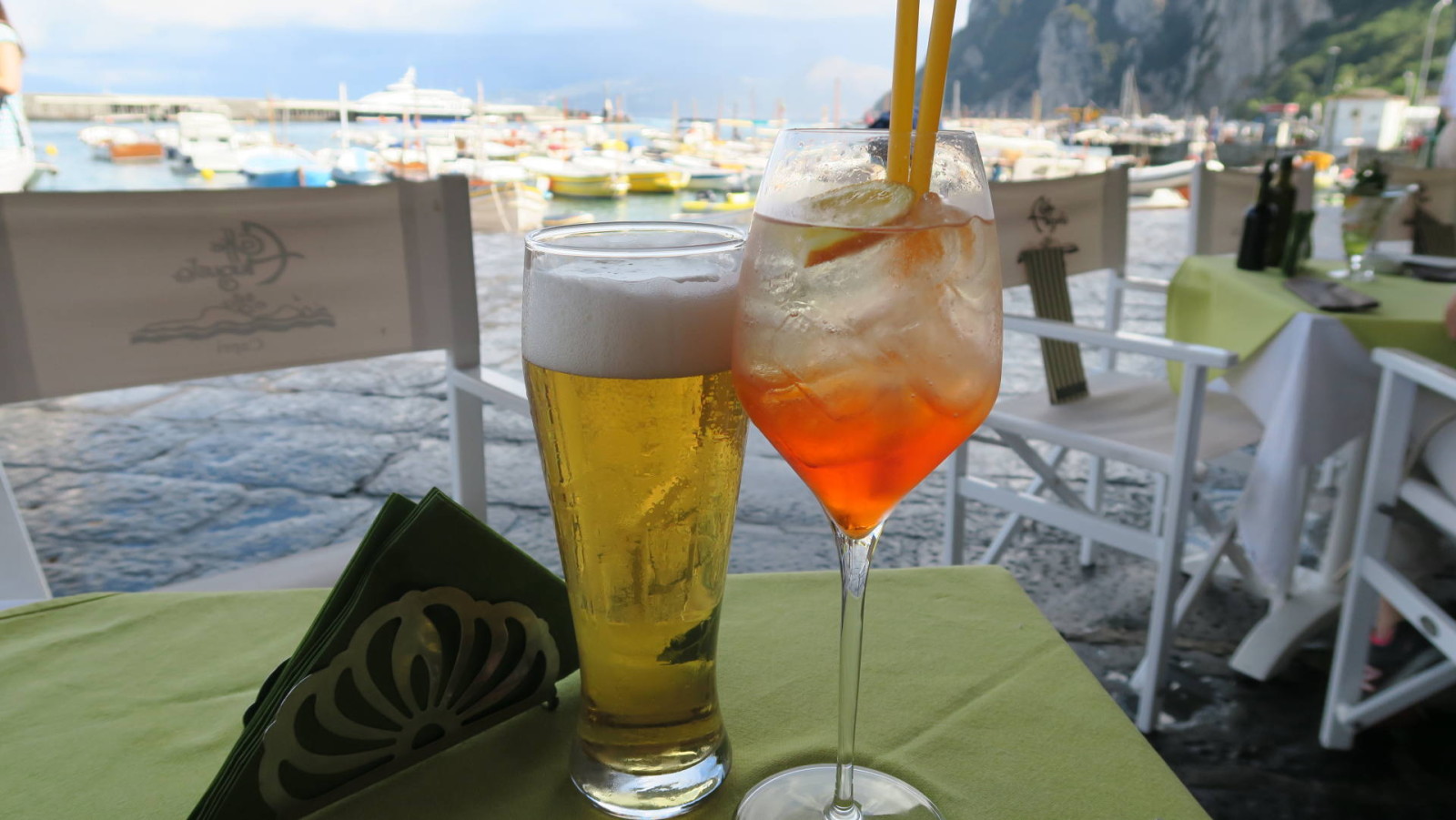 i should have prefaced my picture overload with how excited i was to experience the beauty that is capri. thanks to pintrest and my self proclaimed addiction to travel, i had been looking forward to the wondrous and gorgeous capri for years. my dreams of seeing the blue grotto and swimming around while frolicking into the clear blue waters was about to become my reality. i was stoked for this part of the trip. like a little kid going to disneyworld for the first time ever kind of stoked.
the first stop along the amalfi coast was at the beautiful cliffside village of positano. positano is a pebbled and peaceful beach. it was perfect. we spent the day relaxing while sipping on refreshing drinks and listening to the waves crash along the rocky shore. it was a very nice change of pace for us. the perfect afternoon was followed by a beautiful dinner in sorrento overlooking mt. vesuvius. the food was incredible but the view was even better.
my perfect day of soaking up the italian sun and having a delightful dinner by the water took a turn by nightfall. one minute we were worried about getting a sun burn and the next we were surrounded by torrential downpour coupled by booming thunder and lightening. we were quite literally trapped at our dinner location [which was outdoors under a covered patio] just watching the lightening strike and rain pour down from up above.
i was terrified. i tried to play to it cool, but i couldn't. if i'm not snuggled up in someone else's arms [thank you for being those arms, college roomies 🙂 ] or hiding underneath my blankets during a thunderstorm, then chances are i'm trembling and jumping at each and every flash of light and clap of thunder. that's normal, right? so there we were, bellies stuffed from an amazing italian meal and stuck. lucky for me, i had great company. we sat and waited as we watched lightening light up the sky just above mt. vesuvius. it was actually pretty cool, terrifying, but cool. about 30 minutes into the storm my fear eased up. coincidentally, the storm calmed down shortly after my fears did [or maybe it was the other way around] and i started to enjoy the peaceful sounds of the rain trickling around us before making it back to the hotel safe and sound.
i had a gut feeling the blue grotto would not be open to the public after the storms we survived that night. i went to bed enamored with my wonderful day but still feeling pretty bummed. okay, bummed is an understatement. i tried to remain positive and remind myself that i was in italy. there is still plenty to see! but i was let down. let down by something i built up in my own head and by a situation that was uncontrollable.
the next morning brought clear blue skies, so blue grotto or no blue grotto, we still ventured out to capri to sightsee. to get to capri from sorrento we took a bus [one of the only means of transportation]. it was a windy and whirly bus ride that shakily drove on narrow mountainous paths. the bus ride was followed by a large, i mean large, boat that took us to the isle of capri. the massive boat rocked back and forth and then back and forth the entire time. i fought motion sickness the whole ride. at this point, it was getting more and more difficult to remain positive.
as soon as we arrived, i kissed the ground and shouted, "land!" kidding. but i did in my mind. it felt so great to walk on solid ground and to get off the rocking boat. [makes my tummy churn just thinking about it!] after my stomach settled down and i took a look around me, all my disappointments of that morning disappeared. i was in capri!
because of the after effects of the storm and the dangers associated with the small space at the blue grotto, it was indeed closed to the public. missing out on the blue grotto was definitely unfortunate but i still had so much to be thankful for. it turned out to be a gorgeous day and there was still so much to see in capri, the white grotto, the green grotto, and ahem, capri!
one of our first encounters was with a salesman who offered us a private boat tour. then another salesman offering the same thing, but at a lower cost. we took it. there's both a private and group tour around the island. the private tour allows you to jump in the water, and the group tour does not. the private tour was definitely the way to go. this was the coolest experience, ever. in fact i think i said "this is so cool" at least 100 times with video proof [ it really was so cool!!]
i was so excited i was literally smiling from ear to ear. about 5 minutes into our ride while relaxing on the boat with the wind blowing through my hair, i had completely forgotten about the blue grotto. i was just enjoying what was right in front of me. i can't even describe the views from this experience because they were beyond breathtaking. pictures can't do it any justice. and even better, because we had opted for the private tour we were able to jump off and snorkel in the water. i lived out my dream of playing in the gorgeous italian waters after all. it may not have been what i originally thought it was but it was a great reminder that someone much bigger than i is in control and His plans are much greater than i can even fathom. capri turned out even better than my dreams. it was incredible and to date, one of my most favorite memories.
beach essentials

travel tips
bring comfortable shoes with support. most transportation from hotel to beaches is by foot.
drink water and stay hydrated. the last thing you want is to feel crummy on vacation!
bring sunscreen [you can buy it by any of the beaches but like most touristy spots, you'll be paying double]
if you take the boat from sorrento to capri, try sitting in the most center of the boat. this is the most stable area and will help prevent motion sickness.
have fun!